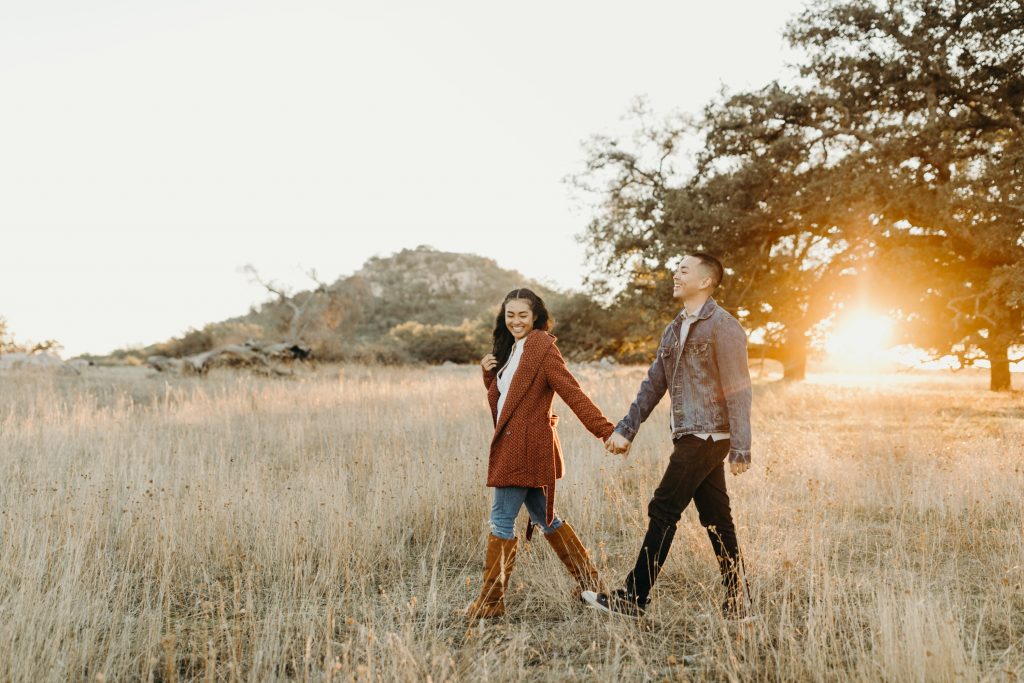 It's nearing autumn, which means engagement season is just around the corner!
While many people choose to get married in the spring or summer, cozy fall and winter months are the most popular times of year for couples to get engaged. "Engagement season" typically coincides with the holiday season in the United States. If you are wondering when to propose, autumn is one of the most romantic seasons, with the crisp weather and changing leaves making people want to cozy up together. Apple orchards, pumpkin patches, secluded beach bonfires or strolls beneath the red and gold leaves are all dreamy fall settings ripe for romance.
To help anyone looking to propose this autumn, we've pulled together our top 10 most popular engagement rings for fall proposals:
1. Petite Twisted Vine Diamond Ring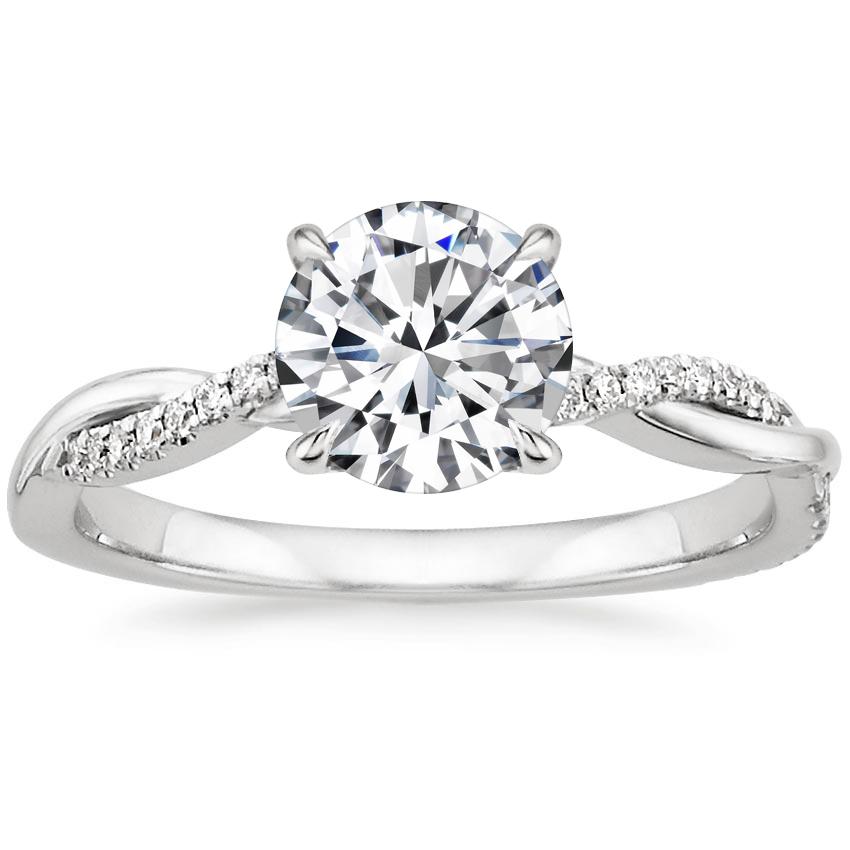 This simple but elegant ring features a shimmering strand of pavé diamonds intertwined with a lustrous ribbon of precious metal.
2. Waverly Diamond Ring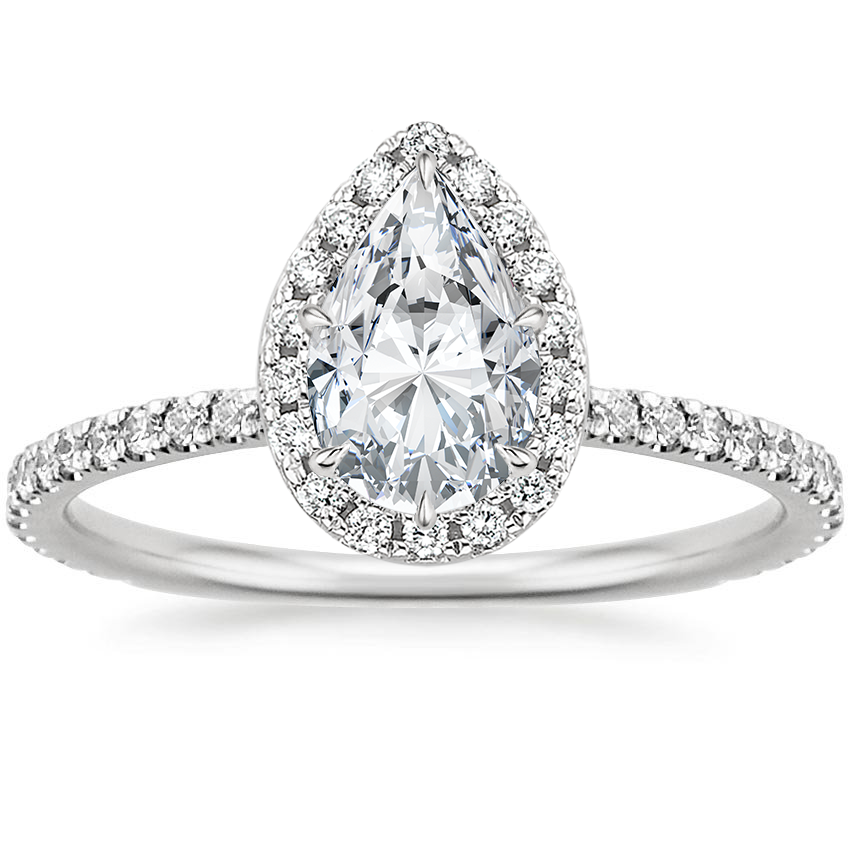 This glamorous ring glitters from every angle with scalloped pavé diamonds encircling the center diamond in a halo, adorning the band, and even encrusting the gallery beneath the center diamond. Setting this ring with a pear cut diamond makes this setting even more on trend.
3. Four-Prong Petite Comfort Fit Ring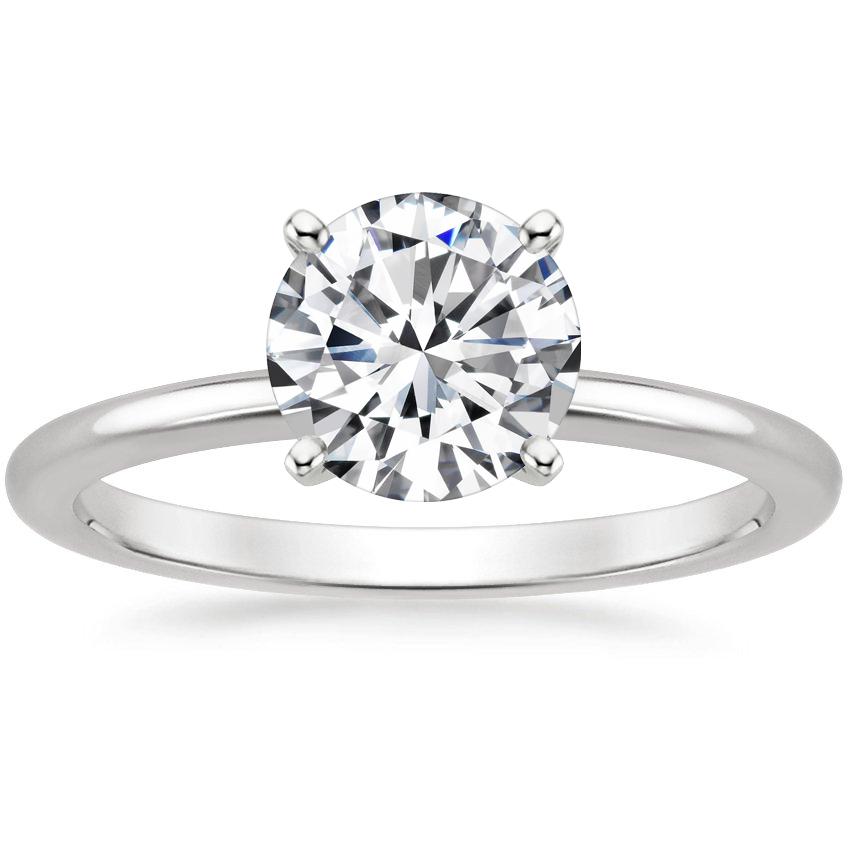 You can't go wrong with a classic solitaire setting like the Four-Prong Petite Comfort Fit Ring! The rounded inside edge of the ring's delicate band make it more comfortable for everyday wear.
4. Aria Diamond Ring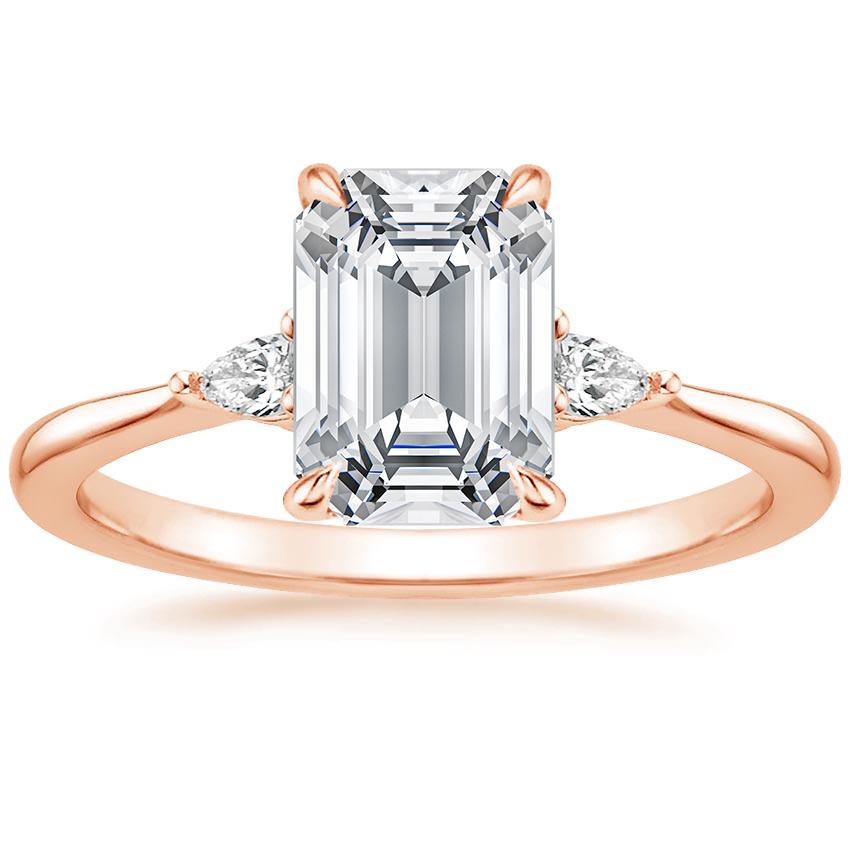 Three stone rings romantically symbolize a couple's past, present, and future together, making them perfect engagement ring settings. Warm rose gold is also a rising trend.
5. Petite Shared Prong Diamond Ring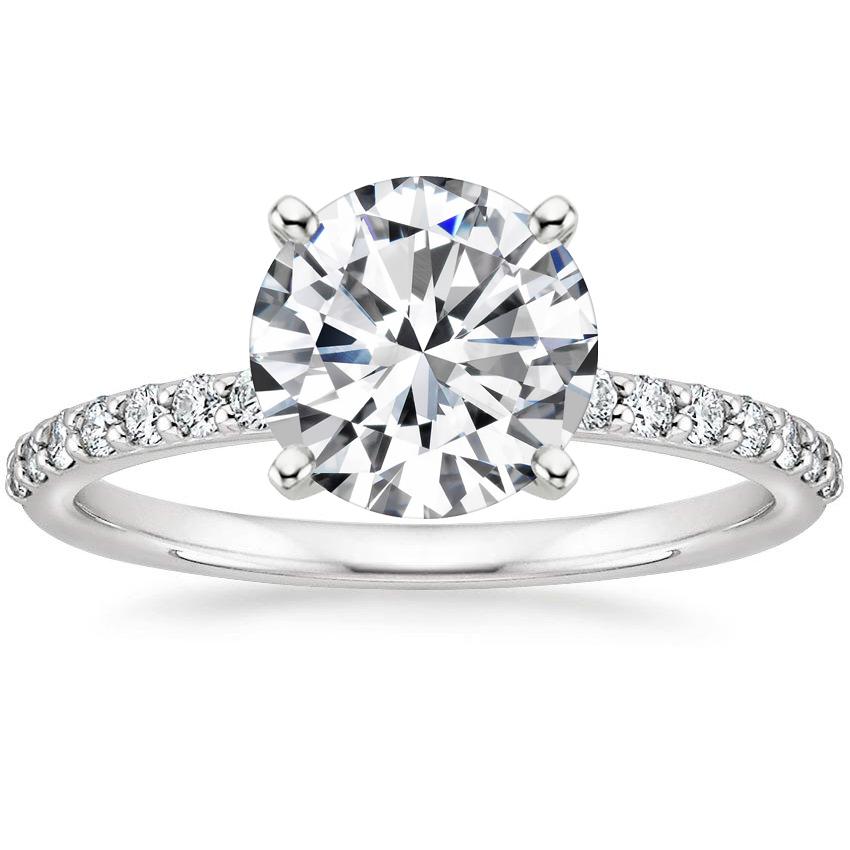 Shared-prong diamond accents extend halfway around the band of this delicate ring, adding extra sparkle to the ring's center diamond.
6. Elodie Ring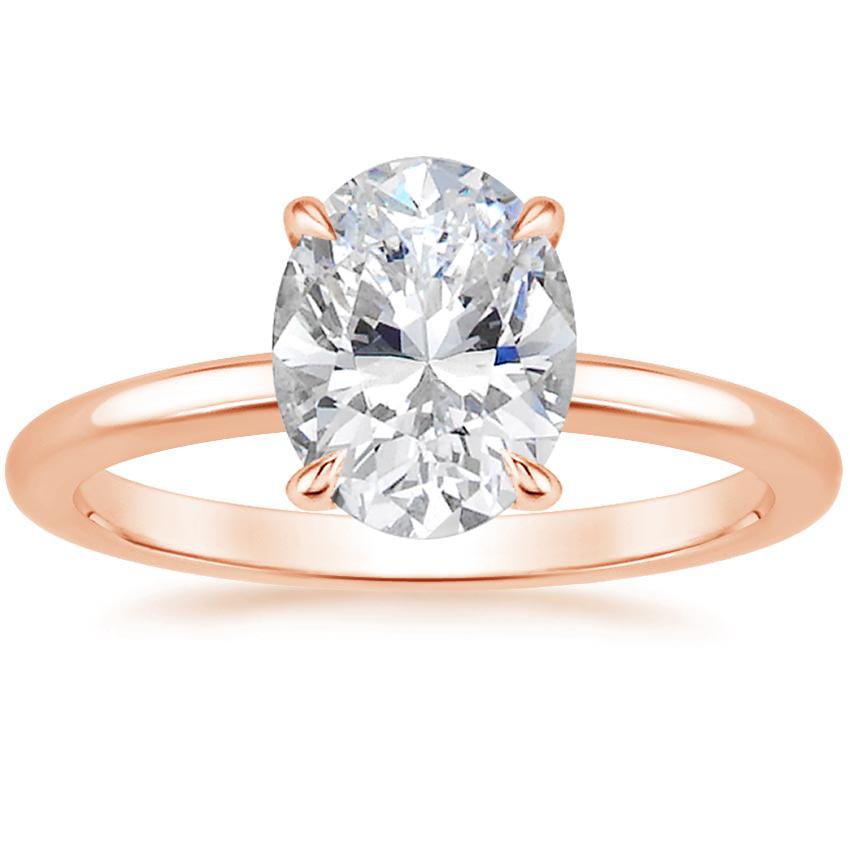 The graceful claw prongs add a touch of elegance to this classic solitaire ring. Oval diamonds are a very popular choice this year and look beautiful as standalone centerpieces in solitaire rings.
7. Willow Diamond Ring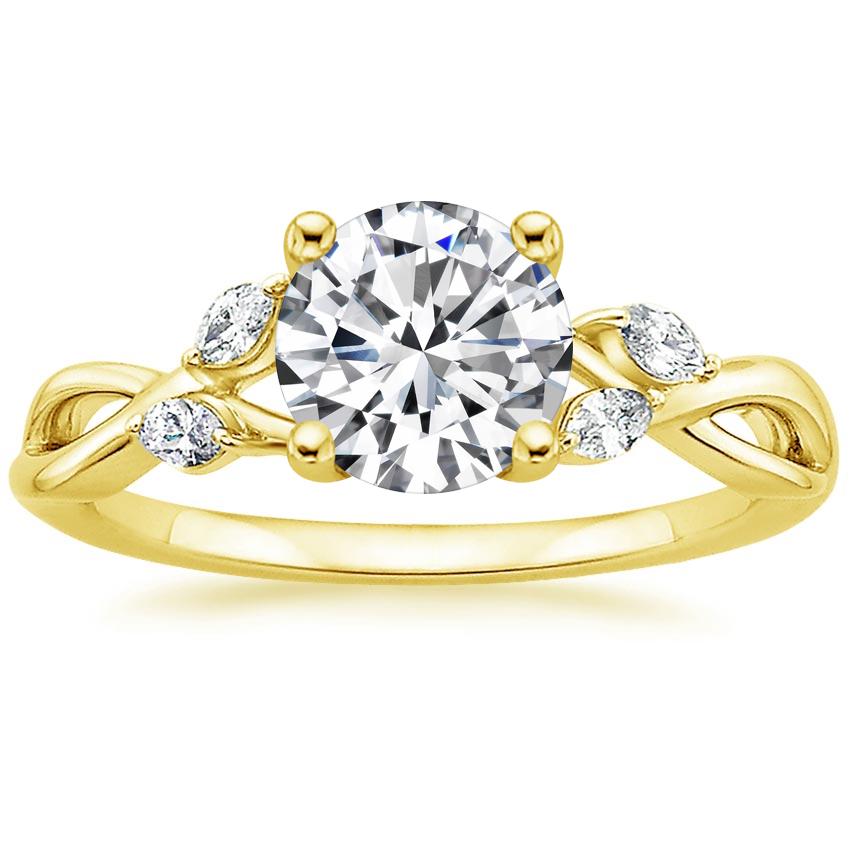 The captivating marquise diamond buds and twisting vines of the Willow Diamond Ring make this the perfect setting for anyone hoping for a ring inspired by nature.
8. Luxe Ballad Diamond Ring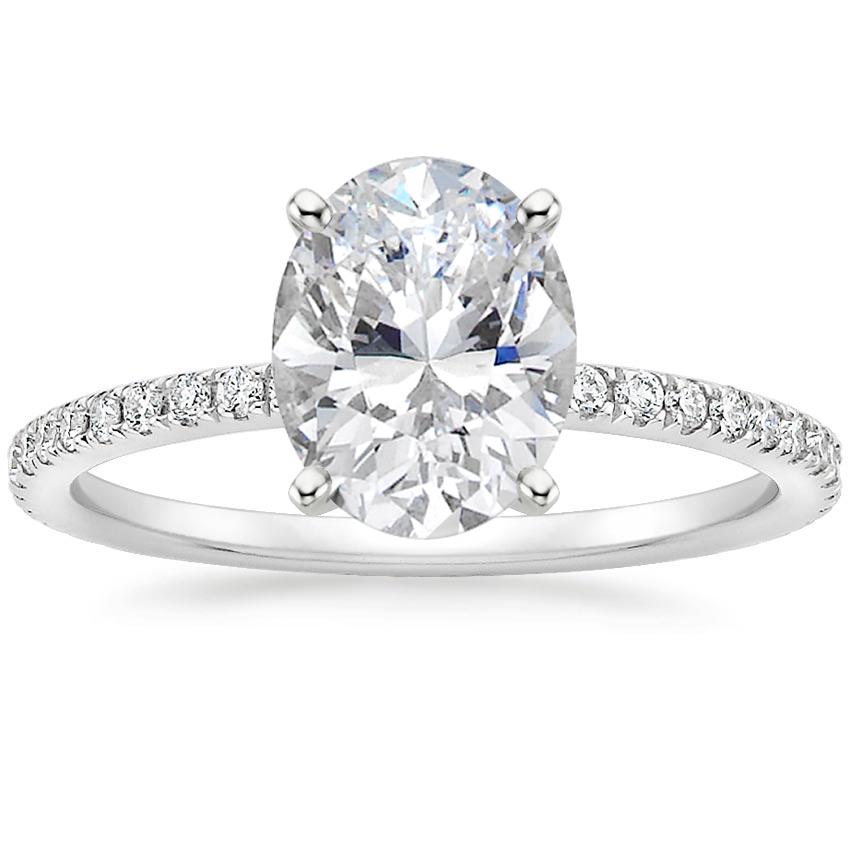 This delicate band features sparkling scalloped pavé diamonds three-fourths of the way around ring, adding to the overall brilliance of the diamond ring.
9. Demi Diamond Ring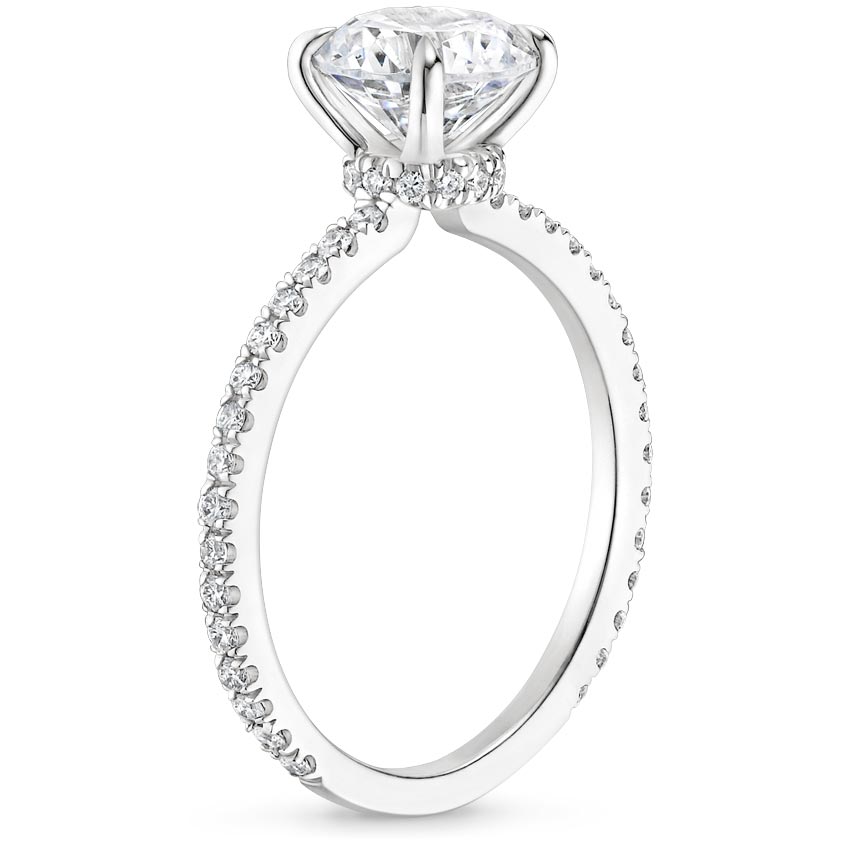 With a hidden halo of diamonds subtly twinkling out from beneath the center diamond, the Demi Diamond Ring is a modern take on a classic diamond ring.
10. Valencia Diamond Ring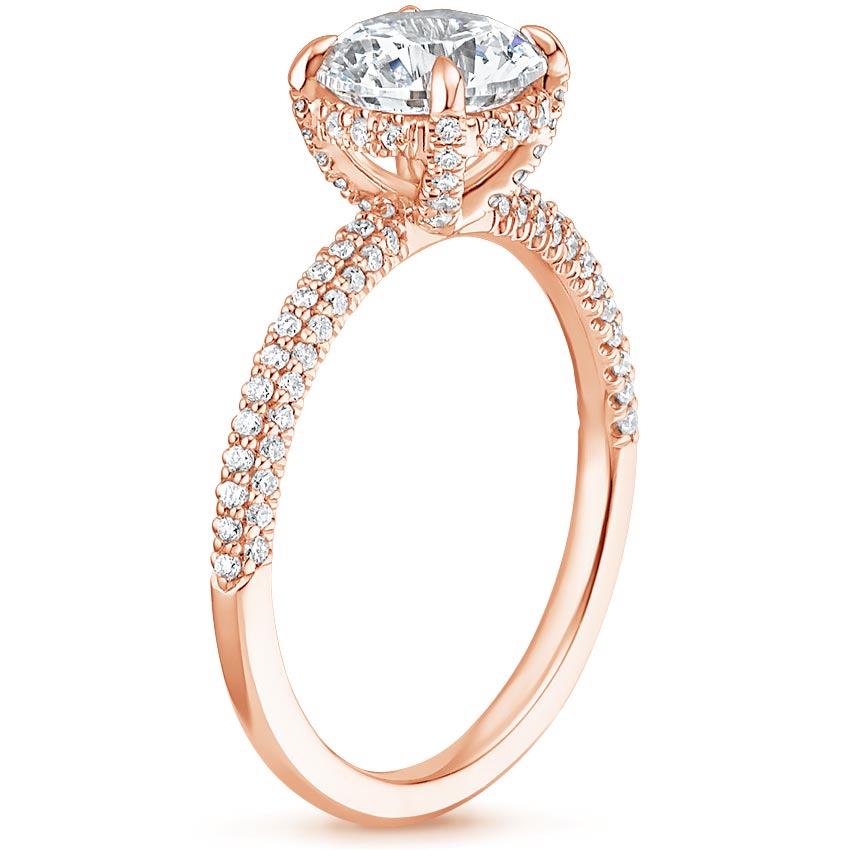 Studded with micro-pavé diamonds around the upper band and gallery, the Valencia Diamond Ring truly shimmers and catches the light from all sides.
Final Thoughts
Do you have a favorite from the rings listed above? Let us know in the comments or on our  Instagram, Facebook, or Twitter!