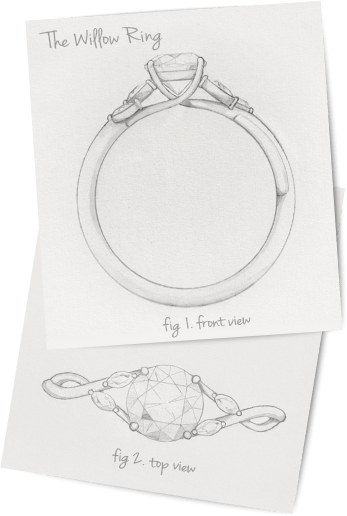 design inspiration
Our designers perpetually strive to create distinctive new jewelry designs, while dreaming up ways to subtly update classic styles with fresh modern appeal. Often they draw inspiration from nature, such as San Francisco's Golden Gate Park and the lush gardens around Berkeley. The observations of the way that vines and branches intertwine, or that flowers unfold from buds are often the springboard for a new design or collection. One of our most beloved nature-inspired designs, the Willow Ring, traces its inception to a walk in the park.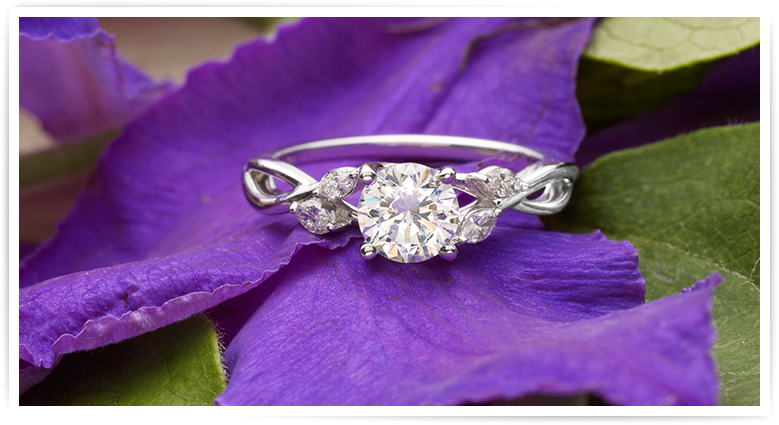 As expert curators of antique jewelry, Brilliant Earth's designers are perpetually inspired by the beauty of century-old pieces. Our vintage-inspired pieces pay homage to creative visionaries of the past, while taking advantage of the most modern production techniques. Our Belle Époque and Windsor collections contain beautiful examples of such antique-inspired designs.
Once inspiration takes hold our designers put pencil to paper and sketch potential designs, and make sure that their vision can be translated for the real world. Not just artistry, jewelry design is also architecture and engineering played out on minute scale. After conceptualizing and sketching a design, it is often rendered as a computer model. Finally, the pieces are brought to life by our master jewelers, who employ both traditional artistry and the latest production techniques to create pieces worthy of your once-in-a-lifetime celebrations.