Sapphire Treatments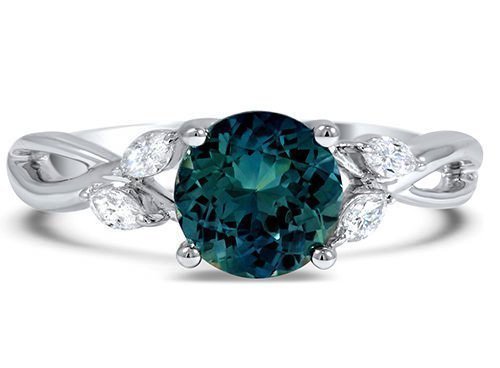 Gemologists treat sapphires with heat to improve their appearance, clarity, and color. In nature, the sapphires found closer to thermal vents have a rich and dense color from natural heating. The sapphires not found near thermal vents get a heat treatment that mimics the natural process.
Treated sapphires are exposed to temperatures over 1800 C° for several days. This extreme heat is dry, as it is the only ethical treatment performed to enhance the color. It does not change the color, just deepens it.
As an ethical retailer, Brilliant Earth informs customers about the heat treatments sapphires receive. At Brilliant Earth, the heat treatment does not involve any chemicals, radiation, or processes that put health at risk. We also sell untreated sapphires, but they tend to have a higher cost than treated sapphires.
When shopping for sapphires, avoid buying any that have been treated with irradiation, fracture filling, dyes, or beryllium. These weaken the sapphire making them more likely to crack, fracture, or scratch.
These unethical treatments change the color and clarity of sapphires. When chemicals are added during the heat treatment, glass and beryllium can fill the cavities and cracks, thus weakening the stone. Retailers who offer these types of sapphires tend to over grade the sapphires, misleading unknowing consumers. Brilliant Earth does not use these treatments.