The San Francisco Showroom
Located near Union Square in downtown San Francisco, the Brilliant Earth showroom is an elegant and serene environment to privately view our collection. Visits to our jewelry store are by appointment only, and consist of a personalized session with a jewelry specialist. Our expert jewelers are available to offer everything from technical gemstone expertise to custom design to explaining our ethical practices.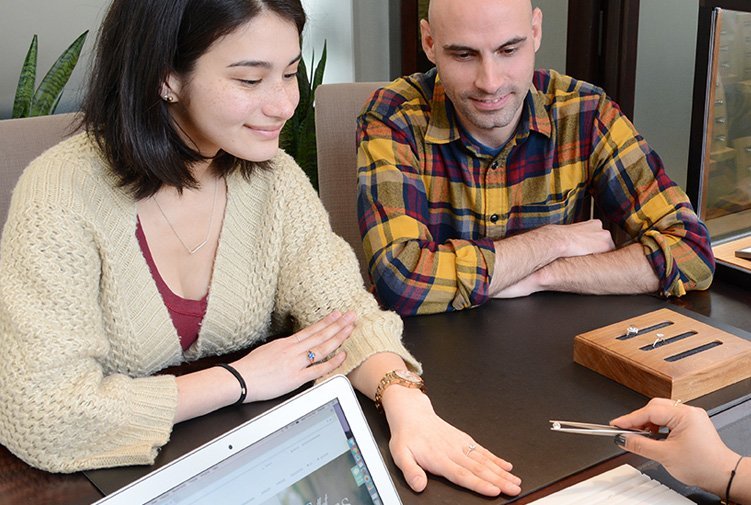 Our Jewelry Experts Help You Select The Perfect Piece Of Jewelry During A One-on-one Appointment In Our Serene Showroom.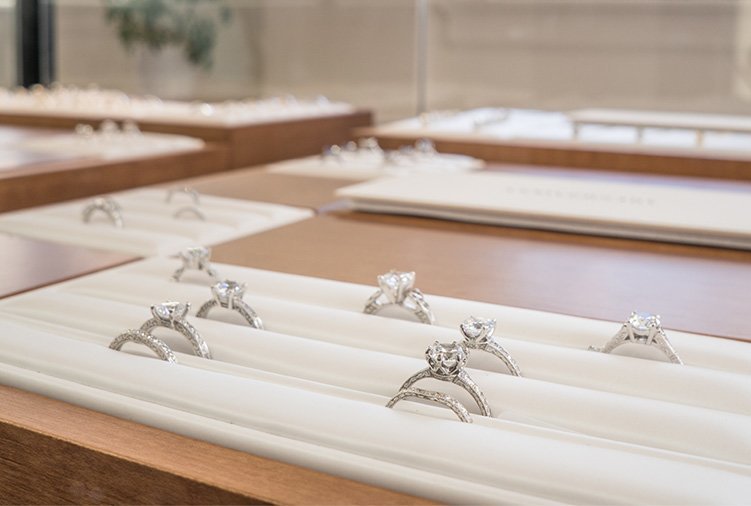 With our beautiful jewelry options displayed and your jewelry specialist to help guide the way, you are sure to find the perfect item. You will also have the opportunity to learn about diamonds and diamond selection, determining which characteristics are most important to you! If you have an alternative gem in mind, you will also have the chance to see in person the array of sapphire and precious gems available. You can also request to view selections from our antique and vintage jewelry collection. As each showroom visit is tailored to your preferences, knowing your gem or diamond preferences beforehand is exceptionally helpful. Every effort will be made to answer all of your questions in a fun, relaxing environment.