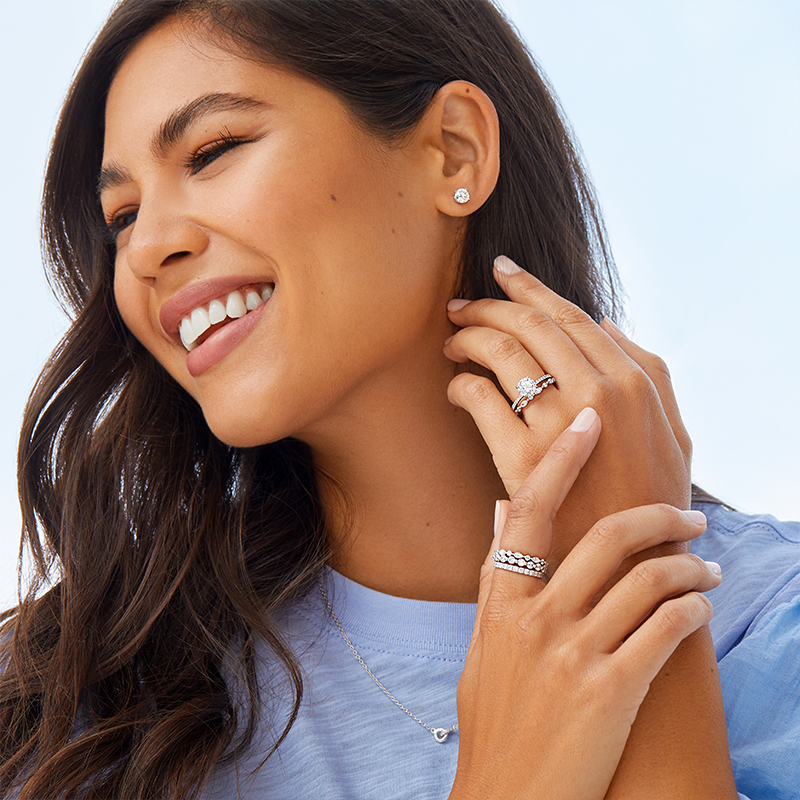 Wedding season is upon us! 
The latest summer wedding trends we're seeing show that brides are opting for more unique designs and personal details than ever for their wedding rings. This summer, expect to see curved and contoured bands, nature inspired designs, eternity styles, unexpected pops of color, statement bands, unique diamond accents, and delicate designs. Whether you are a bride-to-be in search of your perfect wedding ring, shopping for an anniversary ring, or simply wanting to add another sparkler to your stack – we have rounded up 7 of the most popular wedding ring styles you will want to watch for this summer! 
Curved and Contoured Wedding Bands: Rose Cut Diamond Ring

One of the most popular wedding trends of 2021, curved and contoured bands embrace an engagement ring in a unique way and pair particularly well with rings featuring fancy shaped diamonds. Rose-cut round diamonds form a unique crescent shape and flow half-way down the band in this alluring contoured ring made to fit perfectly with many engagement setting styles or stack well with other bands.  
Nature Inspired: Wisteria Diamond Ring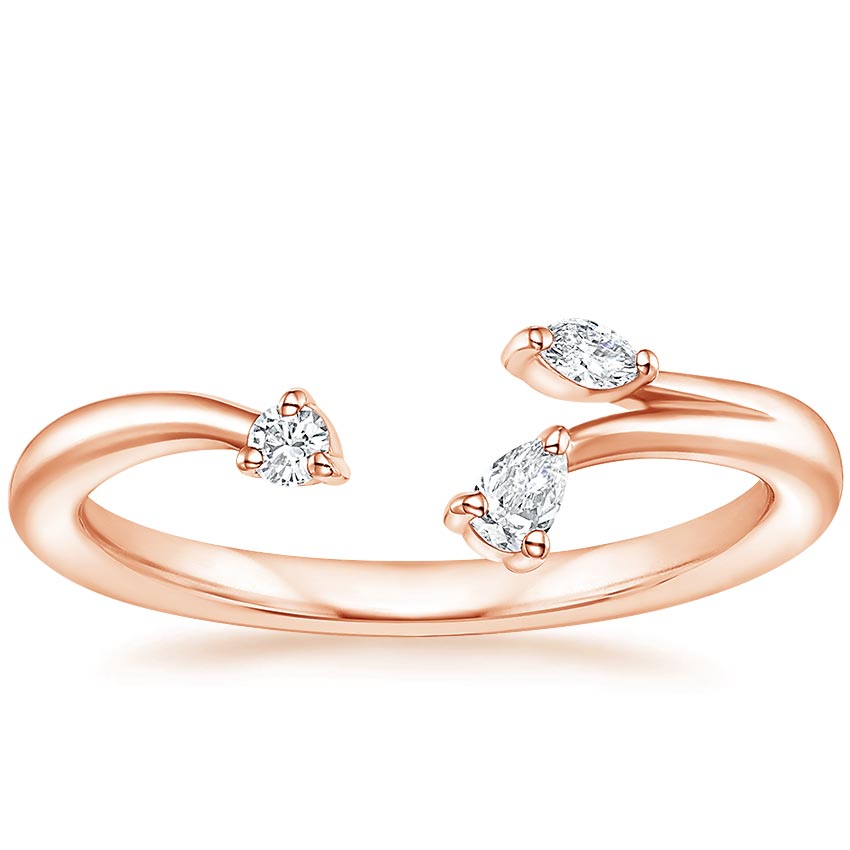 Organic beauty is the muse for this gorgeous ring, designed to capture the beauty of the natural world. This artistic ring features round, pear, and marquise-shaped diamonds in a beautiful and eye-catching floral design. 
Eternity Bands: Riviera Eternity Diamond Ring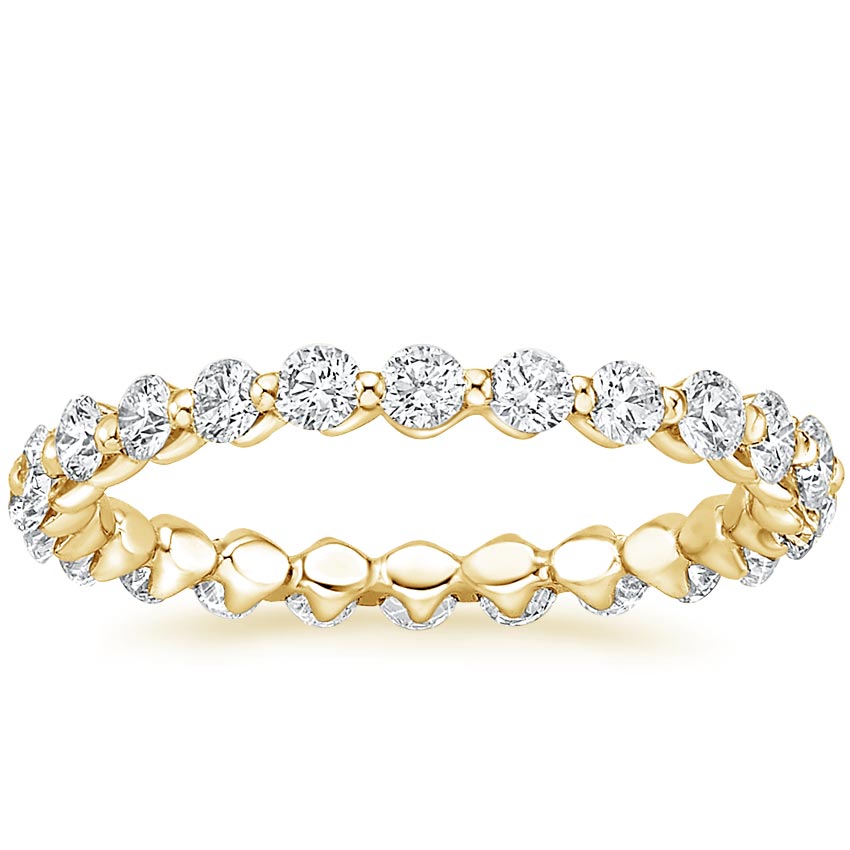 Highly sought after for their sparkle and symbolism, we are seeing more brides opt for dazzling diamond eternity bands. Eternity rings can symbolize everlasting love, making them a perfect statement for any wedding ring or a meaningful anniversary gift. Floating shared prong diamonds shimmer all the way around this delicate eternity style band for a standout bridal look.  
Pop of Color: Marina Diamond Ring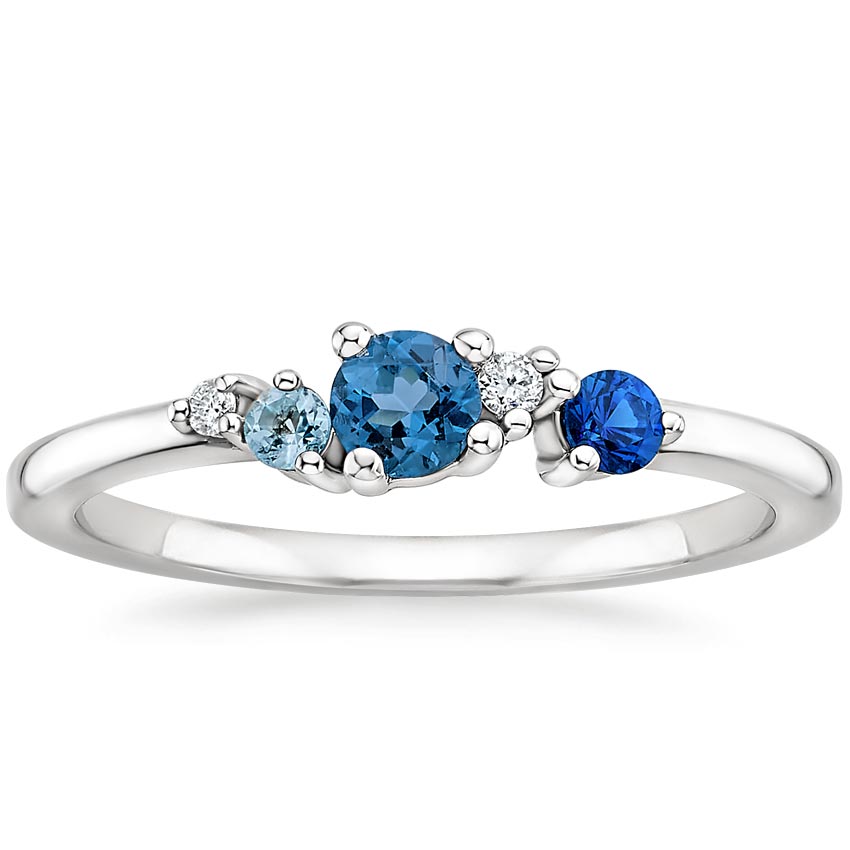 Colored gemstones are a distinctive way to celebrate your love and add a personalized touch to your wedding ring. This summer and beyond, we expect to see unexpected pops of color be featured in bridal looks. Blue, green, and red gemstones are particularly trending.This unique ring showcases a stunning cluster of sapphire, London blue topaz, aquamarine, and diamond gemstones that emit a radiant aura of light. We expect wedding and engagement rings featuring colorful gemstones to remain popular this wedding season and beyond.  
Statement Styles: Nola Diamond Ring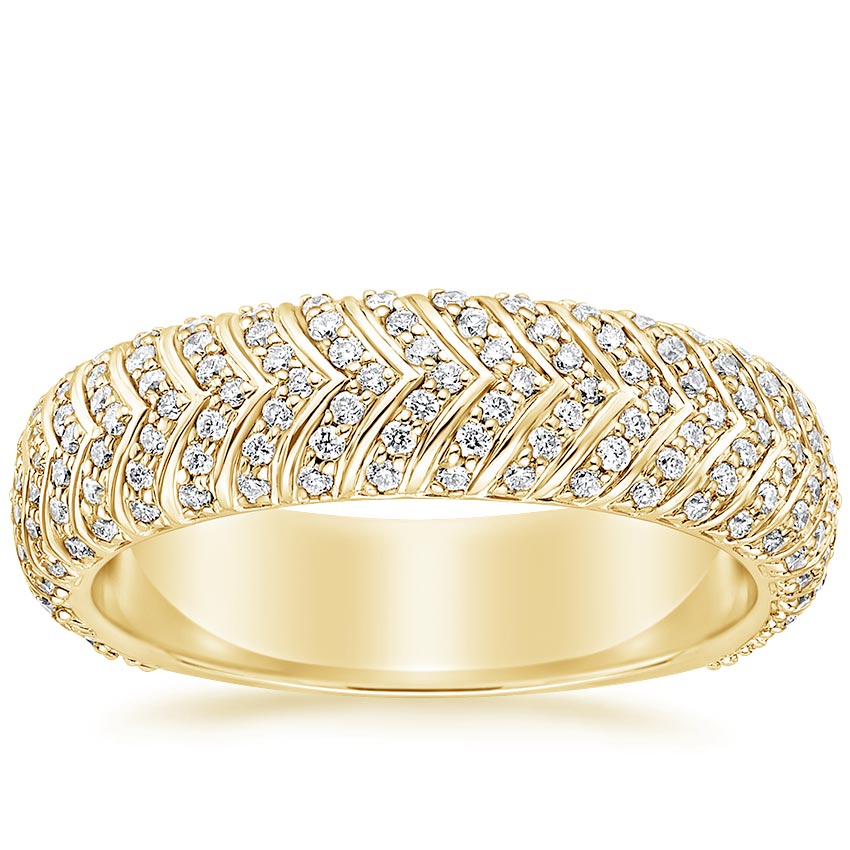 Looking for a standout bridal look? Consider opting for a wide band to make a stunning statement. We are seeing growing interest in classic styles with a modern twist. Strong and bold bands featuring unique diamond settings are a prominent trend this summer.Pavé set diamonds form chevron shapes in this elegant and sparkling 5mm design. Easily worn by itself or paired with other rings, this band is eye-catching and unique. 
Fancy Diamond Accents: Versailles Diamond Ring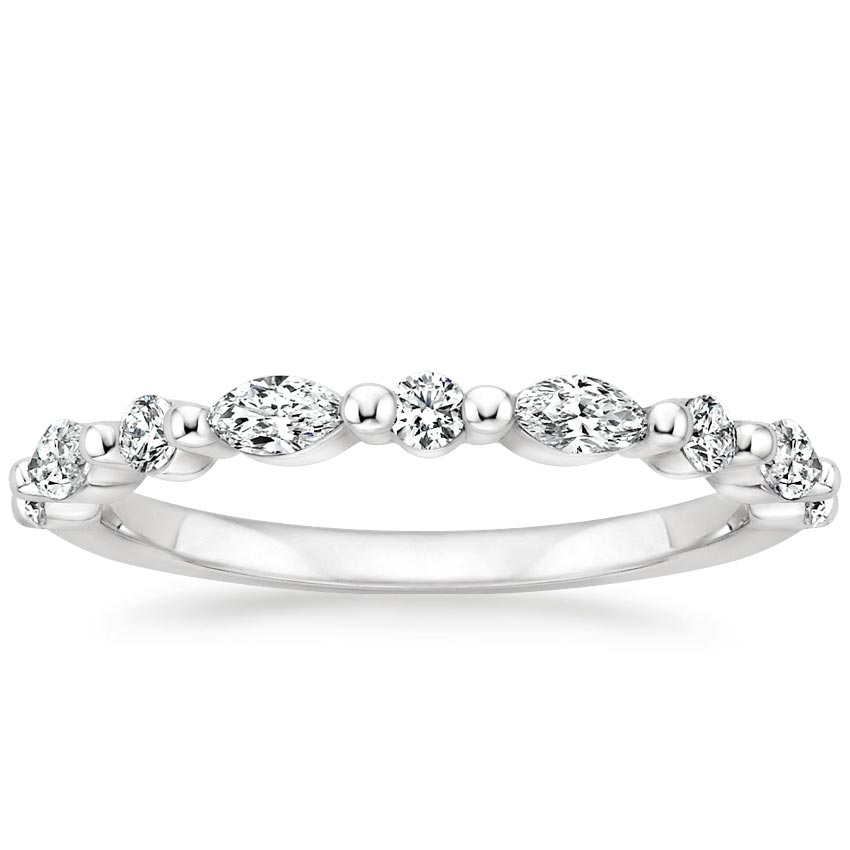 While round diamonds continue to be one of the most classic diamond accent shapes, fancy diamond accents are quickly rising in popularity. Fancy cut diamonds, simply put, are diamonds in any shape other than round. Pear and marquise diamond accents are particularly on trend. Their graceful curves are both feminine and sophisticated and effortlessly compliment many engagement ring styles. A fan favorite – alternating round and marquise diamonds create an alluring pattern across the top of this chic and distinctive ring. The Versailles effortlessly compliments any dazzling diamond engagement ring.  
Delicate Diamond Bands: Whisper Diamond Ring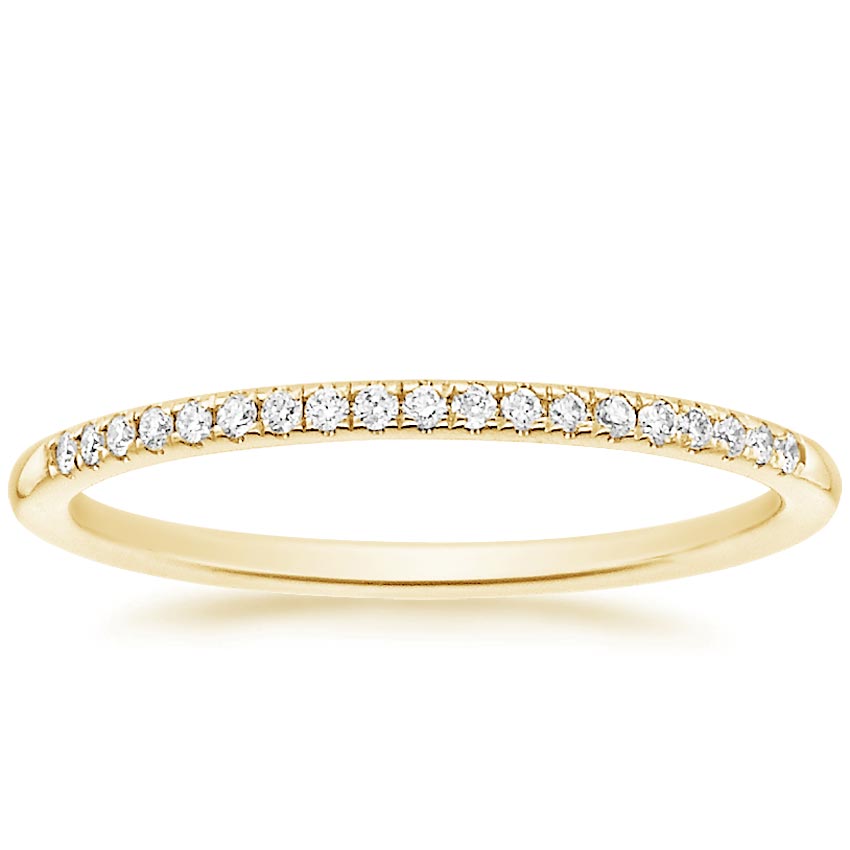 You can never go wrong with a classic! Modern and minimalist brides are opting for delicate diamond bands that will never go out of style. This exceptionally thin diamond ring features a delicate thread of diamonds pavé-set in artfully scalloped prongs flowing down one-third of the shank. It is a beautiful complement to many engagement ring styles and looks lovely when stacked. 
Final Thoughts
Which style would you choose? Let us know on Instagram, Facebook, Twitter, or in the comments section below!