Cheesesteaks, the Liberty Bell, and Rocky Balboa – Philadelphia is known for attractions as interesting and diverse as the people who live there!
It's no surprise then, that Philly residents tend to favor distinct styles that fit both their wealth of traditional history and modern urban sensibilities. Engagement ring fashions in Philadelphia mirror the colorful and rich fabric of the city itself. To celebrate the opening of the Brilliant Earth Philadelphia showroom, we're sharing some of the top engagement ring trends from the City of Brotherly Love.
Alluring and Glamorous Designs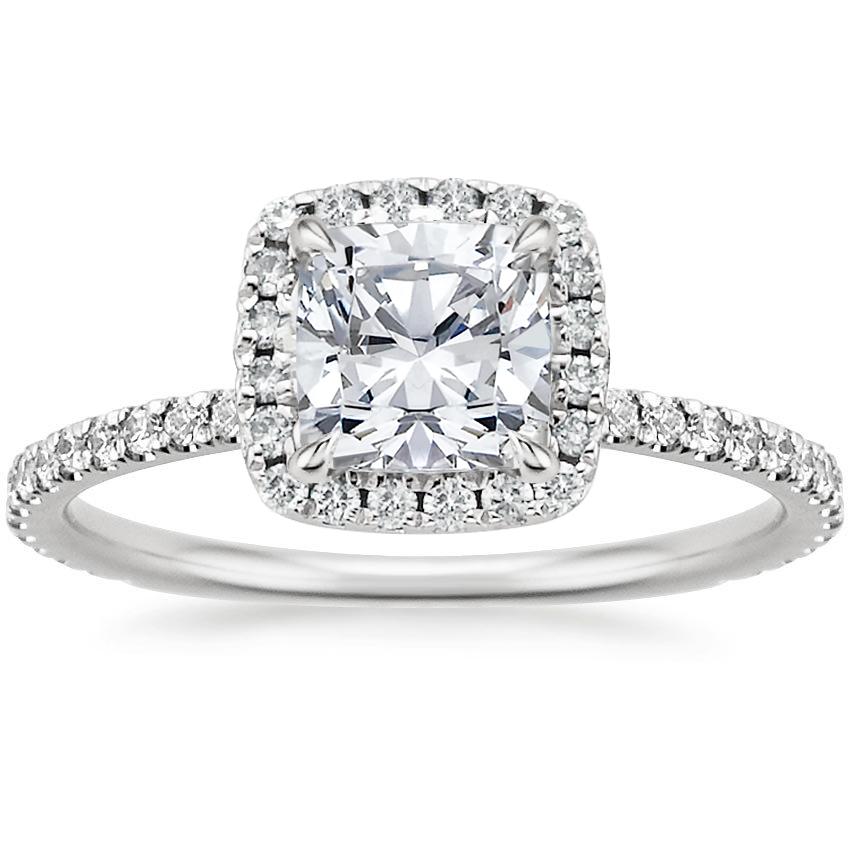 Reflecting the city's beautiful architecture and vibrant art scene, romantic and artful designs such as glittering halo diamond rings are popular in the Philadelphia area. The Waverly Diamond Ring, a Philly favorite, features beautiful scalloped pavé diamonds that encircle the center diamond and accent the band, making it sparkle from every angle. The Odessa Diamond Ring, another favorite in the Philly area, boasts French pavé diamond accents on the band for a truly dazzling effect.
Sleek Solitaires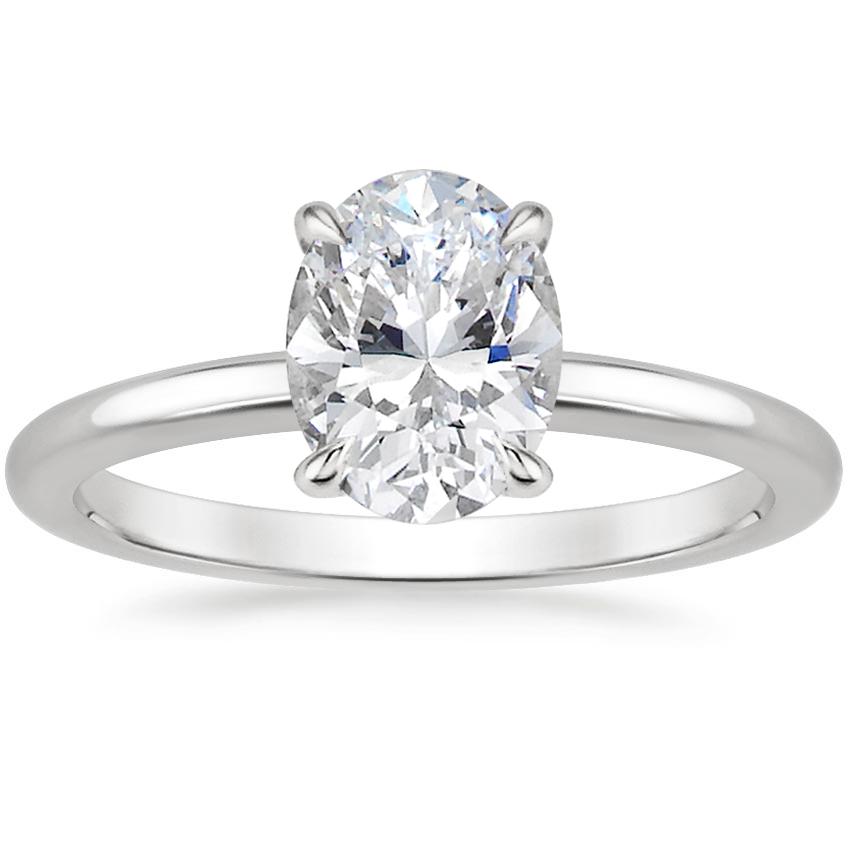 With its wealth of American revolutionary history, it's no surprise that Philly residents love classic and elegant styles like traditional solitaire diamond rings. Although warm-toned yellow and rose gold are on the rise, fiancés in Philadelphia prefer the silvery hues of 18K white gold and platinum settings. The Elodie Ring, with its graceful claw prongs and petite band is a local favorite. The sleek six-prong Esme Ring is also popular among Philadelphians.
Nature-Inspired Ring Settings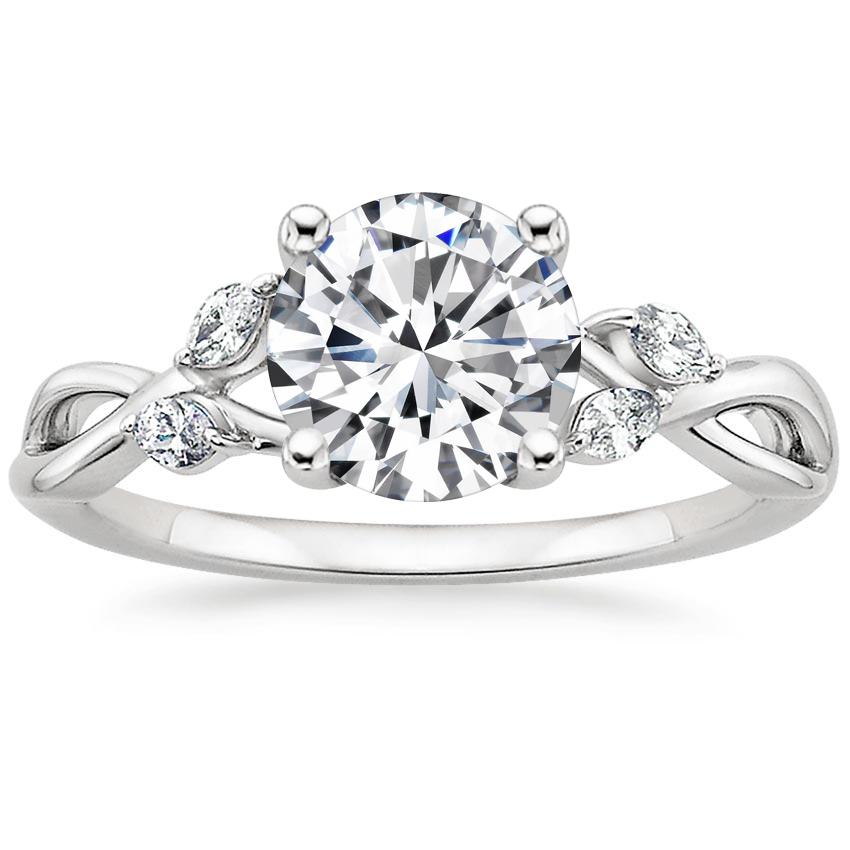 Although it's the largest city in Pennsylvania and the sixth largest city in the U.S., these urban dwellers have a love for beautiful nature-inspired designs. Vines of precious metal twist toward lustrous marquise diamond buds in the sought-after Willow Diamond Ring.  Likewise, the Petite Twisted Vine Diamond Ring features twisting vines of precious metal, this time threaded with strands of shimmering pavé diamonds.
Three Stone Rings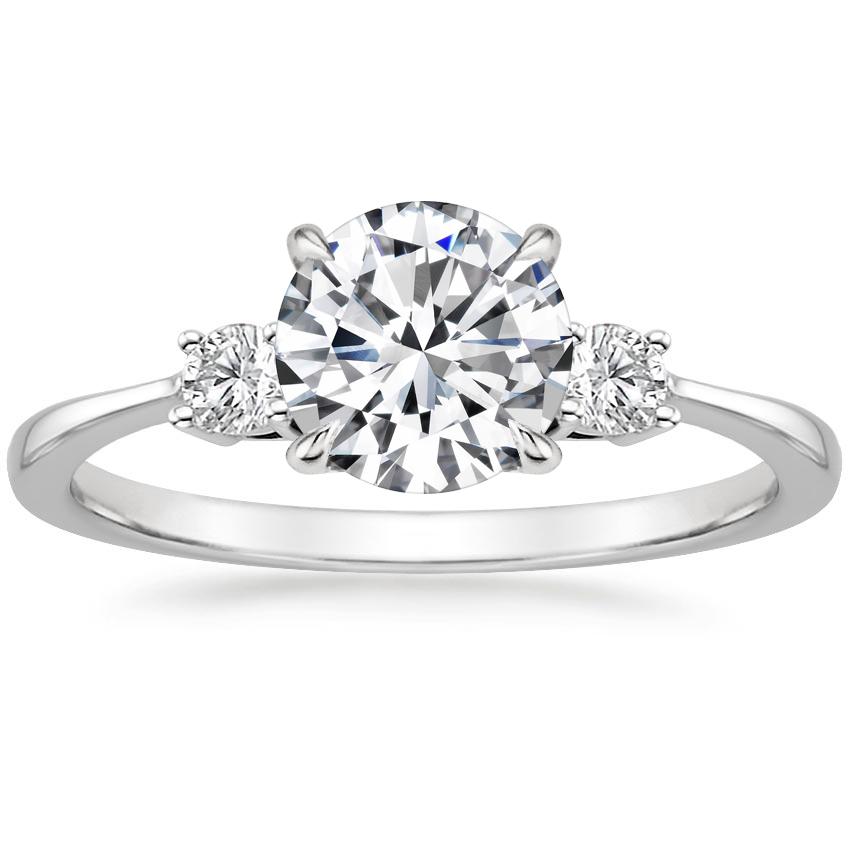 Philadelphia couples appreciate the symmetry and symbolism behind three stone ring designs. These rings, featuring a center diamond or gemstone framed by two accent diamonds or gemstones, represent a couple's past, present, and future together – perfect in a city that blends abundant history with modern sensibilities! A Philadelphia favorite, the Selene Diamond Ring has a delicate band that gently tapers toward its three center diamonds, highlighting their brilliance and size. A nature-inspired twist on the classic three stone ring, the Three Stone Petite Twisted Vine Diamond Ring marries two of Philadelphia's most popular trends.
Unique Diamond Accents
Philly couples love extra sparkle, whether that means pavé diamonds along the band, hidden halos underneath the center stone, or dazzling diamond accents on the gallery. The dainty Petite Shared Prong Diamond Ring is sheer sparkle, and one of the most popular settings in the Philadelphia area. Other regionally popular settings include the Ballad Diamond Ring, which boasts sparkling scalloped pavé diamonds three-fourths of the way around the band, and the Viviana Diamond Ring, which features a diamond adorned gallery for a hidden surprise detail.
Something Blue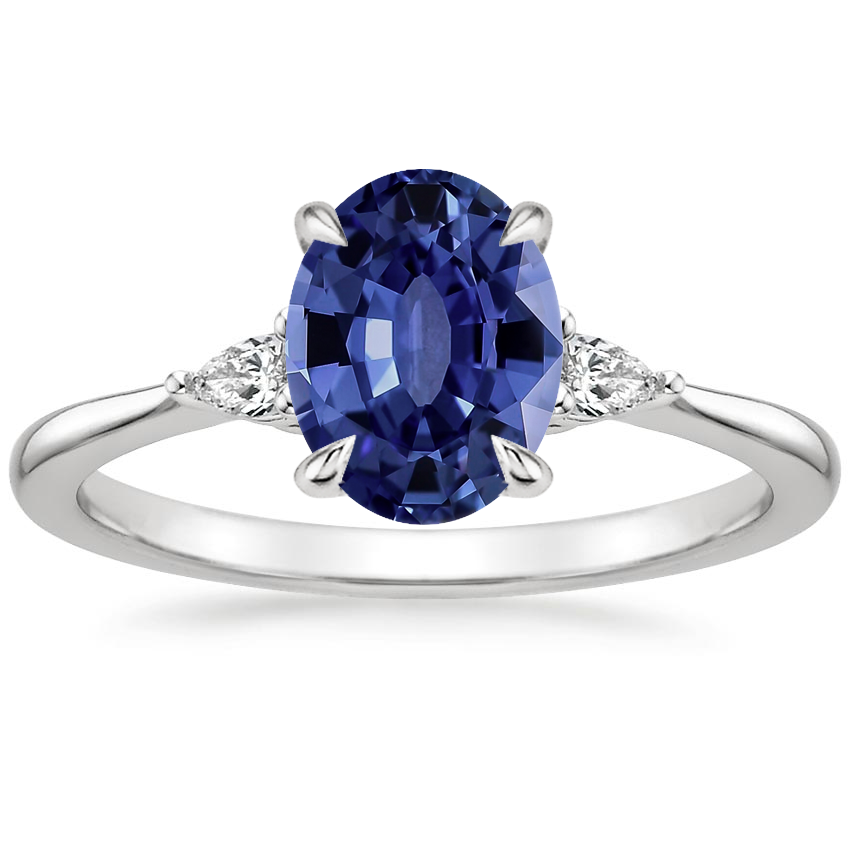 Not shy of expressing themselves through color, Philadelphia couples are big fans of blue gemstone rings – especially aquamarine and sapphire. The Aria Diamond Ring is one of the most popular three-stone settings in the Philadelphia area, and boasts two pear-shaped diamond accents on each side of the center gemstone. The rich blue tones of sapphire gemstones look beautiful set in lustrous platinum or white gold bands.
Final Thoughts
What do you think of these Philadelphia engagement ring trends? Let us know on Instagram, Facebook, Twitter, or in the comments section!