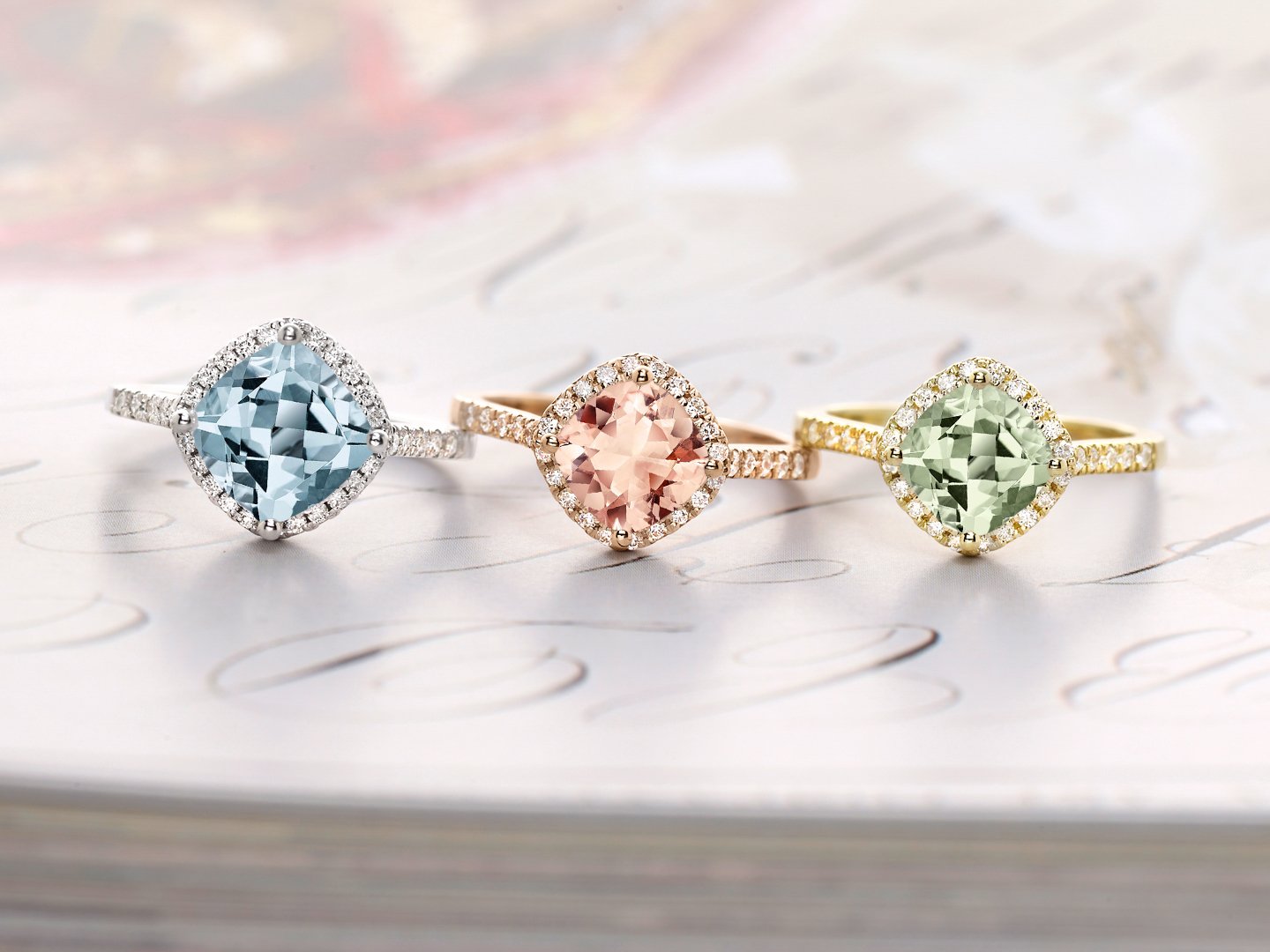 Every season, the Pantone Fashion Color Guide provides an overview of the coming season's trendiest colors based on Fashion Week's most prevalent shades.  
As seen on the runways of the world's biggest fashion houses, these colors set the tone for the coming fashion season. For the first time, the Pantone Color Institute also curated a color pallete for London Fashion Week in addition to New York Fashion Week. Led by vivid and refreshing colors such as Grenadine and Royal Lilac, Pantone's Fall/Winter color pallete leans more toward warm shades. Paired with traditional autumnal neutrals, such as Navy Peony, Otter, and Neutral Gray, this season's color selection is elegant and versatile. These shades can be seen in the jewelry pieces below, and in our extensive collection of colored gemstones.
NAVY PEONY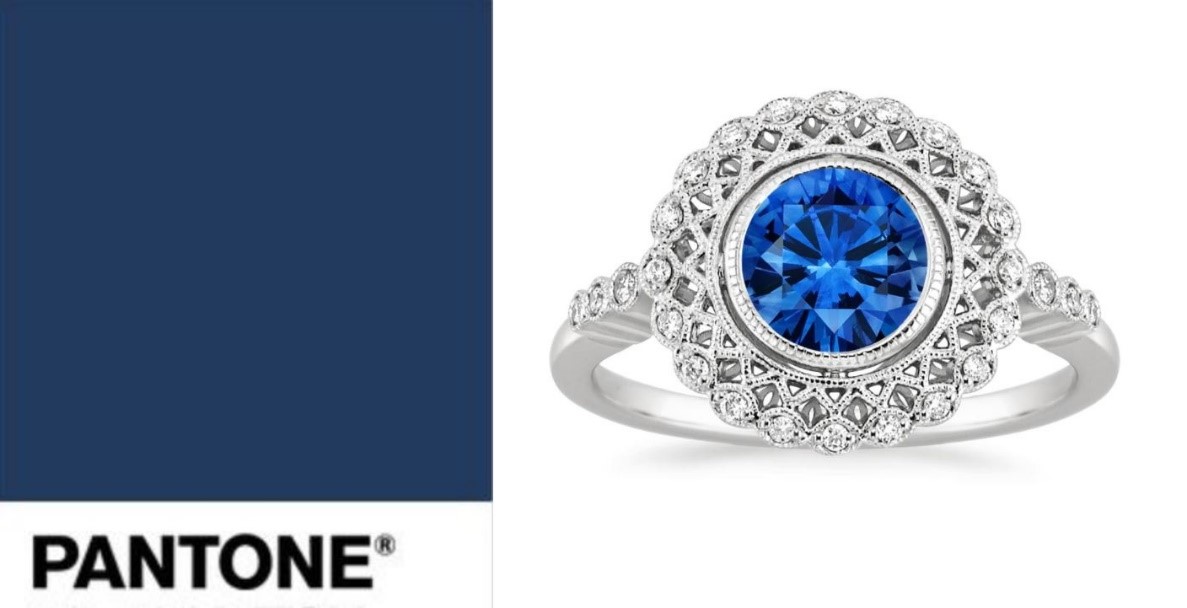 The only color to be featured in both New York and London's color pallet, Navy Peony is an anchoring neutral shade that can be paired with almost anything. This grounding yet bold hue dazzles in sapphire engagement rings.
TAWNY PORT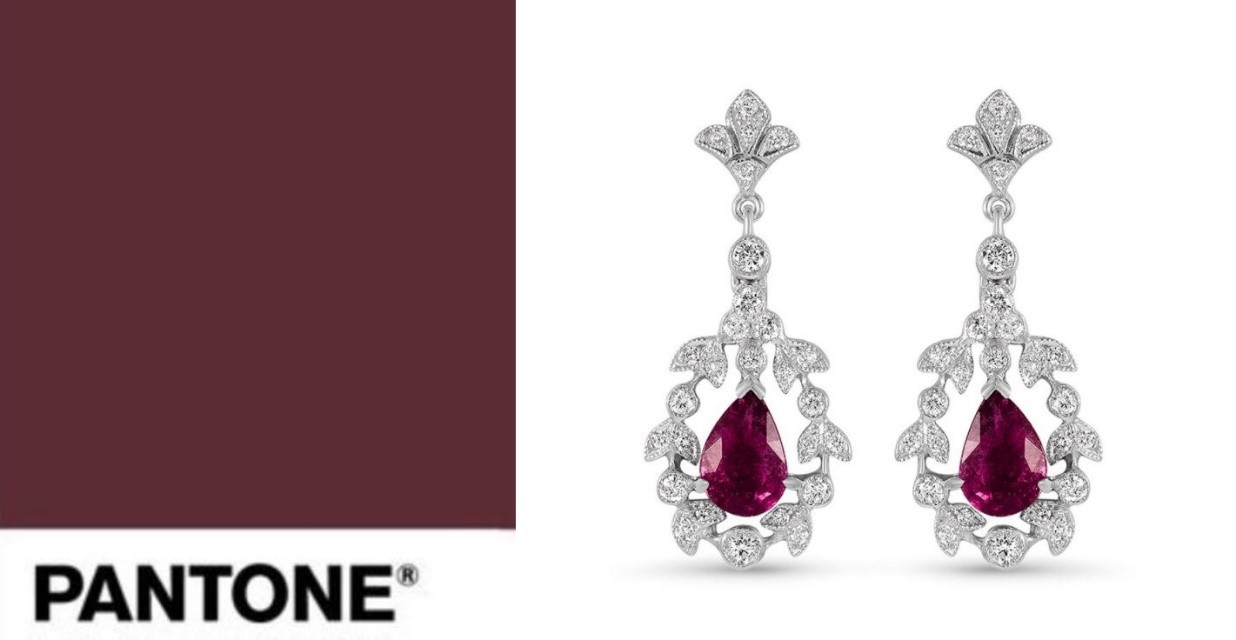 This sophisticated deep plum is a classic yet elevated autumnal shade. Tawny Port's hues are exemplified perfectly by the pear-shaped tourmalines found in The Ashley Earrings.
SHADED SPRUCE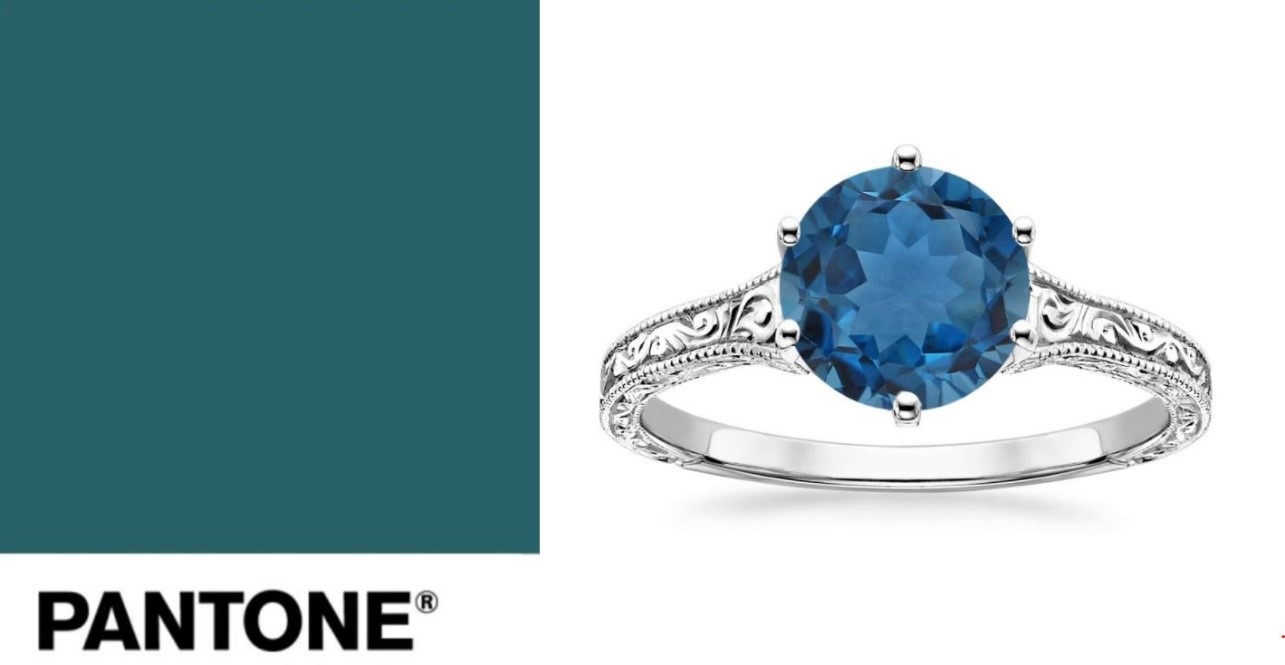 Shaded Spruce's teal is undeniably captivating in the London Blue Topaz Hudson Ring. The stunning center semi precious gemstone perfectly embodies the Pantone color's rich hue.
ROYAL LILAC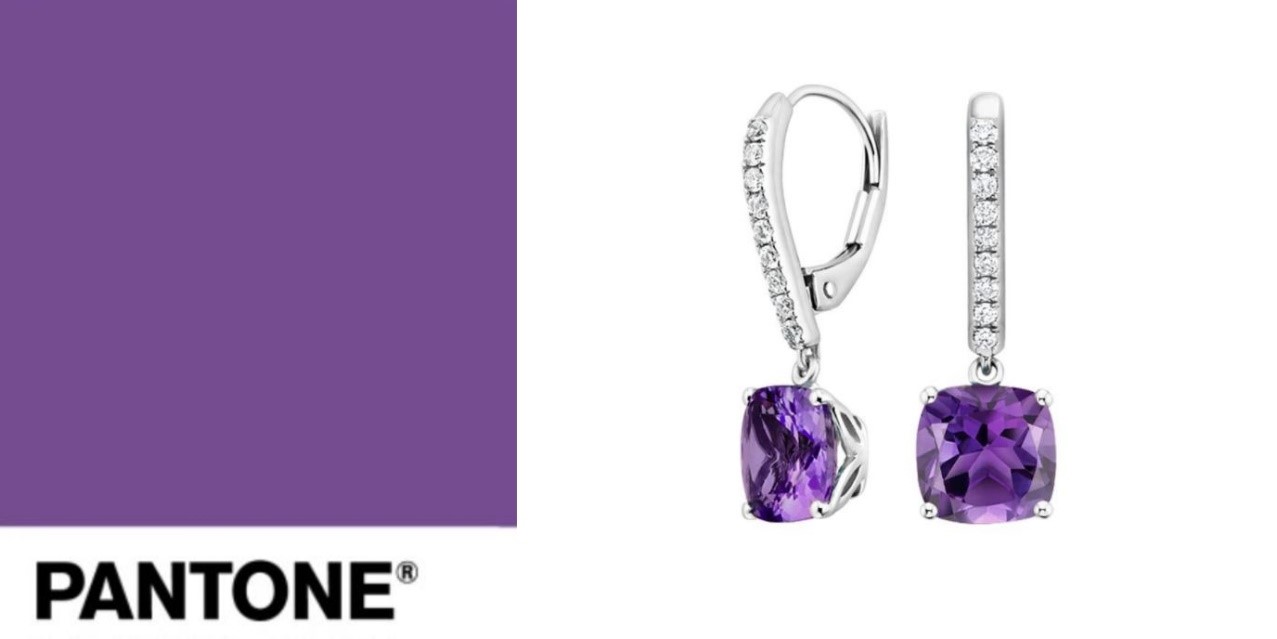 Pantone's Royal Lilac shines in these beautiful Amethyst Drop Earrings and in amethyst rings. A captivating purple, this shade can be combined with almost all other colors featured in the Fall/Winter color selection.
OTTER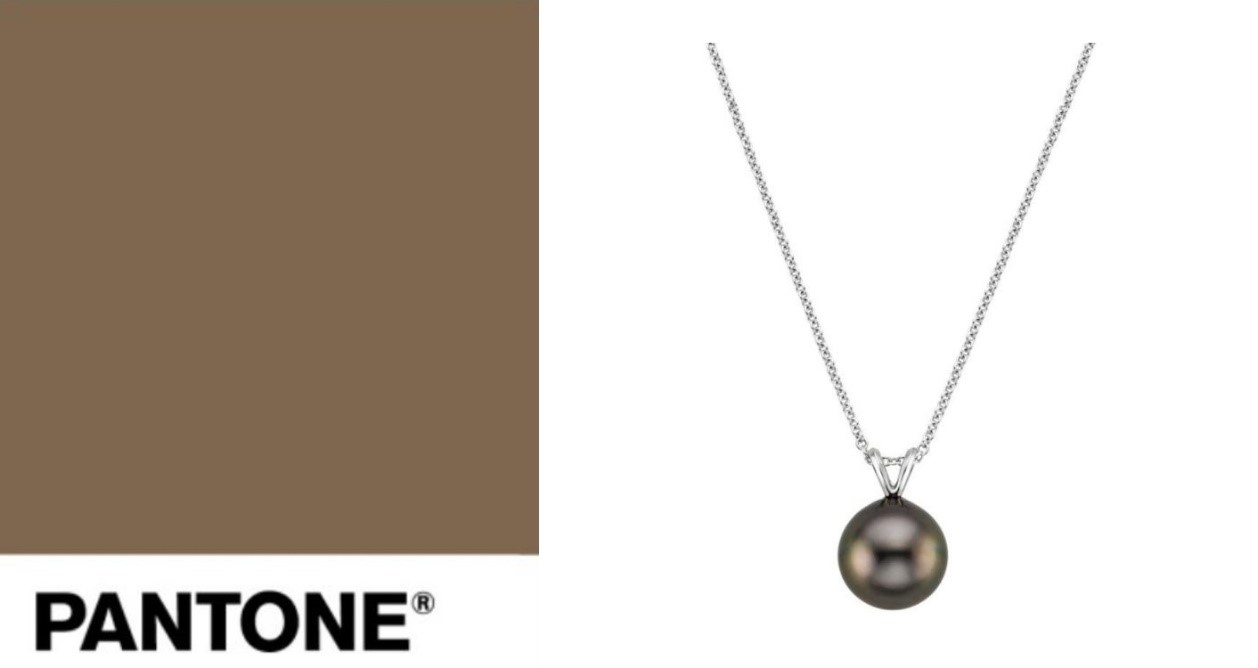 Adding an earthy touch to an otherwise bright autumn pallete, Otter is the perfect fall neutral. More original yet just as versatile as traditional neutrals, Otter's moss brown can be seen in the Tahitian Cultured Pearl Pendant.
GRENADINE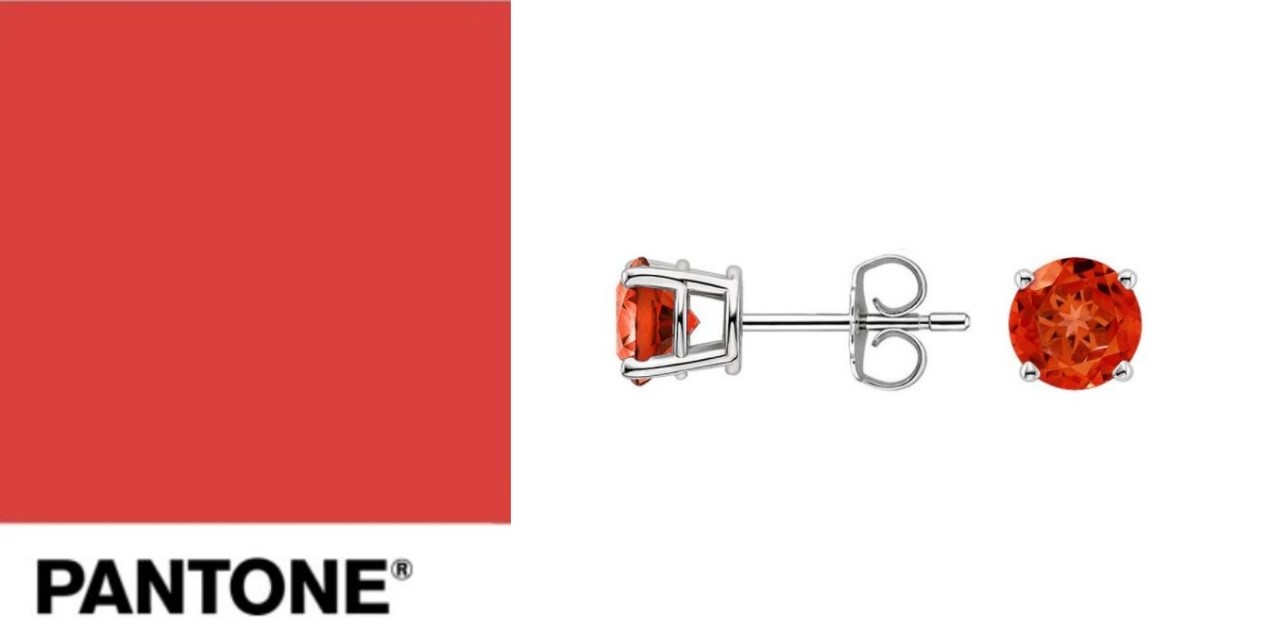 A dynamic and bold red, Grenadine provides a striking touch when paired with warm neutral shades such as Otter. The shade's orange undertones shine especially bright in the Citrine Fire Stud Earrings.
NATURAL GRAY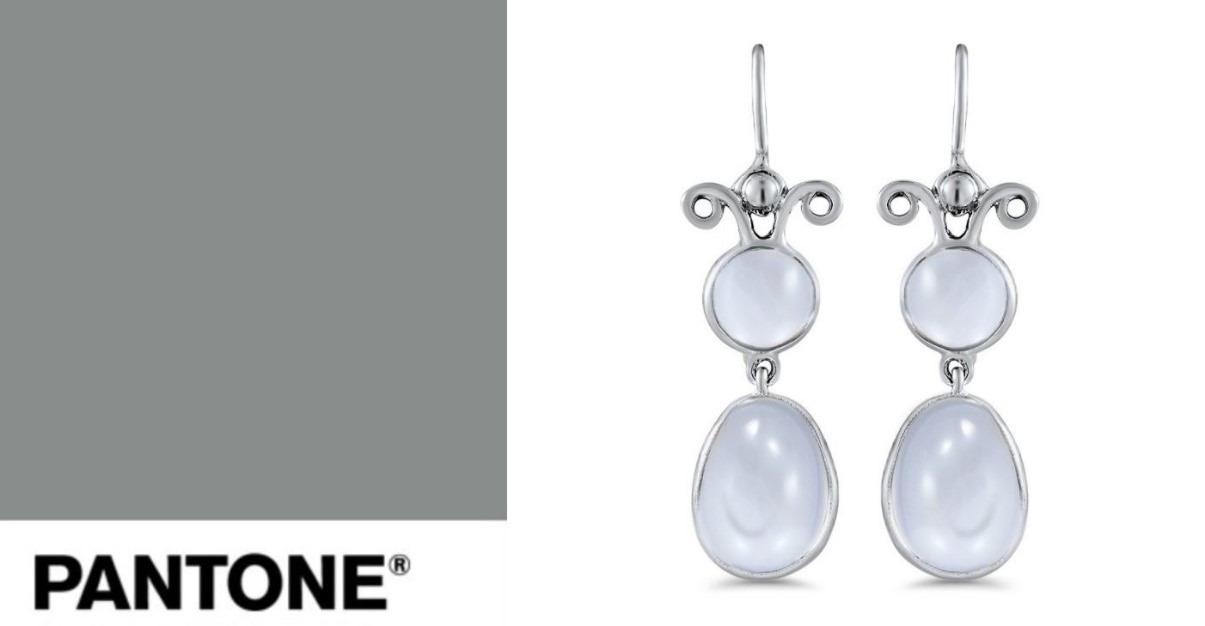 Another classic neutral, Neutral Gray shares the anchoring role with Navy Peony in this palette. This understated yet alluring shade is featured in The Annabella Earrings' mesmerizing moonstones.
BALLET SLIPPER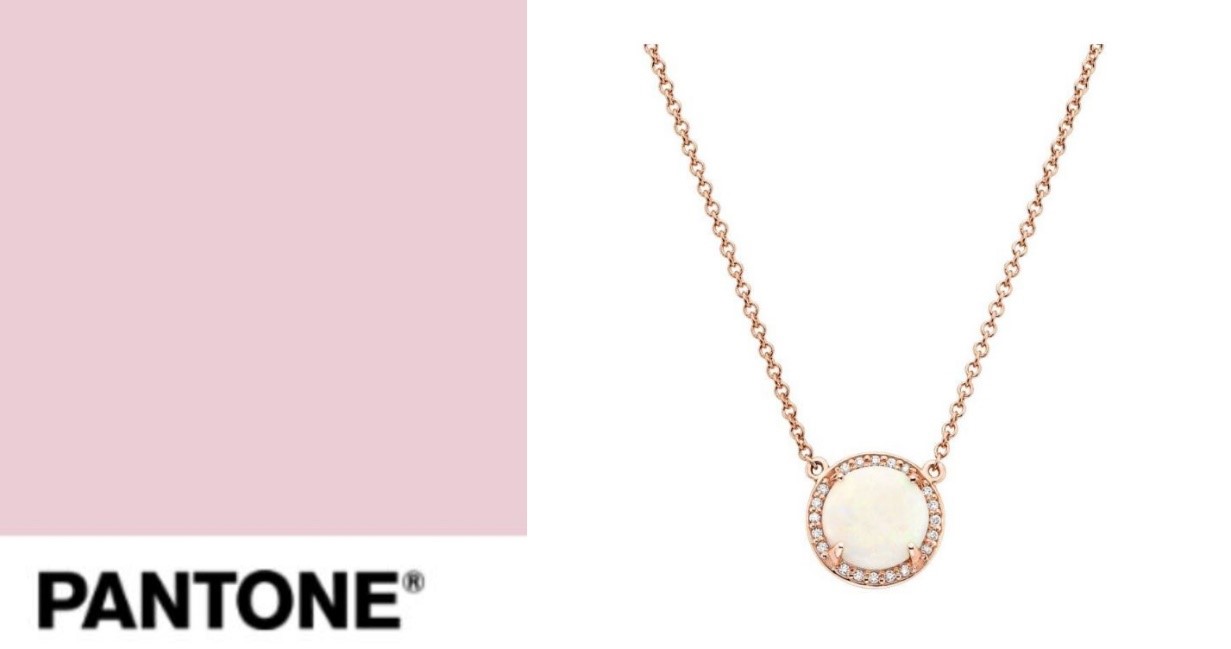 A gentle and pale pink adds an unexpected but welcomed touch to the fall color palette. Pantone's Ballet Slipper is universally flattering and perfectly embodied by the Opal Halo Diamond Pendant's colorful flashes of fire. Discover the variety of opal shades in our vintage opal ring collection.
BLUE BELL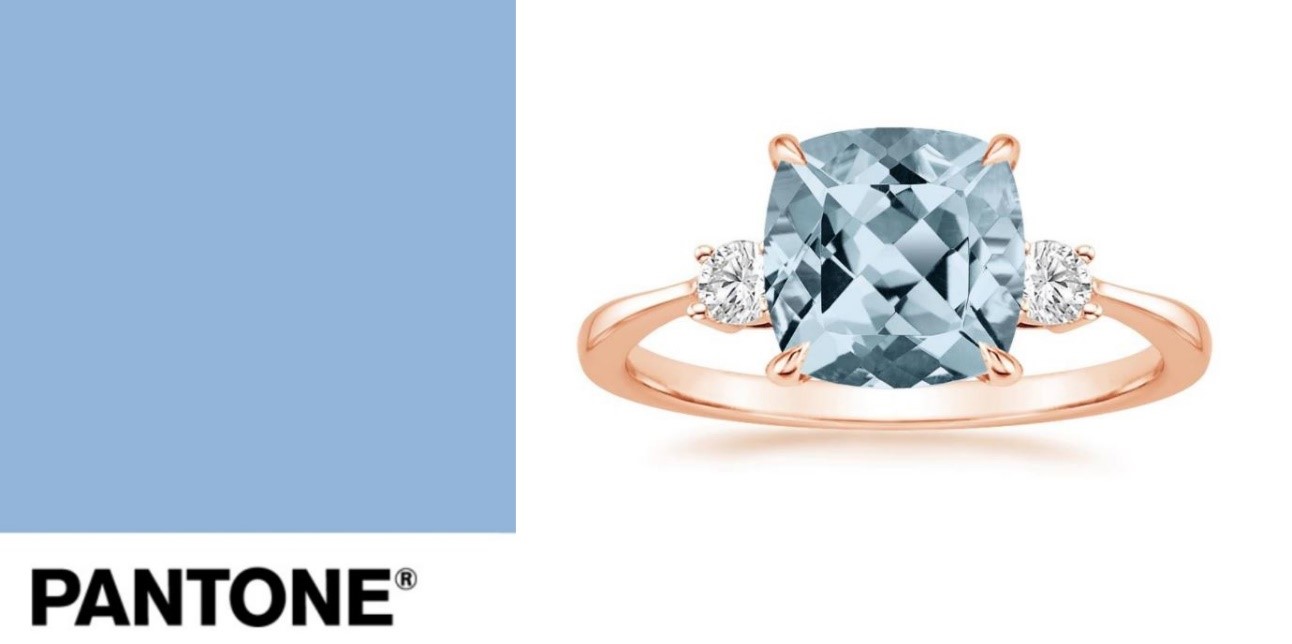 Blue Bell's pastel blue shade shines in aquamarine rings. We especially love how it looks highlighted between two glittering diamond accents in the Aquamarine Selene Ring. Rose gold lends a warm, autumnal touch to an otherwise bright and cool shade.
FLAME SCARLETT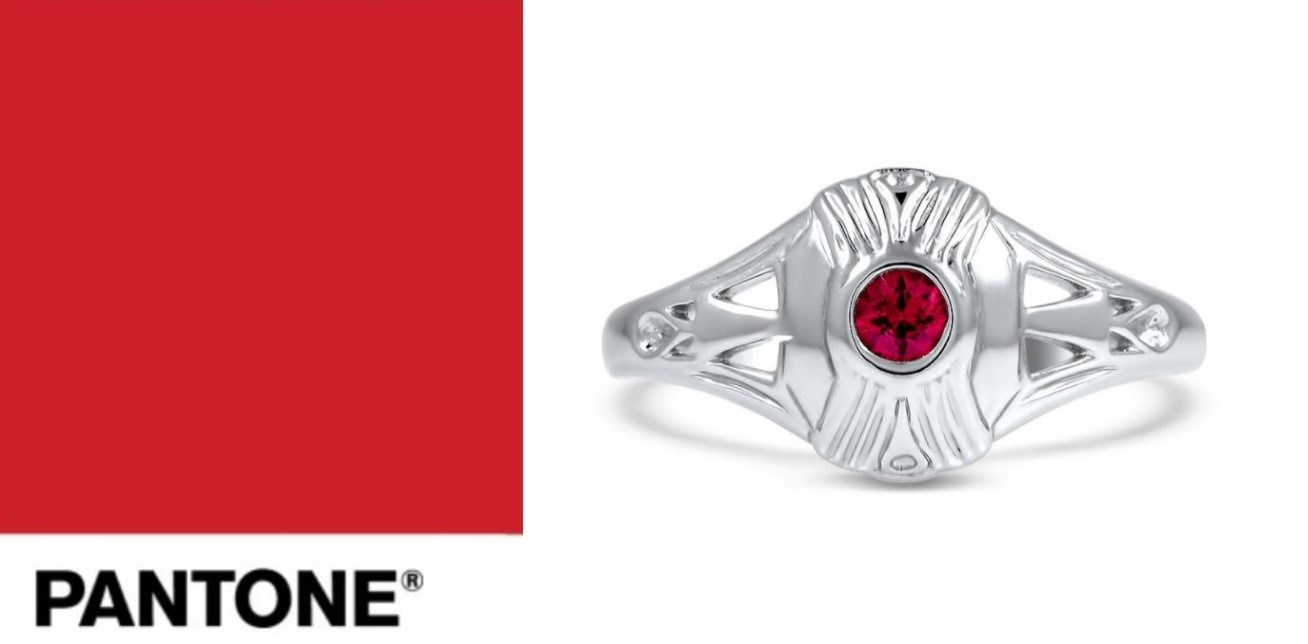 A powerful and true red, this shade is bold and eye-catching. Pantone's Flame Scarlett will add seasonally appropriate color to your fall and winter wardrobe.
FINAL THOUGHTS
Which of the Pantone fall colors is your favorite? Will you incorporate these shades into your fall wardrobe? Let us know in the comments below or on our Facebook, Twitter, or Instagram.