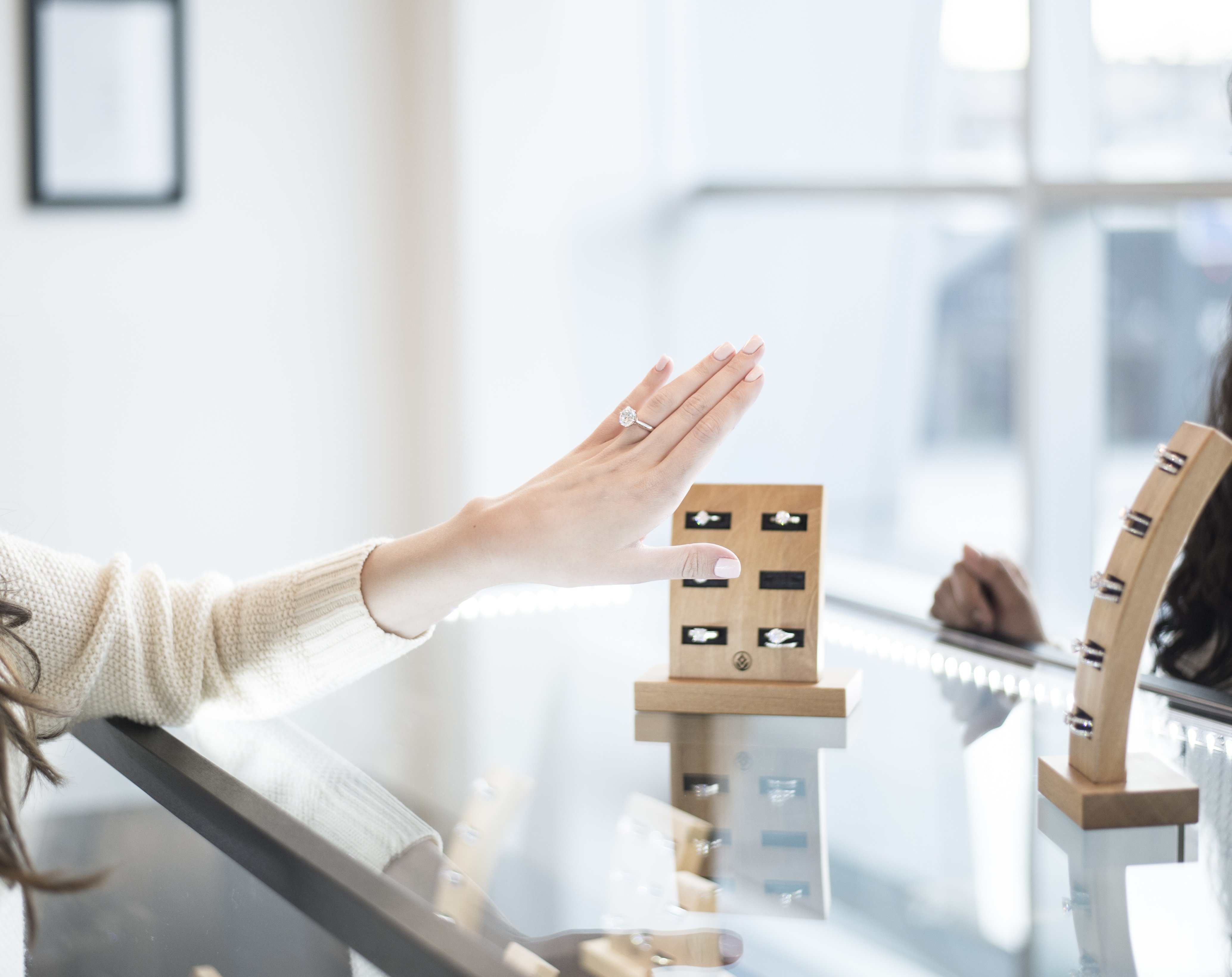 Well-known as the business and cultural capital of America's middle, Chicago is one of the country's style capitals as well. Typically a bit less experimental than New Yorkers and more polished than West Coasters, Chicagoans love a look that's on-trend but always grounded in principles of classic good taste.
Brilliant Earth has long created engagement rings for Chicago couples, and we recently opened a Brilliant Earth Chicago showroom in the city's Gold Coast neighborhood. In the process we've gained intriguing insights into the jewelry preferences of couples in this Midwestern style mecca. Here are a few observations that shed light on current trends in Chicago engagement rings:
Classic solitaires reign supreme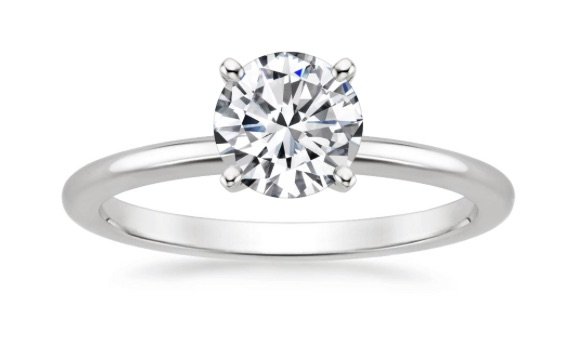 Compared to the rest of the country Chicagoans are most likely to select one of our timeless solitaire designs, such as the Petite Shared Prong Diamond Ring, the Reverie Ring, or the Four-Prong Petite Comfort Ring (shown above). They also favor subtle embellishments—our top 5 most popular styles in Chicago feature either very subtle accent diamonds or none at all. Perhaps their big city style sensibilities draw them to chic clean lines showcasing a single dazzling diamond, while those famously no-nonsense Midwestern values lead them to favor classic designs that will never go out of style.
Vintage styles are sought after too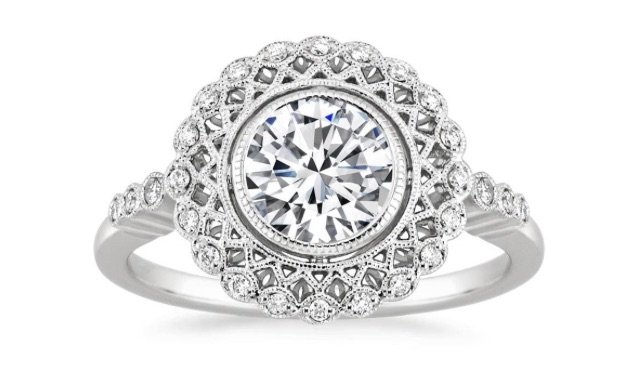 When they go for more embellished rings, Chicago couples tend to fall for those designs with a romantic vintage feel, especially the engraved Hudson Ring, the milgrain-embellished Rosabel Ring, and the halo-style Alvadora Ring (above).
The White (and Rose) Gold Coast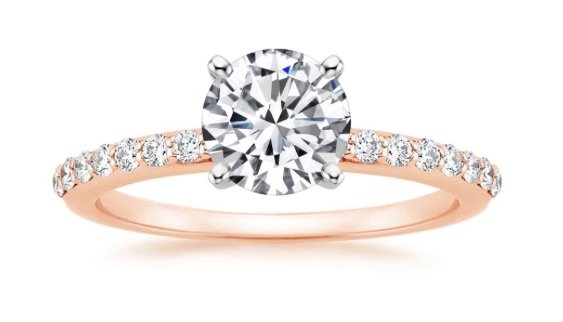 Chicago couples favor timelessly elegant white gold for their engagement rings, even more so than do couples in other major cities. When they're drawn to something other than the cool beauty of white gold, Chicago couples fall for romantic rose gold (as seen above in the Petite Shared Prong Diamond Ring), which is slightly more popular there than in other parts of the country.
Diamonds and sapphires hold center stage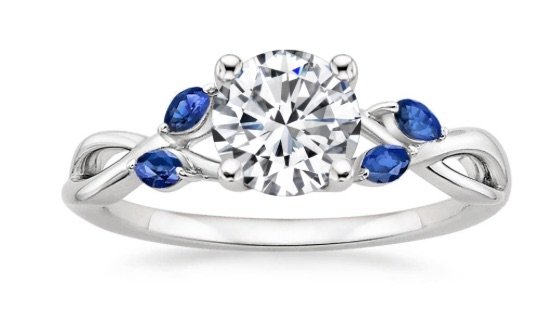 As with the most popular ring designs, Chicago couples tend to stick with the most classic center gemstone—timeless diamonds are even more popular in Chicago than in the rest of the country, and when they don't choose diamonds Chicago couples are likely to choose a classic deep blue sapphire. The nature-inspired Willow Ring with Sapphire Accents (above) features both gemstones and is especially beloved in Chicago.
Princess cut diamonds are sought after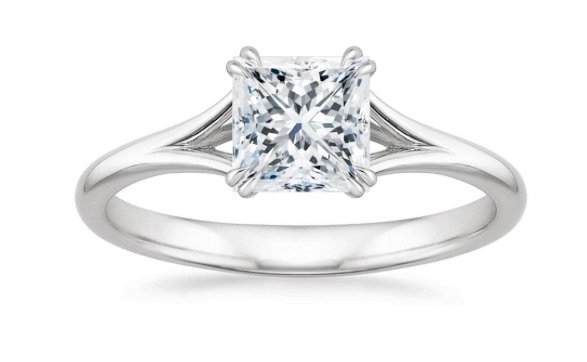 With their glamorous sparkle and clean and contemporary angles, princess cut diamonds (seen above set in a Reverie Ring) channel the big city style of Chicago in an eternally elegant form. These dazzling square diamonds are even more sought after for engagement rings in Chicago than they are in the rest of the country.
Teal sapphires are a local trend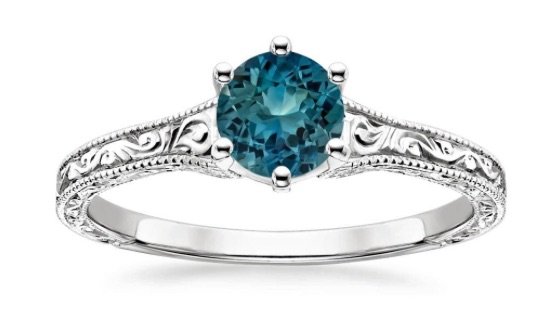 While classic deep blue is the city's most popular color for sapphire rings, Chicago couples are more likely to choose less expected sapphire hues when compared to couples in other parts of the country. Teal, pink, and even orange are the colors most beloved by sapphire-loving local couples who seek a unique look. The Hudson Ring, a top-selling Chicago style, provides a perfect setting for a teal sapphire (above).
Final Thoughts
What do you think of these Chicago engagement ring trends? If you are from the Chicago area, do they ring true to you? Let us know on Facebook or Twitter, or in the comments section!