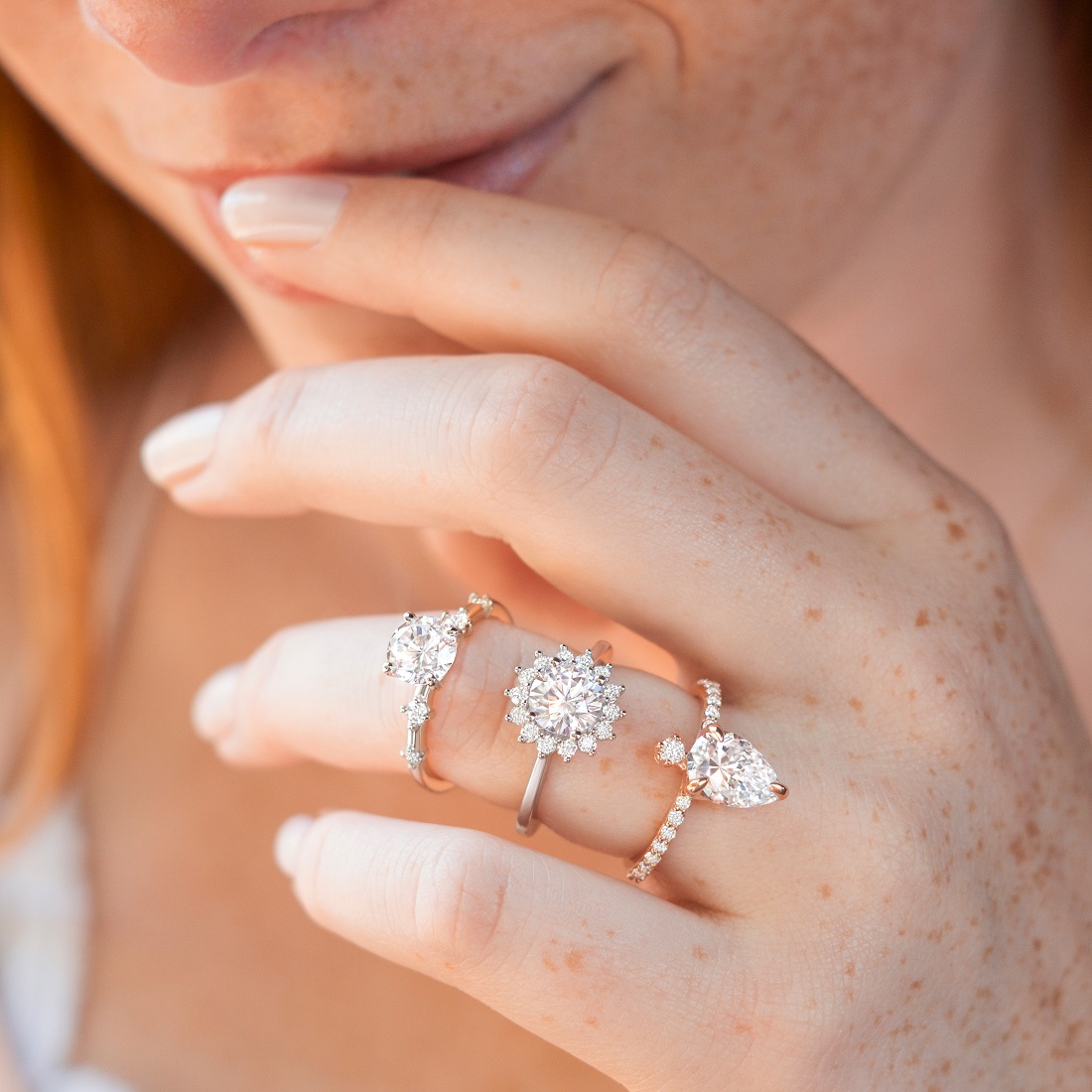 Our new exclusive design collection is speaking your love language.
Like a love note, the P.S. Collection is inspired by little details that mean the most. From lustrous metal detailing to shimmering diamond clusters, our exclusive P.S. Collection offers uniquely beautiful embellishments that celebrate the ways love makes us want to go the extra mile.
According to Omar Portigliatti of Brilliant Earth's design team, "This collection is inspired by the romance and delicate details of a love note. Thoughtful attention and little expressions of love are brought to life in these designs to remind us of the special bonds we share."
Read on to learn more about these timeless designs with unexpected details to set your heart aflutter.
Alma Diamond Ring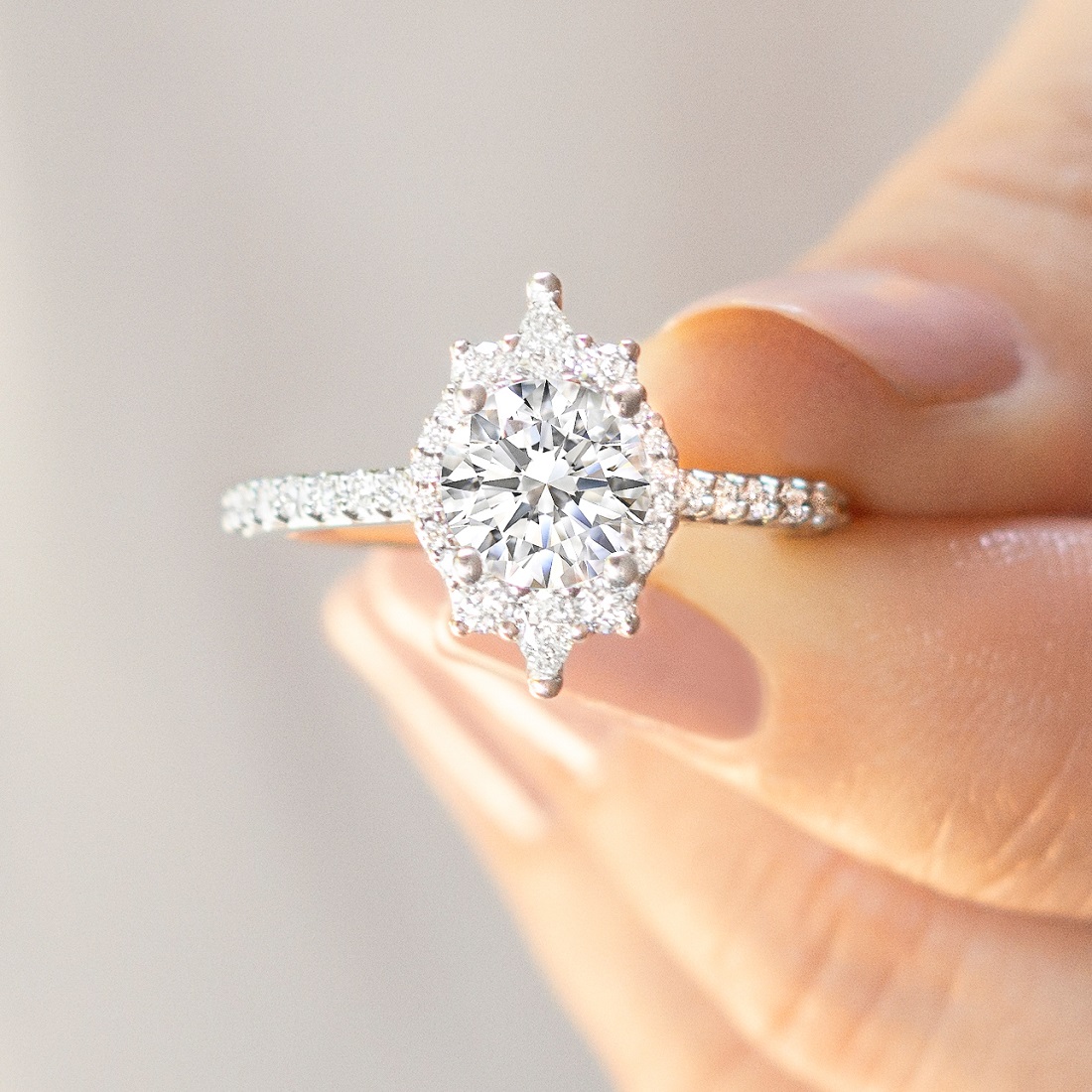 A distinct halo of pear-shaped and round diamond accents surrounds a stunning center gem while a shimmering diamond band completes this remarkable design.
Poetica Diamond Ring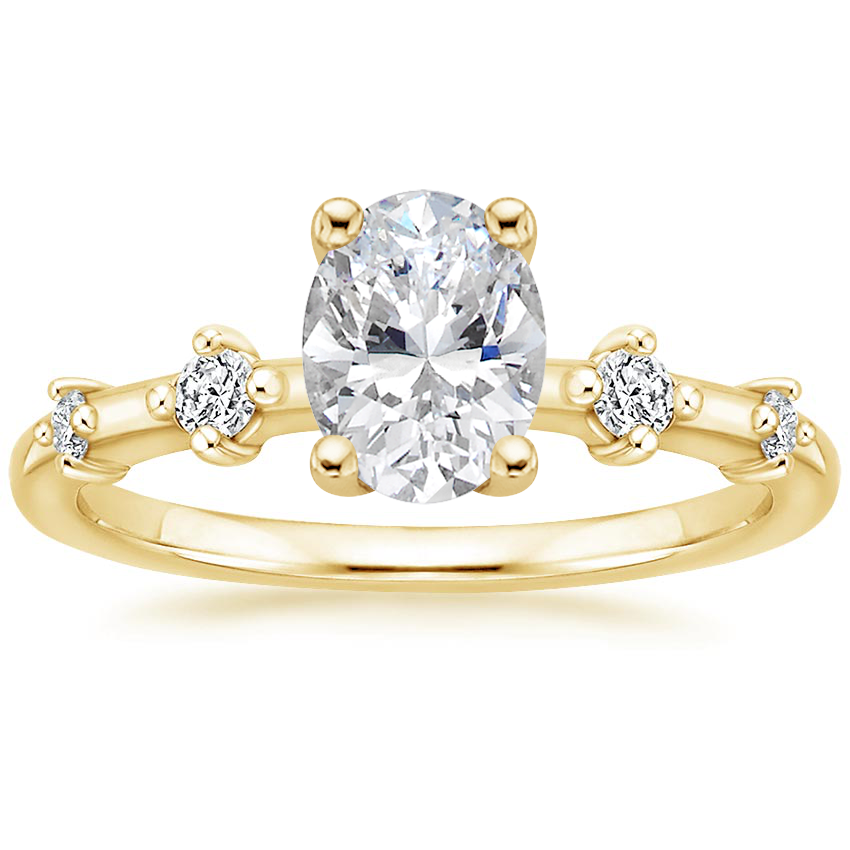 This exquisite ring dazzles with compass-set diamond accents along a precious metal band. The center gem rests in an open gallery to complete this light and lustrous look.
Sol Morganite and Diamond Earrings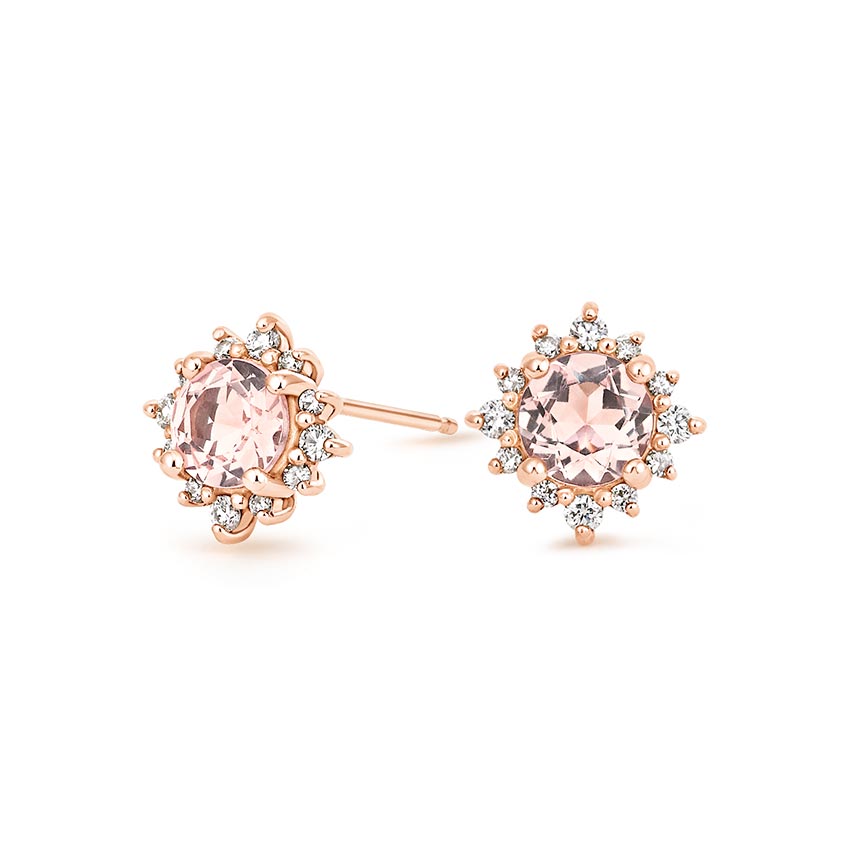 An array of glittering diamonds set in three-prong settings surround a lustrous morganite in these eye-catching earrings.
Melina Diamond Ring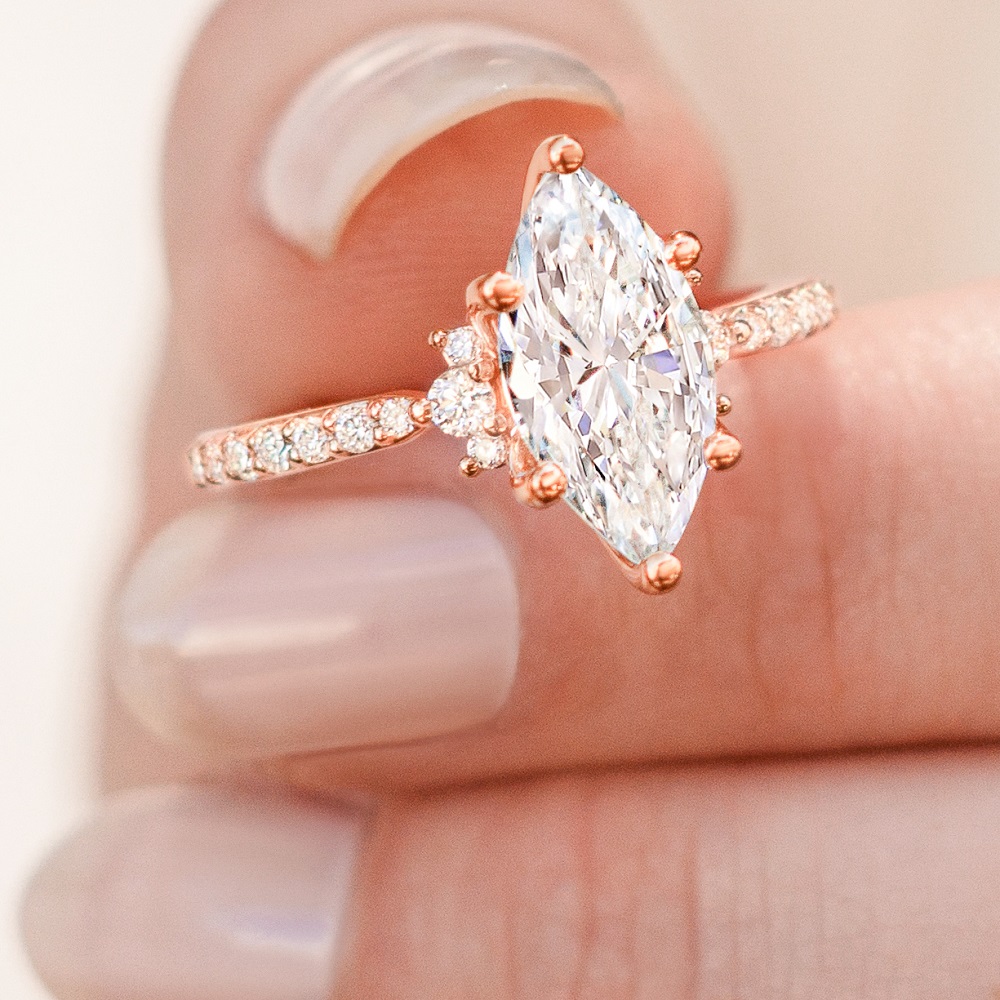 A dazzling trio of diamonds rests on each shoulder of this magnificent ring. The delicate diamond band tapers towards the center gem for a striking look.
Amante Diamond Ring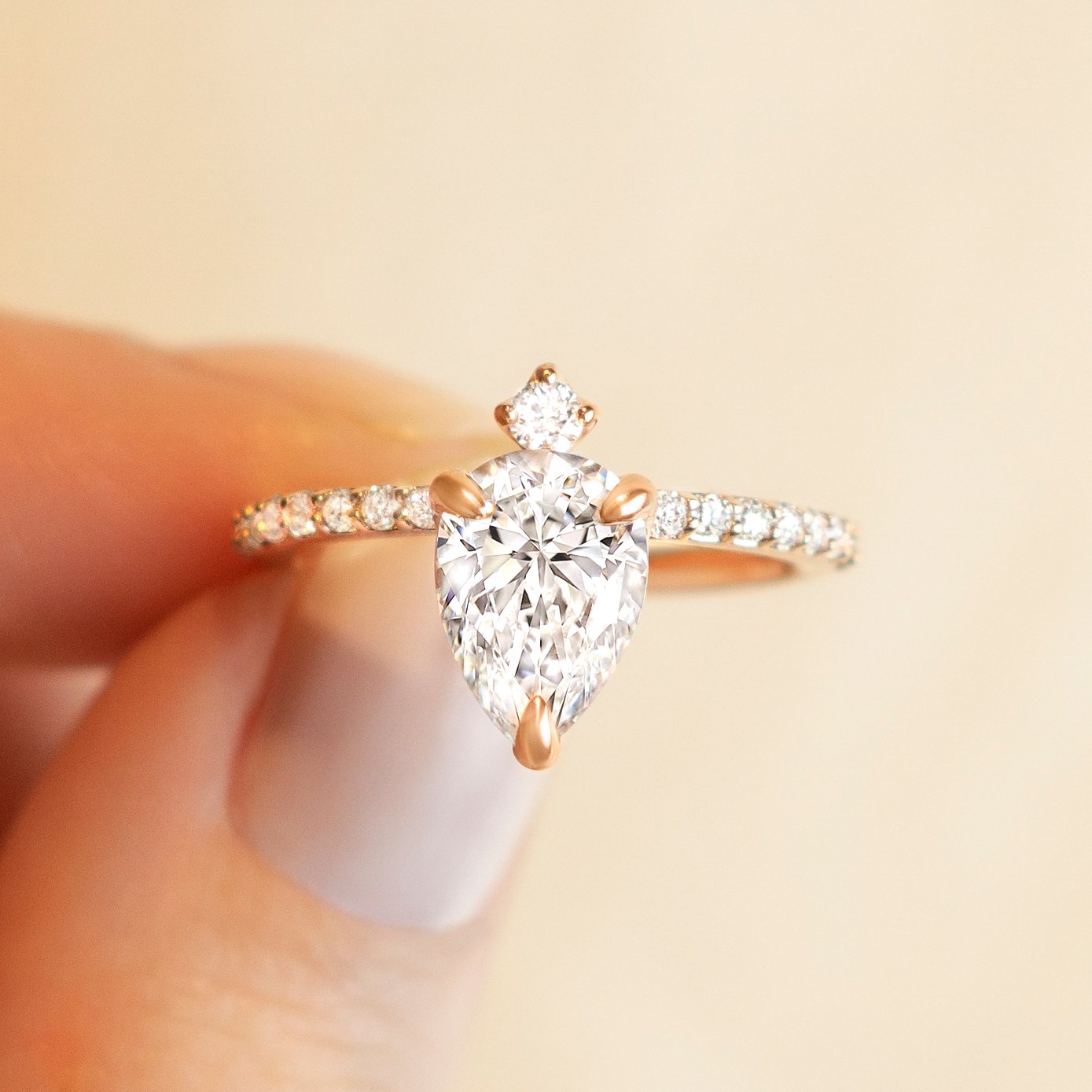 This stunning, modern ring cradles a glistening compass-set center gemstone as a round brilliant diamond adorns the top. Diamond accents flow half of the way down the band, encompassing the finger in a ray of light.
Trio Diamond Pendant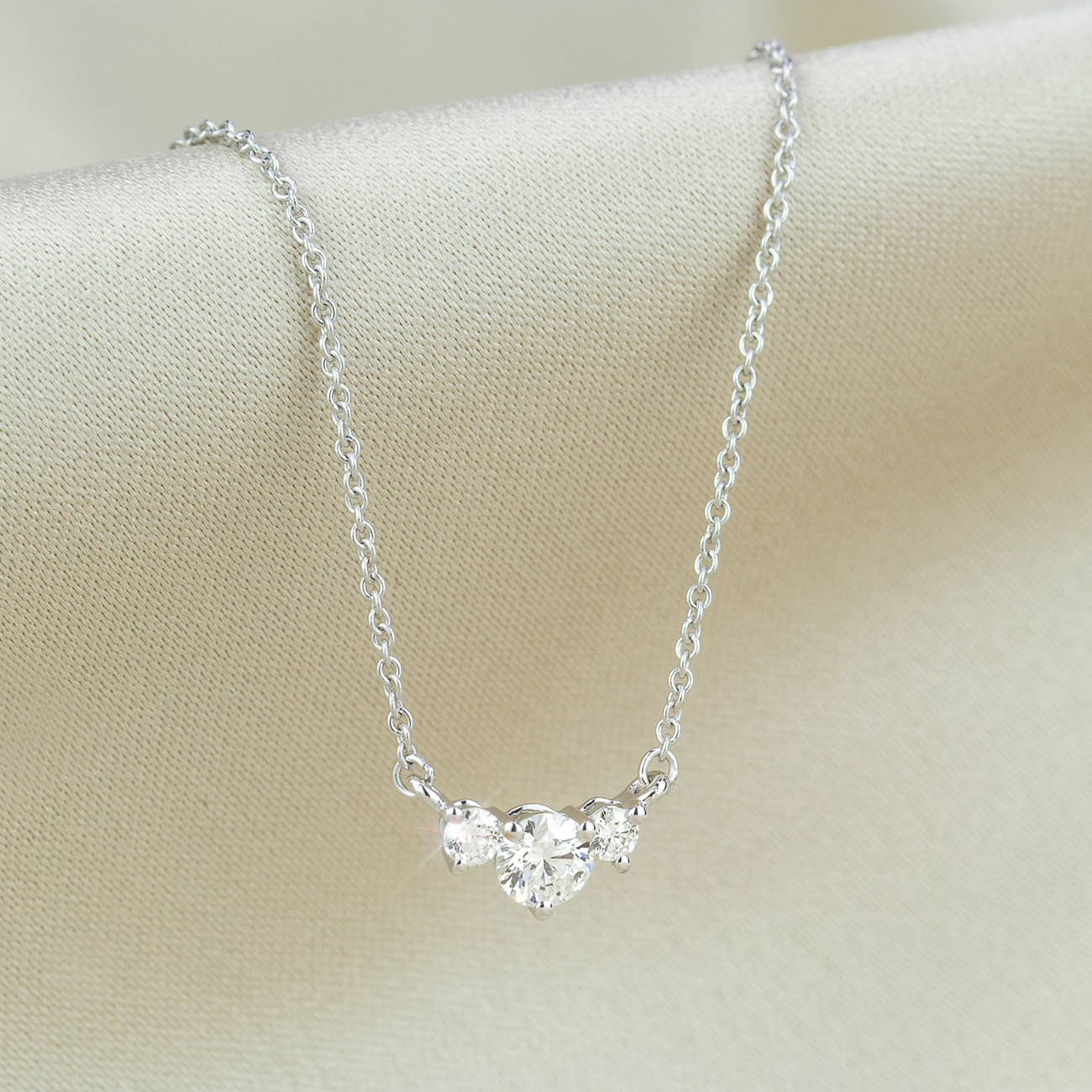 This petite and elegant pendant features a trio of shimmering round brilliant diamonds prong set for a chic and dazzling look.
Caris Diamond Ring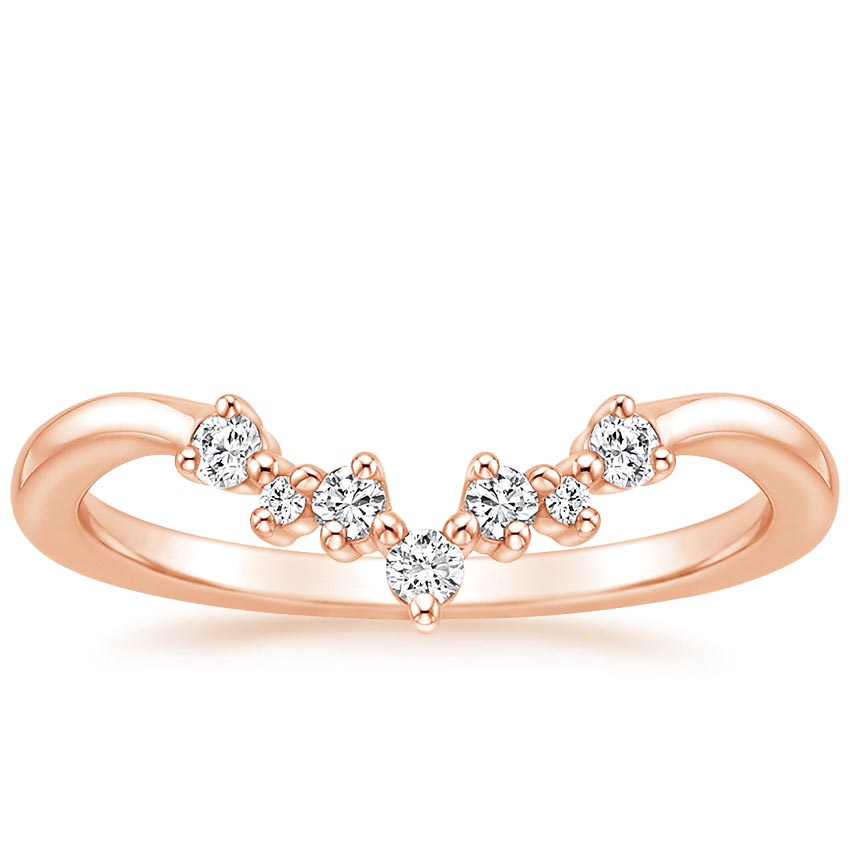 A stream of glistening offset diamonds meet at a point in this captivating ring, perfectly styled to encircle an engagement ring in an aura of light.
Mia Diamond Ring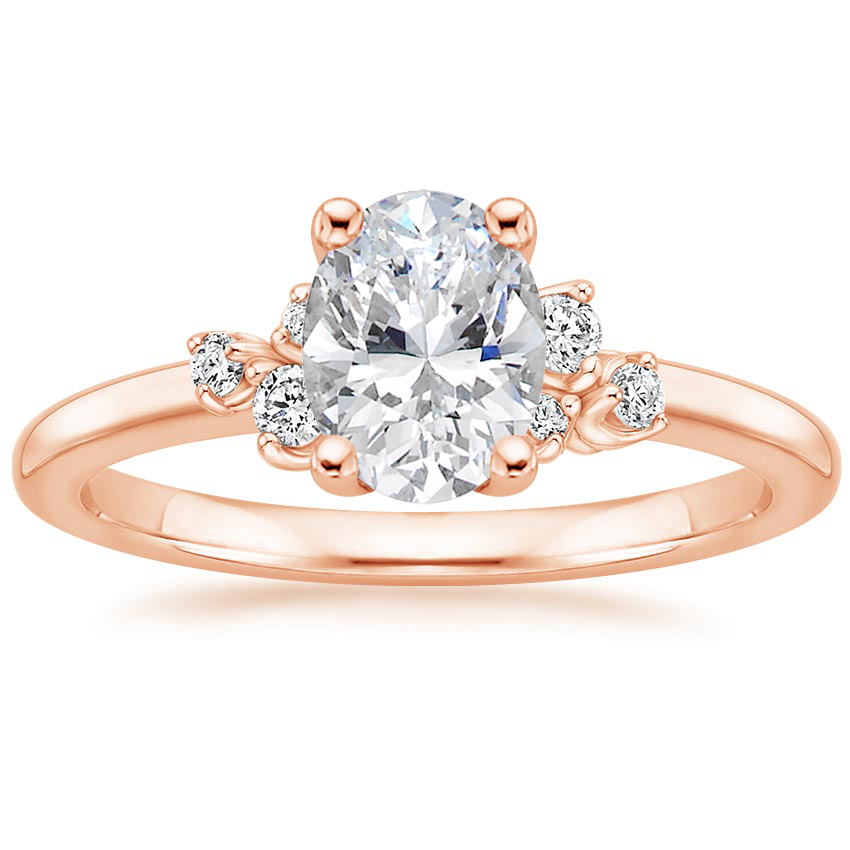 A dazzling cluster of three brilliant diamonds set it beautifully sculpted baskets frames the center gem in this chic engagement ring. This stylish ring is completed with an open gallery that allows light to reach the gem at multiple angles for maximum sparkle.
Haven Diamond Ring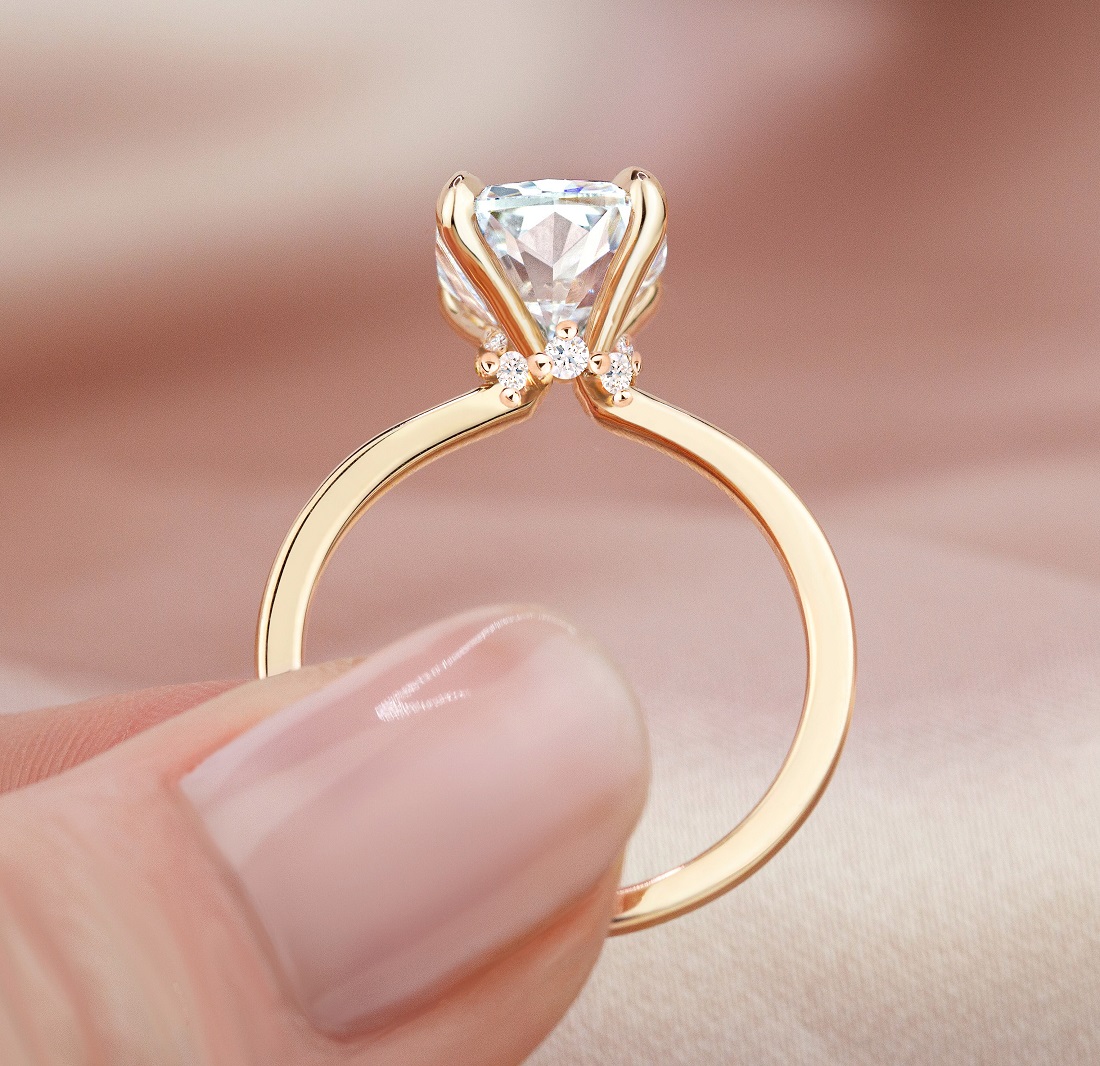 This elegant engagement ring features a glittering hidden halo of staggered diamonds that wraps around the center gem while a petite band complements the gallery for a chic look.
Sunburst Diamond Ring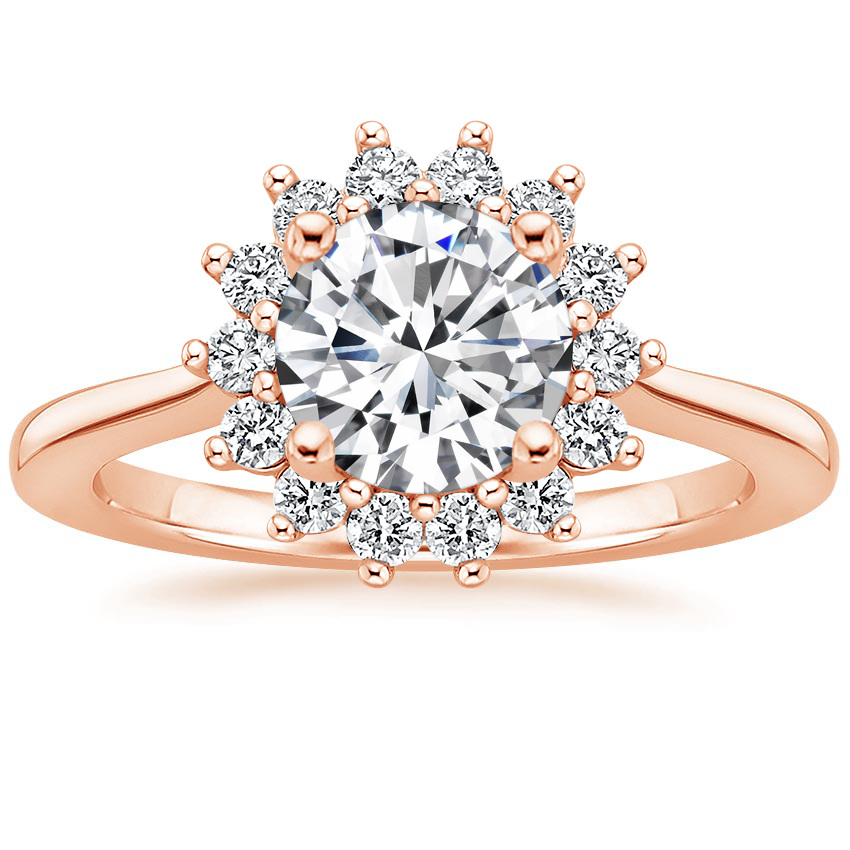 An array of glittering diamonds set in three-prong settings surround the center gem in this magnificent ring. A delicate tapering band completes this stunning look.
Arabella Diamond Ring
Layers of glittering diamonds form a luminous halo that wraps the center gem in an aura of light. A shimmering diamond band completes this enchanting design.
Final Thoughts
Which of these exclusive new styles is your favorite? Let us know in the comments below or on our Instagram, Facebook, Twitter.