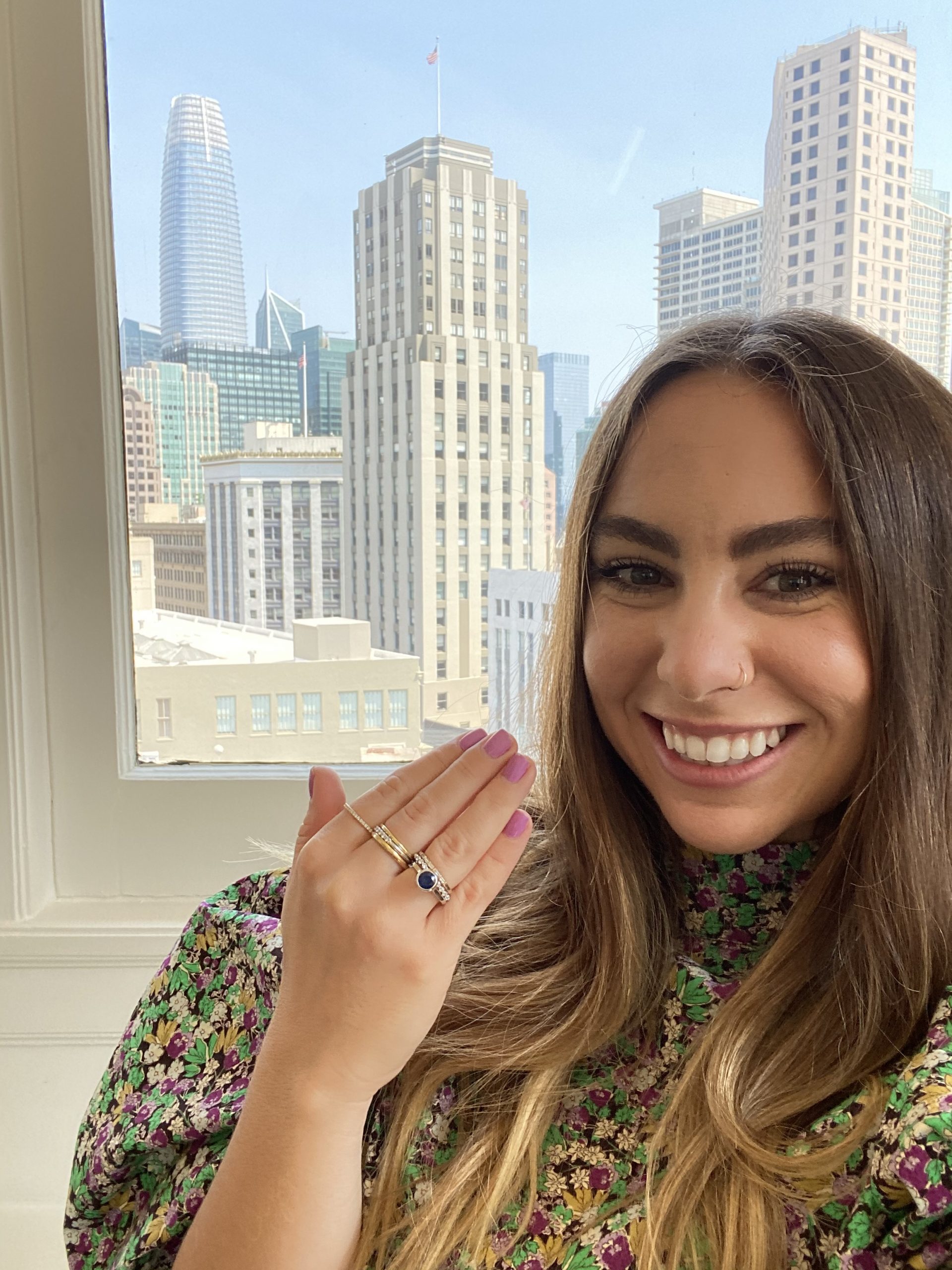 When it comes to choosing jewelry that you plan to wear for a lifetime like engagement rings, wedding rings, and anniversary rings, it's important to be informed about the best options for your personal style.
To help answer some of the most common questions we receive from customers on how to choose and style their jewelry, we reached out to Brilliant Earth style expert Kelly Shapiro. Kelly helps couples every day with diamond and gemstone education and style tips. Read on for her valuable insights below!
Question 1: How can I mix metals and make it look good?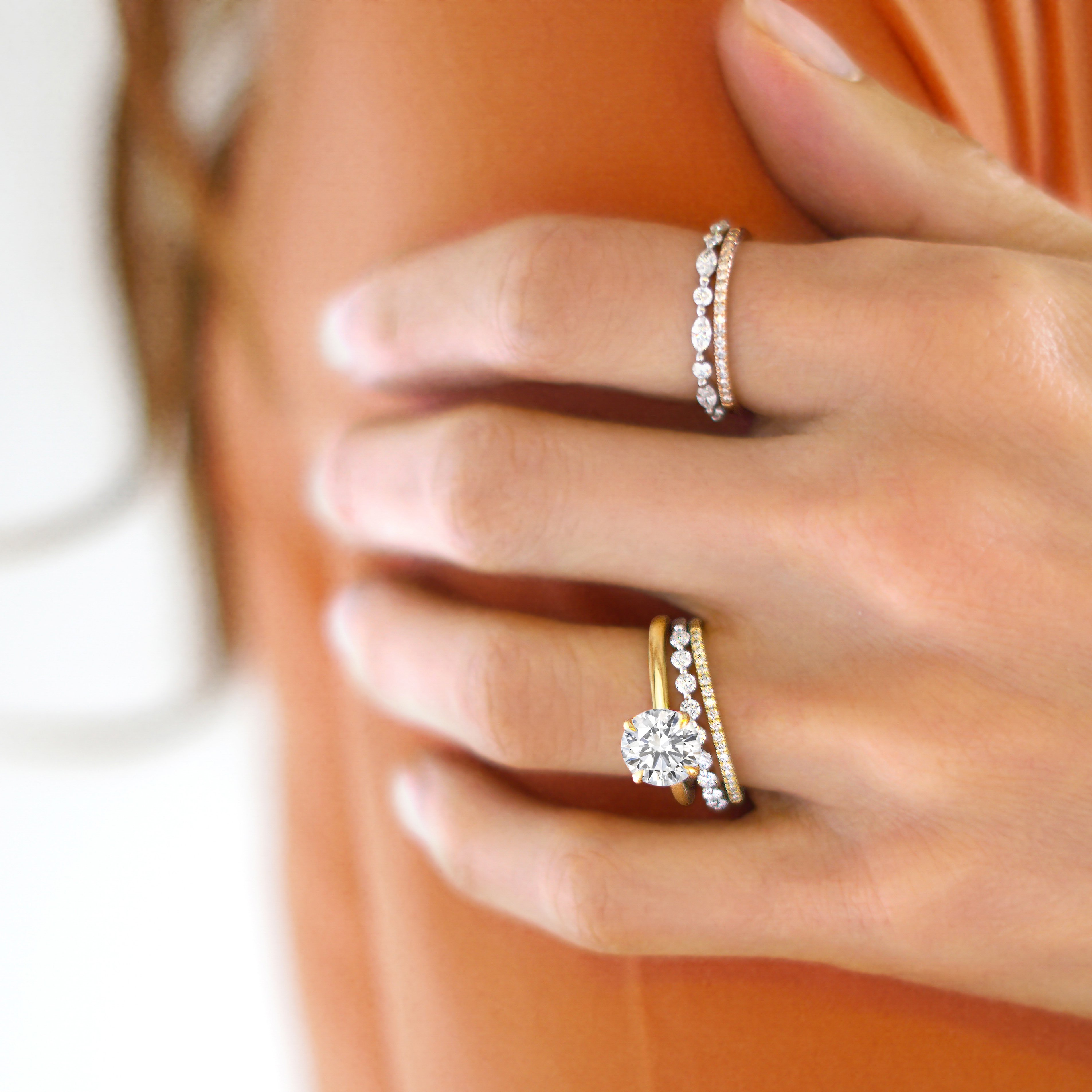 My favorite way to mix metals is by optimizing on each metal's own unique beauty. Warm metals like yellow and rose gold make such a statement on their own, so I tend to choose gold for my simpler rings. For example, our Petite Comfort Fit Ring or the Elodie Ring in gold will add a warm glow and are simple enough to combine with virtually any other style. I'll pair those simple gold bands with more luxe white gold diamond bands. From afar, the cool white gold metal visually blends with the diamonds to create a seamlessly shimmering diamond look.
Question 2: What should I do to create the perfect ring stack?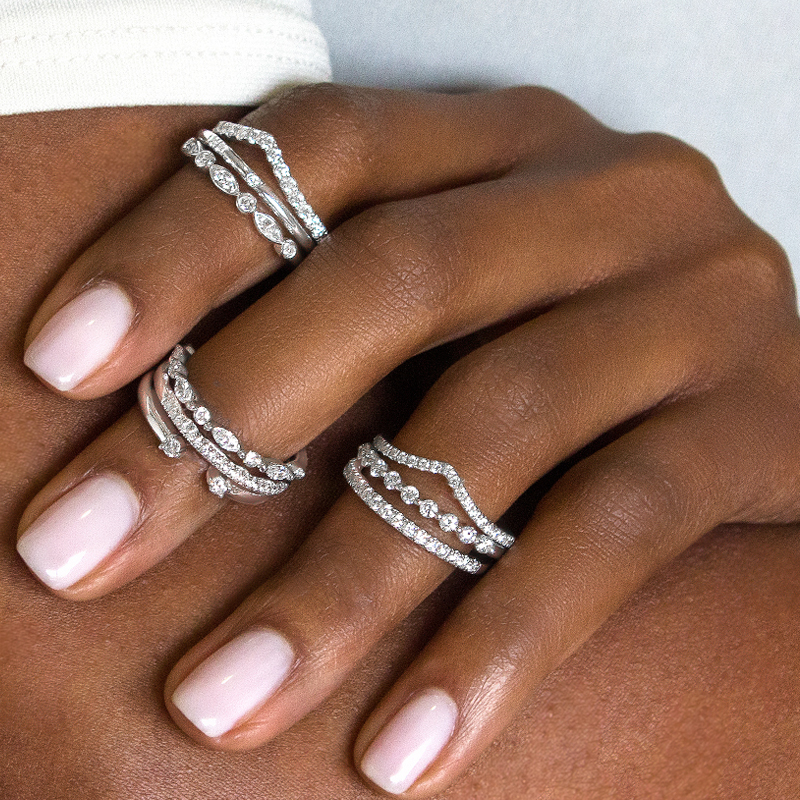 The perfect ring stack is all about picking styles that complement each other but still have some form of contrast. One easy trick is to pair one diamond band and one plain metal band. This is what you'll see a lot of English royalty rocking on the day to day. If you want to pair two similar ring styles, just vary the band width to create that subtle contrast. Stack a delicate 1.5mm band next to something closer to 2.5mm and you get a very effortlessly glam look. I also love mixing it up with different shapes! You could do something a little unique, like our Versailles Diamond Ring with marquise and round diamonds, and then add a classic pavé diamond band like our Sienna Eternity Diamond Ring. You can watch a full tutorial I did on creating the perfect ring stack on the Brilliant Earth YouTube channel!
Question 3: How do I pick the best style of ring to flatter my hand type?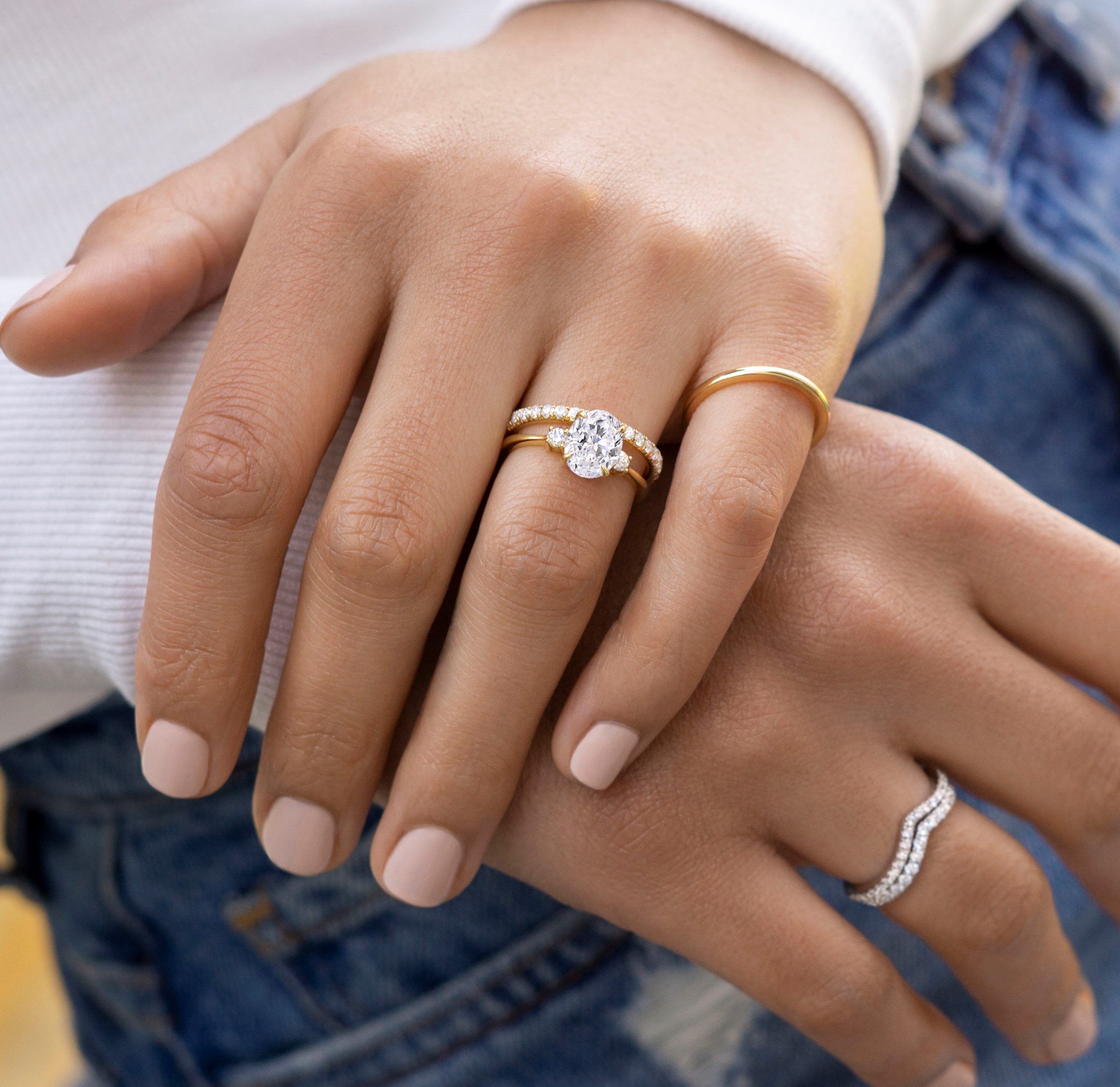 I love this question because I personally have really short fingers! I find that a daintier band will make my fingers look longer. A lot of my colleagues with longer fingers like to stack bands to get more coverage on their hand. The center diamond or gemstone shape can be just as important as the band when it comes to flattering your specific hand type. I love a good elongated shape, like an emerald or oval, because they lengthen the fingers and appear to take up more real estate on your hand. It's all about proportions really!
Question 4: How can I find the best wedding ring to match my engagement ring?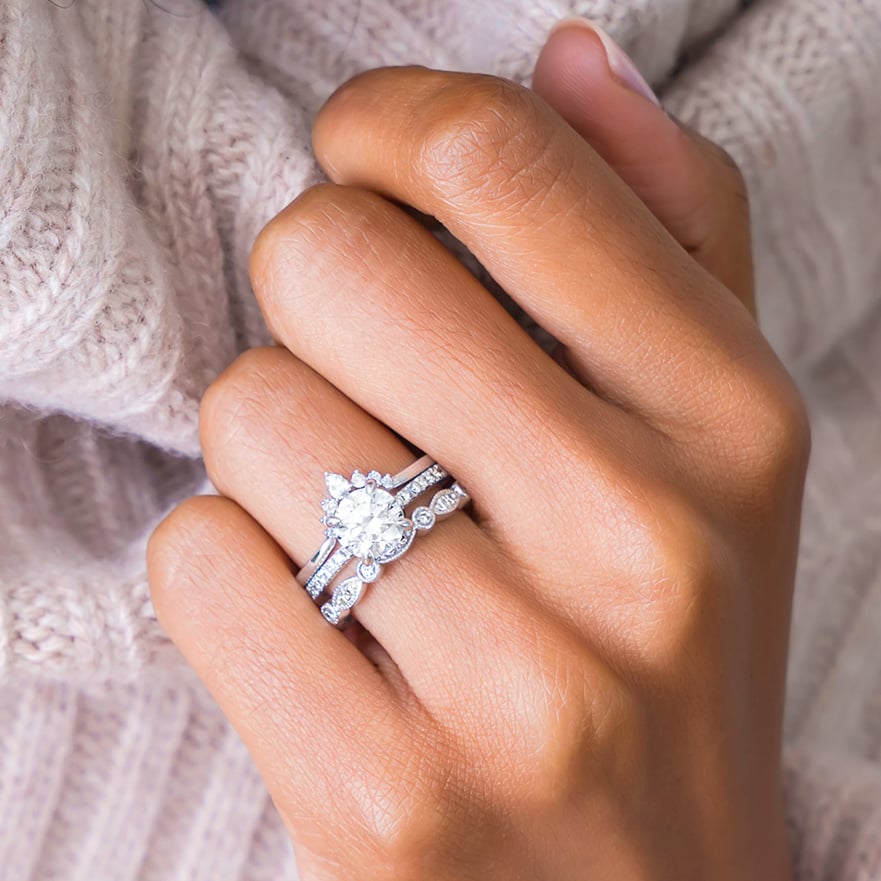 Use your wedding band to compliment your engagement ring and your personal style! I really like a super clean and simple engagement ring, but I think pairing a wedding band with a little bit more flair like the Nouveau Diamond Ring or Winslet Diamond Ring really compliments the side of me that's fun and funky. I also like the flexibility of having a wedding band that stands well with the engagement ring but can shine bright on its own. Using our Virtual Try-On tool on our website, you can test what different wedding bands look like stacked with your engagement ring.
Question 5: What are your favorite Brilliant Earth rings or jewelry pieces?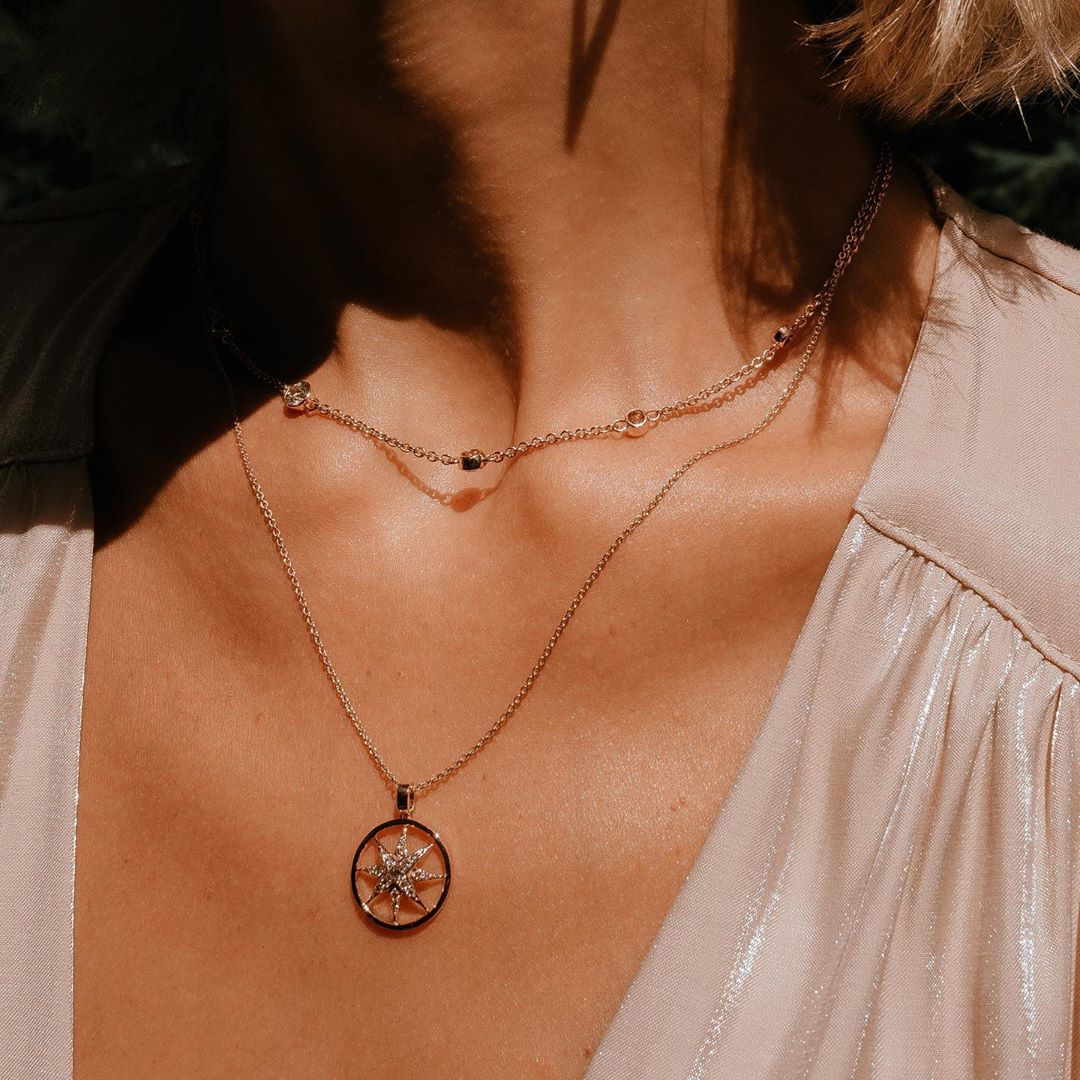 My current favorite Brilliant Earth rings are the Esprit, Polaris and the Luna! I love that they are all unique twists on classic styles. I am also currently obsessed with our Diamonds that Care collection that benefits Feeding America's COVID-19 Response Fund. The rose gold plus the champagne diamonds are a match made in heaven.
Final Thoughts
What are some other questions you would like our jewelry specialists to answer? Let us know in the comments below or on our Facebook, Twitter, or Instagram! You can also reach out to our jewelry specialists like Kelly with your questions directly by connecting with us at at 1.800.691.0952, [email protected], through the live chat on our site, or by scheduling a virtual appointment.