The tradition that a bride wear "something old, something new, something borrowed, something blue" is thought to date to Victorian England. The blue item in this rhyme is meant to represent love and fidelity, two virtues which have long been associated with the color.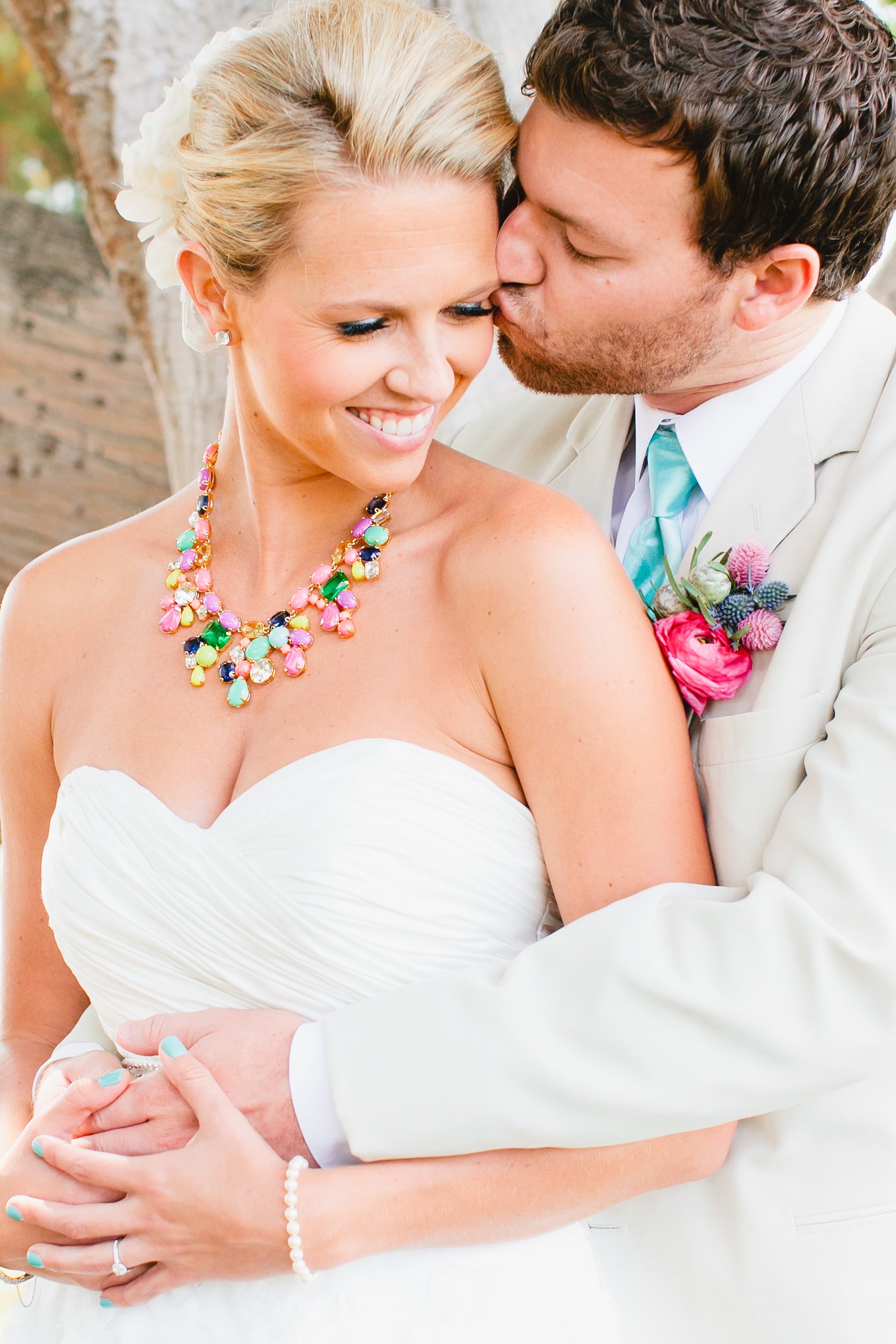 Choosing a little something blue to wear to your wedding may seem trivial in comparison to the many big wedding day decisions you face. But don't let this be an afterthought—have fun selecting a romantic or whimsical touch of blue that reflects your style sensibility.  Here are 10 ideas to help you get inspired:
1. Blue shoes
Whether you choose pale sky blue or bright cobalt, blue shoes are a unique and stylish choice. We've even seen a photo of a country-loving bride wearing pale blue cowboy boots with her white gown.
2. Flowers
Working blue into your bouquet is an easy and gorgeous option. Hydrangea, delphinium, cornflower, belladonna lilies, muscari, hyacinth, ageratum and pincushion are all flowers that can be found in beautiful shades of blue.
3. A mani or pedi
The creative nail color trend isn't going anywhere, and there is an entire palette of blue polishes to choose from, ranging from palest robin's egg to deep indigo.
4. A blue right-hand ring 
If your engagement ring doesn't feature sapphires (and even if it does), you can wear a ring on your right hand featuring a sapphire, aquamarine, blue topaz, turquoise cabochon or other blue stone.  Consider a vintage cocktail ring featuring touches of blue, like the Art Nouveau-era Aradia ring (Bonus: It could double as your "something old"), or a stunning aquamarine ring.
5. Undies
Would wearing blue too prominently mess up your carefully chosen color scheme? Then don blue undergarments that only you and your soon-to-be spouse will see.
6. Sapphire jewelry
Earrings or a pendant featuring deep blue sapphires are a gorgeous way to heed the "something blue" tradition, and unlike some of your other wedding day attire, we guarantee you will wear these pieces again (many times!).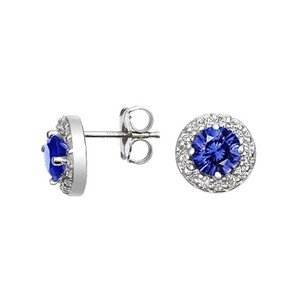 7. A shawl or handbag
It's not a law that you have to wear blue down the aisle, so you could incorporate it into accessories you wear to and from your wedding.
8. A brooch
Brides incorporating vintage brooches into their bouquets is a recent wedding trend we love. If you or family member owns a beautiful blue brooch, see if your florist can work it into your bouquet design.
9. A hair ornament
Many brides are eschewing veils in favor of retro headbands or hip fascinators, and adding blue to one of these accessories, as a feather, a jewel or a bit of lace, would be a lovely way to work this symbolic color into your look.
10. A sentimental something blue
Your little blue something can be a tiny item with personal meaning, tucked into your bouquet—think a snippet of your fiance's blue baby blanket or a dyed blue bit of silk from you mother's wedding dress.
Final Thoughts
What's your idea of the perfect something blue? Let us know on Facebook or Twitter, or in the comments section!