We're celebrating a special occasion this week. Ten years have passed since our co-founders, Beth and Eric, teamed up to launch Brilliant Earth. Our mission, from the beginning, has been an ambitious one: to cultivate a more ethical, transparent, and compassionate jewelry industry.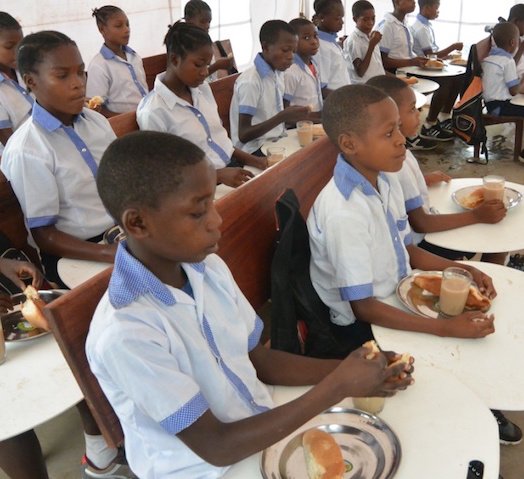 The jewelry trade has progress to make before it becomes truly responsible. But our anniversary gives us a chance to look back and reflect on the impact we've had in our first decade. Here are 10 accomplishments that we're proud of:
1. We made ethically sourced diamonds accessible.
Before Brilliant Earth, it was very difficult for consumers to find diamonds that could be traced to identifiable, responsible sources. Jewelers could not answer questions about where their diamonds came from. One of Brilliant Earth's essential goals has been to help solve this problem. By offering responsible diamonds online with known origins, we've made it easier for consumers to find diamonds from ethical sources. And we've shown that offering traceable diamonds is possible.
2. We gave back to mining communities.
For the past 10 years, we have donated 5 percent of profits to communities that have been harmed by the jewelry trade. Our donations have helped address the abuses of the past while investing in the future of these communities. We have focused on four areas: improving livelihoods, preventing abuses, protecting the environment, and empowering communities. Through our donations, we've been able to reach communities in Sierra Leone, the Democratic Republic of Congo, Zimbabwe, Angola, Madagascar, Brazil, and other countries. One of our priorities is help get children out of the diamond mines and into schools. We were honored when an elementary school we've funded was featured in a recent issue of Time Magazine.
3. We told the truth about the Kimberley Process.
Since the launch of the Kimberley Process (KP) certification scheme in 2003, there has been a false impression that the KP's standards mean that most diamonds are responsibly mined. What the industry doesn't say is that KP certification does not confirm that a diamond doesn't have a violent history or that it isn't tainted by child labor, environmental devastation, or other abuses. Among jewelry retailers, Brilliant Earth has been one of the most outspoken critics of the KP. We believe that the pressure we've applied has helped create momentum for new approaches on transparency and responsible sourcing.
4. We expanded the conversation beyond diamond mining.
Although many consumers know about blood diamonds, it's less well known that mining for other precious gems and metals, especially gold, often ravages communities and ecosystems. Brilliant Earth offers eco-friendly designs crafted from recycled gold and platinum as well as responsible colored gems. By offering vintage jewelry and lab created diamonds, we've also made consumers aware of the alternatives to newly mined gems.
5. We helped miners earn a fair wage.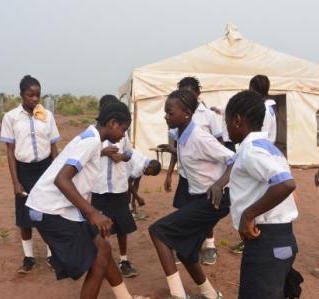 Around the world, millions of diamond and gold miners live in poverty, often earning no more than a dollar or two a day. Brilliant Earth has been at the forefront of efforts to help all miners earn a livable wage. In 2013, we became one of the first jewelers in the U.S. to offer a collection of Fairmined gold jewelry from socially and environmentally responsible mining cooperatives in Peru. Through our donations, we've also become a key financial supporter of the Diamond Development Initiative (DDI). The organization is working to change the lives of diamond diggers by creating responsible sources of "development diamonds." The goal is to launch a certification system for diamonds based on the fair trade model.
6. We stood with dissidents and spoke out against injustice.
We're proud to have supported Farai Maguwu and Rafel Marques, two of the leading dissidents in Zimbabwe and Angola, respectively. Both men have shown heroism in the fight against blood diamonds. Each has served jail time for publicizing research on violence and corruption related to diamond mining. Brilliant Earth supported Farai by funding his NGO, and we were one of three jewelers to sign a letter to the Angolan government in support of Rafael. We've regularly spoken out on other issues too. For example, after the Zimbabwean army seized valuable diamond fields in in 2009, massacring 200 people, we started a petition to protest how the KP was acting as a cover for the sale of blood diamonds.
7. We became a leading information source on mining issues.
Our web site is full of information about the social and environmental problems linked to mining for precious metals and gems. The information on our site has educated the public about the injustices that still plague mining and the sources of gems and metals that are and aren't responsible. Our site has become a particularly key source of information on gold mining and conflict diamond issues. By distilling the issues, we've managed to shape the global debate on mining.
8. We encouraged a traceable gem supply.
At Brilliant Earth, we believe that increased transparency and traceability is key to encouraging responsible mining. Regrettably, only a small percentage of diamonds is traceable to a country or a mine. One of our greatest innovations has therefore been to show origin information for the gemstones we offer, helping build the expectation among consumers that all gems should be traceable. Our commitment to offering gems with traceable origins has also encouraged many of our wholesale suppliers to create new systems to track the origin of the gems they offer.
9. We showed that ethical jewelry has mainstream appeal.
One of Brilliant Earth's goals has been to demonstrate that many consumers are seeking out responsible jewelry. Our success in offering high quality jewelry that consumers can feel good about wearing has demonstrated that consumers truly care where their jewelry comes from. This consumer demand is helping to promote change by showing the jewelry industry that responsible practices matter.
10. We began a movement for change.
As we've created a company dedicated to cultivating a more responsible jewelry industry, we've helped build a growing community of people who are passionate about responsible jewelry and eager to see change. Together, our customers, team members, and supporters are sending a powerful message to the industry that they care about responsible mining. Together, we are making a difference.
Final Thoughts
There's so much more to be done, but we believe that in our first 10 years we've laid a foundation for continued progress. In our next decade, we're eager to build on the partnerships we've formed and work more closely with the community we've been building. We know that by drawing on the values of our customers and increasing transparency in the supply chain, we can transform the way jewelry is sourced.