The Los Angeles Showroom
As highlighted in the Los Angeles Times, Brilliant Earth's Los Angeles showroom provides an elegant and tranquil setting to explore our collection of engagement rings, wedding rings, and fine jewelry in the heart of the bustling Robertson Boulevard shopping district. Visits are by appointment only, and consist of a personalized session with a jewelry specialist. During your appointment you will have the opportunity to learn about diamonds and the "four Cs" so that you can discover the ideal diamond for your unique preferences. Our jewelry specialists are also happy to offer expertise about our colored gemstones, one-of-a-kind vintage rings, or our simple custom design process.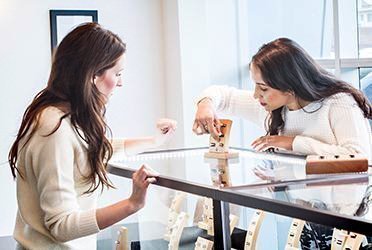 Our Goal Is To Help You Find The Perfect Piece Of Ethical Origin Jewelry In A Fun, Relaxing Environment.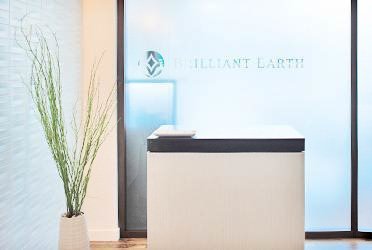 The ultimate goal of our Los Angeles showroom is to help you find the perfect piece of ethical origin jewelry in a fun, relaxing environment. Your visit to our jewelry store will be tailored to your specific jewelry interests, so it's exceptionally helpful for our jewelers know a bit about your gem or diamond preferences and shopping goals beforehand. If you are interested in vintage jewelry, you may also request to view selections from our collection of antique rings.