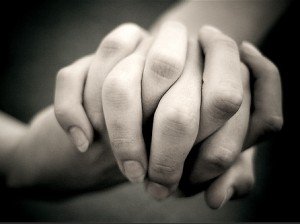 We're so fortunate at Brilliant Earth to work with customers who are going through one of the happiest stages of their lives.  Every day we meet couples who are deeply in love. We get to chat with them, understand their needs, and provide them with the pieces of jewelry that will symbolize the rest of their lives together.  Then we have the pleasure of hearing about the moments when our jewelry makes its debut – moments that our customers will always remember.
This is the reason why we support marriage equality. We know the joy that our customers experience when they decide to dedicate their lives to one another. We don't think that anybody should be deprived of this joy due to restrictive marriage laws. When President Obama recently announced his support for same sex marriage, we were thrilled. His support could hasten the day when all people in the United States, regardless of sexual orientation, are able to marry the person they love.
As the leading provider of ethical origin jewelry, we're especially glad about Obama's announcement. Our commitment to using only ethical gemstones and eco-friendly precious metals is rooted in a belief that people and the environment should be treated with respect. At Brilliant Earth, our focus is on building a more ethical jewelry industry. But when the people we serve are themselves not treated respectfully, that's an issue that also directly concerns us.
Our support for marriage equality isn't new. We've always been proud to offer a range of terrific wedding and engagement ring options to our gay and lesbian customers. (This page provides some good suggestions, including custom designed rings and rings that match or have common elements.) As we continue to advocate for people in diamond and gold mining communities around the world, we'll also look for ways to support our customers – as well as our friends, family members, and fellow employees – who seek only the right to marry.