Summer may be the season for sweet but fleeting flings, and spring is associated with those flirty birds and bees, but the season for making lifelong commitments is winter. At least that's what we've found at Brilliant Earth—sales of our engagement rings always spike before the winter holidays. But while winter may be the most common season to get engaged, that doesn't mean it's the best season for you to propose. You should time your proposal according to what dates and moments are meaningful to the two of you as a couple. If you're pondering proposing in the coming year, take a second to think about what each season has to offer:

Winter Commitments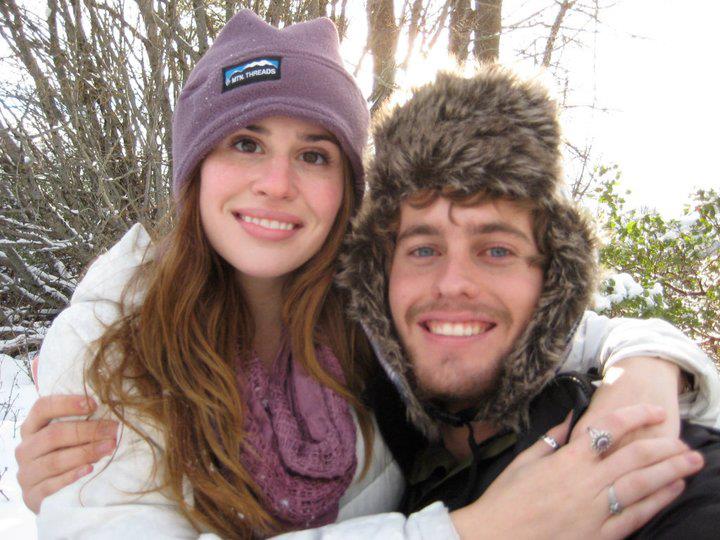 Winter probably owes its popularity for proposals to the fact that there are so many meaningful holidays at this time of year. Proposing at the beginning of winter allows you to celebrate your engagement surrounded by family at holiday gatherings. And since we tend to talk about the future as one year draws to a close and another one dawns, those talks will be even more exciting when a wedding lies ahead. Unsurprisingly, Valentine's Day is another popular time to pop the question, sealing winter's status as the top season for proposals. Holidays aside, winter proposals have a practical advantage:  Getting engaged then allows enough time to plan a summer wedding.

Great places for winter proposals: Huddled in front of a roaring fire, at the top of a ski slope, or anywhere on February 13th (she'll be surprised by your pre-Valentine's Day timing).

Spring Promises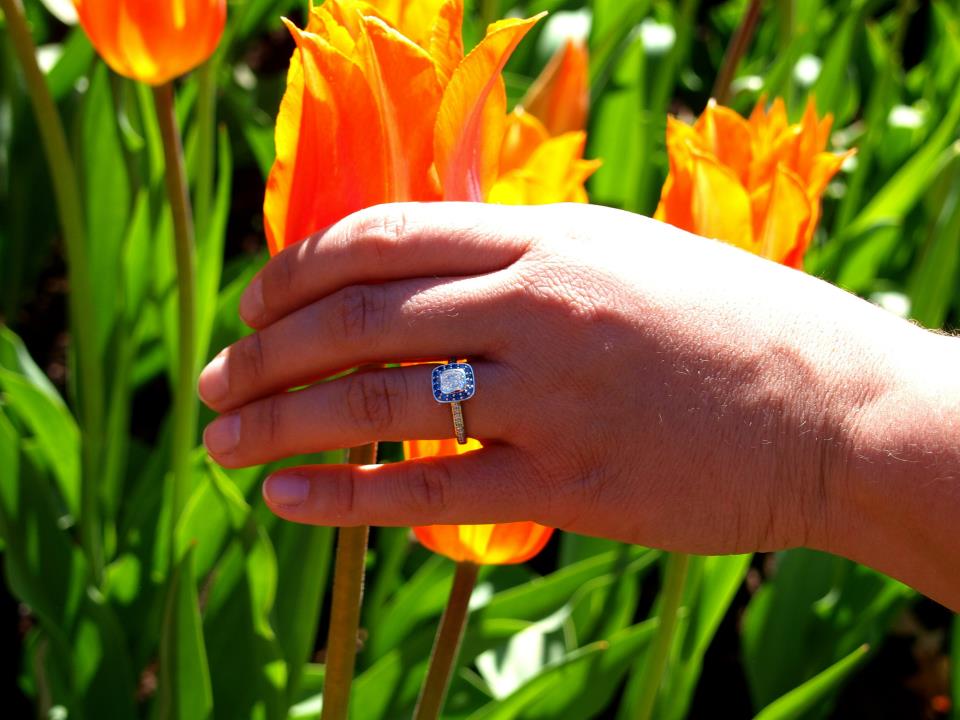 The blooming flowers that burst from the ground and blanket tree limbs in the spring provide a beautiful backdrop for a proposal, with inescapable symbolism—all that new life reflects the new life you'll be beginning as a married couple! If spring showers fall on your planned engagement day, don't let the rain foil your plans. Proposing while holding an umbrella over your partner's head will catch her by surprise, and is a fitting representation of how you'll stay close and shelter each other through thick and thin.

Great places for spring proposals: Surrounded by blossoming cherry trees or blooming daffodils, or while celebrating Saint Patrick's Day or Cinco de Mayo (you'll always remember the date of your engagement).

Summer Romance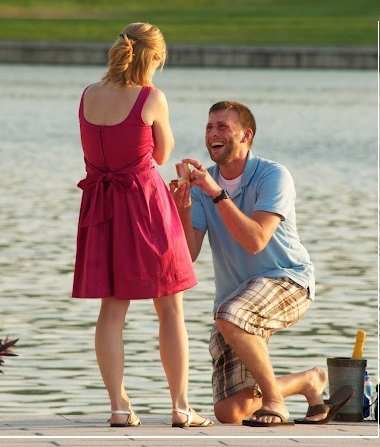 After winter, summer holds second place in the rankings of most common seasons to propose. Summer travel gives people the opportunity to get engaged in a special or exotic locale, and couples whose relationships grew out of summer romances of years past may choose to get engaged on the anniversary of when they began dating.

Great places for summer proposals: Sitting on a blanket at a favorite beach, under the stars on a warm summer night, or right before July 4th fireworks fill the sky—you can pretend they're just for you!

Fall in Love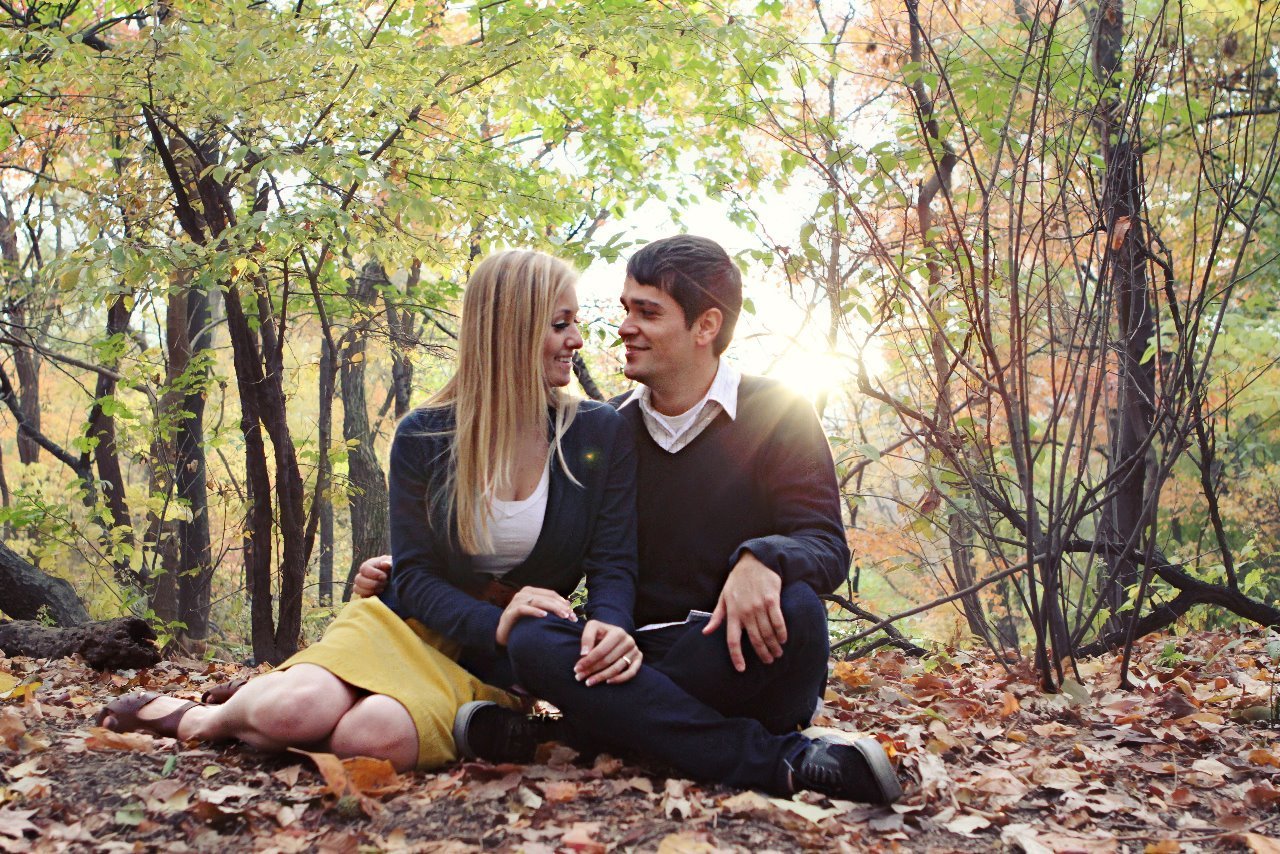 There's a chill in the air, trees are shedding their leaves, everybody's bundled up in sweaters and scarves . . . autumn offers a unique brand of romance that could be perfect for your proposal. Sure, it lacks the dazzle of winter holidays or the sunny perfection of summer, but it makes up for that in originality –if you propose in the fall you're more likely to be the only couple in your Facebook feed announcing your engagement.

Great places for autumn proposals: On a long walk or drive through fall foliage or after your favorite football team wins (if you're both fans).

Final Thoughts

What season do you think is most perfect for a proposal?  If you're already engaged or married, when did you get engaged?  Let us know on Facebook, Twitter or in the comments section!