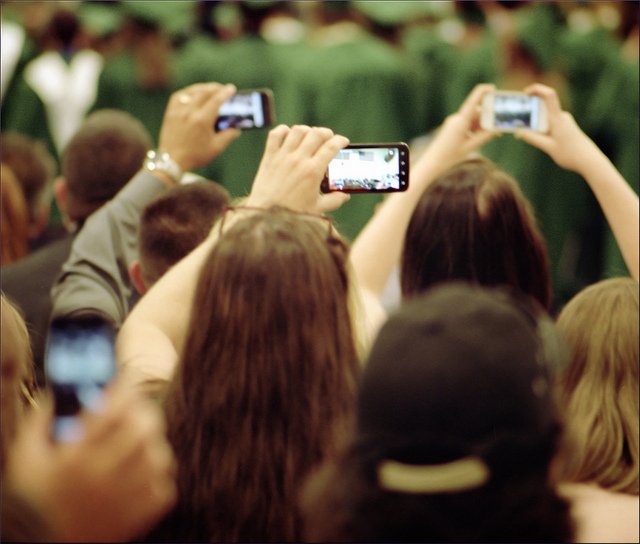 Technology has rocked the world, making it nearly unrecognizable from what it was even fifty years ago. We live in a time of exponential growth and discovery, but one thing has remained the same: love. We still meet our soul mates—be it in a walk through the park or on a dating website—and we still crave the same promises of forever. As couples become engaged and plan for the day where they will bind themselves to one another, they will have to decide what part they want technology to play in their nuptials. Some couples live and breathe technology and can't imagine not including it on their big day, but others crave a simple, "unplugged" wedding day.

Before making a final decision one way or another, explore the pros and cons of mixing weddings with technology and social media—you might be amazed at how technology can help you plan and execute your wedding!

Wedding Apps and Websites

Many couples choose to use wedding apps to help plan their big day. Wedding apps can provide timelines, local vendor reviews, budget planning tools, and registry aggregation. Websites like Pinterest and Lover.ly have been providing beautiful wedding inspiration for years, allowing brides to make the wedding of their dreams a reality. Some apps can even let you raise funds from your guests to help pay for your honeymoon in lieu of gifts! Even those couples who are adverse to technology during the actual event can see the benefit of these helper apps.

Another tech trend that's on the rise is the use of wedding websites to provide your guests with information. Send the website URL with the invitation/save the date card or via email so that your guests can have access to up-to-date information that's all in one place. Create a wedding website to provide details about transportation, accommodations, timelines, the venue, and more! The RSVP option is a great way to encourage your guests to reply quickly.  If they're already online all it takes is one click! If you are planning on being the DJ for your own wedding (or asking a family member to be in charge) ask that your guests provide music suggestions on a website like Spotify—they'll be excited when their favorite song comes on, guaranteeing that the dance floor is occupied all night long!

Technology on the Big Day

The technology that leads up to your wedding day is designed to make your life easier. Technology on the day of your wedding, however, has much to do with guest interaction and wedding etiquette. Unless your venue completely bans technology (for instance, if your ceremony is in a church) you will have to set some ground rules for how much technology will be allowed and encouraged.

The number one decision you will have to make is whether or not you are going to ask your guests to refrain from taking photos during the ceremony and reception. The pros of allowing your guests to be cell phone photographers are many: you can ask your guests to upload their photos to a specific site, and you can even ask them to take a video of themselves leaving you well wishes during your wedding!

However, some couples complain that their guests seem to be watching the ceremony through their phones instead of engaging with what's happening in front of them.  In addition, some couples like to have control over what photos are posted, and the only way to control that is to ask that the photography be left to the paid professionals.

Some couples are taking this cell phone shut down to the extreme by asking their guests to hand over their phones at the door. This can be difficult for your guests to do, especially for those who need to be available in case of emergencies. Instead of going to the extreme, try setting up a designated time for your guests to take photos, such as when you first reach the altar or during your first dance, and then ask them to put them away for the rest of the ceremony. If you let your guests take photos but you don't want them shared, ask that they simply keep them for their personal enjoyment (like the good old days).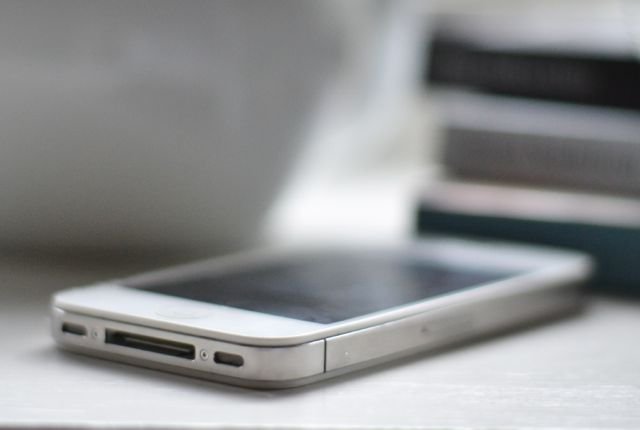 If you let your guests keep a hold of their phones, you'll need to let them know whether the use of social media such as Facebook updates, tweets (complete with wedding centric hashtags), and foursquare check-ins are permissible as well. Even though weddings are exciting and full of joy, sometimes social media use should be tempered so that friends and family who were not invited don't develop hurt feelings if they see the updates. The wedding website is a great place to discuss these issues, or you can ask your usher to gently debrief your guests as they are taken to their seats.

Wedding live streaming is on the rise as well. This is a wonderful options for guests who can't attend the wedding, but it has it's own set of drawbacks. Someone will have to tote around a device with streaming capabilities, which could be distracting. You might also have to plan your wedding around different time zones to accommodate your satellite guests. The benefits are worth the distraction for many couples, especially if they get to include their distant loved ones!

Final Thoughts

Many couples have strong opinions about technology, and it's a good idea to educate yourself about what aspects of technology you love and what you'd like to leave behind. Do you think that weddings and technology should mix? Let us know on Facebook, Twitter, or in the comments!