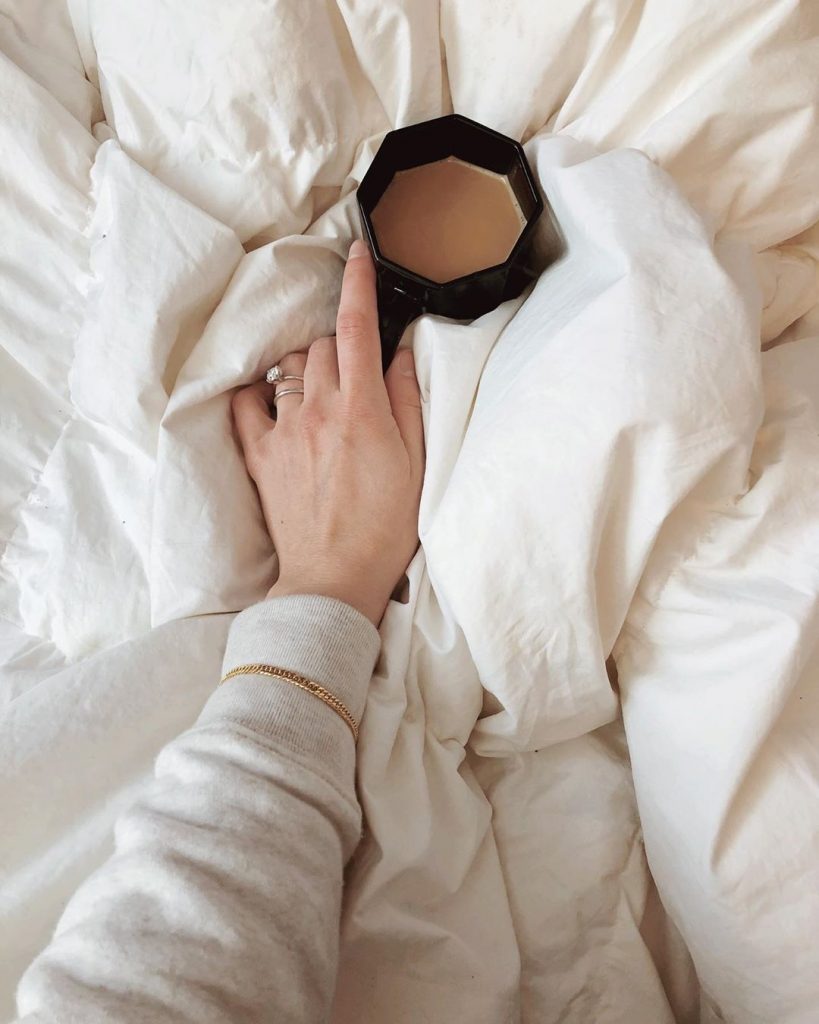 While practicing social distancing and staying at home is a good thing for all of us to do during this time, it can be a stressful for many of us.
To help you stay happy and mentally healthy while cooped up, we've come up with some of our team's favorite tips for keeping entertained and active from home.
Give your Pinterest boards some love
Travel the world, learn new skills, plan a party (or a future wedding), all from your phone or laptop. This is also your recipe board's time to shine! Pinterest is a great resource for finding healthy recipes and fun activities you can pull together from home.
Cultivate a new hobby
Have you ever wanted to try your hand at painting? Writing? Knitting? In a world that is more connected than ever, there are endless resources to help you learn a new skill. Blogs, YouTube videos, and even TikTok accounts can be fun and helpful ways to learn something new!
Dance like no one is watching
Do a little boogie to beat your cabin fever blues! We highly recommend hosting a silent disco with your pets, family, or roommates. Dancing will ease stress and help you sleep better at night by expending pent-up energy.
Head to our website
Customize your dream ring through our Create Your Own process! Building rings for your friends and yourself is a great way to pass the time. After you've created your perfect ring, try it on from your mobile devise using our virtually "try-on" feature. To create your own unique gemstone ring, choose your unique colored gemstone from our collection, and then add it to your favorite ring setting! Once you create the ring of your dreams, you can easily share it with friends and loved ones by clicking on the "Drop a Hint" icon on the ring's product page.
Sing out loud
There are many proven health benefits to singing including a stronger immune system, lower stress levels, better posture, in addition to it being a heart-healthy breathing exercise. It doesn't matter if you're a little off-key, taking a deep breath and singing your favorite songs will tangibly improve your mood.
Experiment with a new recipe
Streaming all those episodes of Chopped has prepared you for this moment! With many people encouraged (and even required in some cities) to stay away from restaurants for now, it's the perfect time to try out that recipe you've been wanting to make.
Get some fresh air
While we highly recommend avoiding large groups and public spaces during this time, it is important to still get fresh air and sunshine when possible. Walk around your neighborhood, workout for half an hour in the yard, ride a bike outside, or even just open your windows for part of your day.
Stretch it out
Staying at home, it can be easy to spend most of your time sitting or lying down. Setting aside dedicated time to stand, stretch, and breathe will beneficial for both your physical and mental health. You can even set up alerts on your phone or calendar to remind you to stretch periodically!
Have a virtual game night
With the advent of video applications like Zoom, you can still see your friends' and family's faces and play games with them from separate locations. Share your screens to play the same video game, make up your own games, or play classic slumber party games like truth or dare.
Call your friends and family
In our busy lives, it can be a challenge to take the time to actually call someone rather than quickly messaging them or simply interacting with their social media posts. With people spending more time at home, now is the perfect opportunity to pick up the phone and call friends and family who live far away. People don't need to be in the same room to have a great conversation!
Final Thoughts
What are your tips for sheltering-in-place? Let us know in the comments below, or on our Instagram, Facebook, or Twitter.