Something old, something new,
Something borrowed, something blue,
And a silver sixpence in her shoe.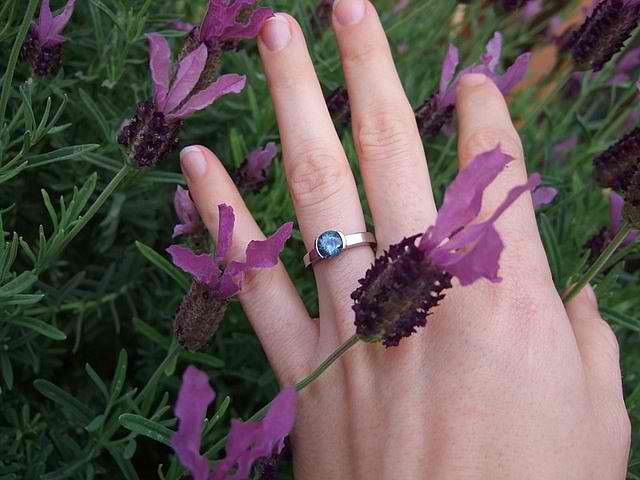 When you've imagined your wedding, have you thought about what you would choose as your something old, something new, something borrowed, and something blue? Have you thought about putting a sixpence in your shoe?

The exact origin of the rhyme is unknown, but it was first recorded on paper in the late 1800s.  The lesser-known final line gives a minor clue as to its origins. A "sixpence" is a silver coin that was worth six pence (pennies). This currency was introduced in 1551, and it was eventually made obsolete in 1971. Because the sixpence was an English coin, we can safely assume that the rhyme came from England.

Most of us have heard this charming rhyme, but do we know why we continue to follow this archaic tradition? Over a hundred years later, brides are still running around at the last second, trying to piece together these four items. Why do we still bother? Perhaps it is because many modern women like to slow down and enjoy the many traditions that come hand in hand with weddings. Many women truly believe that these items will bring good luck!

Something old, new, borrowed, and blue are supposed to be incorporated into a bride's outfit so that she can carry them with her throughout the day. Learn more about what each of these items might mean, and discover some fun options!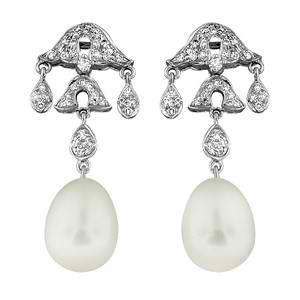 Something Old
There are many theories about what the "something old" signifies. There was once a time when brides would leave their family behind to join the groom's family, so the "something old" would pay respect to her birth family and to the past. Nowadays it is thought to represent the happiness of the past, and serve as a sign that the bride will always hold her family close. You might choose one of these old items:

♦ A locket
♦ An old photo
♦ A vintage wedding or engagement ring
♦ A piece of lace from your grandmother's dress or veil
♦ An antique necklace
♦ Or you can drive away in a vintage car!
Something New
The "something new" is thought to indicate a happy future for the new couple. When a couple ties the knot, their marriage is in pristine condition. They are setting off on an entirely "new" life together. It will be up to the bride and groom to take care of their relationship over the many years to come. The "something new" item is all about hope and confidence in the future. You might buy:

♦ A pair of earrings
♦ A new pair of shoes
♦ Your wedding dress!
♦ A clutch
♦ A glittering necklace



Something Borrowed
The "something borrowed" item is truly meant to be a good luck charm, because you are supposed to borrow an item from someone who has had good fortune in their relationships. This luck is supposed to transfer over to the new couple as they get married. Something borrowed can also provide a sense of comfort for the bride and groom. It lets them know that they are not alone, and that their friends and family will always be there to provide support and comfort in hard times. If your "something borrowed" is something that belonged to an older family member of yours, you can count this item as your "something old" as well! Consider borrowing:

♦ A garter
♦ A wrap for when it's chilly
♦ A handkerchief
♦ A tie clip, attached to your bouquet
♦ A glittery sash
♦ A decorative hair comb or other hair accessory
Something Blue
White was not always the go-to color for weddings. When Queen Victoria wore a white dress upon marrying Prince Albert in 1840, she began the modern tradition of wearing white. Before that, however, many brides chose to wear blue because that was once the color associated with purity. But because many women couldn't afford a designated wedding dress (many couples simply got married in their Sunday best), perhaps the "something blue" was a way they could incorporate the tradition of the time. This is only speculation, so we can't say for sure where the blue requirement came from. All we know is that it can be tricky to incorporate your something blue, especially when it isn't a part of your wedding palette! Here are a few great blue options: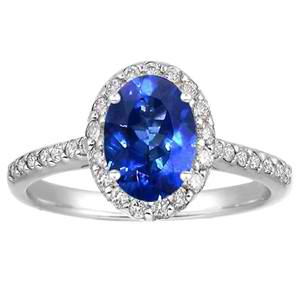 ♦ A blue pedicure
♦ A blue sapphire engagement or wedding ring
♦ A blue garter
♦ Blue shoes
♦ Blue undergarments!
♦ A blue monogram
Final Thoughts
What did you/are you going to choose as your something old, something new, something borrowed, and something blue? Will you wear a sixpence in your shoe? Let us know on Facebook, Twitter, or in the comments!