You don't need to be a billionaire to throw a sensational wedding! Some weddings are highly memorable… for all the wrong reasons. You don't need a ten foot wedding cake or to tandem skydive into your ceremony space in order to be unforgettable! We've described seven simple gifts and activities that will stand out in your guest's mind.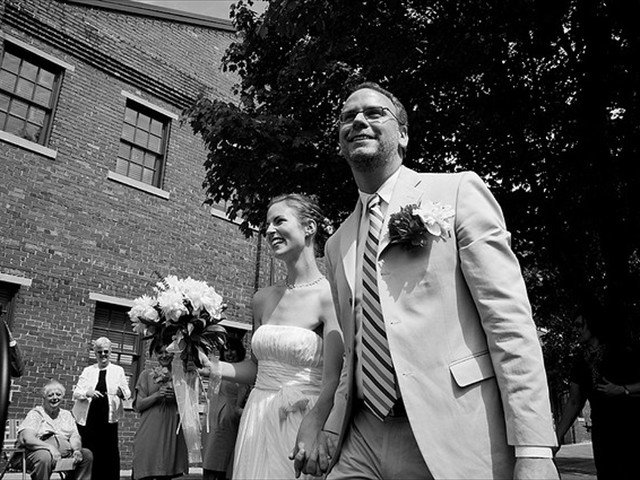 1. Put Together Welcome Baskets for Out-of-Towners

Asking someone to travel long distances to see you get married is a big request, especially if they are unfamiliar with the area or have difficulty traveling. You will be fondly remembered if you leave guest baskets at their hotel for when they arrive. The first thing you will want to do is write a note, personalized if you have the time. This shows your guests that you recognize and appreciate that they have come so far just for you. The second thing your guests will probably want is a snack, so leave some non-perishable foods for them to munch on. Think bottles of water, mini boxes of cereal, granola bars, and big chocolate bars for after the wedding. Provide maps and suggestions for things to do, possibly tailored to the age range and interests of each guest (don't send grandma to that night club!) Stick your wedding program in there as well so that they can know ahead of time what is planned! The baskets don't have to cost very much at all, but they will make a big impact!

 2. Create Instant Personalized Gifts

How wowed would you be if you walked into a wedding ceremony, had your picture taken, and as you were leaving the reception you picked up a picture frame with your picture in it! Many of us have thousands of pictures—stored on USB drives, on our computers, in the cloud, or even in a shoebox in the closet—that will never to be seen or displayed. This wonderful little gift does all of the work for you. As the guest all you have to do is take it home and put it on the mantle! If you are the bride or groom, simply pay a family friend (a teenager wanting to make some fast cash is the best!) to snap the pictures with an instant film camera and place the pictures in small frames. Set them out on a table and let the guests have a great time trying to find their picture. It's even more fun if you ask the guests to take goofy photos! The quality of the pictures won't be excellent, but they will have a very genuine, vintage feel.

 3. Choose Eco-Friendly Wedding Confetti

Throwing a handful of confetti brings out the child in everyone. There is something incredibly fun about making a mess and seeing the confetti stick in the bride's hair or the groom's collar all night long. It isn't until the confetti has run out, however, that you realize that all of the confetti is… on the ground. This isn't good for the environment or for whoever is responsible for cleaning it up. Don't worry though! Many companies are coming out with new eco-friendly confetti that will not hurt wildlife if it is eaten, and it is entirely biodegradable or water soluble. Just wait until you are outside to throw it and wait for nature to take care of the cleanup! Check out Save On Crafts Eco-Friendly Wedding Confetti or beau coup's Eco Friendly Wedding Poppers.

 4. Let Your Guests Create Your Centerpieces

This is a great cocktail hour activity. As the bride and groom are out taking photos, the guests are creating their wedding centerpieces! A simple way to do this is to put an empty vase in the center of each table and have all of your wedding flowers in a big bucket beside it. Include little scissors to get the flowers to the correct size and throw in some other fun additions like sparkling branches or coordinating ribbons. Provide some pictures of flower arrangements that you like and set your guests loose! Guests who don't know each other will have a great time trying to arrange the flowers, and they'll have something to talk about for the rest of the night! Have each table take a picture with their creation so that you can laugh (and cringe) for years to come.

5. Choose a Unique Guest Book
Guest books are a wonderful way for your guests to leave you kind notes that you can read in the future. Unfortunately, this memento can get lost amidst the many picture albums on the shelf. If you happen to keep it out on a table, you still have to open the book to read the comments (and in today's busy world, who has time for that?) To make sure that your guests best wishes are a part of your everyday lives, ask your guests to sign a unique object.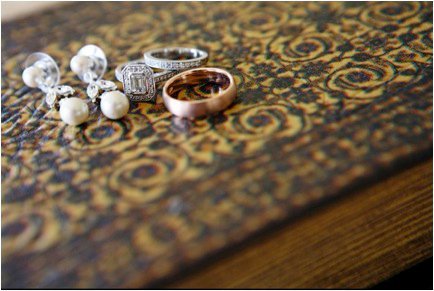 . You can choose wooden benches, bottles of wine, or post cards (ask your guests to mail them to you on the date printed on the card!) Writing on an unusual object will make some of your guests feel like kids again. Some couples are setting up a typewriter for their guests to play with and create their notes. If you do choose to have your guests write on paper, consider ripping those pages out and putting them in beautiful frames. Hang a small frame in each room so that you are reminded of your big day every day.

6. Set Up a Specialty Liquor Bar

Do you or your fiancé love a specific type of alcohol? Did you bond over shots of tequila, or have you both developed a love for fine Irish Scotch Whisky? Setting up a specialty bar shows something special about the couple, and it encourages your guests to savor their drinks instead of pounding them or simply dumping them in soda. You can also buy the miniature (and adorable!) bottles of your favorite liquor as gifts that your guests can take home with them. Make sure you provide cards and pens for if anyone wants to write down an obscure brand's name (no one will remember Laphroaig or Connemara in the morning).

 7. Set Up Board Games for Those With Two Left Feet

Let's face it, not everyone can dance. Some people absolutely dread being pulled out on the dance floor, so they sulk in the darkest corner of the wedding reception, waiting it out. Other guests aren't physically able to get up and boogey down. Make sure that you provide entertainment for those who will not be joining you on the dance floor. This doesn't mean you have to break out monopoly or battleship; several decks of cards will do just fine. Put up a small sign that indicates that a few tables are the 'game tables,' and make sure that there is sufficient lighting. Get your guests off their phones and interacting with each other! They'll soon be playing blackjack for candy or even a game of Go Fish with the kids. If you are the bride or groom, make sure you stop in once in a while to play a game!

Final Thoughts

Contrary to what many wedding television shows are saying nowadays, you don't have to feature acrobats, tigers, or complex dance routines in order to wow your guests. Most guests would love something interesting, fun, and heartfelt.

Can't get enough wedding ideas? Check out Eight Unique Wedding Ideas for more exciting suggestions!

What was the most amazing, creative thing you have seen or experienced at a wedding? Let us know on Facebook, Twitter, or in the comments!