A ring symbolizes love and eternity, and is one of the most meaningful gifts you can give the love of your life. When you marry, you exchange rings to symbolize your commitment to each other. Later, the gift of a ring is a moving gesture that demonstrates your growing love and appreciation as you achieve significant milestones together.
To make a ring even more meaningful, have it engraved with a message or symbol that is special to you as a couple. This deepens its personal significance, ensuring it is a ring she will be delighted to receive and will always treasure.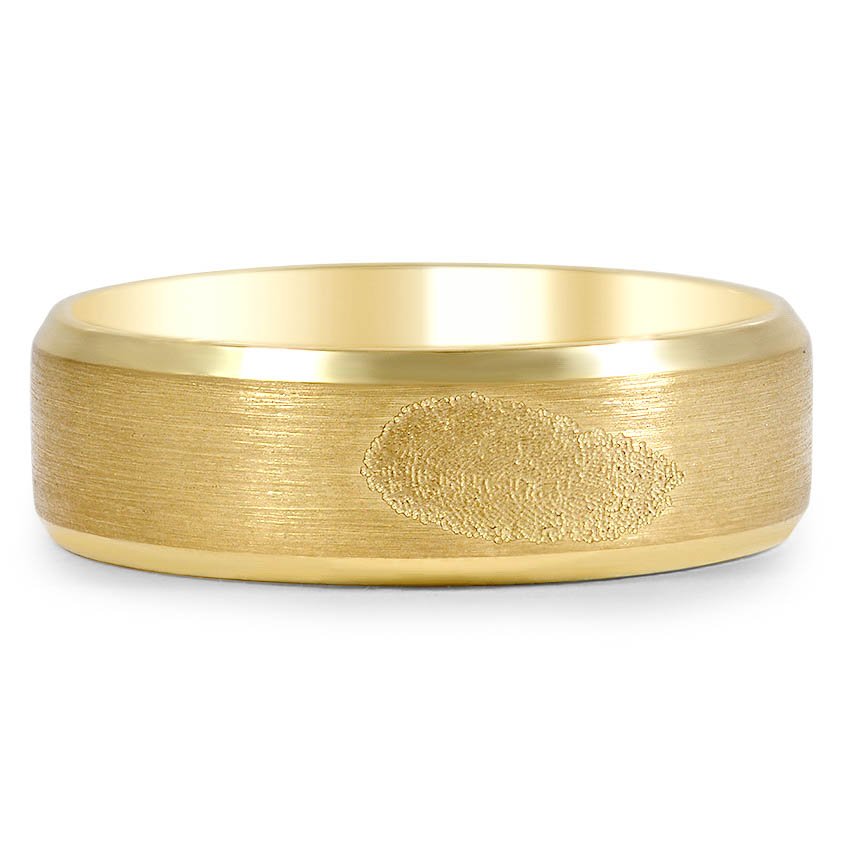 Engraved Wedding Bands
On your wedding day, you celebrate your love and commitment in front of your friends and family. It's an exhilarating, romantic, once-in-a-lifetime moment, but not typically a private one. Engraving your wedding band with a sentimental message or symbol can be a touching surprise for your soon-to-be spouse or a shared secret for just the two of you. An engraved ring is a permanent reminder of who you are, what you stand for, and what kind of couple you aspire to be.
Small Details with Big Impact
Words have power. Those song lyrics that bring memories rushing back. A religious passage that reminds you of your commitment and devotion. An inside joke that never fails to make you smile. Depending on the feeling you want to evoke, a carefully chosen sentiment can provide added meaning to your rings.
Writer's Block? A Few Ideas:
– Special dates: The day you met, your wedding date, a child's birth date, or a date with a special significance that only the two of you are privy to.
– Initials: Wear your new initials proudly! Include both of your initials joined together, or engrave your initials along with your wedding date.
– Wedding vows: Some couples engrave an excerpt from the vows they wrote themselves or a particular line from the traditional vows, such as "Til death do us part" or "To have and to hold."
– Nicknames or terms of endearment: These tend to change over time, so engraving a nickname can be a funny reminder of the "early years."
– A quote from a cherished book or poem: Sometimes the words of another can expertly capture what we feel.
Fingerprint Rings
Engraving a fingerprint is an eye-catching and truly inimitable way to personalize a ring. The fingerprint becomes its own unique design element, and can be imprinted on either the inside or outside of a ring.  Many couples see it as a romantic way to keep their true love close to them.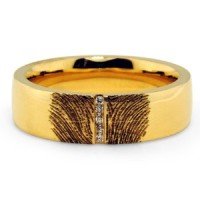 Rings with Engraved Symbols
Sometimes all it takes is an image to perfectly sum up your unique relationship and the sentiment you long to express. For the inside of wedding bands, it has become popular to engrave a heart or a classic eternity symbol. For a more unique look, consider custom designing a ring with an engraved symbol on the outside of the band.
Is she an outdoorsy nature lover?
Is she spiritual?
Does she take pride in her cultural heritage?
The sky is the limit when it comes to custom designed rings with engraved symbols!
Engraved Rings as Special Occasion Gifts
From time to time, it's important to remind the one you love just how much you care. Beyond wedding rings, an engraved ring can be a touching gift for a milestone anniversary, birthday, or even the birth of a child.  Consider incorporating birthstones along with a special engraved message.
Engraved Rings in Hollywood
The engraved ring trend is popular among Hollywood stars as well. Hugh Jackman's wedding ring is engraved with a message written in Sanskrit. Matthew McConaughey and his wife both have engraved wedding bands ­­– hers has a simple message of "XOXO," while his has the numbers "6.22," which correspond to a bible passage of special significance to the actor.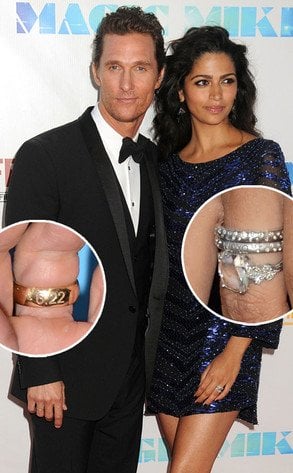 Though Russell Brand and Katy Perry have since separated, Katy's engagement ring was inscribed with a lyric from one of her favorite songs.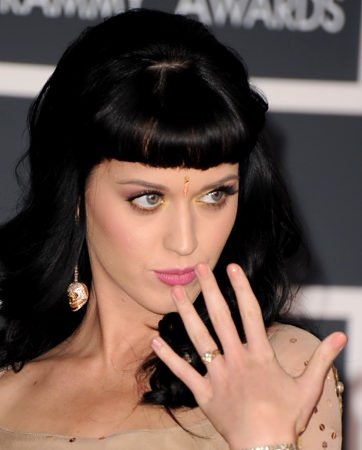 Final Considerations for Engraved Rings
Once you've picked out the ring of your dreams, take it one step further and engrave it with something personal. The right sentiment – symbolic, humorous, romantic, or religious – can make a ring all the more meaningful.