If you live outside of the South, you may have never heard of a groom's cake, and if you're a lifelong Southerner, you've probably never head of a wedding without one! The tradition of having a second wedding cake to honor the groom can be traced to Victorian England, and migrated to the US in the early 1900s but only really took hold in the Southern states. One tradition dictates sending single women home with a slice of the groom's cake in a box, and legend has it that if she sleeps with a slice of groom's cake under her pillow she'll dream of her future husband (sounds messy!).
"Traditional groom's cakes were chocolate with decorative icing and fruit," says Bobby Jucker, a fifth-generation baker and co-owner of Houston's Three Brothers Bakery. "Now it's popular for the groom's cake to express the personality of the groom, with highly inventive cake designs."  He adds that groom's cakes have been growing in popularity all over the country since 2011's royal wedding, for which Prince William requested a groom's cake made of chocolate and tea biscuits.

We love that this trend is going nationwide (what's not to love about extra cake?). If you're planning on having a groom's cake at your wedding, check out these cool, creative, and oh-so-male cakes: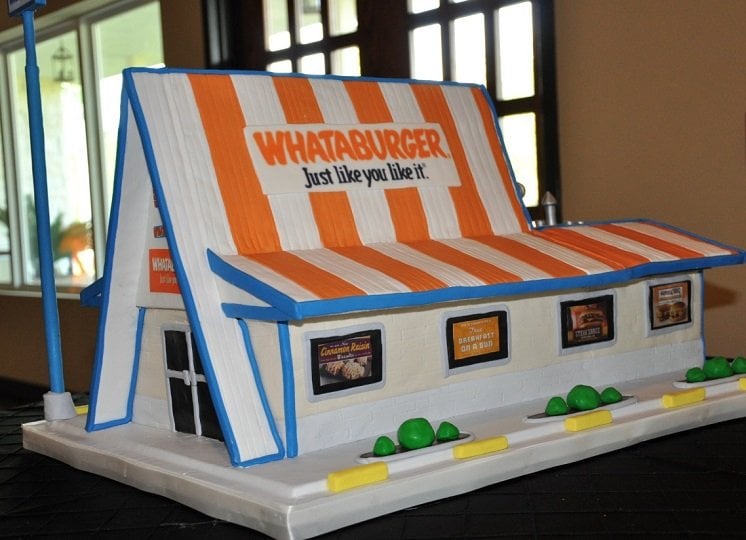 A burger-loving groom ordered up a cake to be an exact replica of his favorite fast food joint. Cake by Three Brothers Bakery.



Barbecue may not have been on the wedding menu, but it was on the brain of the groom who requested this cake. Cake by Three Brothers Bakery.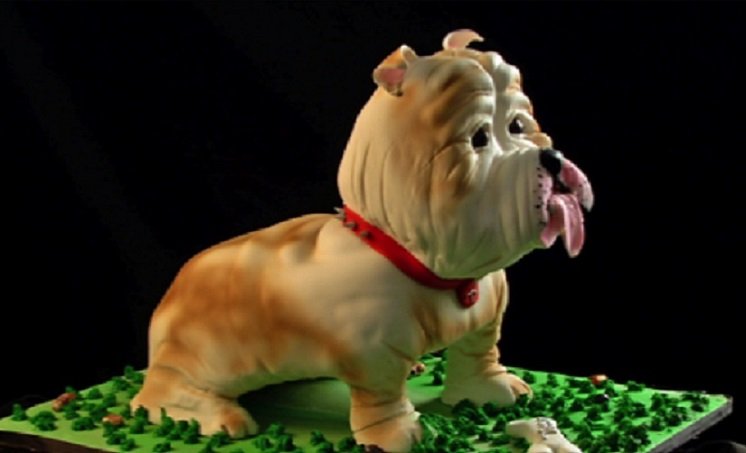 One groom made his cake a life-like tribute to his canine companion, with a result that's almost too cute to eat. Cake by Three Brothers Bakery.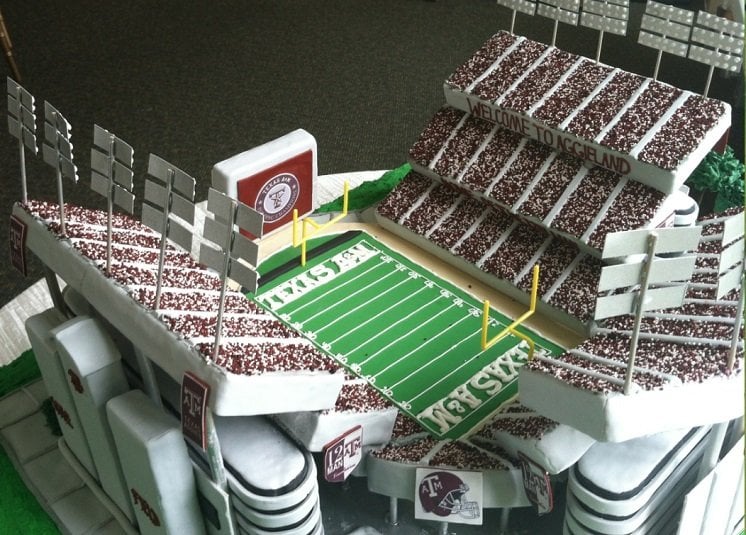 This groom is so devoted to Texas A&M football that he had the team's stadium rendered in flour and frosting (hope his bride is okay with weekends in front of the TV). Cake by Three Brothers Bakery.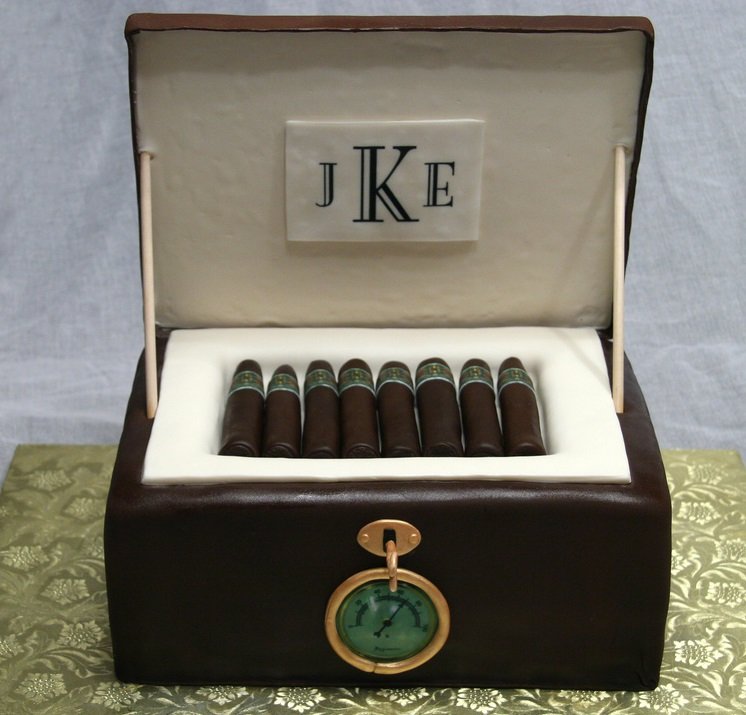 A sophisticated groom went for a monogrammed humidor cake containing chocolate cigars. Cake by Kimmy's Kakes.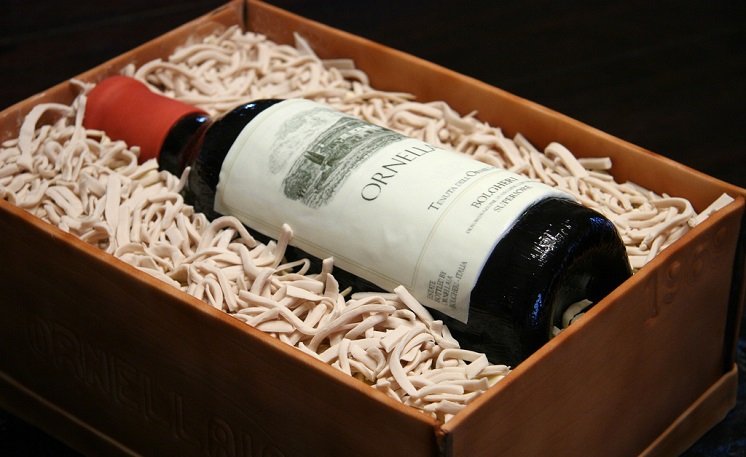 A sugary replica of a bottle of fine wine is a fitting tribute to a groom who appreciates a great vintage. Cake by Kimmy's Kakes.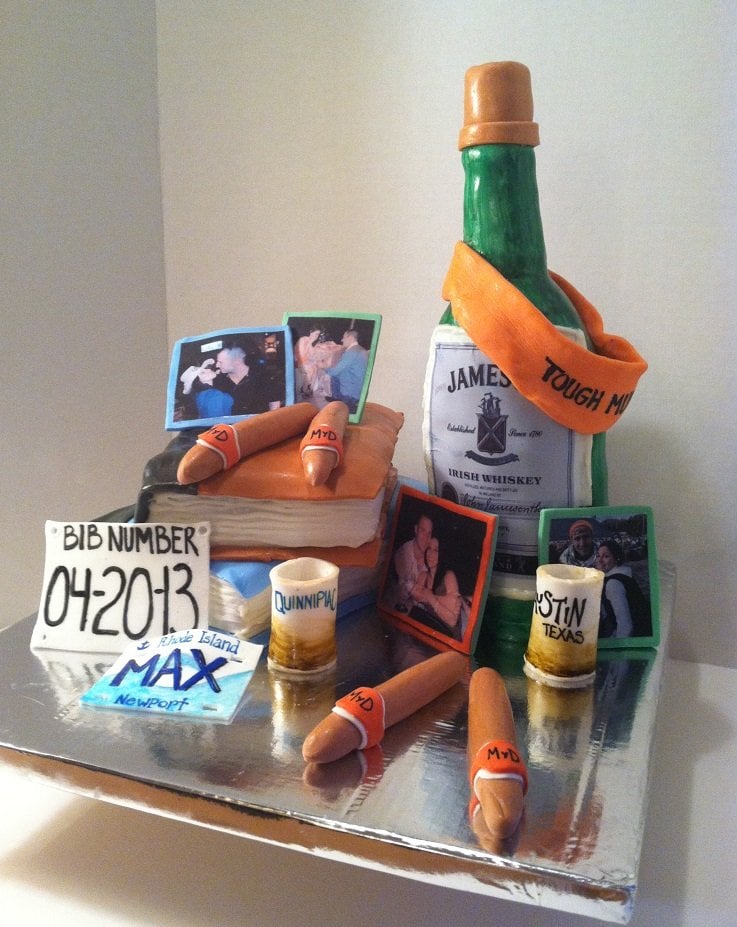 This groom couldn't settle on just one theme, and had a cake made to represent all of his favorite things (he wisely included pictures of his beloved). Cake by Confectionary Therapy.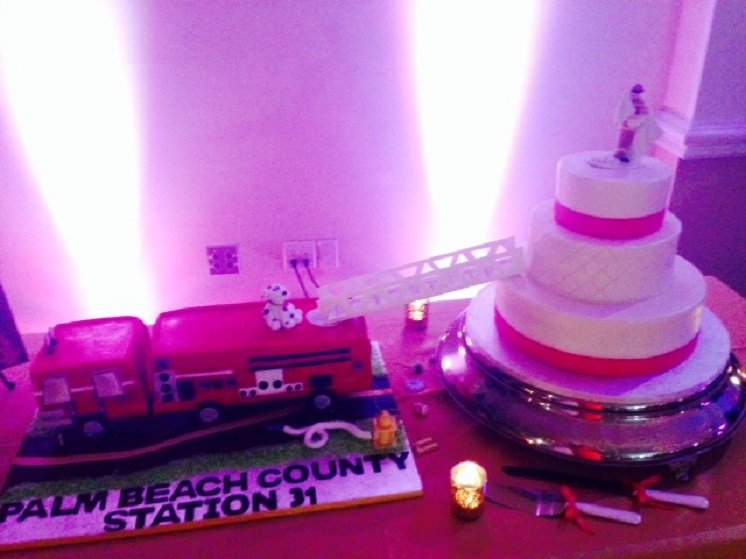 For a Florida firefighter's wedding, the fire truck groom's cake featured a ladder connecting it to the wedding cake. Cake by Nonna's Cupcakes and Other Delightful Creations.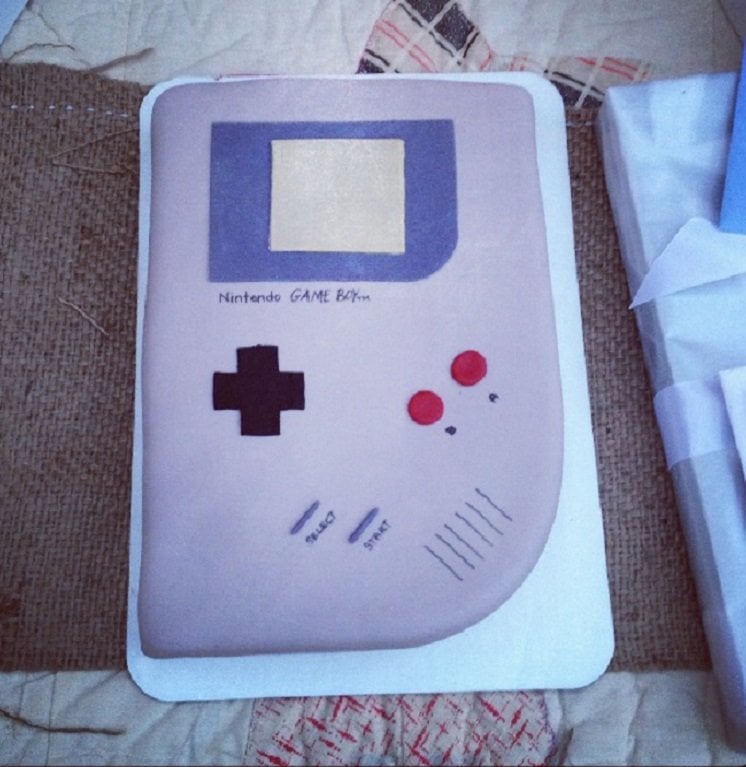 An icing-coated replica of an original Nintendo Game Boy makes the perfect dessert for a gamer groom. Cake by Hey Hey Cupcake!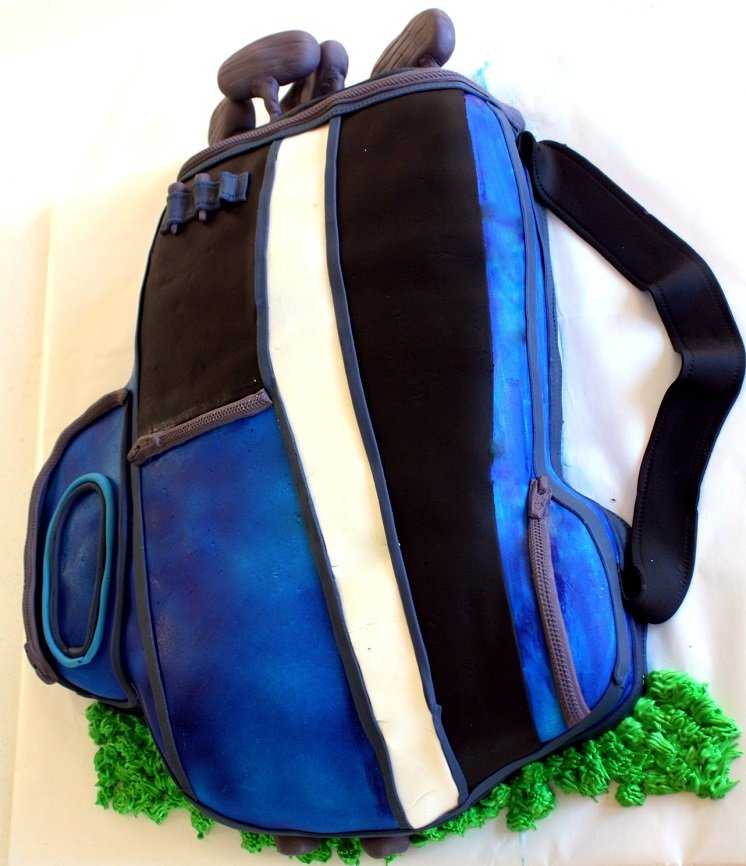 A die-hard golfer groom wanted a cake that represented his treasured collection of putters and drivers. Cake by Cupcake Novelties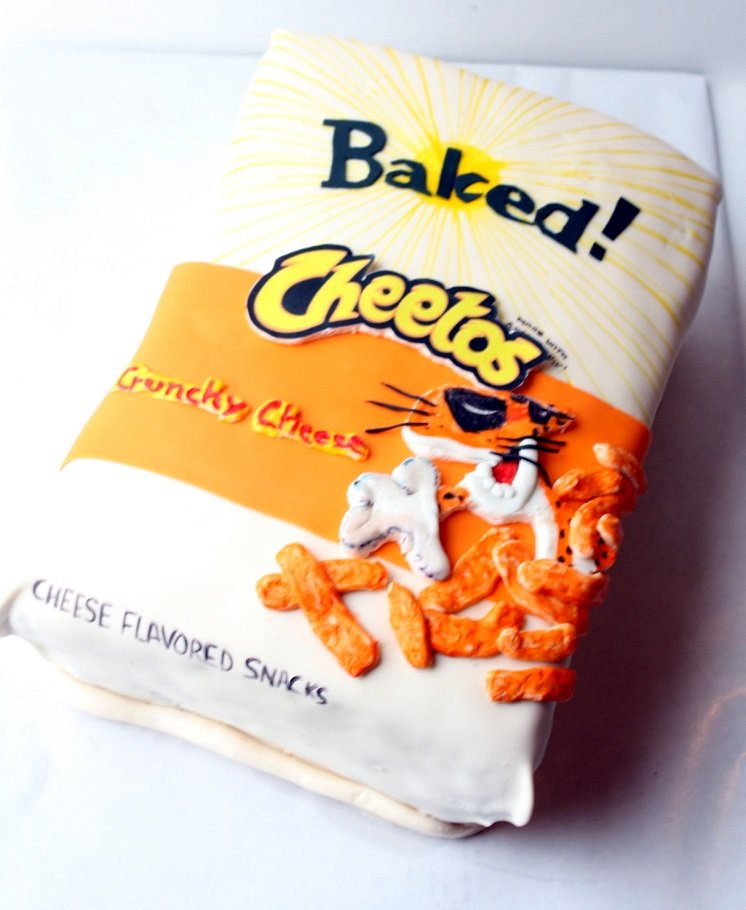 This groom was so passionate about cheesy snacks that he wanted his cake to be an exact replica of a Cheetos bag. At least eating this didn't leave orange dust on his wedding suit. Cake by Cupcake Novelties

Final Thoughts

What do you think of these groom's cakes?  Will you (or did you) have a male-themed cake at your wedding? Let us know your thought on Facebook or Twitter or in the comments section!