For Valentine's Day we asked some of our favorite bloggers to "create a little love" by visually and verbally expressing what love means to them.  We (no surprise) loved the results!  These inspired bloggers revealed their passions in ways ranging from chic pink nail art to sweet treats baked with love, to Valentine's Day décor ideas, and more. We think you'll adore these collages of their heartfelt images, and we want to share some of the creations that we think are the most brimming over with sweet inspiration.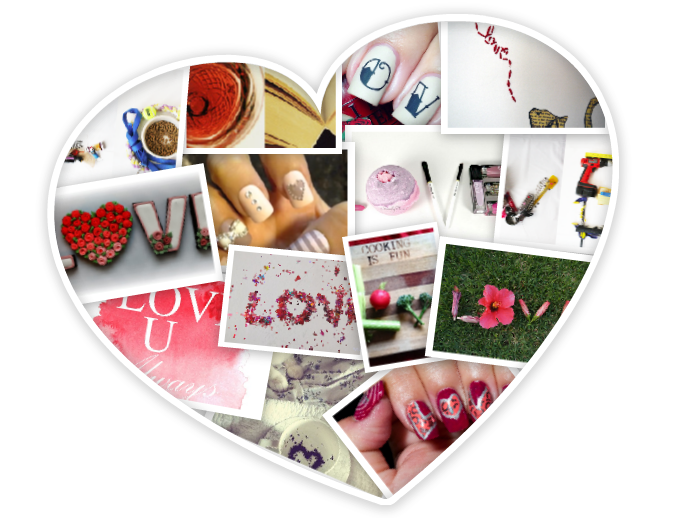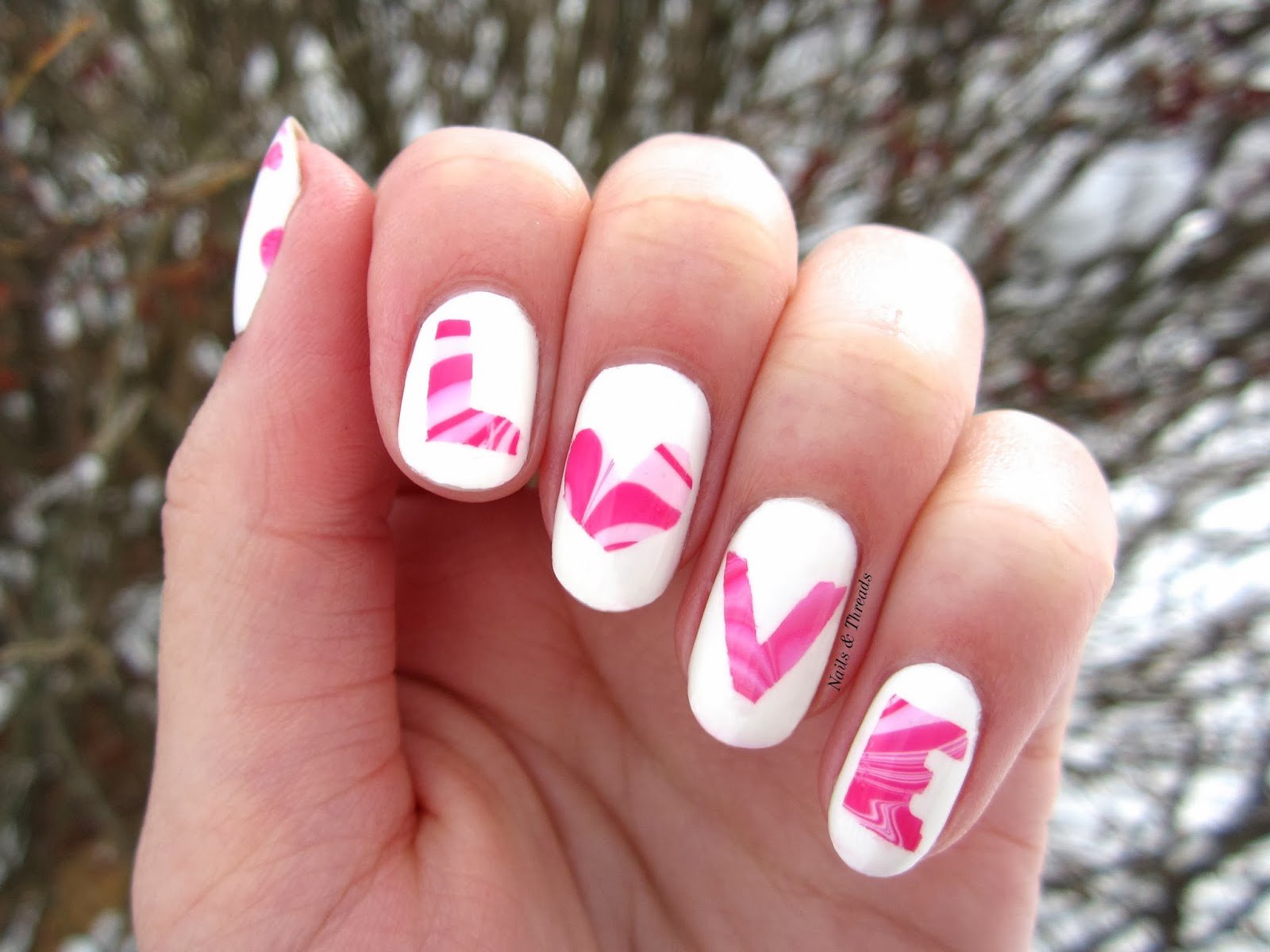 Canadian blogger Mandy of Nails and Threads created this sweet and stylish manicure featuring the letters L-O-V-E spelled out using a "water marbling" technique that combines two colors of pink polish atop an opaque white background.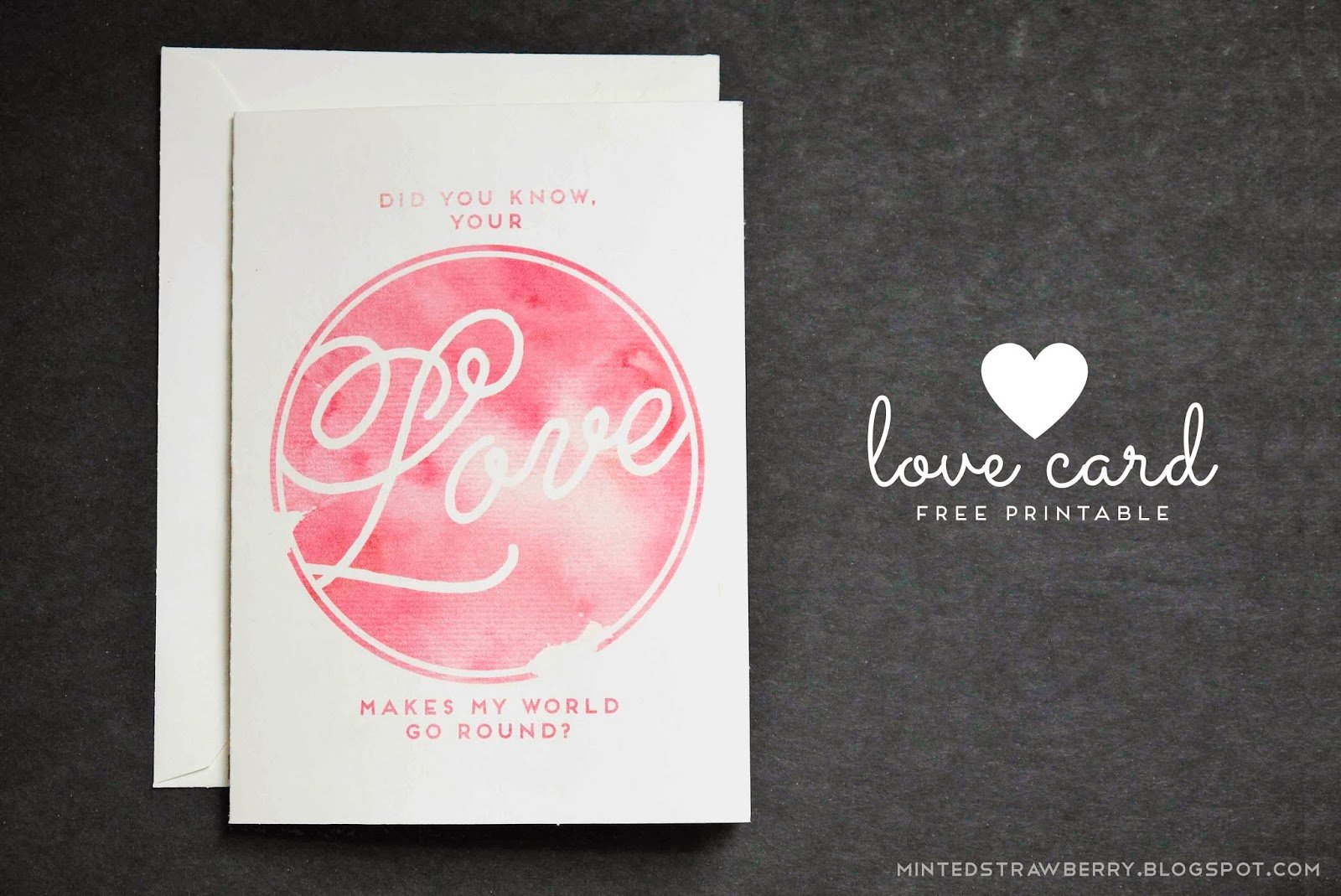 Over at the Minted Strawberry blog Aki designed a chic printable card bearing the message "Did you know, your love makes my world go round?" Not only a Valentine, this free notecard would make a perfect way to express loving sentiments any time of year.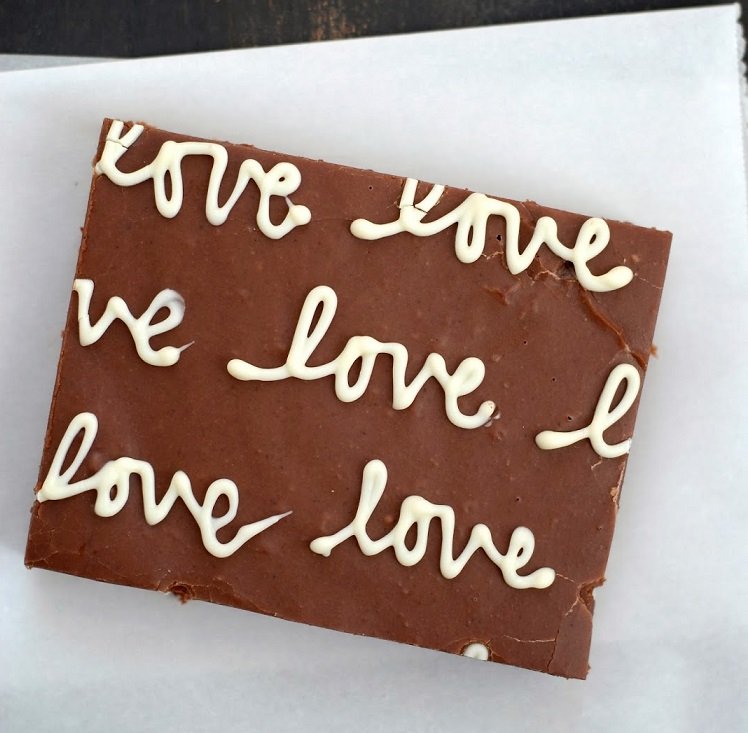 The Kumquat blog accepted our challenge with a gluten-free sheet cake that looks stylishly understated, tastes delicious, and is simple to make.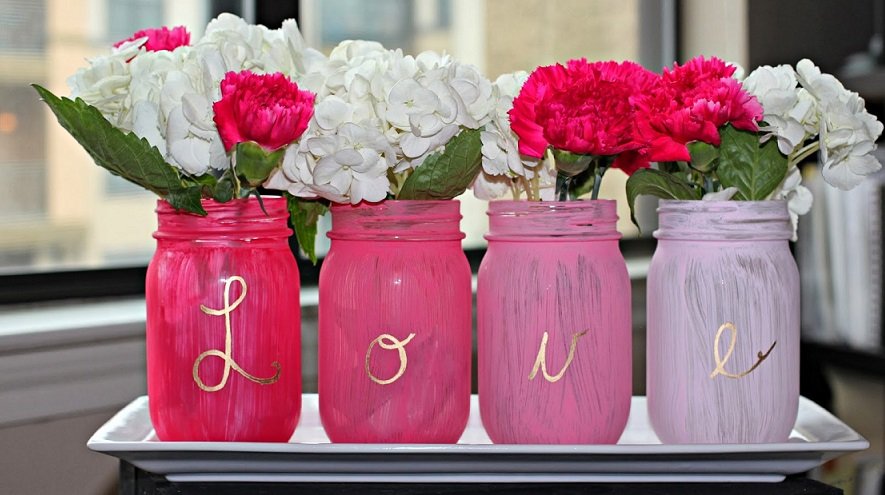 Down in Dallas, clever Taylor of the Tattered to Taylored blog painted Mason jars to transform them into stylish vases. These would make the perfect accessory in any room that could use a pop of pink.
We want to send our sincerest thanks to all of the bloggers who created such beautiful, creative, and cool love-themed images. The inspiration you provided will last long past Valentine's Day.
Final Thoughts
Which of these blogger creations is your favorite?  Let us know on Facebook or Twitter, or in the comments section!