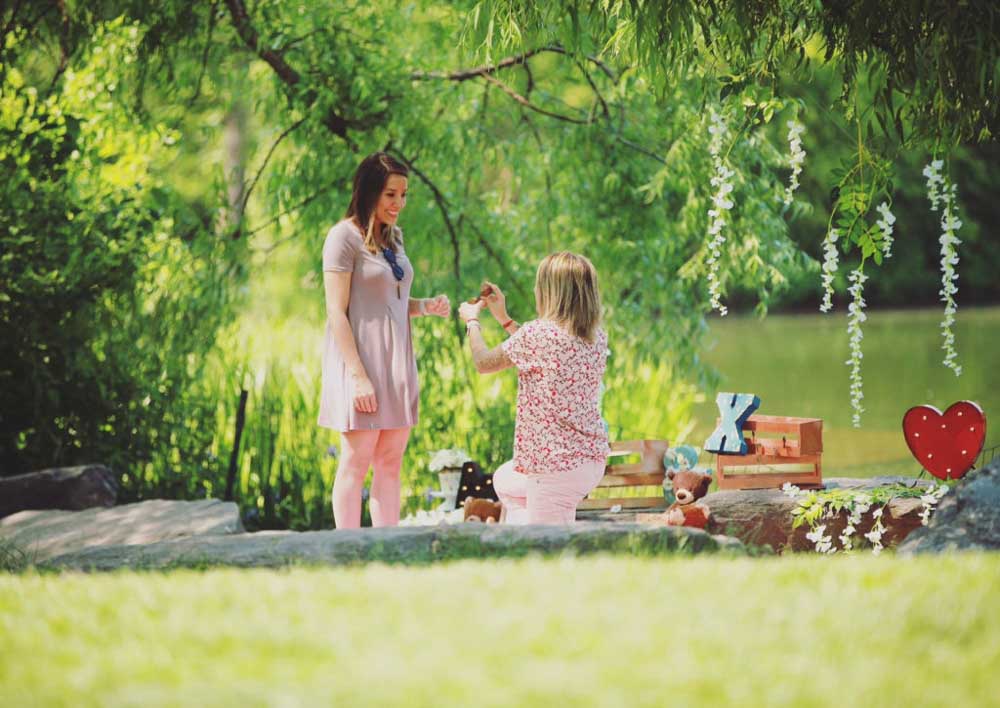 When it comes to LGBTQ+ proposals, the first question on many people's minds is, "Who's going to propose?" This question is often followed by, "Who pays for the ring?" (or whatever symbol you choose to exchange when you propose). While these answers vary depending on all couples, not just same-sex, we've noted a few common themes that may help you find what's right for
your
LGBTQ+ proposal! To answer these questions, first talk with your partner about where you stand when it comes to proposals. Are you both interested in getting down on one knee, has only one of you dreamed of being swept off your feet with a romantic gesture, or is a proposal not in the cards and a conversation about being ready for marriage is all you need? If your partner proposes, that does not mean that you cannot propose later. "Many LGBTQ+ couples propose to one another, often on different days—even different months or years," writes
Kirsten Palladino
, co-founder of
Equally Wed
, in her book,
Equally Wed: The Ultimate Guide to Planning Your LGBTQ+ Wedding
. Your proposal plans may impact how you choose to pay for the ring or other engagement symbol. Consider your options and do what's best for you and your partner as you celebrate planning the next step in the rest of your life.
Pay for your partner's
If your proposal is completely a surprise and you want a ring at the time of your proposal, you will be paying for the ring. This tends to be the proposal tradition, one partner paying for the other partner's ring. Totally at a loss for what your partner might like? Propose with a decoy ring or memento, and have your partner pick out the ring they want.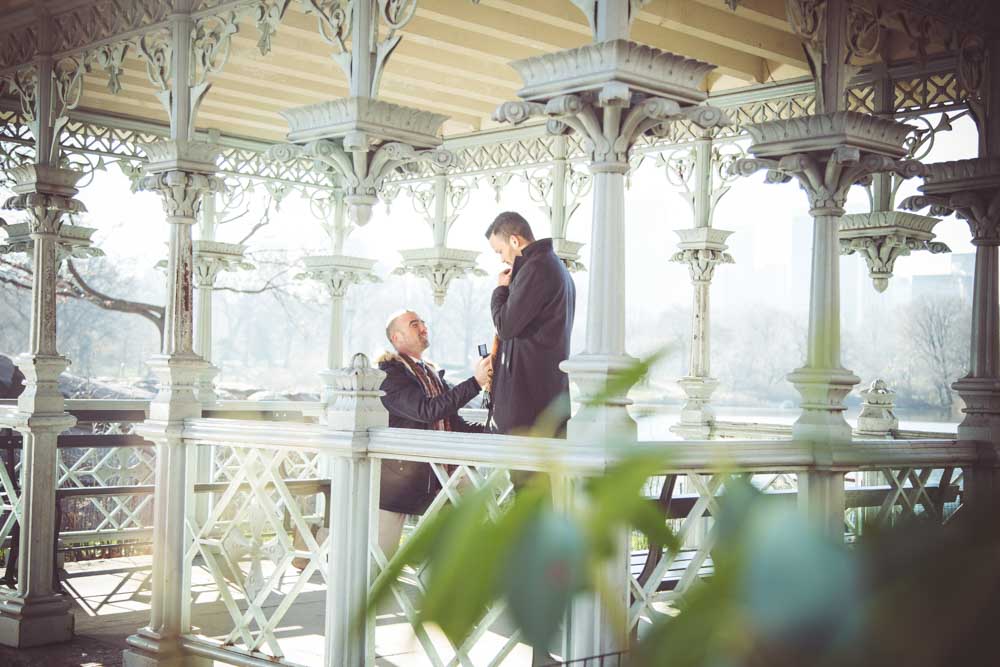 Share the cost
Some couples choose to share the cost of the engagement ring. An engagement ring is a symbol of love. While it tends to be a gift from one partner to another, an engagement is between both partners, meaning the ring represents a shared commitment. Sharing the cost of the engagement ring can represent the sharing of two lives, coming together as one.
Pay for each other's
For some couples, the opportunity to propose is something both partners want. This can happen at the same time, perhaps if you are going on a special vacation together. A dual proposal might also take place days or months apart. Just because one partner has proposed and you are both ready to get married, does not mean that the other partner misses out on that memorable opportunity to proclaim their love. Whether you propose to each other, or only one partner proposes but you both want to wear rings, consider paying for each other's ring as a gift.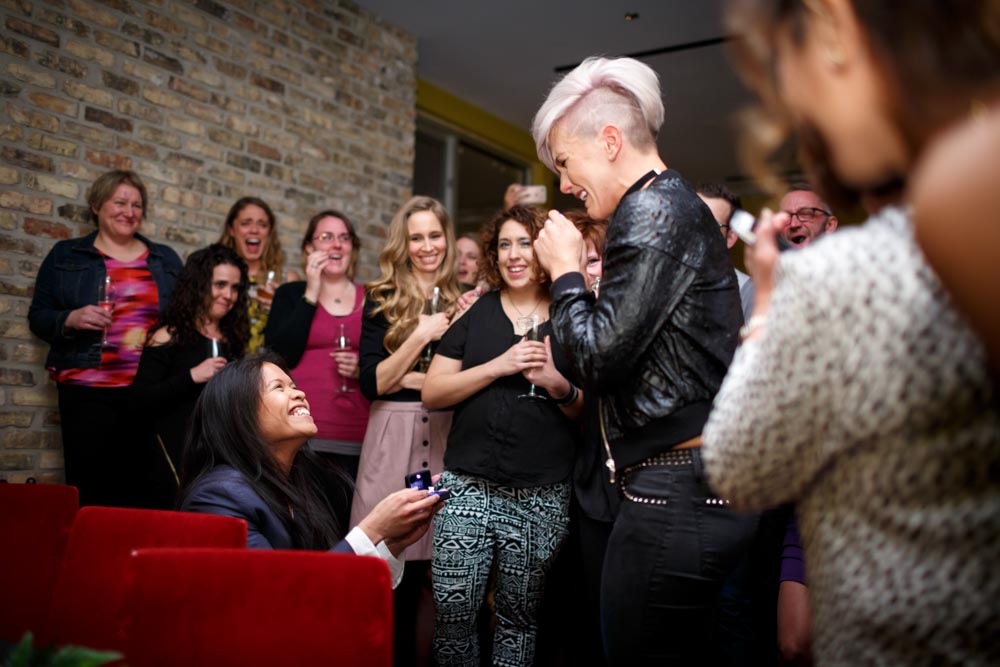 No matter how you plan to propose, or however you choose to pay, be sure your proposal is unique to your relationship, special and filled with love.
Final Thoughts
We want to hear from you! Share your thoughts with us in the comments below, or on our
Instagram
,
Twitter
, or
Facebook
.
Photo Credit: