It's an exciting week at Brilliant Earth! We've introduced three new dazzling diamond engagement rings, and a wedding ring designed as the perfect match to our sought after Willow Diamond Ring.  We hope you'll adore these new styles just as much as we do!
For those of you that love halo rings, Brilliant Earth's Double Halo Diamond Ring was made just for you! This stunner features a round center gem encircled by two diamond halos and an elegant split-shank diamond band. This luxe ring has a glamorous, eye-catching look.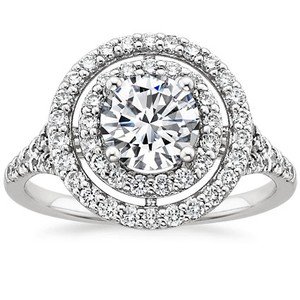 To complement the desirable Willow Diamond Engagement Ring, we're excited to introduce a matching Willow Diamond Wedding Ring!  With its gentle curves and marquise diamond buds, this unique look is perfect for nature lovers!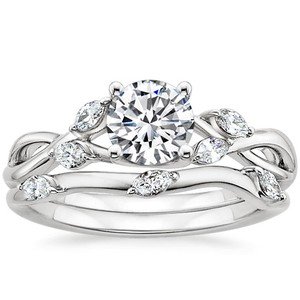 For those of you that can't get enough sparkle in your lives, we have taken the Willow Diamond Ring and made it even more glamorous! The Luxe Willow Diamond Ring boasts diamond accents that line the twisting vines, leading up to the marquise buds and center diamond.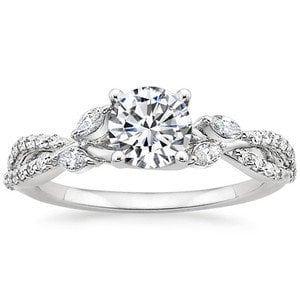 Pair it with the new matching Luxe Willow Diamond Wedding Ring for the perfect combination of eye-catching diamonds and natural elegance.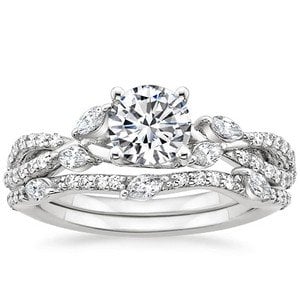 A mix of modern lines and vintage flair, the Rialto Diamond Ring is sure to delight! Round and baguette diamond accents frame the center diamond for a uniquely brilliant look.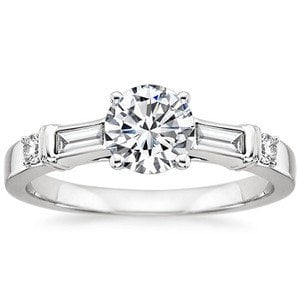 We can't wait to hear what you think about our new additions! Let us know in the comments, and share your favorites on Facebook, Twitter, or Pinterest!