So you're engaged, congratulations! An engagement party is a great way to celebrate with those you love and get into the wedding spirit (and show off your stunning engagement ring!) These parties are becoming more and more common, with couples all across the nation getting together with their friends and family to toast to their future nuptials. Whether you want a simple, economical get-together or a blow-out party, we've created some guidelines that will answer some basic questions and make planning much simpler!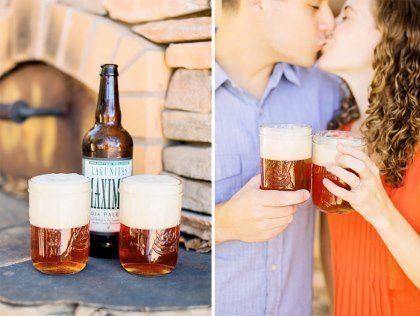 Who Throws the Party?

If you would like to do everything strictly by the books, then the bride's family should throw the engagement party. Nowadays, however, it's highly variable. Make sure you discuss the party with your families in order to work out something that everyone is comfortable with.

Nowadays it is also common for a close friend of the couple to throw the engagement party, especially if the bride or groom's parents aren't up for it. Or, if you would like to have complete control over the party, you and your fiancé can even throw it yourselves if you so choose! Don't feel constrained by tradition, because everyone's personal situation is different. Do what feels right!

When and Where?

An engagement party is commonly thrown within a certain amount of  time after the engagement takes place, depending on how long your engagement is going to be. Typically it takes place within three to four months after the engagement. You shouldn't rush and throw the party too soon, but you also don't want to wait too long because at some point you will be too consumed with wedding plans to care much about another celebration.

Figuring out where to throw the party is a bit trickier. If you and your fiancé grew up in the same town and you still live near family and friends, you're golden. If, however, you and your fiancé live in Kansas and your families live on opposite coasts, you might encounter some issues. Make a decision that works for the greatest number of people, and don't be too disappointed if someone doesn't want to travel to attend the party. They'll be at your wedding!

The Guest List?

Before you send out your engagement party invitations, you need to finalize your wedding guest list. This will help you decide who to invite to the engagement party. Keep these two guest list recommendations in mind:

♦ Try not to invite anyone who will not be invited to the wedding in order to avoid hurt feelings. If you have a local group of friends who know they can't make it to the wedding (or who understand that your wedding will be too small or too far away to include them), feel free to break this rule and invite non wedding guests so that they can celebrate with you!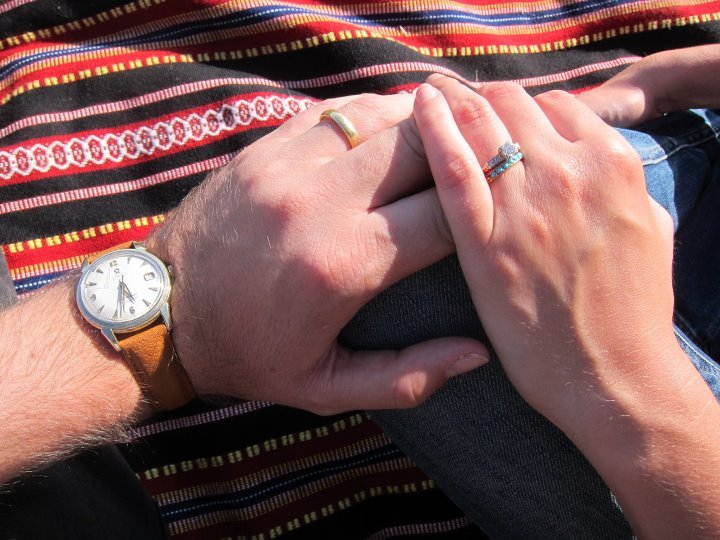 ♦ You don't have to invite your entire wedding guest list. If you are planning on inviting 300 people to your wedding, you will probably want to set a limit. (This means keeping the time and date off of your personal wedding website!)
Should Guests Bring Gifts?

Gifts should not be expected at an engagement party. All of your guests will likely bring gifts to the wedding, so don't request them twice! Guests might bring a bottle of wine or something small for the host if they so choose.

Formal or Informal?

Don't stress about formality. Once again, do whatever suits you! If you are having a very informal wedding and you want the chance to dress to the nines, help plan a formal party with a sit-down dinner, black-tie dress code, and live classical music. On the other hand, if your wedding is going to be fancy and you want an informal engagement party, go ahead and request a potluck backyard barbeque. Informal parties tend to be less work than formal soirées, so have a conversation with whoever is throwing the party to figure out what is best.

Final Thoughts

Keep in mind that it is completely normal to forego the engagement party! This is an optional celebration that many people love to have, but it is no way mandatory. If you do choose to participate in an engagement party, make it into whatever you want it to be. Whether it is completely traditional or incredibly unique, the sentiment will still be the same—everyone is there to celebrate your happiness!