Like Kermit the Frog would tell you, it's not easy being green, but it's a beautiful thing to be! When it comes to your wedding, you probably want to start off your union with choices that express the values you share with your partner. If those values include being environmentally responsible, you might want to consider having a green wedding—and we're not talking color scheme!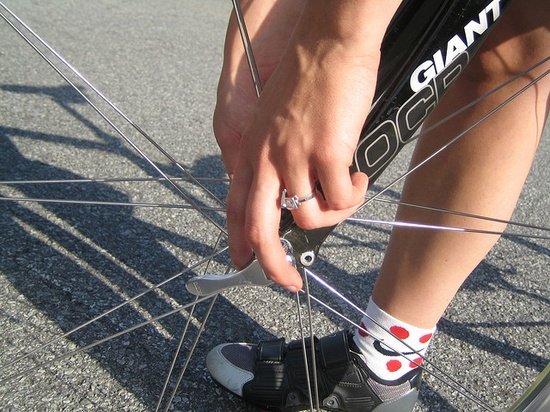 Consider this: according to the Green Bride Guide, "Each one of the 2.5 million weddings this year in the United States will produce an average of 62 tons of carbon dioxide and 400-600 lbs. of garbage." Let's do some math. That's 155 million tons of carbon dioxide released into the atmosphere every year, and 1 to 1.5 billion pounds of garbage! For a comparison, consider that the EPA states that the average two person household in the United States produces around 41,500 pounds (about 21 tons) of carbon emissions each year. One wedding produces three times that amount in a single night! Let's be honest. The greenest (and cheapest!) wedding is to elope to the local courthouse and say your vows in front of a judge. No grand celebration, no fanfare. Sign a piece of paper and you're done! However, this isn't how most people dream of getting married, and you shouldn't feel pressured to have a courthouse wedding. There is a way to plan the wedding of your dreams so that it has the smallest environmental impact possible. Green weddings just take a little extra planning, research, and creativity.
Location and Guest List

While most of the waste from a wedding comes from tangible items such as food, paper, and water, the majority of carbon emissions are the result of the travel it takes for guests to arrive.Theweddingreport.com tells us that on average 140 people attend a wedding and 38% of guests travel more than 50 miles to attend. This produces a massive amount of carbon dioxide from burning fossil fuels. So how do you solve this? Cutting down on your guest list can be very difficult because the people are the most important part of a wedding! Instead, perhaps you could decide against having a destination wedding, or you can look for an awesome venue that happen to be close to a large number of guests. Using local venues (or your own backyard!) is a great way to have a green wedding. Try to have your ceremony and reception in the same place, and set up carpools if they aren't (there are a few Prius's in every family now, right?) Having your reception at a restaurant that uses local, sustainable food is a great idea as well.
Green Wedding Jewelry

Recycle your sparkle! Choosing a beautiful vintage engagement ring is a great choice if you want to save money, help the environment, and own a unique piece of history. Brilliant Earth offers a large selection of one-of-a-kind vintage engagement rings, all of which are eco-friendly choices since no new mining is required to create these timeless pieces. If you would prefer a new engagement or wedding ring, select rings handcrafted from recycled precious metals and choose diamonds that are ethically sourced and eco-friendly.
Green Wedding Fashion

Vintage wedding dresses aren't quite as durable as vintage engagement rings, but that doesn't mean you can't still be green! Pre-owned wedding dresses are environmentally friendly and much less expensive. You can find amazing designer gowns that have only been worn once—at half the price! You can find these dresses on sites such as Tradesy, EBay, or Once Wed. Or, if you'd rather see the dress in person before you buy it, go check out your local thrift stores.

Although the phrase, "You can totally wear this again!" is dreaded by bridesmaids, purchasing a dress that you will only wear once is definitely not green. Try choosing a sundress or a sleek sheath dress that you love, but would also look amazing in another setting. Allow your bridesmaids to have input, and be flexible on the style. The ladies will thank you!

Green Wedding Paper Products

There are an incredible amount of paper products involved with a wedding. There are save the date cards, invitations, RSVP cards, shower and party invitations, ceremony programs, seating cards, menus, table indicators, thank you cards, and more! Try eliminating some of these if you can. For instance, write your menu on a chalkboard, allow open seating, or request that charitable donations be made in lieu of gifts and extend a general thank you during the reception.  Recycling is of course the best way to dispose of all of your stationary, but using recycled material and soy-based inks in the first place is even better! If you're having your event at home, try to locate compostable plates and utensils (made of resin, bagasse, or wood) in order to cut down on water usage and waste.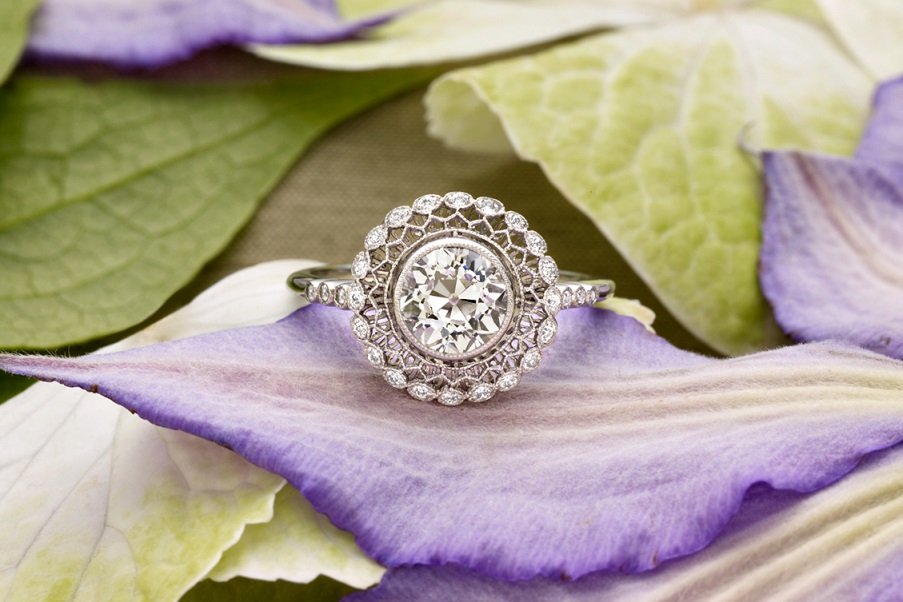 Green Wedding Flowers and Decorations

Instead of using flowers (which are expensive and often result in large amounts of carbon emissions from shipping) get creative with decorations! Use twigs that you find on a hike and put them in old mason jars; take sheer curtains from a grandparent's garage and drape them from the ceiling; use pinecones as seating card holders; use burlap bags to make rustic table runners; paint an old bottle with chalkboard paint; make clean burning beeswax candles—the options are endless. Instead of purchasing recycled decorations online—creating the need for more eco-unfriendly shipping—go to your local thrift store or garage sales and search for hidden treasures. You can find used ribbon, lanterns, votives, makeshift cake stands, centerpieces, table runners, and much more. Sell them at your own garage sale after the wedding, or pass them on to a friend. Let your decorations decorate until they simply can't decorate anymore!
Final Thoughts

Keep in mind that all of these are just suggestions. It's not always possible—or expected—to be 100% green. Using recycled decorations or choosing an ethically sourced diamond engagement ring may not seem like it will make a difference, but it's important to remember that change is often the culmination of the small steps of many.
Do you have any green wedding ideas? Let us know in the comments below! Send us pictures of your green wedding and we might post them on Facebook or Pinterest!

(You'll find more green wedding ideas in 20 Unique Money-Saving Wedding Tips.)