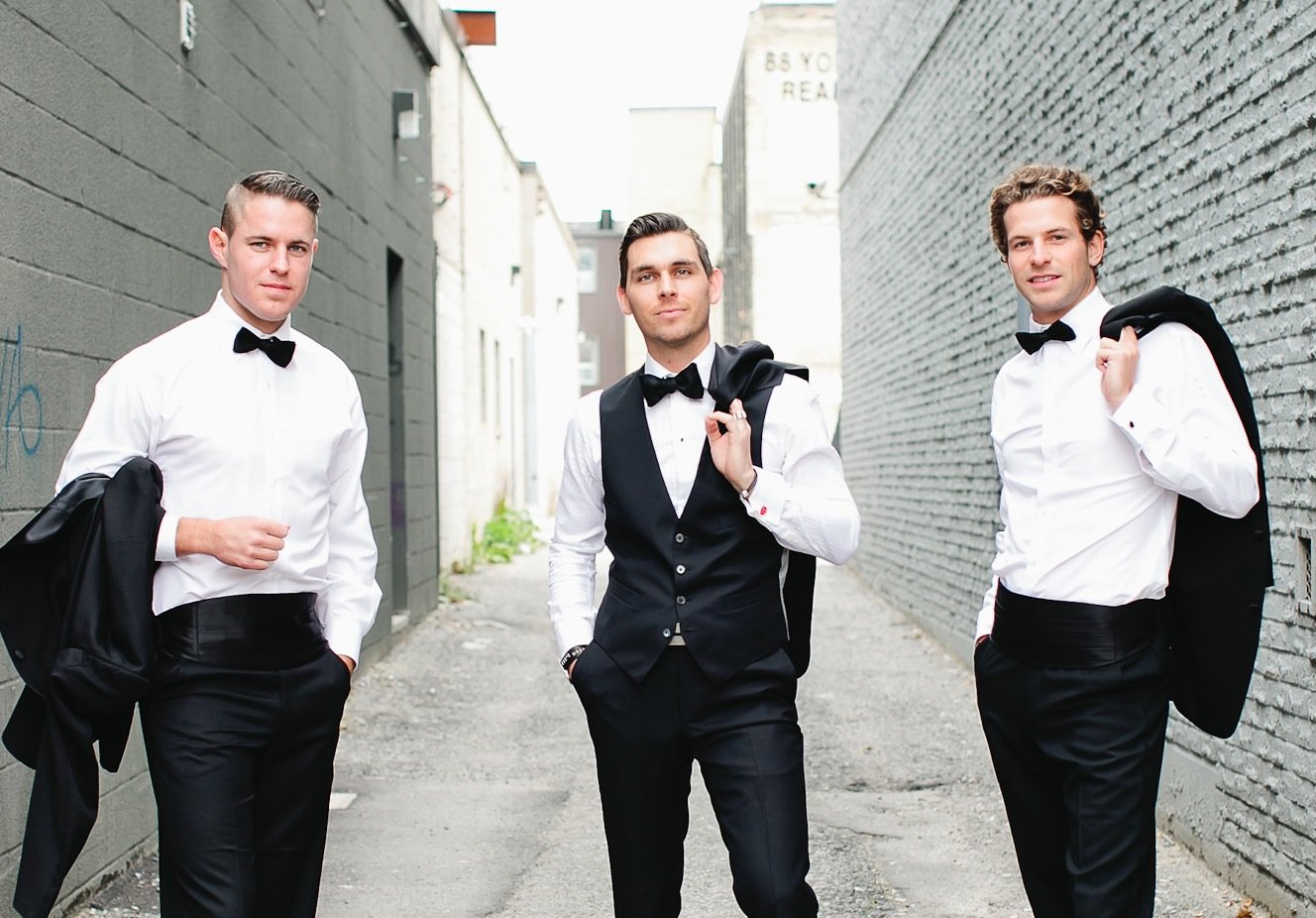 So one of your best buds asked you to be his best man—once you're done being flattered, it's likely that you'll start stressing about your wedding toast.
Having all eyes and ears on you during the most important occasion of your friend's life so far can feel like a lot of pressure! Try to relax about it—anxiety is the enemy of eloquence—and follow these pointers for giving a stellar best man speech:

Do plan ahead. You won't be able to craft a great toast at the last minute.  At least a month before the wedding you should start jotting down ideas. If you need inspiration (especially likely if you don't know the bride well) ask mutual friends to tell you favorite stories about the couple, ask the groom to tell you again about how he and his beloved met, and generally try to get a little more insight into the couple and what makes them a great match. Write down your speech, or at the very least a detailed outline, and review it the afternoon of the wedding.

Don't drink too much. While having a drink or two might calm your nerves and result in a better speech, any more than that and you risk sloppy rambling. In fact, if you stay sober for the speech you are guaranteed to do a better job than at least half of best men who have gone before you.

Do say thanks. Start off your speech by thanking the couple and their families for hosting such a lovely wedding, and thanking the guests for sharing such a special day with you.  It's an important gesture and an easy way for you to kick things off.

Don't try too hard to be funny. The misconception that a best man speech should be humorous results in some terribly unfunny, dull and even offensive speeches. If laugh-worthy anecdotes about the groom arise naturally as you're writing the speech, that's great. But if not, don't try to force it. (Caveat: Don't try to be funny about the bride, at all. Even if you think it's affectionate, even if you think the crowd will love it, do not tell any joke that could ever be interpreted as being at her expense.)

Do tell a story. You'll keep people's attention and deliver a speech they actually remember if you can tell a brief story about the bride and groom. Ideally, this story will be a micro example of why they're such a great couple, or have some larger message about love and commitment. If no such story comes to you, it's a pretty reliable strategy to tell the story of the first time the groom told you about the bride. Feel free to take some liberty with the details to make it all look more romantic.

Don't talk about yourself. When we're nervous, it's tempting to make ourselves the focus of a speech ("When I first met Jack I was an awkward college freshman . . "), so remember to keep the focus on the couple.

Do keep it brief. The speech should last no longer than five minutes at the very longest, and three minutes is probably ideal.

Don't mention these things: Former relationships of either member of the couple, the current divorce rate, or anything about sex.

Do end on a happy note. No matter what else you say during your speech, if you end it with sweet and sincere sentiments you can count your best man duties as a job well done.  Can't think of quite the right thing to say?  Look for a quote about love or marriage that seems to fit your friend's relationship. One example, attributed to the composer Franz Schubert: "Happy is the man who finds a true friend, and far happier is he who finds that true friend is his wife."

Final Thoughts

What do you think makes a great best man speech, or a terrible one?  Let us know your thoughts on Facebook or Twitter, or in the comments section!

(Know a maid of honor who could use some speech advice? Have her check out our Do's and Don'ts of Maid of Honor Speeches for guidance.)