Rings inspired by Celtic heritage and tradition are as popular today as they ever have been. At Brilliant Earth, we take a modern approach to classic Celtic symbolism and offer a variety of really special choices perfect for an engagement ring, a promise ring, or any declaration of devotion. Inspired by tradition, our Celtic engagement rings are infused with contemporary style and a fresh sensibility.

 Celtic Love Knot Rings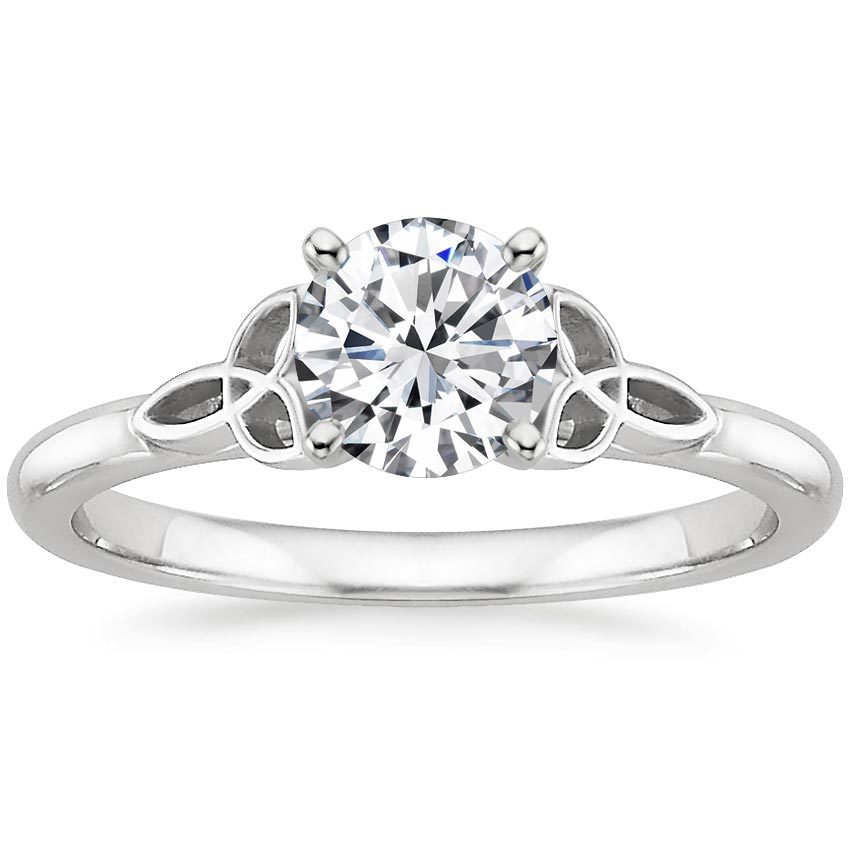 A beautiful way to incorporate Celtic symbolism into an engagement ring is with a Celtic love knot design. Celtic love knots represent eternal love, two souls intertwined forever, and make a perfect symbol of your sacred, enduring vows.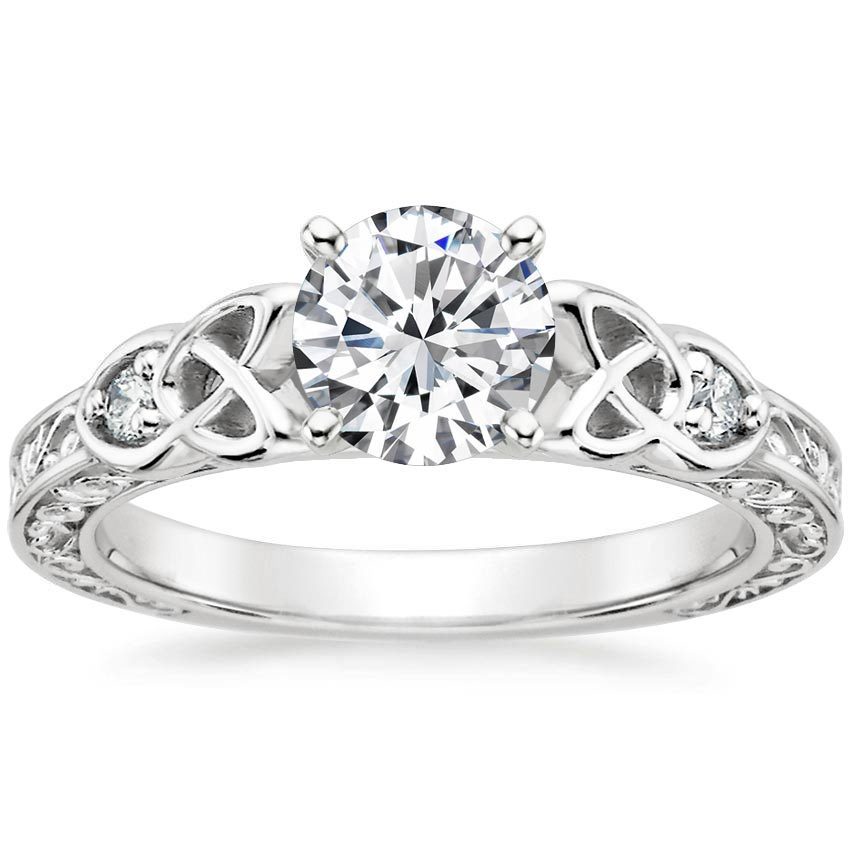 Our cherished Celtic Love Knot Ring represents two souls bound together by everlasting love, and makes a stunning statement. It can be made with a center diamond or sapphire in the shape of your choice, and in platinum or white, yellow, or rose gold. We also offer a luxe version, featuring diamonds on the band.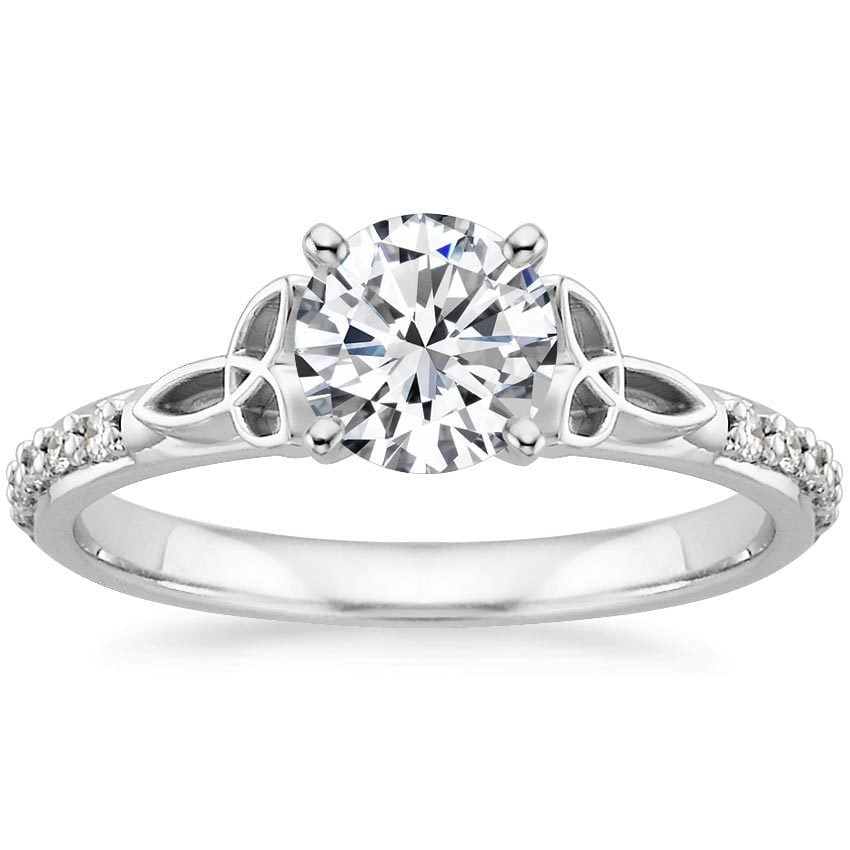 We also offer wedding bands featuring elegantly rendered Celtic love knot designs, such as the Celtic Eternity Knot Ring.

Claddagh Rings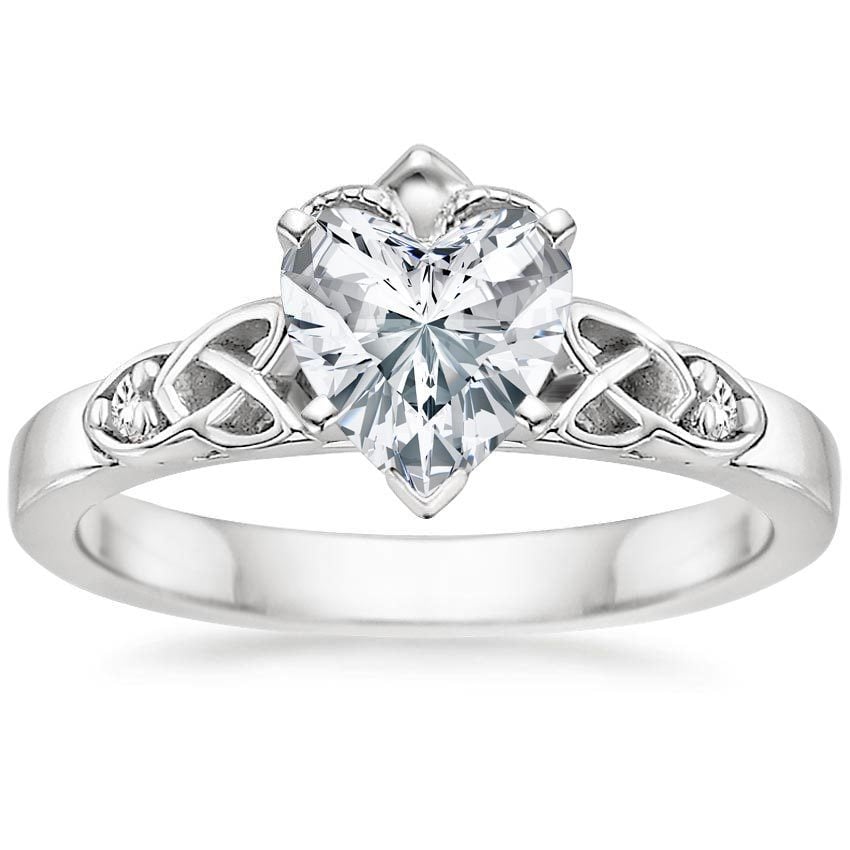 Probably the most well-known of the Celtic styles is the claddagh ring. A classic claddagh depicts two hands clasping a heart, topped by a crown. The heart represents love, the hands friendship, and the crown loyalty. In addition to the unique design attributes, there is great specificity in how the claddagh is worn. Traditionally, facing out on the right hand indicates romantic availability, while facing in signifies you're in a relationship. Facing out on the left hand means you're engaged, and facing in lets the world know you are married.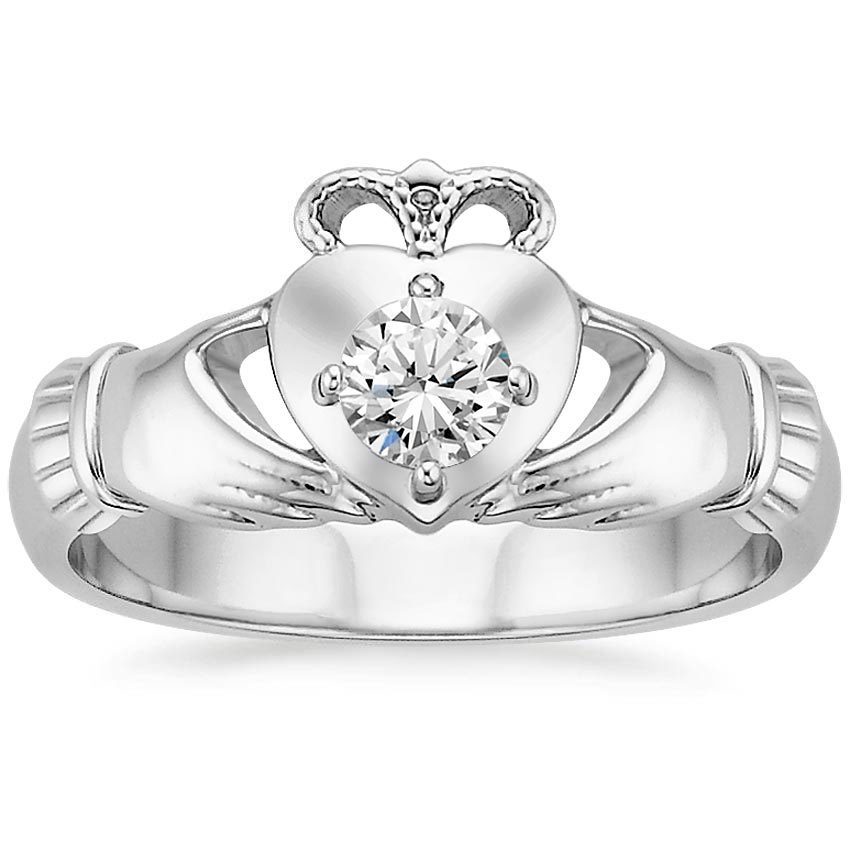 This traditional Irish design originated in the 17th century in a fishing village outside of Galway, called Claddagh. The legend goes that a young villager was kidnapped by pirates, sold into slavery in Algeria, and taught to be a metalsmith. After fourteen years he was released from slavery and returned to his hometown to find the fiancé he'd left behind waiting for him, and he made her a claddagh ring. The claddagh has been spotted on a number of today's celebrities, including Julia Roberts, Sienna Miller, Tim Morrison, Jackie Kennedy, and Bono, as well as yesterday's royals—Queen Victoria owned a claddagh, and Princess Grace of Monaco (the Irish-American actress Grace Kelly) wore one after a visit to her ancestral Ireland. Claddagh rings have historically been handed down within a family, so choosing this ring is a great way to create a one-day heirloom.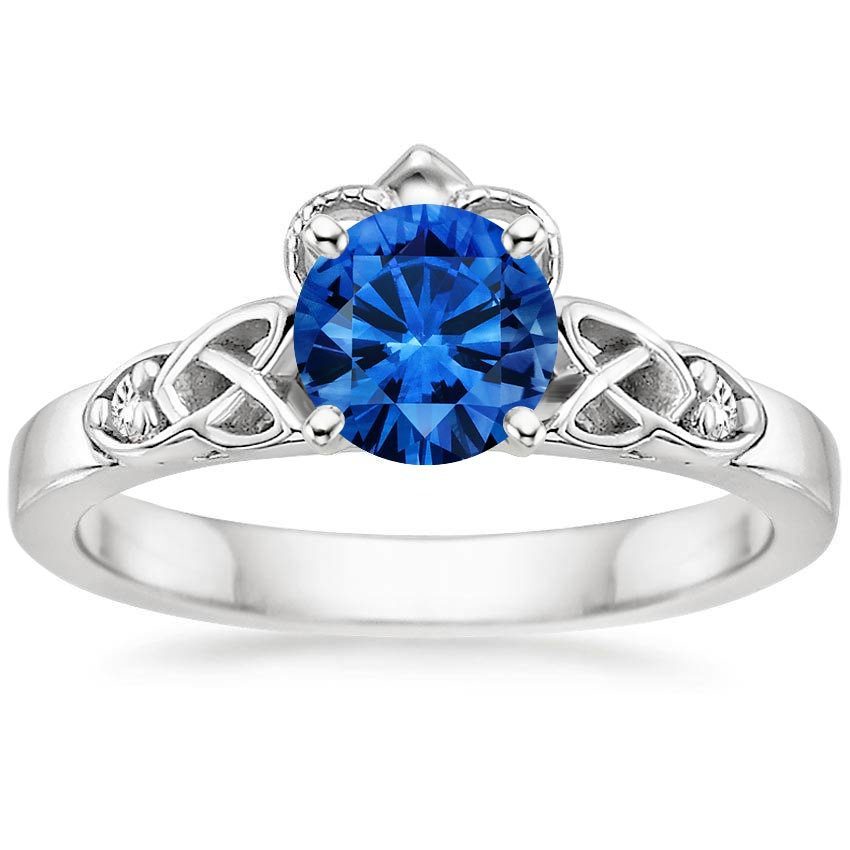 Brilliant Earth makes both a classic Claddagh Diamond Ring and our Celtic Claddagh Ring, which combines the claddagh and celtic love knot symbolism into one design. Although these rings are born of centuries' old tradition, there are many ways you can personalize them to fit your modern style—all of our Celtic and claddagh rings are available in your choice of precious metal, and we offer a variety of options for the cut and color of the center gemstone.

Custom-Designed Celtic Engagement Rings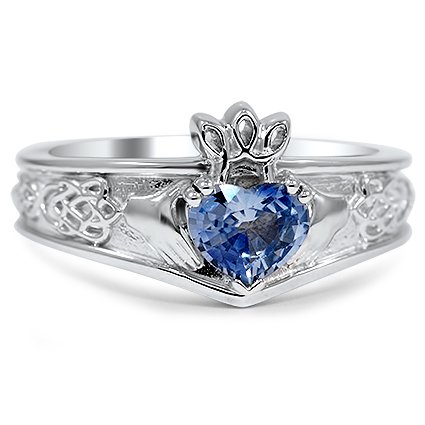 We often see the claddagh or other Celtic symbols as an inspiration to design a completely custom engagement ring. Our collection of Celtic inspired engagement rings is sure to inspire. We also have designed countless Celtic wedding rings for both men & women.  At Brilliant Earth, we would love to help you create something that gives a nod to heritage, represents your sentiments, and is truly unique!

Final Thoughts
Do you love Celtic engagement rings?  Which style is your favorite? Let us know on Facebook or Twitter or in the comments section!