You don't need a quiz to find out a woman's wedding style—sometimes all you need to do is look at her engagement ring! An engagement ring can be highly indicative of a woman's overall fashion preferences. Most often an engagement ring is chosen for a woman in one of two ways: she picked it out herself, or her fiancé (the person who knows her better than anyone) chose it for her. Engagement ring styles often mirror a woman's actual or desired wardrobe, home decor, attitude, lifestyle, and, of course, her bridal fashion!

Some women adore their engagement ring so much that they structure their bridal attire around it! If this sounds like you, take inspiration from our bridal fashion ideas! Discover the perfect dress and accessories to complete your vintage, modern, nature-inspired, or glamorous bridal style.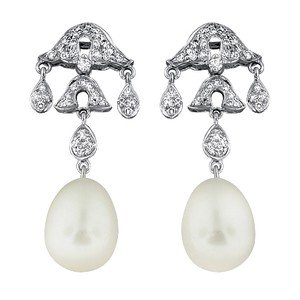 Vintage Bridal Fashion

An increasingly popular wedding style isn't fashion forward… It's fantastically fashion backward! Women who adore one-of-a-kind estate pieces or antique-style engagement rings will likely carry vintage style throughout their entire bridal outfit. The best way to show off vintage style is to pick the perfect antique (or antique-style) accessories.

A simple way to infuse vintage style is to wear a birdcage or skull cap veil. Birdcage veils cover the eyes in a mysterious way, creating a distinct look that many people automatically associate with the first half of the 20th century. Skull caps—veils that fit close to the skull but do not extend down past the eyes—also provide a unique look.

As for wedding dresses, Vintage fashion encompasses decades of style trends, so pick your favorite era and find a dress that embodies the fashion of that time. Whether your antique dress has a high lace neckline, intricate beading, flowing bohemian sleeves, or tea-length charm, all eyes will be on you!

Jewelry

Your vintage bridal style hinges on finding the perfect piece of estate jewelry.  Though the dress, the shoes, and the bouquet are all a significant part of your wedding ensemble, your glowing face is of the utmost importance. After admiring your outfit, your friends and family will be focused on your face to see the emotions that cross your features throughout the night, so illuminate your face with a stunning pair of antique earrings!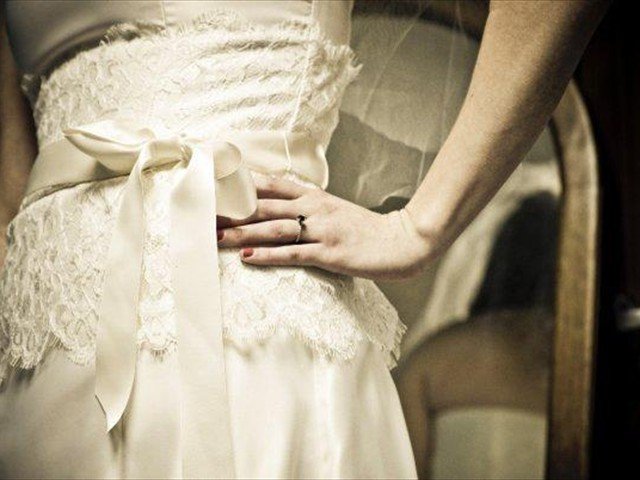 Modern Bridal Fashion

Modern engagement rings are all about streamlined style.  Clean lines are a major component of modern style—they can be stick-straight of gently curving so long as they are smooth and minimalistic. Keep this in mind when planning a modern style wedding!

Modern wedding dresses generally stick to these same principles, but they can go way outside the box.

♦ Dresses are often cut close to the body and feature illusion necklines, low backs, and sheath silhouettes.

♦ They can also, however, feature very avant-garde aspects, such as extra-long, voluminous skirts and grand shoulder decorations.

♦ Consider unique headpieces.
Jewelry

Modern jewelry can be difficult to define, but it generally follows these same principles of modern design: minimalistic with clean lines. Strong geometric elements such as circles, triangles, and squares, make their way into these designs.

Nature-Inspired Bridal Fashion

Many contemporary couples want to get married while in perfect harmony with the earth around them. They are going back to their roots… literally! Nature-inspired weddings can happen in backyards, on beaches, amongst the vineyards, up in the mountains, or deep in a forest. These weddings are all about relaxation, whimsy, and getting in touch with the world around you.

When we think of nature-inspired wedding gowns, we think of Titania, Queen of the Fairies in A Midsummer Night's Dream, with her wispy dresses and long flowing hair. The fashion for natural brides should be soft, flowing, flowery, and simple. These brides generally leave the beading and ball gowns behind in favor of chiffon, organza, silk, and light lace. Natural waistlines, creamy ribbons, sheer cap-sleeves, and long, gauzy skirts all create a soft, sprite-like appearance. A crown of flowers is the perfect finishing touch for a nature-inspired wedding ensemble. When picking out your wedding flowers, make sure that nothing appears too structured. Wildflowers are best, but a well-designed natural bouquet can be absolutely stunning.

Jewelry

If you would love a nature-inspired wedding ensemble, you should look for jewelry that mirrors your favorite aspects of nature. If you love the ocean and you will be saying "I do" with your toes in the sand, consider our silver wave pendant with an ethically sourced blue sapphire.

♦ Make sure that all of your diamonds, colored gemstones, and precious metals are eco-friendly and conflict free!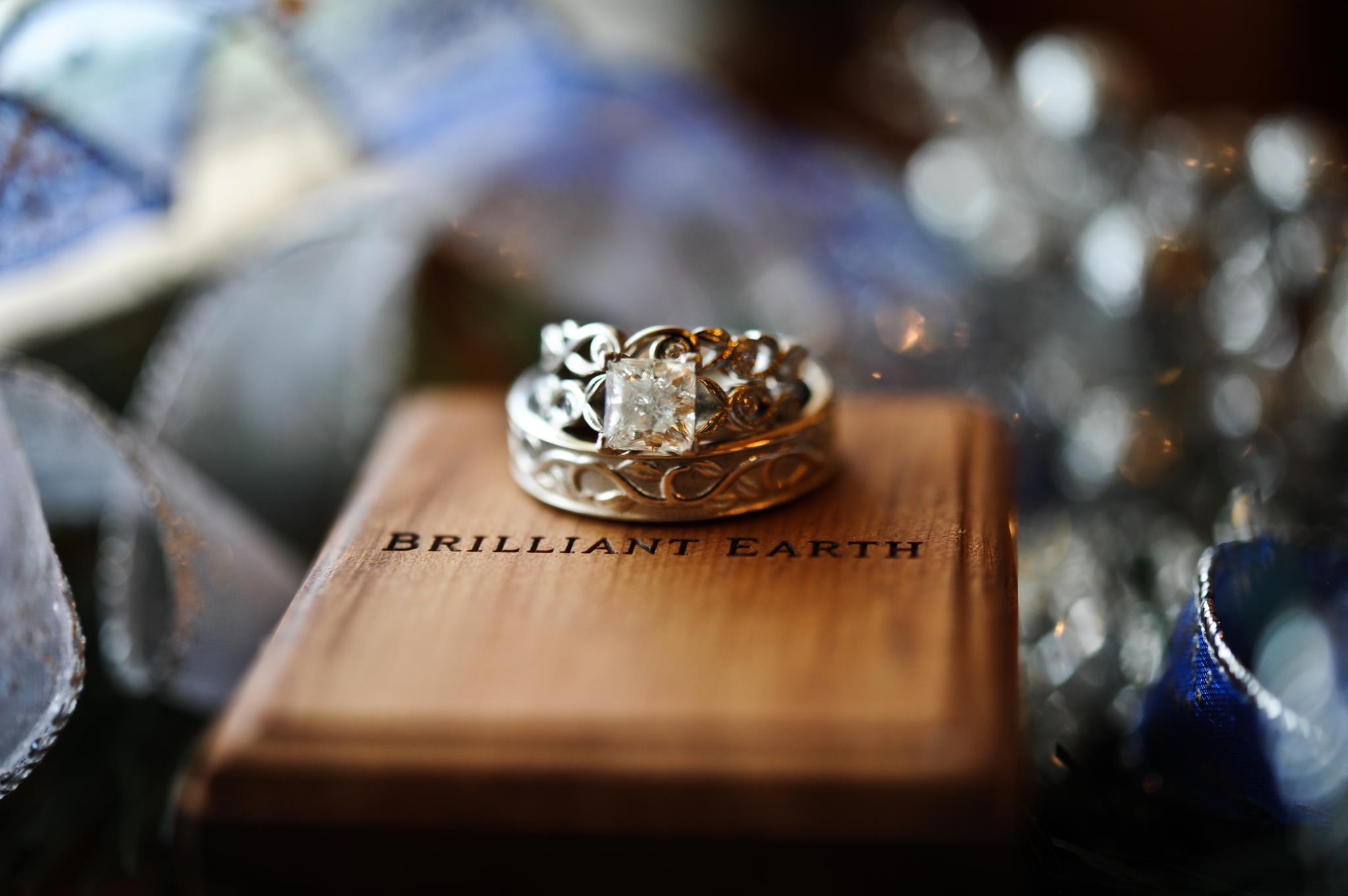 Glamorous Bridal Fashion
To a glamorous bride, fashion is of the utmost importance. These wedding dresses typically feature dramatic silhouettes with extra beading and sparkle. Shimmering fairytale ball gowns are the classic glamorous choice, but fit and flare, mermaid, and drop-waist dresses paired with a dramatic cathedral veil are absolute showstoppers.  Glamorous dresses begin blending with modern style dresses when it comes to the large, voluminous skirts. Stiff fabric is pinched and ruched to create flowers, pickups, and ruffles that look very dramatic next to a fitted bodice.

Whereas bridal shoes might not play a leading role in other wedding styles, glamorous brides are all about the shoes. Their shoes usually match their dress in terms of glitter or size. Rhinestone encrusted heels or soaring designer stilettos are standard fare for these dazzling ladies! If you consider yourself a glamorous bride, your feet are probably conditioned for long hours in towering heels, so rock those wedding shoes all night long!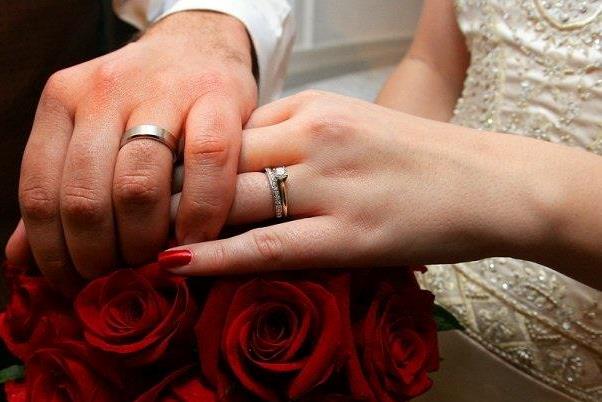 Jewelry

Glamorous bridal wedding jewelry all begins with the engagement ring. Popular glamorous engagement styles feature show-stopping, glittering designs. We recommend the halo style diamond ring. This style features stunning pavé-set diamonds, a popular choice for glamorous engagement rings. If you already have an engagement ring but you love these stunning styles, consider wearing one as a right-hand ring! Other glamorous styles include the Three Stone Diamond Trellis Ring.