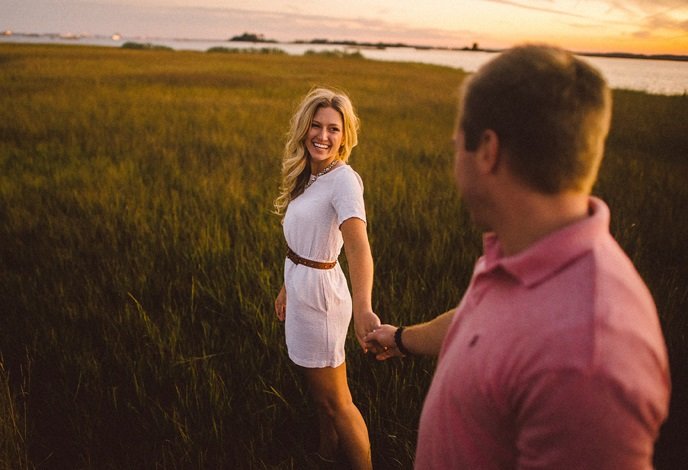 We took a look back at 2013, crunched some numbers, and discovered a few fascinating trends in who's buying rings, and which styles they're choosing. This is how Brilliant Earth couples expressed their commitment in the year that just ended:
Women influence engagement ring purchases 50% of the time. 
By "influence" we mean anything from the bride-to-be pointing her man to a few styles she likes but letting him choose, to men coming to our showroom with a sister or best friend that has
all
the information, to men sending our jewelry specialists links to their sweetheart's dream
Pinterest
boards.
She pays for her engagement ring 10% of the time.
Although men are usually the ones paying, 2013 saw an upward trend in women picking up the tabs on their own engagement rings. Nearly 1 in 10 women paid the bill!
Even more women are paying for his ring.
Almost one third of our wedding bands are sold to women, showing that more and more women think of purchasing her man's wedding band as a sweet pre-wedding gesture. When a woman purchases a wedding band she's most likely to buy one for her fiancé only, not her own. In contrast, men picking up the tab are likely to purchase both their own and their bride-to-be's bands.
Rose gold was white hot.
Once a rare choice, feminine rose gold was super-popular in 2013. Couples loved rose gold in both romantic, vintage-inspired looks and more sleek contemporary designs. This year, we sold a record number of rose gold men's wedding rings, showing that some men are craving a more distinctive look.
Delicate designs ruled.
Wispy, feminine engagement rings were our most popular styles in 2013, showing a move away from the more blingy halo trend of years past. The
Willow
and the
Chamise
rings are two top-selling examples of this trend.
Fancy gem shapes were on the rise.
Round brilliant cut diamonds were still the most sought after in 2013, but we saw a dramatic rise in the popularity of fancy shapes like princess, cushion, and oval cuts. Fancy shaped diamonds reflect women's search for a more distinctive look, and often represent a greater value than round brilliant cut diamonds due to supply and demand.
Antique rings had a major moment.
Last year many couples fell in love with one of our
antique and vintage
engagement rings. Couples who like antique style but wanted a new ring frequently chose our vintage-inspired
Delicate Antique Scroll Ring
.
Final Thoughts
Did you get engaged in 2013, or are you hoping to in the year ahead?  Let us know if these trends ring true to you, on
Facebook
or
Twitter
, or in the comments section!