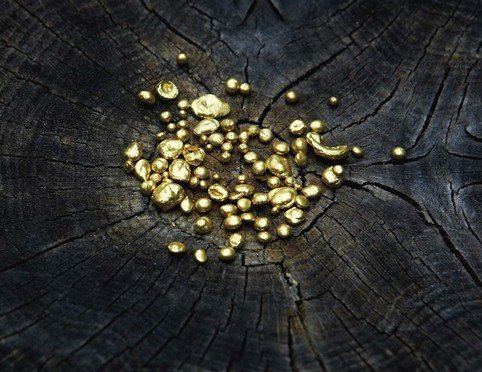 An important step has been taken to increase the availability of independently certified fair trade gold on the international market. Ethically sourced gold may soon join the ranks of increasingly popular third party fair trade certified products, such as chocolate and coffee brands. In December, 2008 the boards of the Alliance for Responsible Mining (ARM) and Fairtrade Labeling Organizations International (FLO) agreed to work together to develop a third party certification for fair trade gold standards.
Internationally, an estimated ten million poverty-stricken gold miners are working in dangerous, inhumane, and environmentally detrimental conditions. ARM and FLO are hoping to pool their strengths in an effort to sustainably improve conditions in numerous small-scale mining communities. By democratically organizing artisanal miners and giving them access to fair trade markets, small-scale mining operations would be able to afford much needed improvements in mining conditions, minimize environmentally destructive practices, and directly contribute to the communities in which the mines are located. ARM is already running nine pilot programs in Latin America, on which they hope to build. Additionally, ARM and FLO are exploring how to involve environmental organizations in the initiative.
Joint labeling standards for ARM and FLO are being currently developed. If both organizations' boards pass them, then third party fair trade certified gold products bearing the joint labels could be available as soon as 2010. In line with our commitment to fair trade gold, Brilliant Earth is excited about this initiative, and applauds ARM and FLO for taking a measured approach.