Atlanta is a city known for its rich history, local art and music, a mouthwatering food scene, and its warm and welcoming culture.
Brilliant Earth is thrilled to announce our new Atlanta based showroom! As the "heart of the southeast," Atlanta is a world-class city, and Brilliant Earth is very excited to open a showroom in this cultural hub.
In celebration of this new showroom, we took a look at some of the top engagement ring trends from our customers in the Atlanta area.
Lavish and Luxe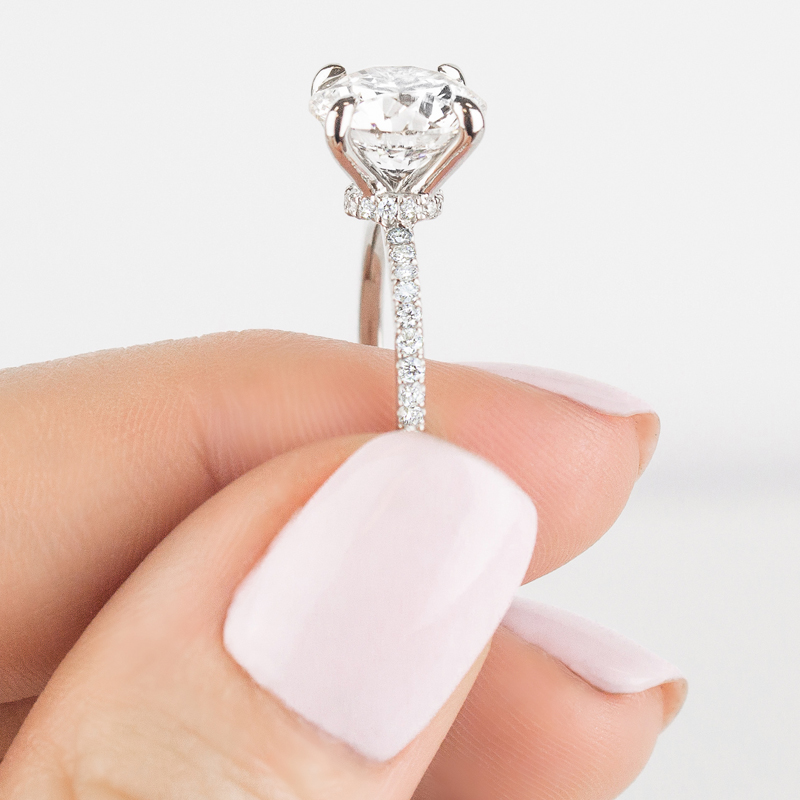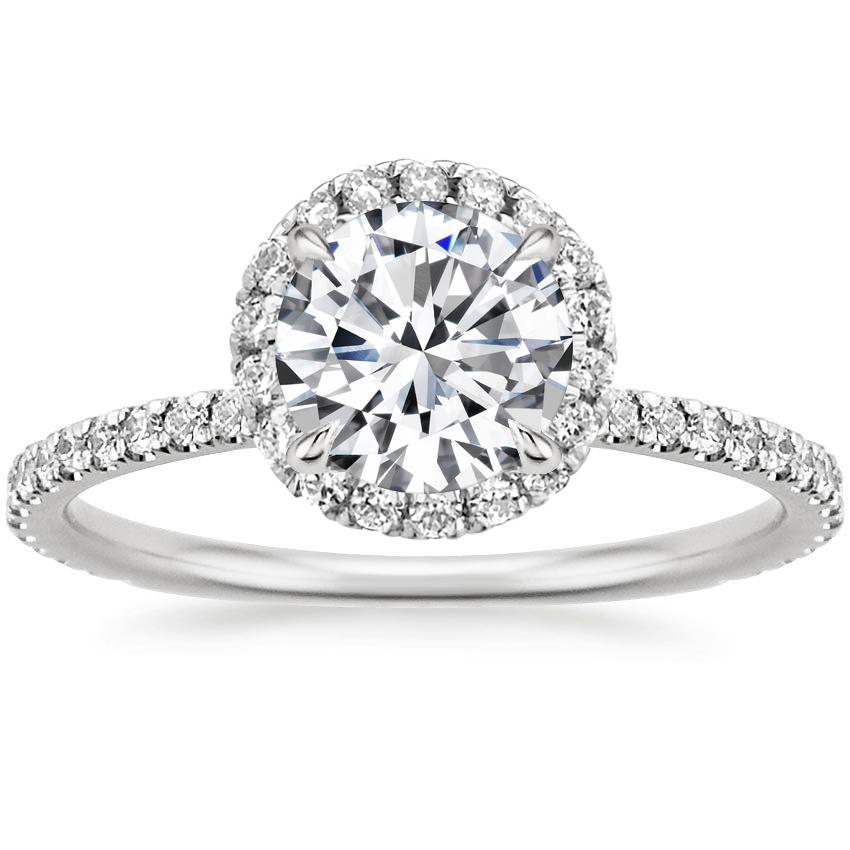 A reflection of the city itself, customers in Atlanta love to stand out with opulent and luxe engagement rings. Settings with surprise or hidden diamond accents are particularly popular, with styles like our Waverly Diamond Ring and Demi Diamond Ring topping their list. The Waverly Diamond Ring setting features a seamlessly sparkling look with pavé diamond accents adorning the band, gallery, and wrapping the center gem in a glittering halo. The Demi Diamond Ring is a fan favorite with a hidden halo of diamonds resting underneath the center gem.
One of a Kind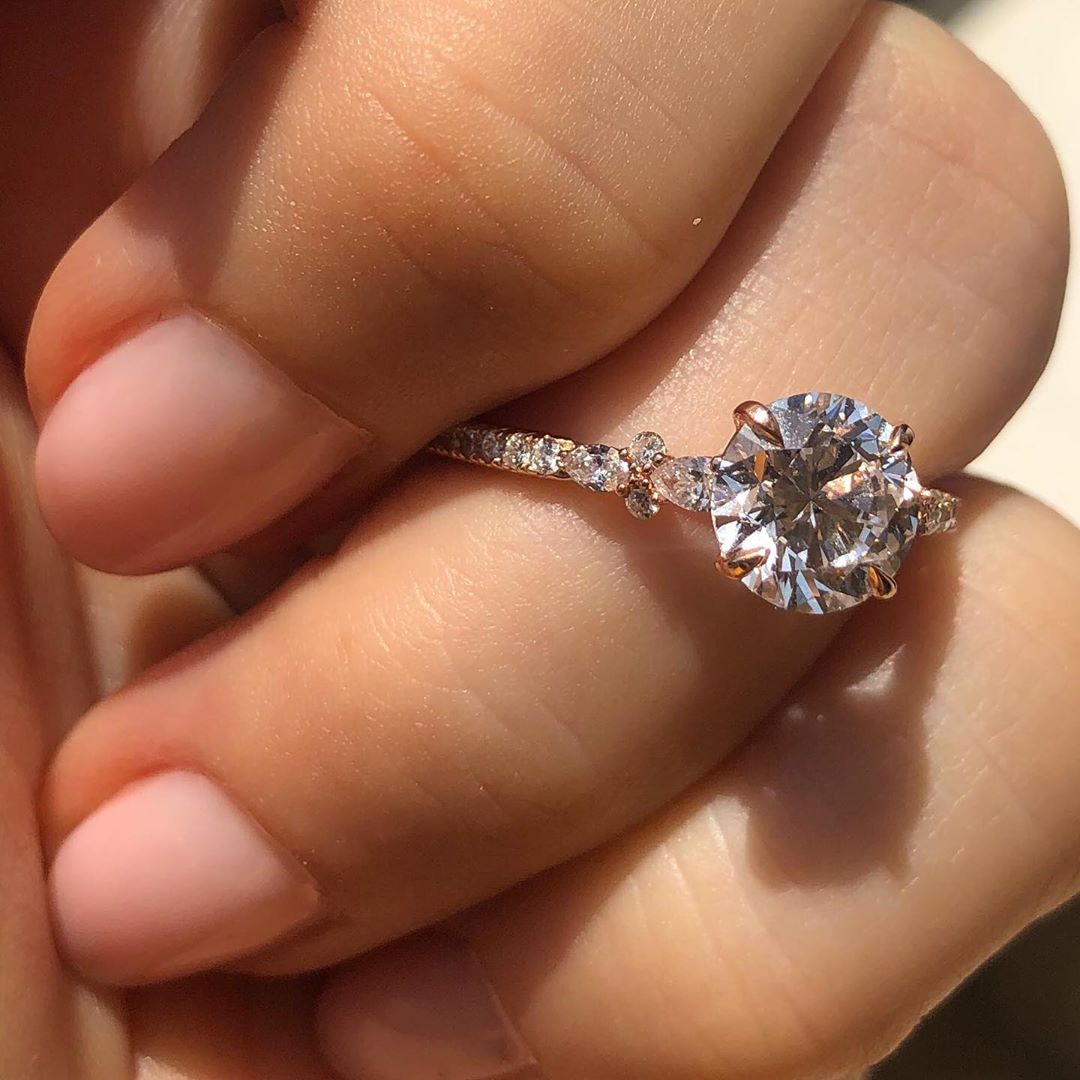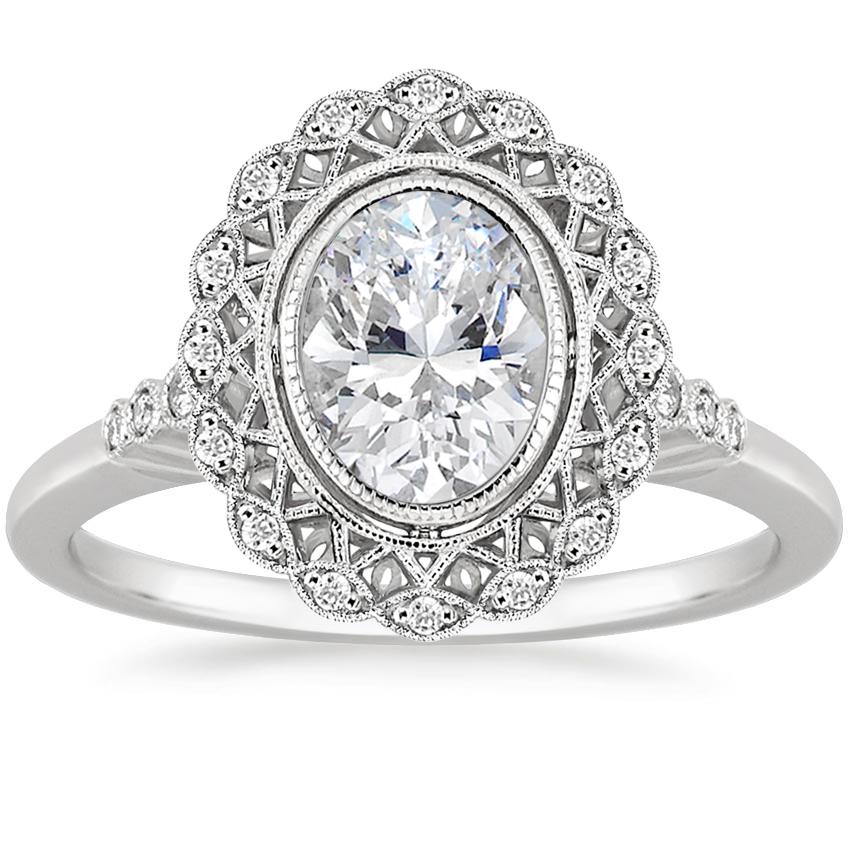 It's no surprise that unique stand-out styles would be favored by hip and cultured Atlanta. Atlantans love our Alvadora Diamond Ring – with 10% of all sales for this setting coming from this region! This truly exceptional vintage-inspired ring features a bezel-set center gem surrounded by lavishly detailed latticework and a halo of shimmering diamonds. The uniquely beautiful Primrose Diamond Ring is also a local favorite with its floral diamond clusters that embrace the glistening center gemstone. Beaded detailing adds an air of timeless elegance to this show-stopping ring.
Staying Golden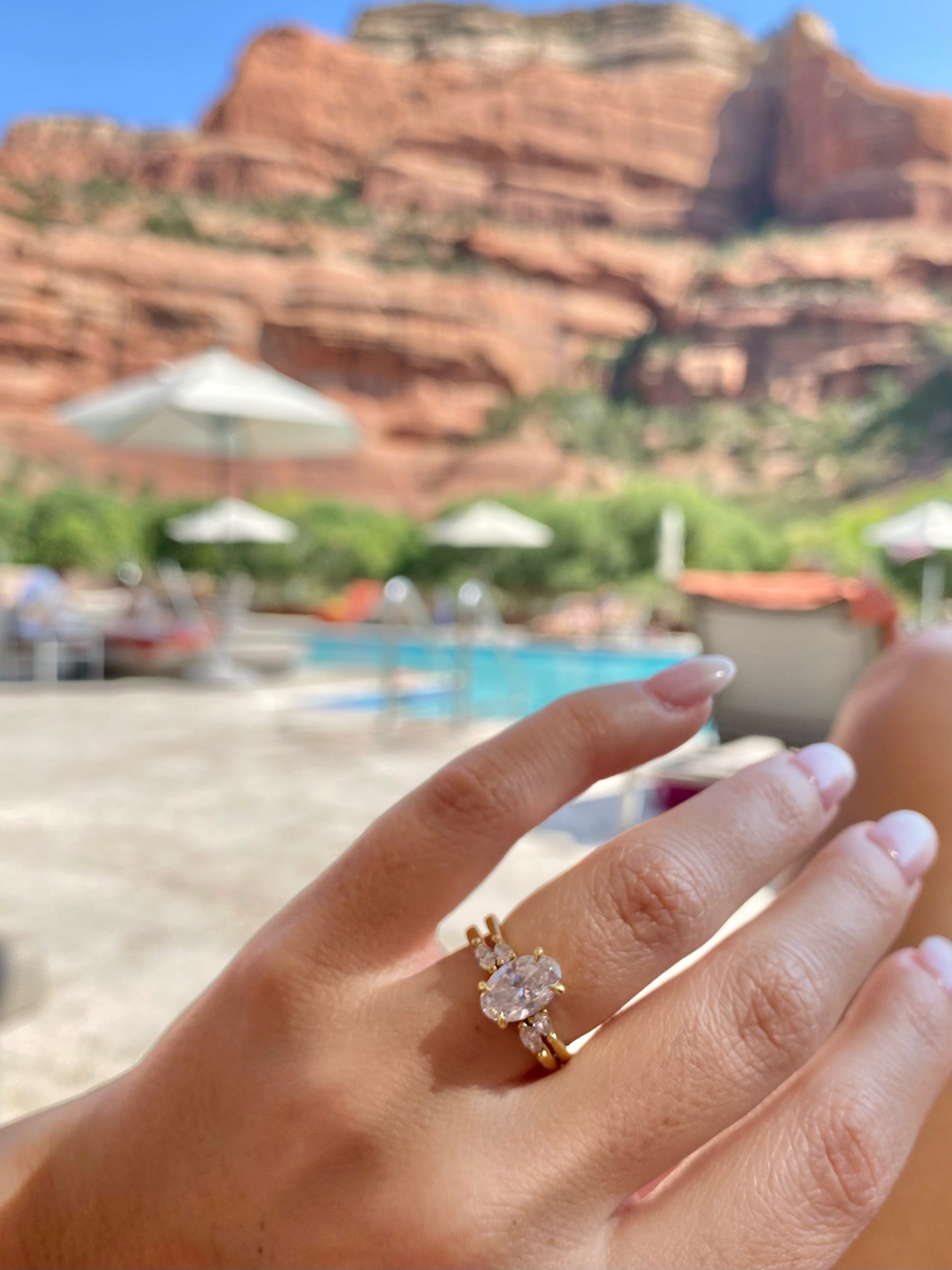 Our customers in the Atlanta area love the warm hues of 18K yellow gold and favor this metal type over others. The French Halo Diamond Ring setting in yellow gold is especially popular, with 10% of all sales for this ring setting coming from the Atlanta area. The sleek and modern North Star Ring in yellow gold is another Atlanta favorite with four compass-point claw prongs that embrace the center diamond or gemstone. Classic three stone ring settings set with elongated fancy shaped diamonds, like oval, are also on trend. The Aria Diamond Ring in 18K yellow gold set with an oval diamond in the center is a top trending style in the Atlanta area.
Final Thoughts
We're thrilled to be joining the Peach State and the amazing culture and community of Atlanta! What do you think of these Atlanta engagement ring trends? Let us know on Instagram, Facebook, Twitter, or in the comments section, and schedule your visit to our Atlanta showroom on our website.