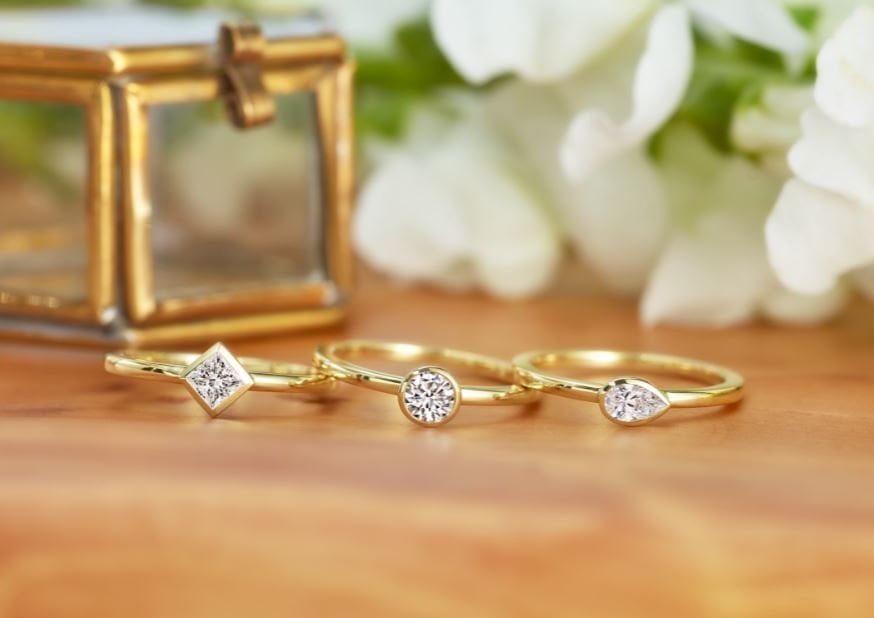 If you love contemporary art, cutting-edge technology, the very latest in fashion or home design, or all of the above then you probably want your wedding ring to be as thoroughly modern as you are.
What is a modern wedding ring? These rings have clean lines and an understated glamour that perfectly suit a contemporary style sensibility. When they feature diamonds the diamonds are bezel set, flush set, or channel set, to maintain the ring's clean lines. Modern wedding rings are most often made of platinum or white gold, though yellow and rose gold can be an intriguing choice for a modern ring, creating a stylish interplay between contemporary design and a more traditional precious metal.
You can pair a modern wedding ring with a modern engagement ring, or with a more traditional one. The clean lines of modern wedding bands make them very versatile—an important quality in a piece that you will wear for a lifetime!
If you're interested in a modern ring, here are some options we think you'll love:
The Barre Diamond Ring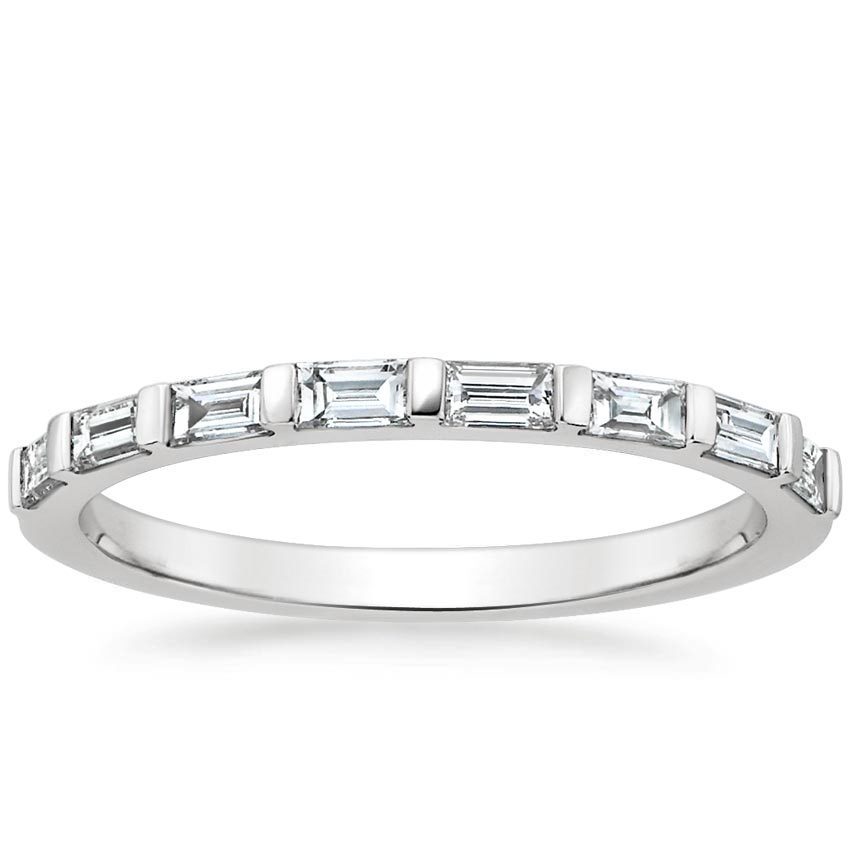 If you love angular diamond shapes, this elegant wedding band may be for perfect for you: irresistible diamond baguettes are channel set across the top of the sleek and chic ring.
The Hammered Low-Profile Wedding Ring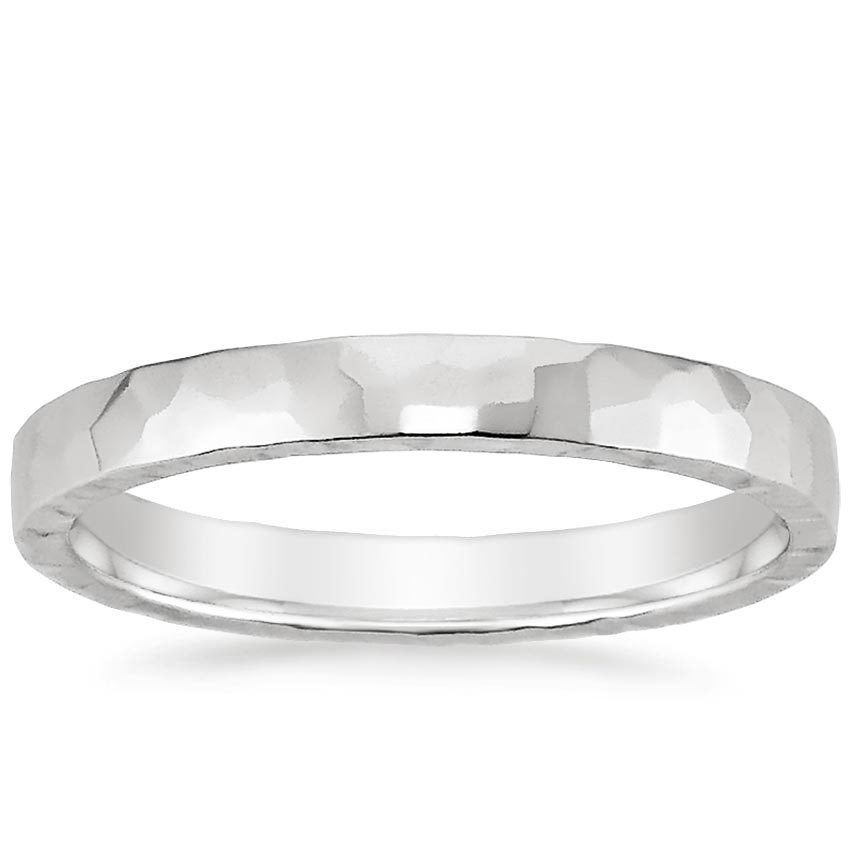 A hammered finish gives this band a sculptural effect and lots of visual texture. Both understated and elegant, it's ideal for very active women. If you want your ring to coordinate with your husband's, pair this with the men's Canyon Ring.
The Juliet Ring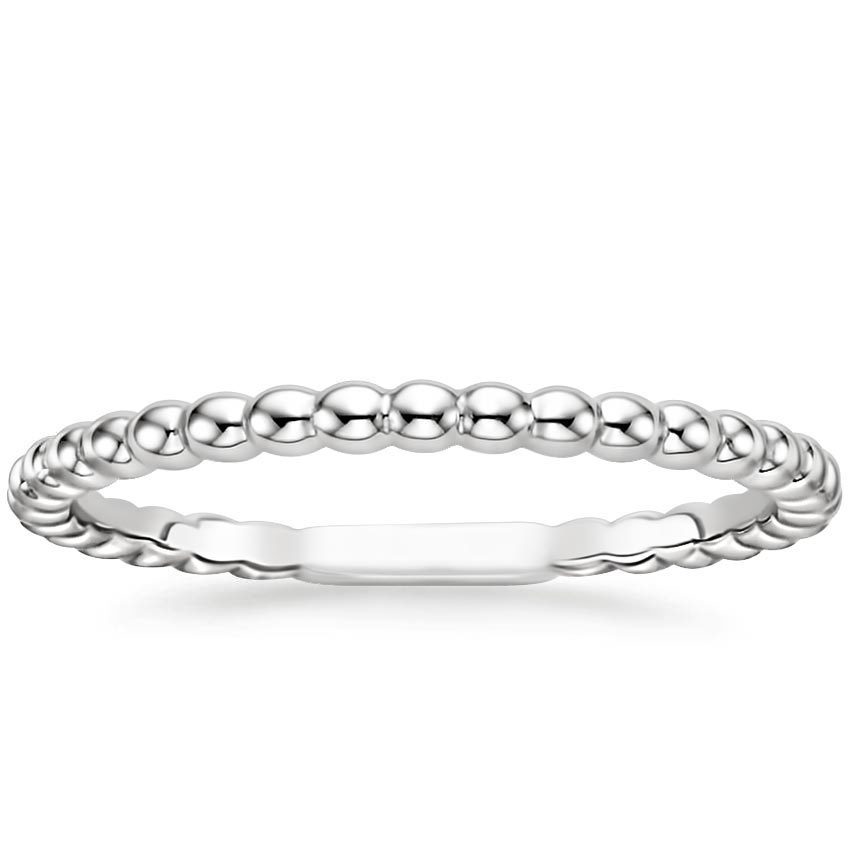 Delicately sculpted bead details glisten around this unique band for a look at once classic and contemporary. The Juliet ring pairs well with our Juliet engagement ring.
The Nova Wedding Band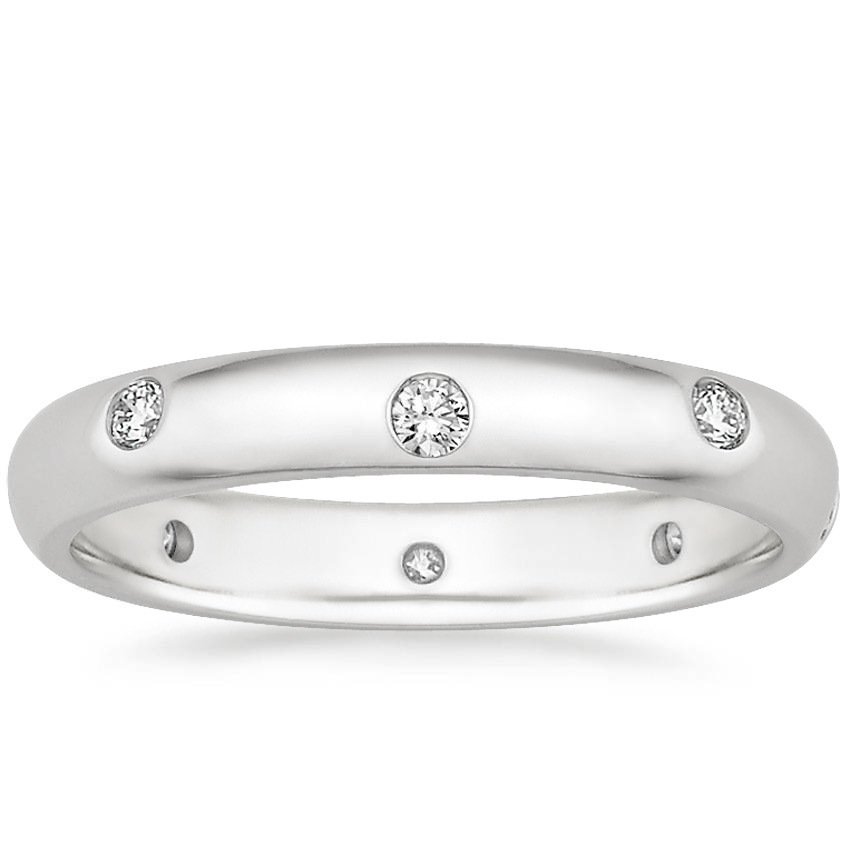 This sleek, high-polish ring features flush-set round diamonds that twinkle like stars around the band of this chic, contemporary ring.
The Isla Diamond Ring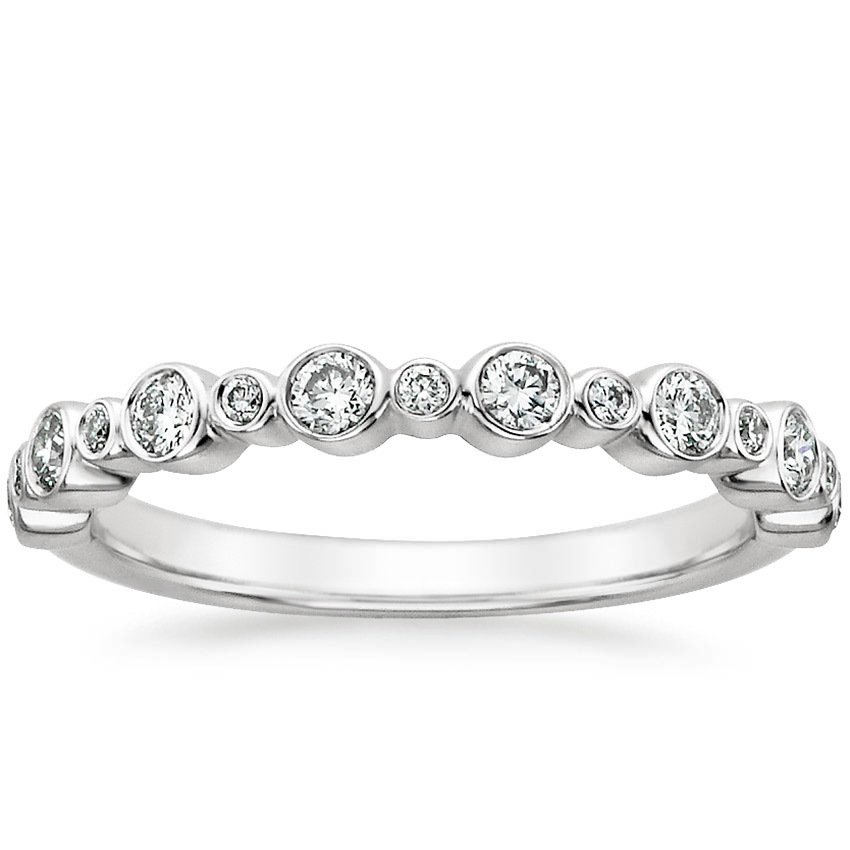 One of our newest designs, the Isla features bezel set round diamonds in two sizes, which alternate across the top of this chic ring, creating an enchanting pattern.
Final Thoughts
Do you love modern wedding bands? Which style is your favorite? Let us know on Facebook or Twitter, or in the comments section!