Canadian Diamonds
Canadian diamonds are found in the remote and largely untouched Northwest Territories of Canada, south of the Arctic Circle. Brilliant Earth sources from the Diavik and Ekati mines. Canadian diamonds are mined in alignment with internationally recognized environmental and labor standards, and are untouched by violence and human rights abuses.
Labor and Community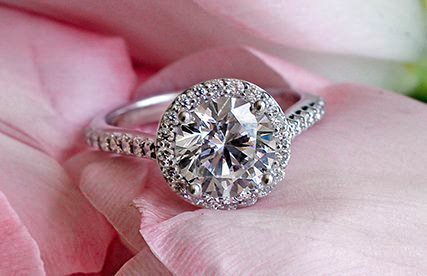 Canadian diamonds lay hidden beneath the pristine tundra of the Canadian Arctic, and remained undiscovered well into the last century. When Canadian diamonds were eventually discovered, special priority was placed on negotiating mutually beneficial agreements with local indigenous populations and respecting the Arctic environment. The Diavik and the Ekati diamond mines have continued to demonstrate a commitment to the local Aboriginal people, providing a skilled apprenticeship program and sponsoring scholarship funds. Both mines are committed to providing training and preferential hiring to local residents of the Northwest Territories. Most employees at the Diavik mine operate on two-week rotations to maintain the health and safety of their employees. Their comprehensive health and safety standards include an air quality program and on-site medical care. Both mines invest in community development programs supporting education, literacy, health, and safety programs for surrounding communities.
Environment
The mines work to protect the fragile and unique wildlife, water, and fish habitats in the region by integrating environmental protection practices into their development. Both the Diavik and Ekati mines have land reclamation and rehabilitation efforts in place. Additionally, Diavik has built the first large-scale wind farm in the Northwest Territories that can supply half the mine's energy needs. Both mine operators have been audited by the Responsible Jewellery Council and are evaluated by independent monitoring agencies.