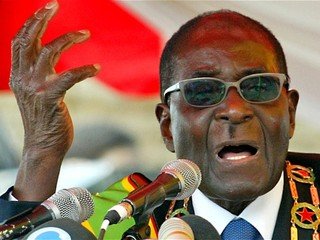 Just when we thought there couldn't be another twist and turn in the saga of Zimbabwe's troubled diamond sector, we got another surprise last week: Zimbabwe, which long fought for the freedom to sell its gems on the global market, has decided that it will ban the export of its own diamonds.
Is this an admission by Zimbabwe's government that the country's diamond mining practices haven't been ethical? And that it is committed to building a responsible diamond industry free of violence and corruption? Unfortunately, no. The decision, made at a meeting of Zimbabwe's cabinet ministers, is actually so bizarre and rash that it suggests that good governance in Zimbabwe's diamond sector is a long way off.
This isn't the first time that Zimbabwe's diamonds have been declared unfit for export. Through the Kimberley Process (KP), the diamond certification scheme, the international community placed a ban on Zimbabwe's diamonds in 2009. That ban was a reaction to shocking abuses: the massacre of 200 diamond miners by the Zimbabwean army and the enslavement of adults and children in the diamond fields. When the ban was announced, the Zimbabwean government complained bitterly. If Zimbabwe couldn't export its diamonds through legal trade channels, it would export them anyway on the black market, threatened the country's authoritarian leader, Robert Mugabe.
Eventually, the Kimberley Process relented. It lifted the ban in 2011, giving Zimbabwe free rein to export its diamonds. We objected at the time, believing that the ban was needed to pressure Zimbabwe to end ongoing abuses in its diamond trade. Only months earlier the BBC had reported that the Zimbabwean army was running torture camps for diamond miners. Later there were revelations that regime insiders had been stealing billions of dollars in diamonds, that diamond mining was polluting the environment, and that families relocated to make way for diamond mining were starving.
Now, three years later and after some auctions that fetched disappointing returns, the Zimbabwean government has done a turnaround. It says all exports of rough, or uncut, diamonds must be stopped. The reason given: Zimbabwe should be cutting and polishing its own diamonds before exporting them in order to maximize the value it gets. Exporting uncut diamonds is not "proper or rational" says Walter Chidhakwa, Zimbabwe's mining minister.
This explanation does have some logic to it. In the diamond supply chain, unearthing a diamond only unlocks a portion of the wealth the stone will generate. Companies that can take diamonds as they are found in the ground and cut them into beautiful, shining stones can make just as much profit or more. One reason why we are so enthusiastic about our Namibian diamonds is that they are not only mined in Namibia, but cut and polished there too. Namibia's diamond cutting and polishing industry creates skilled jobs and allows the country to capture more of the value of its diamonds.
The problem with the decision is that Zimbabwe does not yet have a cutting and polishing industry. A self-imposed ban won't create that industry overnight. It will take time to train workers and build companies capable of competing with the world's finest cutting and polishing establishments. The most likely result of the ban is that the Zimbabwean treasury will be deprived of revenues that could benefit the Zimbabwean people. Meanwhile, many of Zimbabwe's rough diamonds will still be exported; they will just be smuggled out of the country, with the profits kept by corrupt business leaders and government officials.
Farai Maguwu, a leading Zimbabwean human rights advocate and a Brilliant Earth partner, believes it would be better for Zimbabwe to take a more gradual approach—to continue rough diamond exports while simultaneously building the country's cutting and polishing capabilities. We agree. But that raises a question: what about our previous support for banning Zimbabwe's diamonds? Have we changed positions?
We would still support an international ban on Zimbabwe's diamonds if it could incentivize the country's government to eliminate all violence in the diamond fields, hold perpetrators accountable for past crimes, put in place anti-corruption measures, and treat relocated families fairly. But this self-imposed ban likely won't do any of that and will probably do harm—so it doesn't strike us as a good idea.