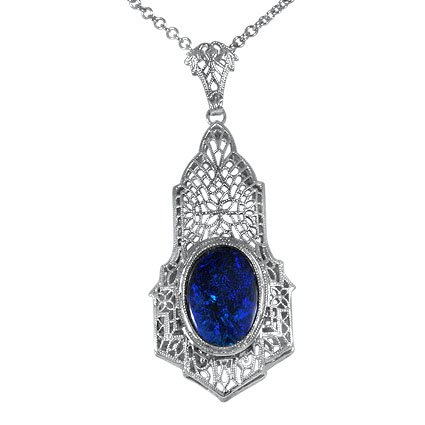 One of the most difficult questions we ask ourselves is, "What makes me unique?" In the end, it's a combination of character traits, personal interests, individual preferences, and life experiences that make us who we are.

For many, jewelry plays a part in defining who they are. Every morning we wake up and get dressed in street clothes, uniforms, or work attire. Jewelry is an amazing way to add something special and make you feel beautiful while expressing your individuality.

While some women choose simple studs or sleek diamond pendants as understated adornments, others want their jewelry to take center stage. Whether you want your unique jewelry to be glamorous, modern, or inspired by nature, there are endless styles to choose from, meaning you're guaranteed to find jewelry that speaks to you. If you already own classic jewelry and you're looking for something a little different, expand your horizons by looking for jewelry in any of these categories:

Vintage

Some of the most unique pieces of jewelry out there are stunning antiques. Dating back to the Victorian Era and beyond, these items are a little piece of history. You won't find any two pieces that are exactly alike! Master jewelers crafted each piece with love and precision, creating visually stunning masterpieces. From baroque cultured pearls with light, unusual hues to old mine cut diamonds that glow with vintage warmth, you're guaranteed to shine with these unique pendants and earrings.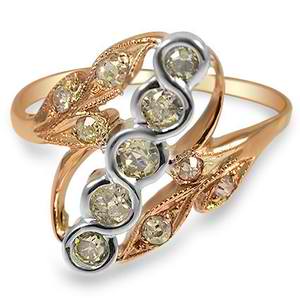 What you'll notice most about vintage jewelry is the unique style. While modern jewelry follows the current trends, these pieces look delightfully out of place. Clusters of diamonds, delicate filigree, and unusual designs are typical in vintage jewelry. Just like human beings, these pendants and earrings are made even more special because of the stories they tell.

If you are looking for a truly original engagement ring, consider an antique ring! With many brides choosing modern styles, an antique ring is a unique choice that you will enjoy forever.

Custom

What better way to make sure that you're the only person in the world who owns a specific piece of jewelry than to design it for yourself? Custom jewelry allows you to bring your vision to life. Whether you'd like to make subtle changes to an existing style or you've come up with your own wild idea, our jewelry design experts are waiting to help! The custom design process is simple. From quote to concept to our stunning visual models, we make sure that your finished piece is exactly what you want.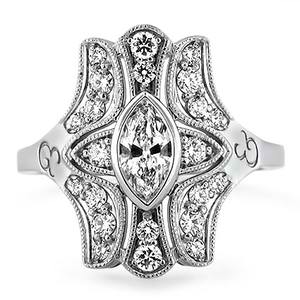 Fairmined Gold Jewelry

Very few jewelers take into consideration the social and environmental cost of gold. Dirty gold mining is one of the most destructive forms of mining, leading to ecological devastation, poor labor conditions, and the displacement of indigenous communities. A great way to combat the effects of dirty gold mining is to choose jewelry that is made from recycled precious metals. These metals have been refined to their original purity before being crafted into a new design, giving new life to old gold!

There is a way, however, to turn gold mining into a positive force. There is a very limited supply of Fairmined gold available today. This gold is produced by certified mines that follow strict guidelines relating to environmental protection, labor concerns, and community development. This Fairmined gold is then used to create jewelry that is unique to the core. Be one of the first to wear these unique pieces and let everyone know about gold's potential to do good in the world!

Final Thoughts

Do you adore unique jewelry? What is your favorite piece? Let us know on Facebook, Twitter, or in the comments!