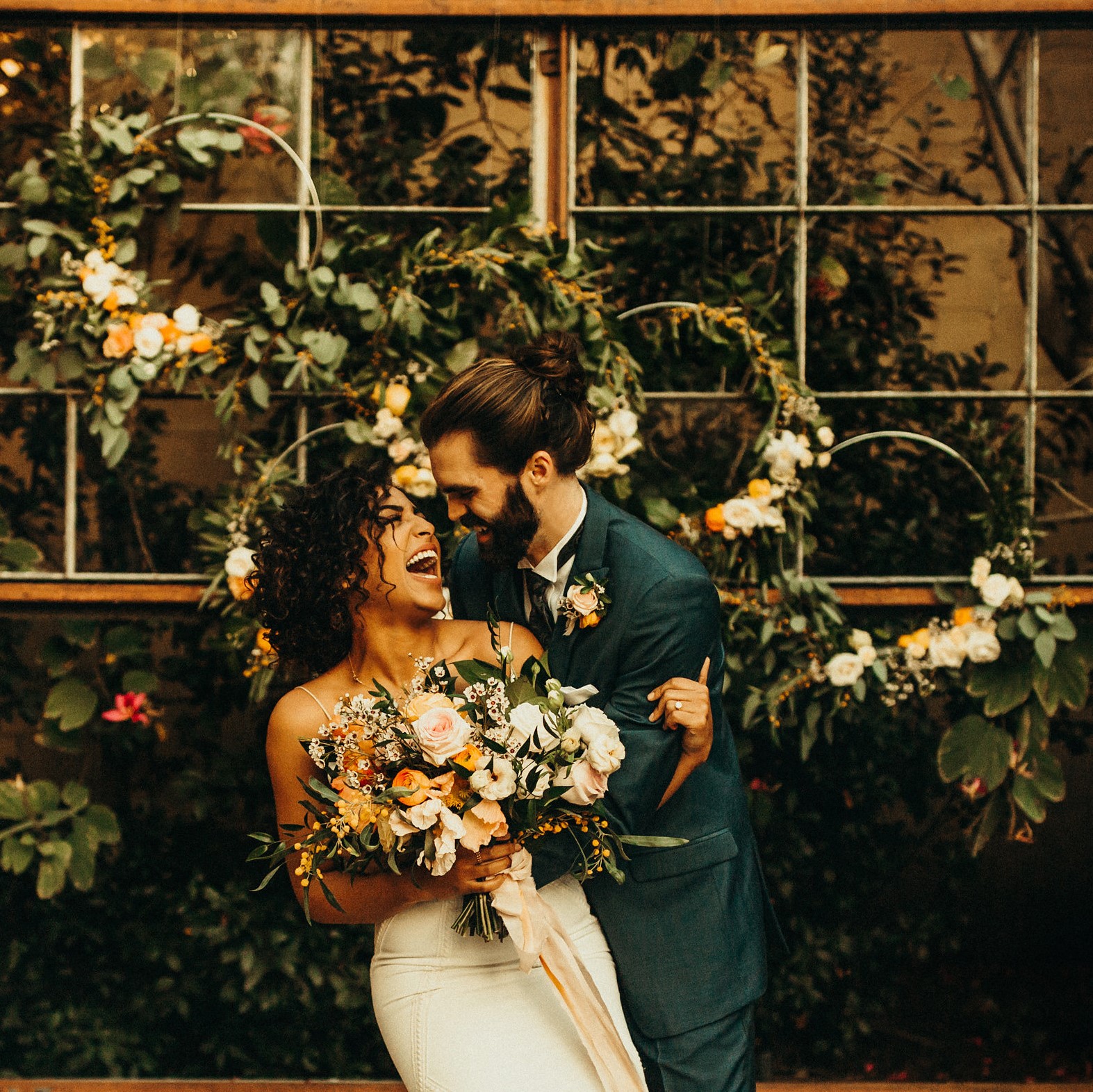 We've rounded up a few of our favorite ways to add sustainability to your special day. Discover our best tips for planning a sustainable wedding below!
Invites:
Print your invitations on plantable paper. When potted in soil, the paper composts away and the seeds grow, leaving no waste behind. Or, try recycled paper or e-vites. Brands like Artifact Uprising offer invites (and envelopes) printed with 100% recycled materials.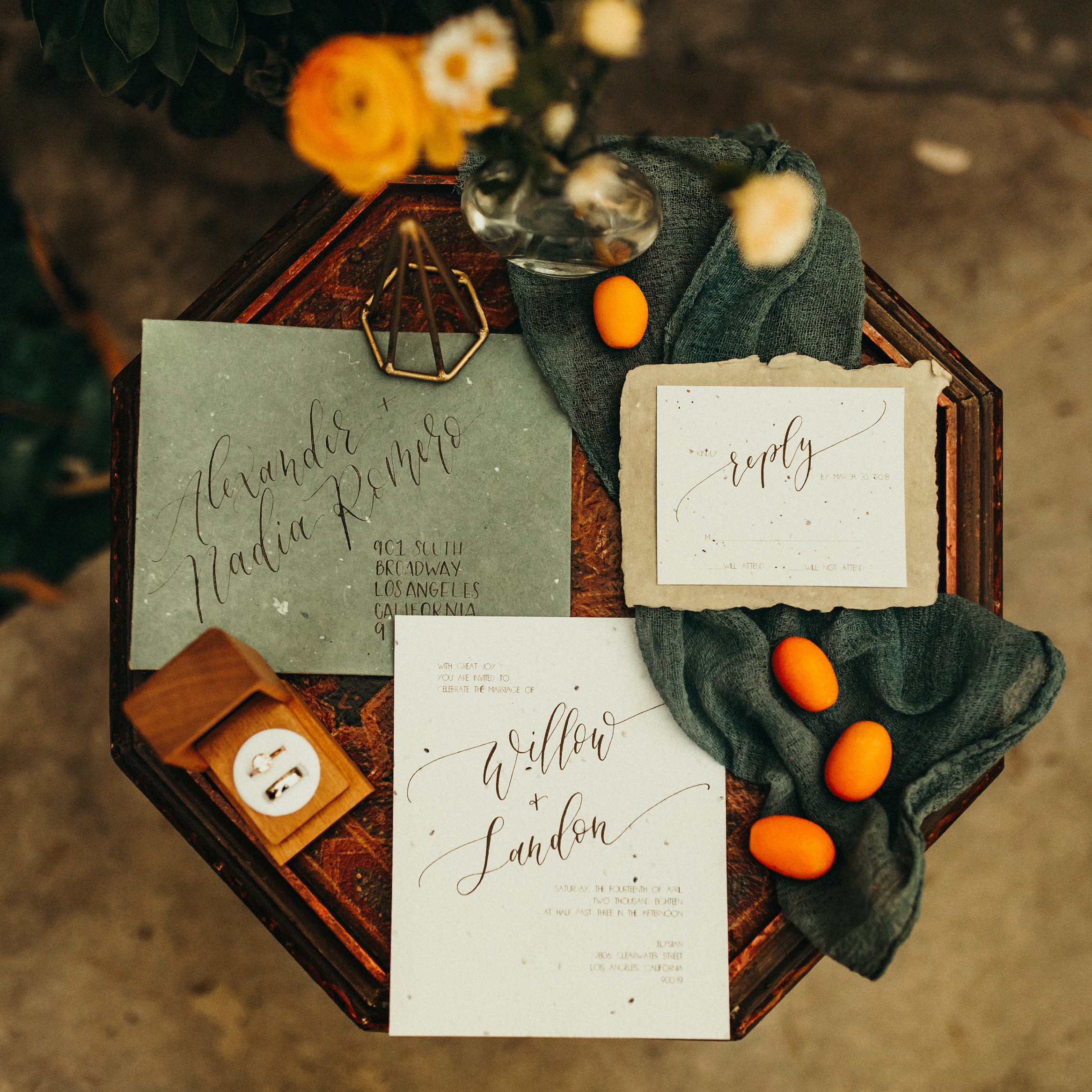 Calligrapher: La Cartita
Flowers:
Talk to your florist about the best way to source blooms. Locally sourced flowers reduce the environmental impact of transportation.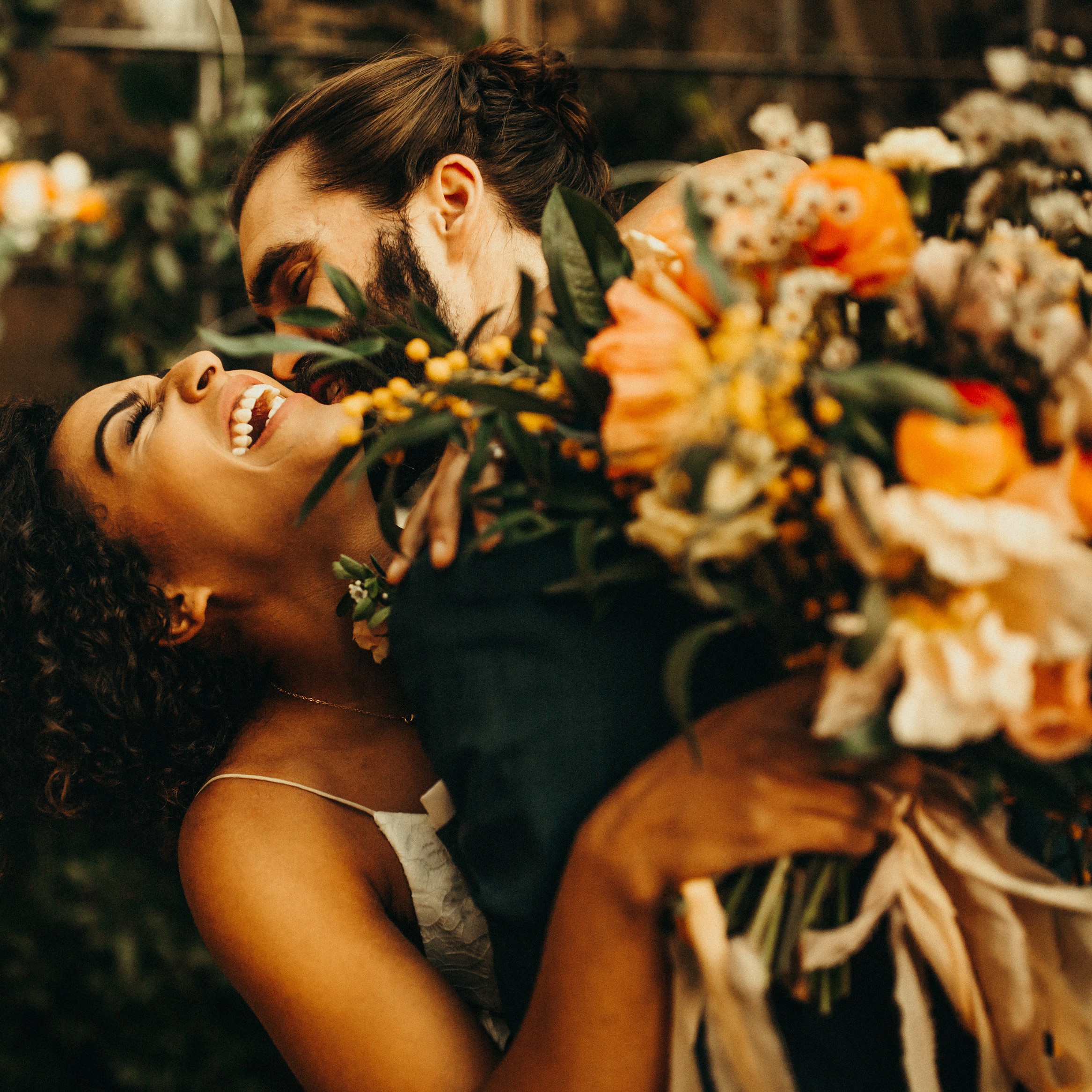 Attire:
Rent a dress or tux as a sustainable alternative to buying an outfit you might not wear again. Companies like Rent the Runway and Generation Tux offer dress and suit rentals to avoid one-time wear. You can also consider purchasing bridesmaids dresses from sustainable brands like Reformation, who focus on reducing their environmental impact.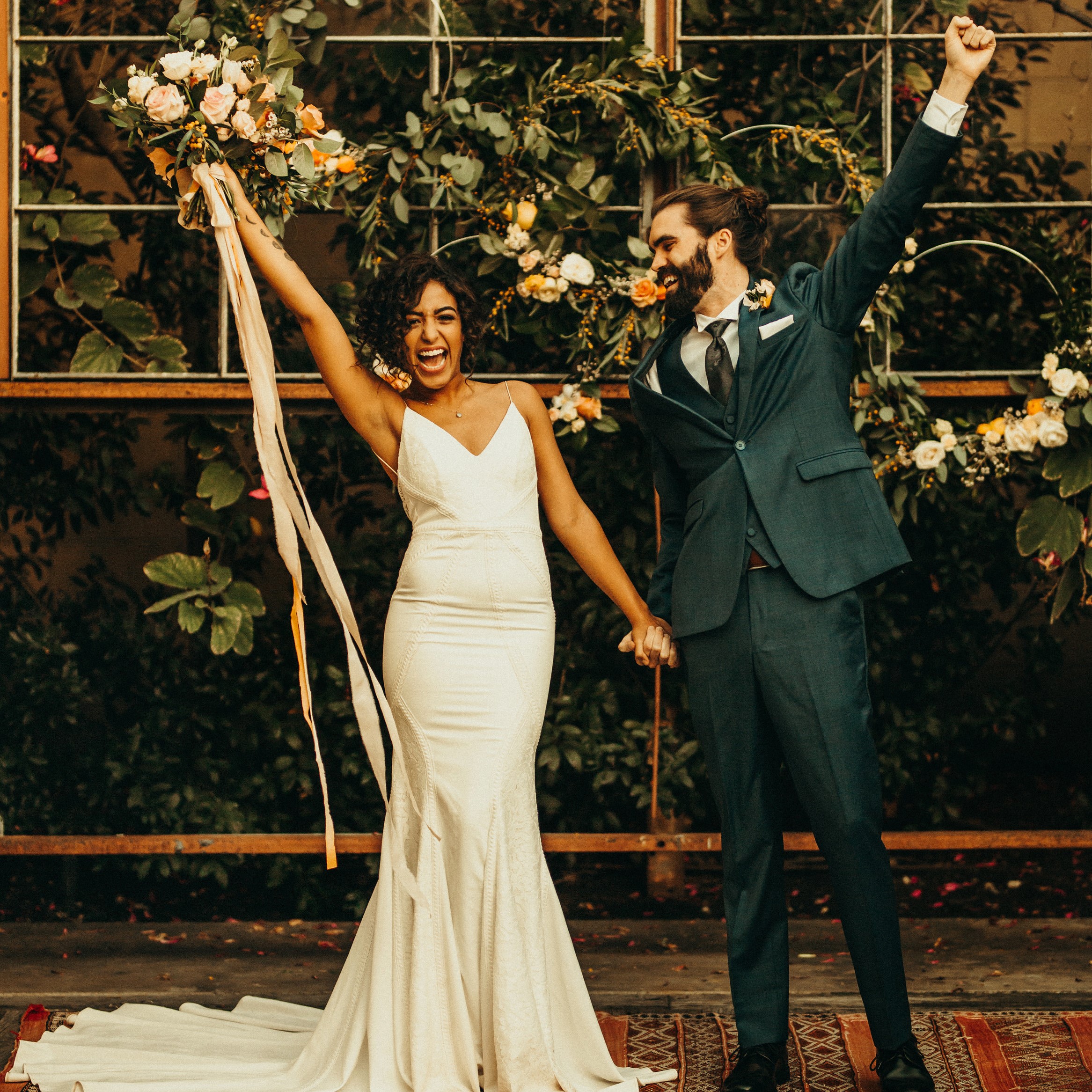 Venue:
Have the ceremony and reception at one place to reduce time driving, or encourage guests to carpool. Most importantly, remember to ensure that your venue has recycling options.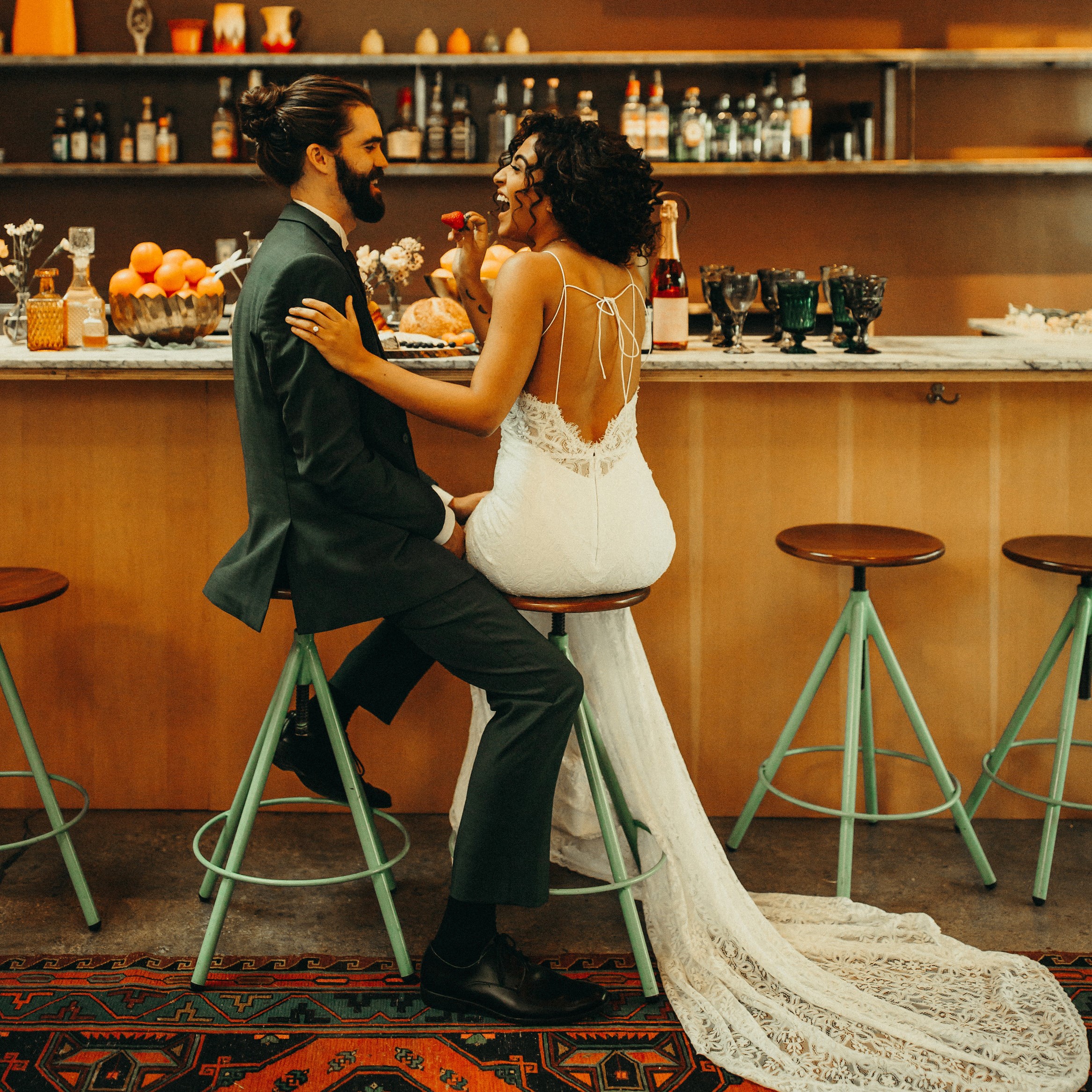 Table settings:
Shop vintage for decorations to add a one-of-a-kind design. Think of items you can reuse at home later like rugs, tabletop décor, and accessories. Consider renting your place settings as a way to avoid single-use items. You could also consider creating personalized mason jars as the perfect placeholder, drinking glass, and wedding favor.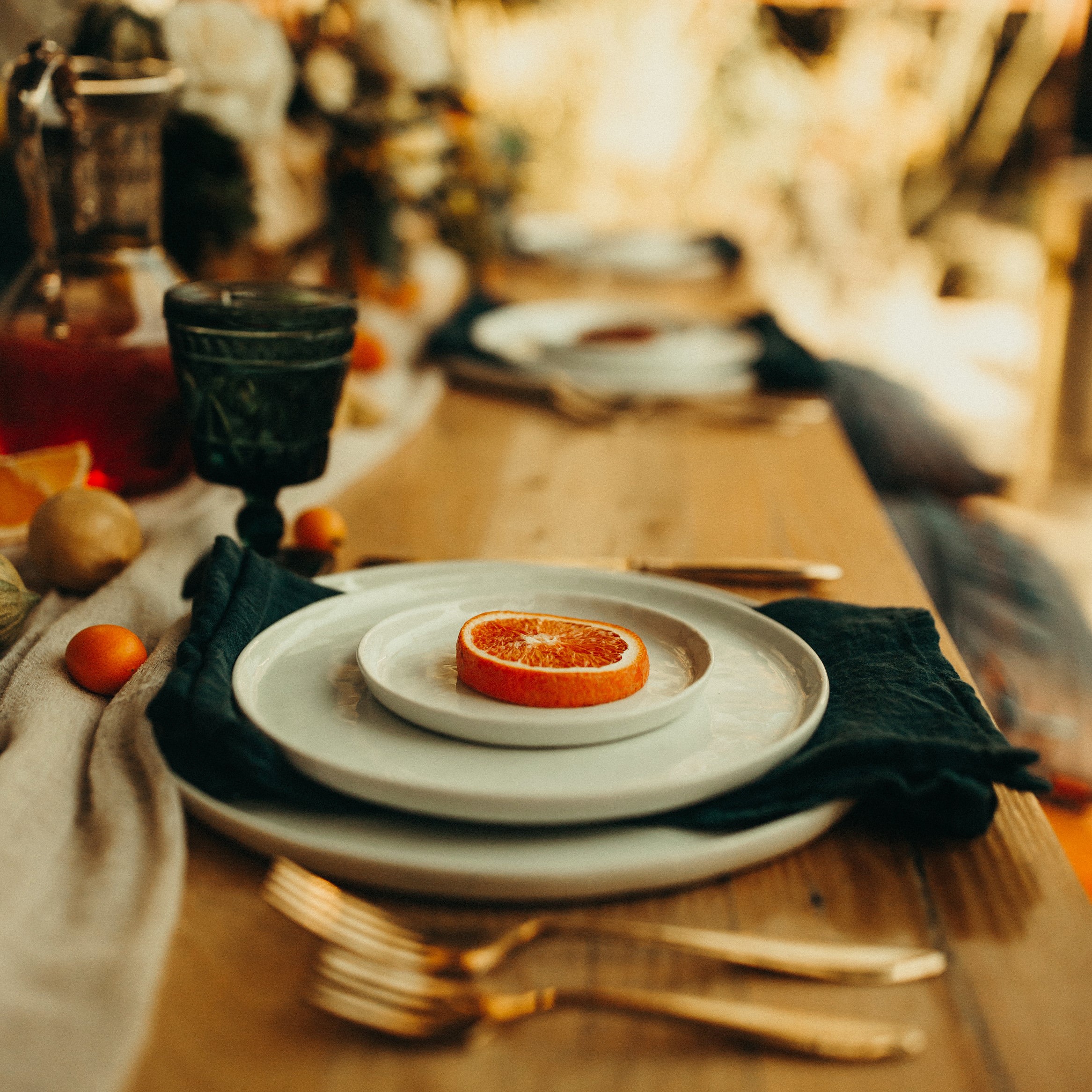 Final Thoughts
Most importantly, seek transparency from companies you are shopping from. Look for ethically sourced products with minimal environmental impact when planning your special day. Let us know if you have any other suggestions below, or share your ideas with us on our Instagram, Facebook, or Twitter!