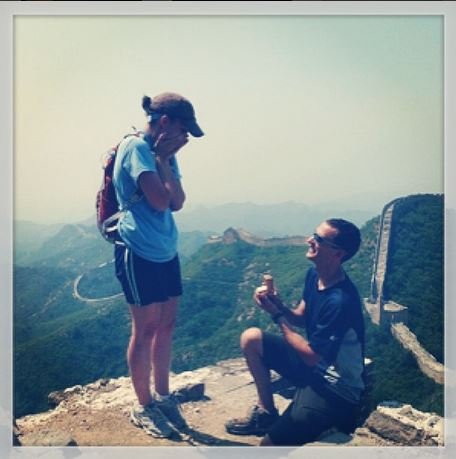 Like many aspects of modern life, twenty-first century weddings are becoming increasingly digitized events. We've heard of weddings where tweets about the nuptials are updated live on a screen over the dance floor, and where photos are posted to Instagram, Facebook, and Twitter before the night's even over. Some couples are allowing guests that can't make it to watch the wedding live over the computer, and the guests who can attend are probably checking in on FourSquare at wedding-related locations.

Though this might seem like a bit too much technology for most, there is one digital tool that can be a great help to many couples: a personalized wedding website or blog. These websites are primarily used as a way to communicate with guests. Though the thought of creating your own website may be daunting to non-bloggers, these sites are easy to make if you choose a template from a wedding website service.

If you're on the fence about whether or not to create a wedding website for your big day, we've listed some of the benefits that might change your mind:

You Can Provide Your Guests with Tons of Information

We definitely don't believe that wedding websites should replace wedding invitations. Sending beautiful invitations is a tradition that many brides look forward to, so wedding websites should be used to supplement that information. Create different pages where tons of information can be stored, such as:

About Us

We suggest starting off the process by creating an About Us page and providing a bit of information about your relationship. Your friends and family might learn something new, and it will make everyone who reads it very excited to see you get married. The About Us section and the home page are great places to post some of your engagement photos!

Event Details

Next, create an "Event Details" page where you can list the date, location, and contact information. Including an online Google map is a great resource as well—make sure that your guests have a very good understanding of where your wedding is taking place before they RSVP! This is the page where you can provide specific information about your wedding venue that you wouldn't want to cram on your invitation, such as the parking situation, dress code, if it's an outdoor/indoor event, and if the bride or groom's pet of honor will be present. Details such as excessive stairs, uneven ground, or likelihood of hot/cold weather will also be appreciated by many guests!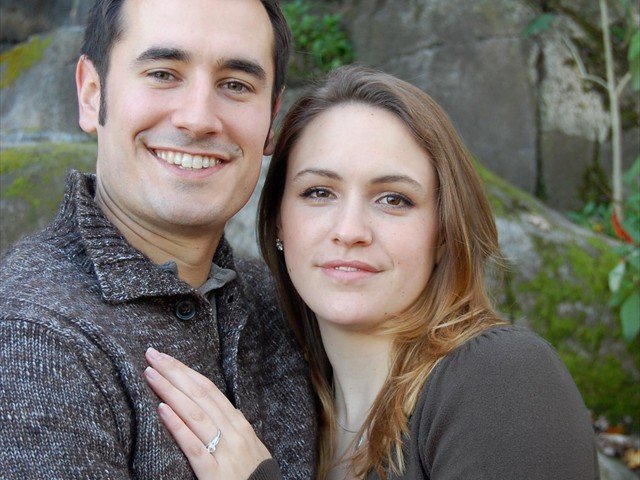 Accommodations

Accommodations pages are vital. If you have reserved a block of hotel rooms, let your guests know here. Provide the hotel's name, address, and contact information here, as well as another map. Leave instructions for how to let the hotel know what wedding you are reserving a room for, and indicate whether there is a discounted rate. Make sure to include transportation information, such as local airports, the best airlines, how to get to the hotel, and whether you have set up a shuttle service between the hotel and the wedding.

Registry

A link to the wedding registry is a great way to let your guests know where you're registered, and it makes it easy for them to browse your preferred gifts and buy right away while they're online.

Extra Pages

Some couples choose to add extra pages such as bridal party bios, an online guest book, wedding song recommendations, location maps, things to do in the area, and places where guests can upload and share their own photos of the big day.

Create Easy RSVPs

One of the amazing benefits of creating a personal wedding website is that you can create an RSVP page. Simply have your guests type up their name and with the click of a button they have RSVP'd! This process is much easier and quicker than RSVP'ing via snail mail. This feature will hopefully allow you to have a better picture of the number of people who will actually attend your wedding. Make sure you still send out those paper RSVPs though—there are always some non-techies who will never see your website and will still need some way to respond! Others might simply enjoy the opportunity to send a message the good old-fashioned way.

You Can Update Constantly

Here's a true perk: if something about your wedding changes (or there was an unfortunate typo) your website serves as another way to let your guests know. You will still want to call or email as many people as possible (if it's something major such as a change in venue, time, or date), but updating your website is a great way to let people know as well. If you can't get ahold of one of your guests, there is a good chance that they will check the website again before your wedding day.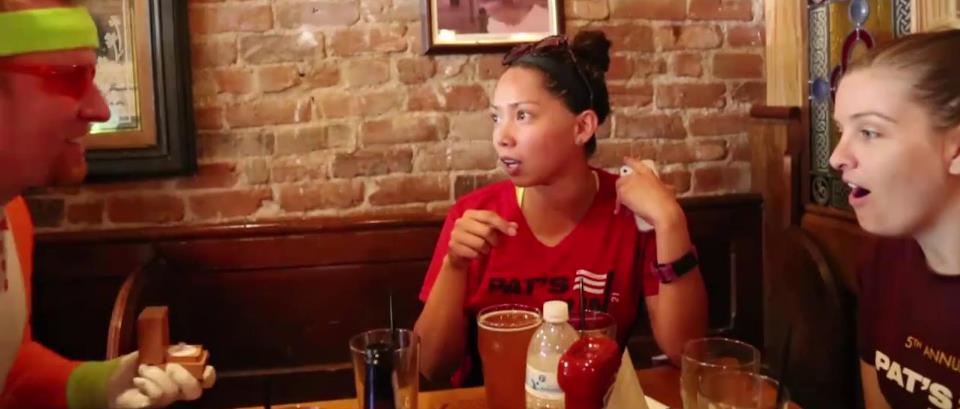 Many Sites Are Free

Yes, many basic wedding websites are completely free! These sites offer basic templates and free site-related domain names, which many couples discover are plenty. If you want some extra bells and whistles, however, there are usually monthly fees or one-time upgrades. Some couples choose to upgrade to a personalized domain name (your website name with a .com at the end).

You Can Password Protect Your Site

If you've seen the movie Wedding Crashers, you might begin to wonder whether advertising your wedding online is a good idea. You don't want just anyone walking through those doors on your big day! To protect your website and your wedding day, choose a wedding website service that offers optional password protection. This way you can make sure that only those who are invited can access your website. To deliver your password to your guests, simply include your domain name and password on your save the date cards and your invitation. Some services also allow you to email invitations to your guests once you've set up your site.

Popular wedding website services are:

The Knot wedding websites

Wedding Wire wedding websites

Weddingjojo.com

Appycouple.com