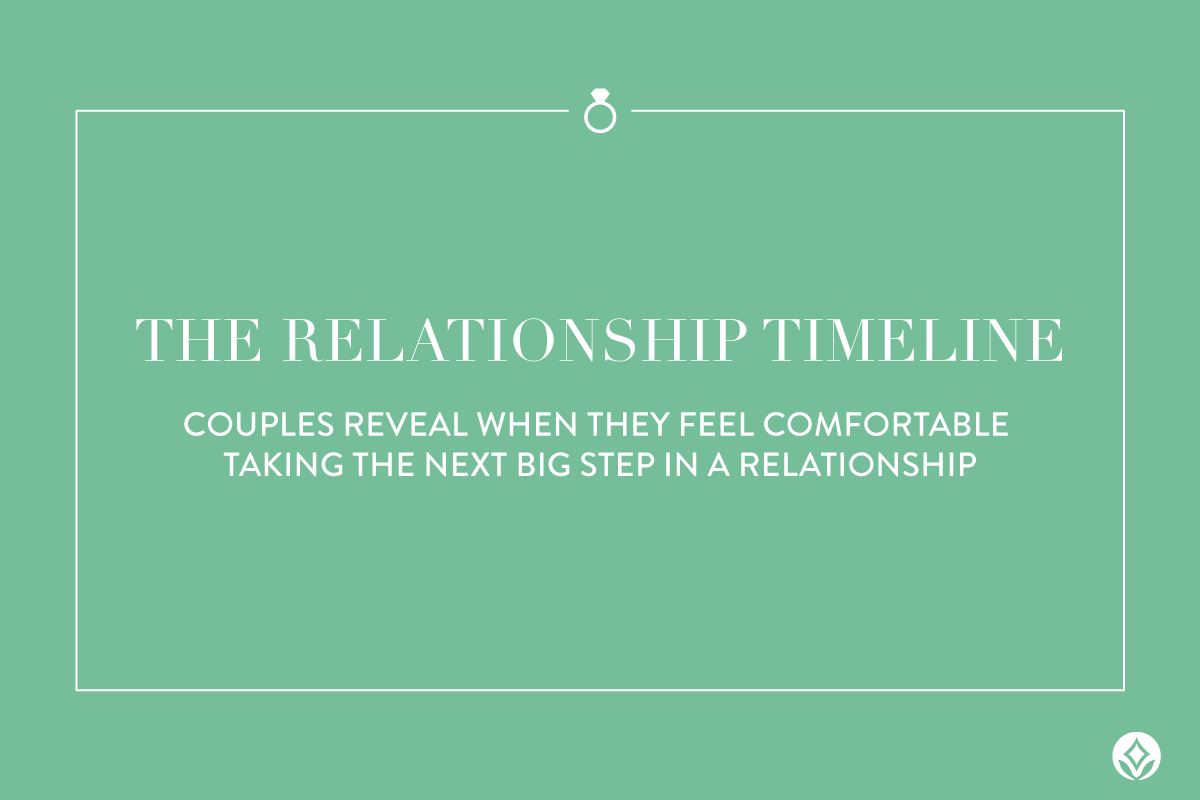 When is the right time to say 'I love you'? Is there a right time to say 'I love you'? While every relationship is unique, there do seem to be commonalities and norms around the timing at which significant relationship milestones occur.
In order to better understand these norms, we recently took a deep dive into the typical timeline relationships follow. Through a randomized survey, we asked men and women about the timing at which they feel comfortable moving forward with various relationship milestones such as vacationing as a couple for the first time, moving in together, and having children. Read on to learn more about the surprising insights that our study uncovered.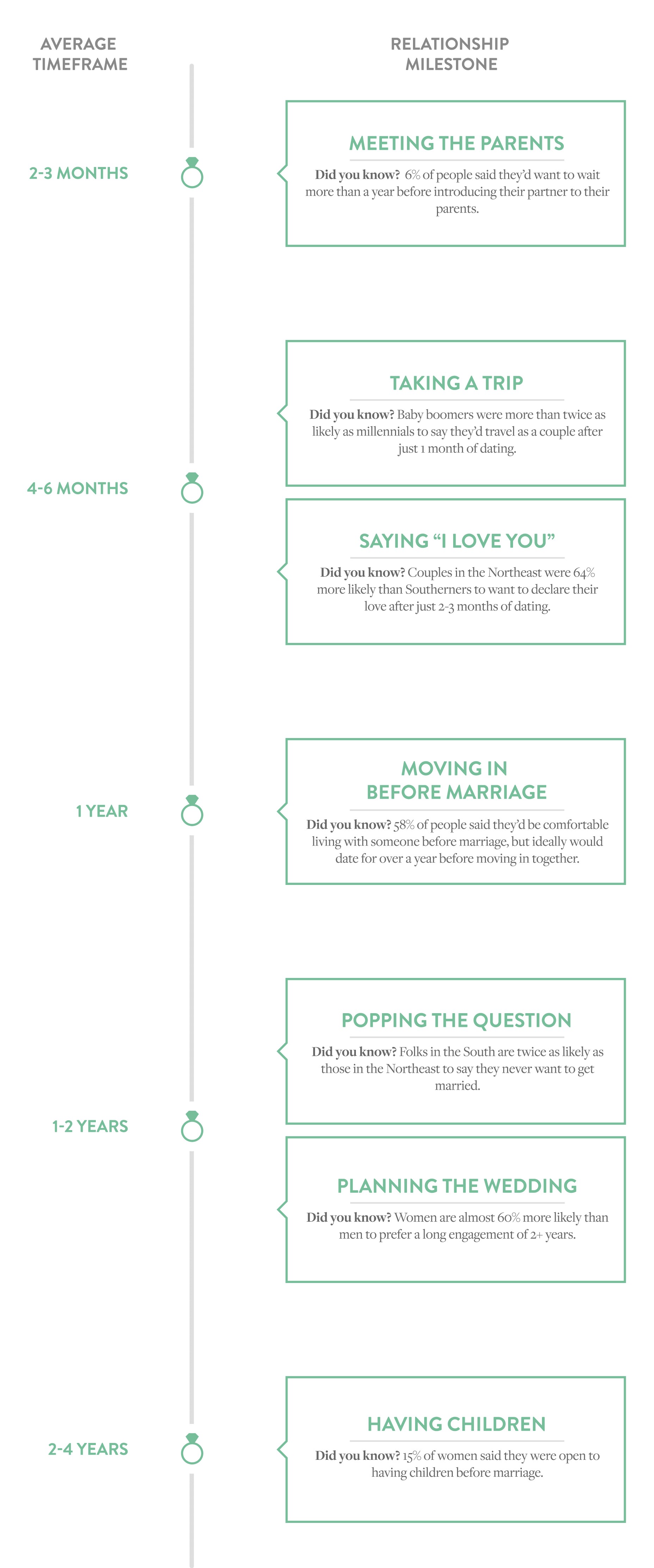 With all of this in mind, it is important to remember that every relationship is unique and should therefore be treated as such. Do what feels right for you and you may just find love at the end of your timeline!
Final Thoughts
Did any of these results surprise you? Share with us on Instagram, Facebook, Twitter, or in the comments below!
This data was collected through Google Surveys. Poll results indicate significant findings from a randomized sample of participants.