A silver pendant makes the perfect accessory for summer outfits, from dresses to jeans-and-tee pairings to colorful printed tunics and even bathing suits. Silver jewelry looks at once elegant and relaxed, and its cool appearance makes a nice visual antidote to summer heat. There are many beautiful silver pendants out there, so how do you select one that's perfect for you?  Here are some of our favorite styles, and what we love about them:
Nature-Inspired Silver Pendants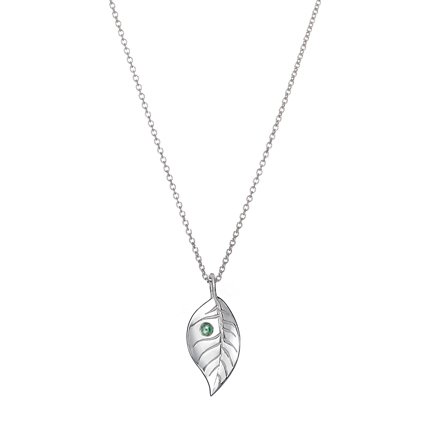 Silver is often used to create beautiful nature-inspired designs—the Silver Leaf Pendant with Ethically Sourced Green Sapphire and the Silver Wave Pendant with Ethically Sourced Blue Sapphire are two sought after styles that reflect the wearer's love of the outdoors. Because these pendants are made using eco-friendly recycled silver they honor nature in more ways than one.
Personalized Silver Charms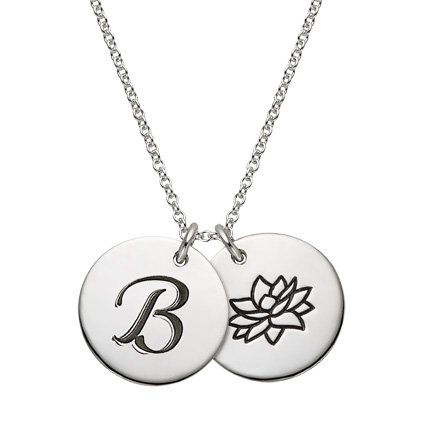 Engraved silver charm necklaces are a great way to express yourself through your jewelry. Wearing letter charms featuring your initials or those of your romantic partner, your children, or somebody else who is special to you is a heartfelt gesture. Choosing a charm engraved with a symbol such as a peace sign, a lucky clover, a tree, or an Om symbol says something about who you are.  Plus many people just like how it makes them feel to wear special initials and symbols close to their hearts.
Romantic Silver Pendants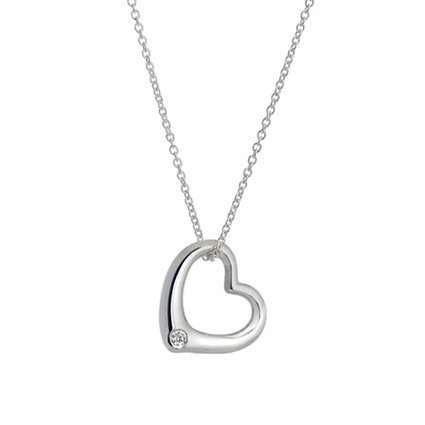 Silver pendants can also make heartfelt romantic gifts for a girlfriend or wife. A Silver Infinity Pendant bears the sentiment that your love for her is infinite, and a heart pendant like the Silver Heart Pendant with Conflict Free Diamond is a classically romantic choice. If you're looking for a pendant that expresses your love but isn't overtly symbolic, the Florentina Pendant, featuring a sparkling diamond at the center of an intricate silver filigree design, is a can't-miss choice.
Gemstone Silver Pendants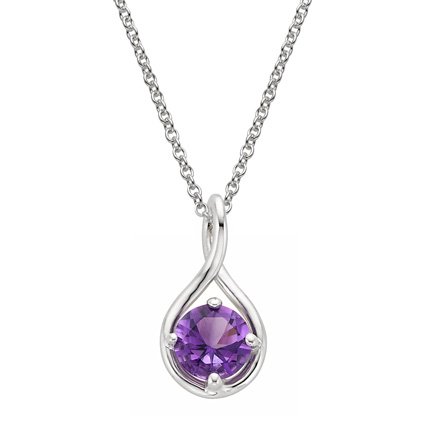 When colored gemstones are set in silver, the cool sheen of the metal makes a perfect showcase for the gems' vibrant hues. The Silver Amethyst Twist, Silver Peridot Twist, and Silver Grape Garnet and Diamond Pendant are three gemstone pendants that would add a colorful accent to most any outfit. They also make great birthstone jewelry gifts (amethyst is the February birthstone, peridot is the August birthstone, and garnet is the January birthstone).
Silver Jewelry Basics
People have cherished silver for millennia—there is evidence that silver mines were operating as early as 3000 BC.  To learn more about the history of silver jewelry, and how to care for it, check out Everything You Need to Know About Silver Jewelry.
Final Thoughts
Do you love silver pendants?  Which style is your favorite?  Let us know on Facebook or Twitter, or in the comments section!