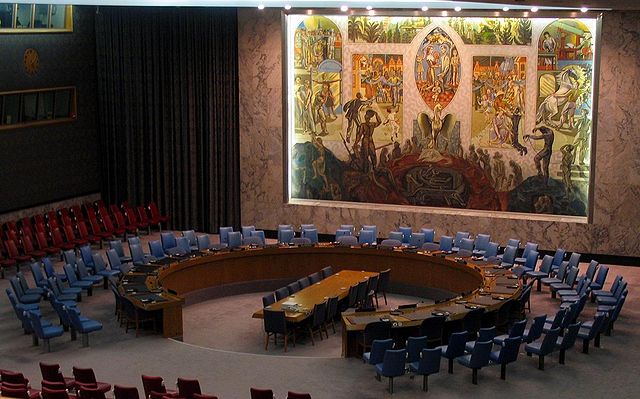 The United Nations (UN) Security Council voted on Tuesday to lift a ban on diamond exports from Côte d'Ivoire. The ban was put in place in 2005, after it became evident that rebels in the country's north were financing themselves through the diamond trade. The ban's lifting means that that Côte d'Ivoire is now free to sell its diamonds internationally.
Is this a good thing? There have been times when we've protested the lifting of these types of diamonds bans. When a diamond ban instituted by the Kimberley Process (KP), the flawed international diamond certification scheme, was lifted on Zimbabwe in 2011, we raised our voice in protest. This time, however, the situation is different. We're very supportive of the decision—even cautiously optimistic that diamonds could help build a new Côte d'Ivoire.
A lot has changed lately in the country. The conflict that prompted the UN's 2005 diamond ban began in 2002, when an armed rebellion split the country between a rebel-controlled north and a government-controlled south. Then came a presidential election in 2010, after which the loser, President Lawrence Gbagbo, refused to step down and allow the winner, the rebel-supported Alassane Outtarra, to take office. We feared then that the country would descend into chaos. That happened for about six months as rebels swept southward and took over the capital—but then, thankfully, stability returned and conditions got better.
Gbagbo stepped down and was transferred to The Hague to stand trial for crimes against humanity. Outtarra was sworn in. In 2012, the economy rebounded with 8.6 percent growth. Although the reconciliation process will take years, the country now has a chance to move forward. As part of the rebuilding process, the government has adopted reforms to better regulate diamond mining and meet KP requirements. The KP recommended in November that the UN lift the ban.
All these changes mean that diamonds in Côte d'Ivoire are no longer contributing to armed conflict. There's no longer a reason to think of Ivorian diamonds as blood diamonds—and the ban no longer makes sense. Plus, two other factors persuade that it's time to lift the ban.
One factor is that the ban never worked very well to begin with. Rebel groups have always just smuggled diamonds in violation the ban. Before the ban was enacted, Côte d'Ivoire exported about $25 million in diamonds per year; during the ban, the illicit trade was estimated at between $12 million and $23 million. (Indeed, UN experts recently found that one senior army general, a former rebel, has continued smuggling diamonds.) Allowing Côte d'Ivoire to export its diamonds legally will increase transparency and channel diamonds out of the illicit trade.
The other factor is that the government of Côte d'Ivoire is testing some very innovative ideas for reforming the artisanal diamond mining sector. Our friends at PRADD, a USAID-funded project, are helping the government to clarify artisanal miners' property rights and promote responsible mining. (For more on PRADD, please see our recent interview with Mark Freudenberger, who oversees the project.) If PRADD is successful, it could help launch Côte d'Ivoire on a new path and provide a model for mining reform in other countries.
So have we changed our mind about the effectiveness of diamond bans? Not at all. We continue to believe that diamond bans are a useful tool in many circumstances. When it came to Zimbabwe, we were against the lifting the KP diamond ban because the government refused to accept responsibility for past atrocities and because human rights abuses were ongoing. Continuing the ban for a longer time period could have encouraged the Zimbabwean government to make necessary reforms.
In Côte d'Ivoire, by contrast, the government is working with international criminal authorities and showing a genuine interest in making diamond mining fairer for everyone involved. In fact, it's arguably due to the diamond ban that the country's new government made such a big effort to comply with international norms, so that the ban could be lifted.
The diamond industry does need to enact stronger controls so that smuggling is harder and future diamond bans are more enforceable. But the UN ban in this case still had a positive effect. And now that the ban is no longer necessary, diamonds can help Côte d'Ivoire build a brighter future.