Are you looking for a beautiful engagement ring for yourself (or that someone special), but you're not sure where to start or what you like? Take a look at some timeless, popular engagement rings for inspiration!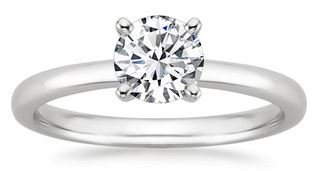 Simplicity at its best! A clean, classic four- or six-prong setting with a comfortable fit is a great way to go. These rings are elegant and will never go out of style. If you want all of the attention on your center diamond or colored gemstone, this is the ring for you (though adding a row of diamonds to the band brings a little something extra!)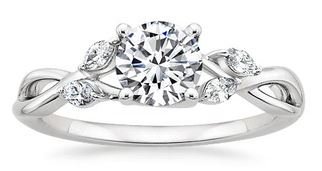 Pure whimsy is at the heart of this elegant, natural style. If you love the look of feminine floral accents, look for rings with flower bud details and twisting vines of precious metal.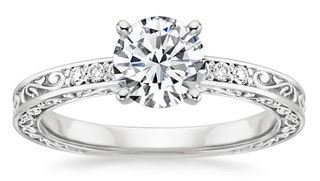 Antique styles never fail to please, often featuring details such as hand engravings, delicate filigree, and milgrain borders. Some brilliant accent diamonds can't hurt either!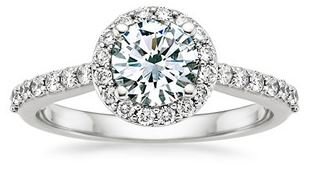 If you're all about the sparkle, you'll love halo styles! Accent gems encircle the center diamond, making it appear larger by reflecting light in beautiful ways. There are several variations of halo rings, including Victorian style halo rings, double halos, halos with split shank bands, and floral halos. These rings are truly dazzling!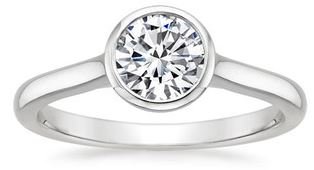 The clean lines of bezel set rings give them a modern look and feel. Bezel-set rings feature gemstones that are fully encircled by a thin border of precious metal, holding them securely in place. There are also semi-bezels , wave-like bezels, and bezels with intricate details to choose from!