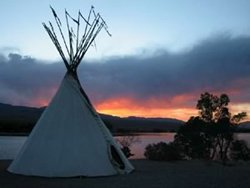 Since the recent unveiling of Wal-Mart's eco-friendly jewelry line, Love, Earth®, environmental groups and ethical jewelry industry leaders have expressed concerns that Wal-Mart's "green" claims for its eco-conscious jewelry are false. Recently, complaints have been issued to the Consumers Union and Federal Trade Commission. The worry is that Wal-Mart is fooling consumers into thinking they can actually make a positive impact on human health and the environment by buying Wal-Mart's ethically sourced gold and silver jewelry. However, ethical jewelry industry leaders are saying Wal-Mart may not know the first thing about ethically sourced jewelry. There is no sign of a reliable chain of custody, nor is Wal-Mart relating factual information to the consumer when it comes to sustainability.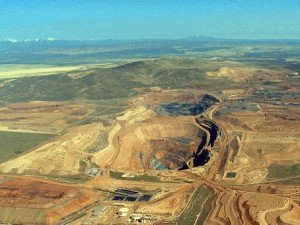 Wal-Mart is marketing the precious metal used for the "eco-friendly" line as sustainably mined and manufactured. However, the gold used in the collection is said to be yielded and manufactured in mines and factories that are not being monitored or certified by any credible independent agent. There is no proof that these mines operate using proper labor and environmental standards. Unfortunately, Wal-Mart has chosen to publicly endorse mining operations which have significant problems, such as high rates of mercury emissions, local water contamination and mining on Native American lands against the will of the local Western Shoshone community.
Here at Brilliant Earth, we encourage the sentiment "reduce, reuse, recycle, respect" – which is part of Wal-Mart's Love, Earth® logo. However, it is critical that Wal-Mart looks much deeper into these concepts if they claim to offer an eco-friendly jewelry collection. Brilliant Earth has been quoted in concurrence with ethical jewelry industry leaders that questions remain about the practices of the mines Wal-Mart sources from and the "actual extent of their responsibility and alleged 'sustainability'." While the effort to trace raw materials is commendable, we hope that in the future Wal-Mart will join us in increasing public awareness about gold mining issues and will address the problems with their campaign.
If you are interested in eco-friendly jewelry, look for stylish pieces that promote sustainable practices by using recycled gold, platinum and sterling silver. Metals that come from secondary sources are re-refined in order to ensure that they are identical quality to newly mined metals.  When you support recycled metals you reduce the need for additional "dirty" mining.