Are you looking for a way to make your wedding stand out from the rest? You don't want your guests to roll their eyes and say, "Oh, another vanilla cake? I just had that last weekend." You could be the one to break the mold and get your friends and family out of their wedding slump! Fill your big day with unique aspects that make your guests do double takes. Coming up with unique wedding ideas requires creativity and careful planning. Here are a few ideas to get you started!

1. Unique Wedding Flowers

Roses, tulips, lilies, and peonies are gorgeous but very common wedding flower choices. Wedding-goers see some flowers so often that eventually they stop noticing them! Think outside the box and find something new and fresh to decorate with. Try using non-traditional flowers such as lavender or honeysuckle to give your bouquet a sweet, calming aroma.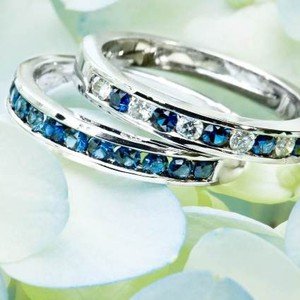 You can also make wonderful boutonnières and corsages by incorporating herbs such as rosemary, bay leaves, and basil. To create a dramatic effect, combine unusual flowers (or other botanicals) with crystal or stainless steel vases.

2. Unique Wedding Rings

Make your wedding rings stand out by choosing a distinctive style. There are so many ways you can make your ring unique! You can choose wedding rings with sapphires or other gemstones, you can put your fingerprint on the interior of your partner's ring, or you can even choose a one-of-a-kind antique wedding ring! One popular way to personalize your wedding rings is to engrave a special message on the inside, such as your wedding date or a shared saying. Unique wedding bands make your wedding stand out on a more personal, intimate level.

3. Unique Wedding Gowns

It can be difficult to find a wedding dress that really stands out from the crowd. Most of us are content if we find a white dress that feels good and looks amazing, but if standing out as the bride is important to you, there are a number of unique wedding dresses to choose from! We have seen and heard of a number of unusual dresses over the years, including seersucker dresses, ombre dresses, and transformer dresses. Transformer dresses start off as long gowns, but the train can be removed to reveal a shorter party gown underneath. These unique wedding dresses are great for a daring, fashion forward bride! However, if you're looking to strike the perfect balance between traditional and unique, consider a dress with feathers, large cloth roses, or an extra-long train.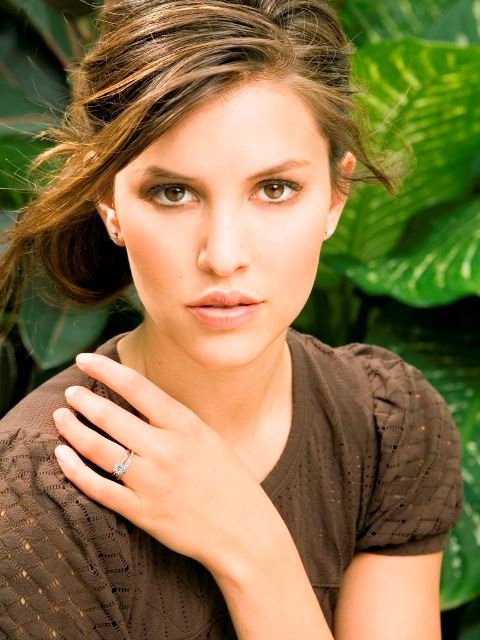 4. Unique Wedding Videography

Ditch the boring videos that you'll probably never watch more than once! Instead, ask a few of your guests to take amateur videos using their cell phones. Each person will have a different style, and you can edit them all together to have an Indie feel. If you have a personal wedding website, allow your guests to post their videos for everyone to enjoy! Apps such as Top Camera, Videolicious, and Slomo make it easy to make interesting videos. Capture your friends and family as they toast your marriage and boogey down to some awesome wedding songs! You will end up with a one-of-a-kind video that you will love to watch with your family and friends for years!

5. Unique Wedding Drinks

Wine, beer, and champagne are standard drinks that will please many, but they aren't exactly unique. Open bars shake things up a little, but you run the risk of your wedding turning into an expensive boozefest! A great idea is to work with a bartender to come up with a menu of personalized cocktails. For instance, you can take a classic martini and infuse it with pineapple vodka and jalapenos—you can even name your creations! The options are endless, which is why your guests might appreciate some gentle guidance. It's also a good idea to have just as many fun non-alcoholic drinks to keep things balanced!

6. Unique Wedding Meals

Everyone eventually gets tired of fish, chicken, and steak. If you want a delicious, unique meal, look for caterers or venues that serve up local cuisine with unusual ingredients. Most of your guests will enjoy trying something unexpected (it's a free meal, so they should)! For example, if you are getting married in New Mexico, include green chilies in your meal, or if you are in Maine serve up some creamy lobster clam chowder! A delicious, local meal is always memorable!

7. Unique Wedding Cake

The wonderful thing about wedding cakes is that the multiple layers allow you to keep with tradition but still branch out and try fun, memorable flavors. If you dare, try pina colada, mint, pineapple, bacon, margarita, mocha, amaretto, or root beer flavors! Turn your cake into something that your guests can't stop talking about.

8. Unique Wedding Activities

Every wedding should have activities! Not everyone likes to dance, and kids in particular need to be kept busy. Get everyone to put down their phones and interact with each other! A great idea is to put a deck of cards on each table with a list of instructions on how to play different games. Not only is this incredibly fun, but it also acts as an ice breaker for tables where your guests might not know each other. Interactive games like charades and horseshoes also guarantee a great time. If you'd like to take it one step further, skip the predictable wedding venues and choose somewhere unique to hold your nuptials. Consider having your reception at a museum, science center, aquarium, historic building, zoo, or even on a boat!

Final Thoughts

Are you inspired yet? What are your unique wedding ideas? Tell on Pinterest, Facebook, , or in the comments below!