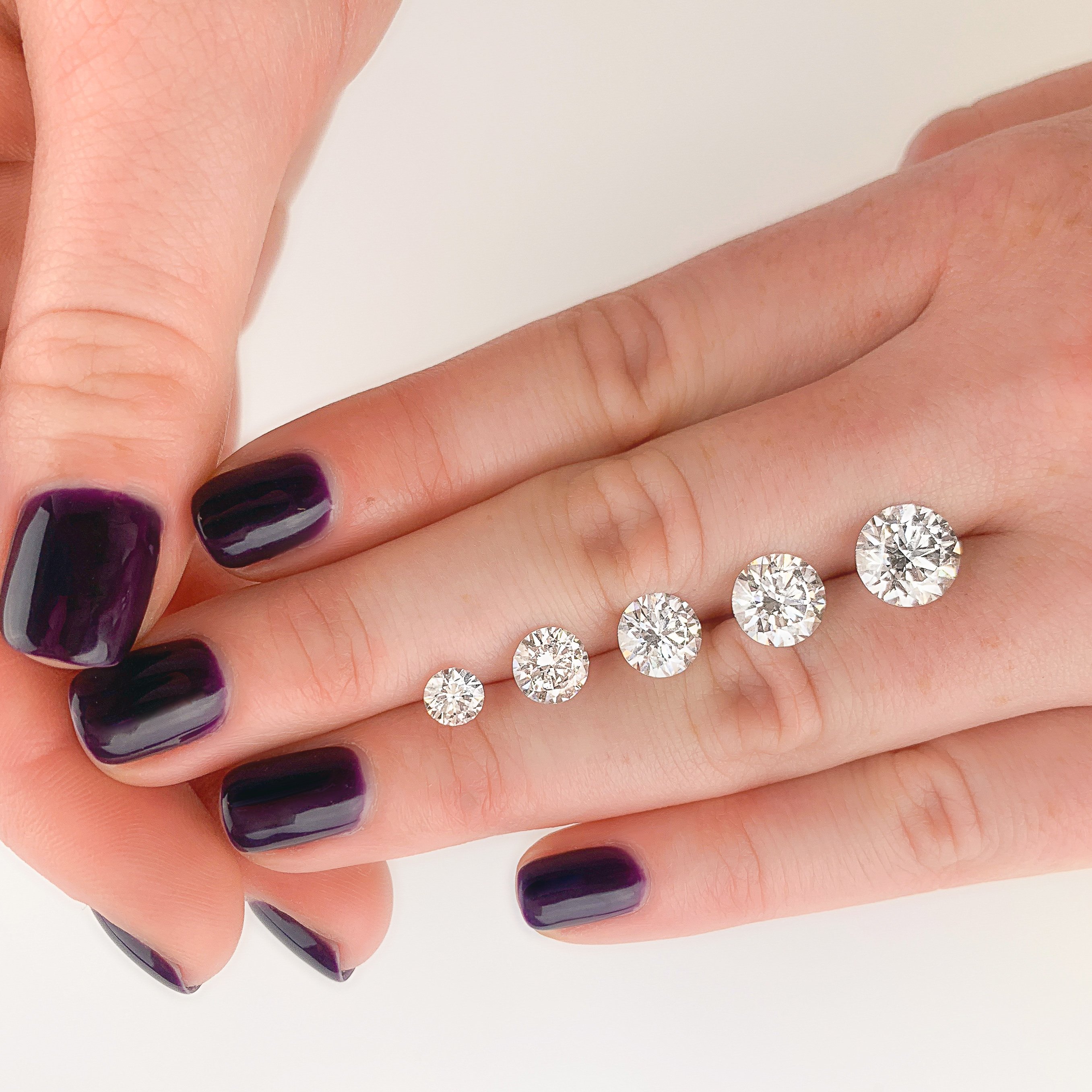 When it comes to choosing a diamond for an engagement ring, the process can be a bit overwhelming. A ring is an important investment, and one you plan on having for the rest of your life!
Because of this, we encourage diamond shoppers to thoughtfully consider what their biggest priorities are when it comes to the diamond of their dreams. Factors to consider include budget, style preference, and the Four C's: cut, clarity, color, and carat.
The size of the diamond, measured in carats, is only one of the elements to consider, but for some it's the most confusing. Different diamonds at the same carat weight can appear to be larger or smaller than others, since factors like shape and cut determine how a diamond's weight is distributed.
Since a picture is worth a thousand words, we've created some helpful images comparing diamond sizes in three popular diamond shapes: round, emerald, and oval.
Round Diamonds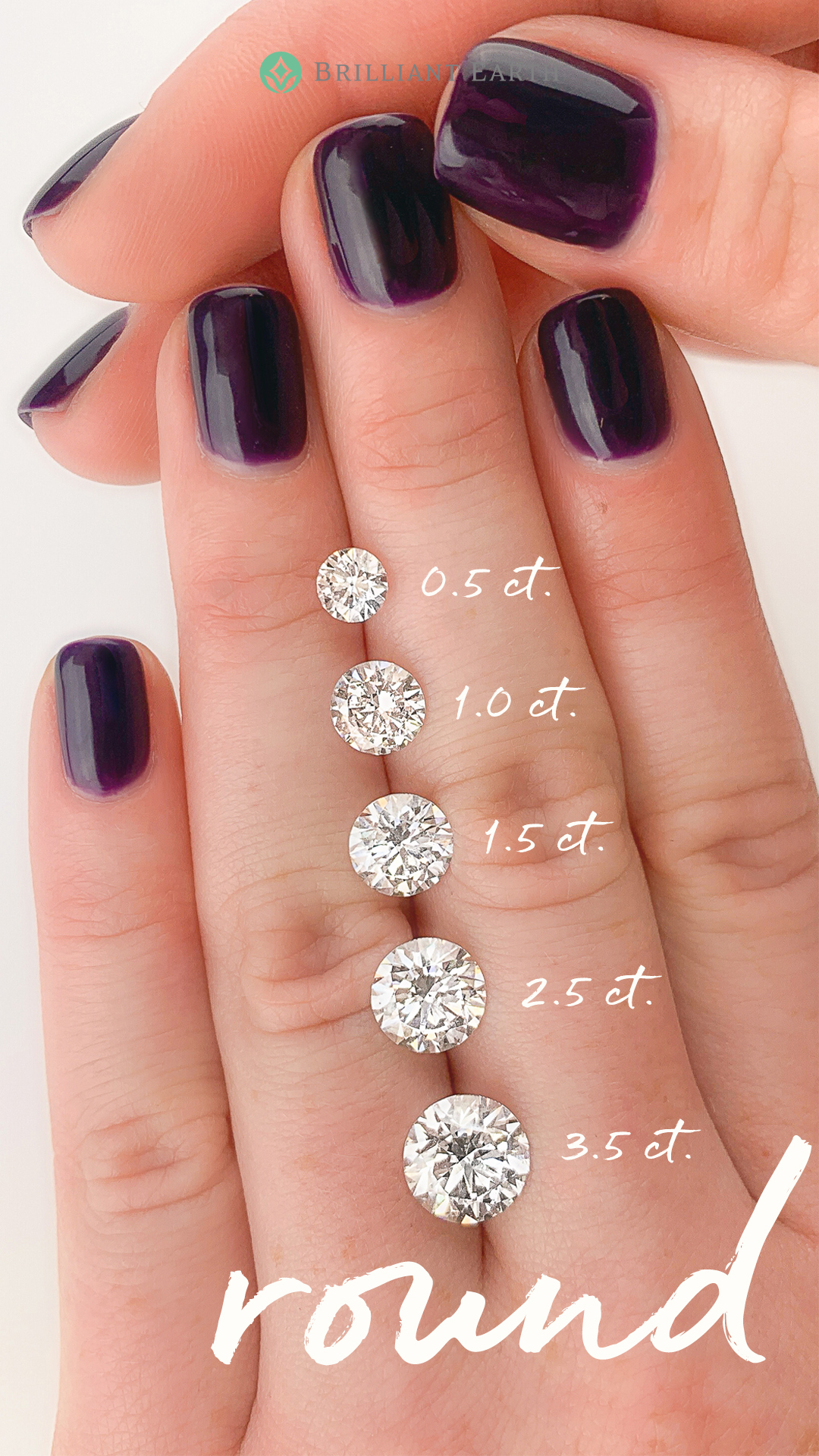 Round diamonds are the most classic and popular shape for diamond engagement rings because of their brilliant sparkle and fire. Their glittering brilliance makes them gorgeous centerpieces for solitaire engagement rings. However, they are often the most expensive diamonds, as their shape requires a large amount of the rough stone to be cut away.
Opting for a glittering halo of accent diamonds or a pavé diamond band will make your round diamond appear larger. Other setting styles featuring nature-inspired motifs, asymmetric designs, or hand engravings complement a round center diamond and add to the unique beauty of a ring.
Emerald Diamonds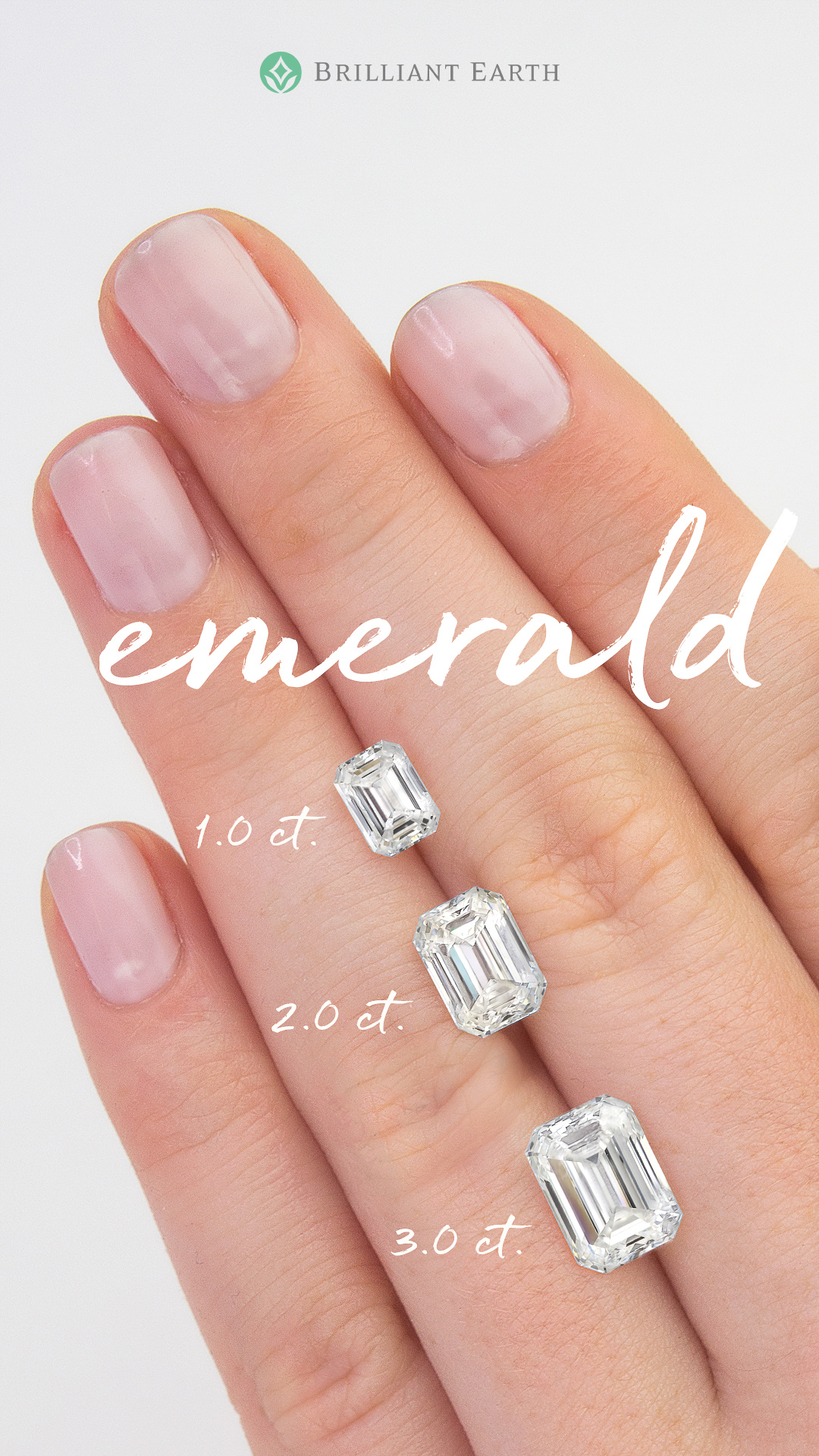 Emerald cut diamonds are very popular among celebrities including Jennifer Lopez, Jennifer Lawrence, Beyoncé, Amal Clooney, and more. This striking and sophisticated shape works well with the geometric Art Deco styles featuring split shank bands or baguette diamond accents. The distinct shape works particularly well in vintage-inspired engagement rings. It's also a popular shape choice for engagement rings set with colored gemstones like morganite, aquamarine, sapphires, and, of course, emeralds! Known as "step cuts", emerald diamonds possess a different type of beauty from its fancy cut counterparts like radiant diamonds, offering exceptional clarity and a distinctive look when set in engagement rings.
Oval Diamonds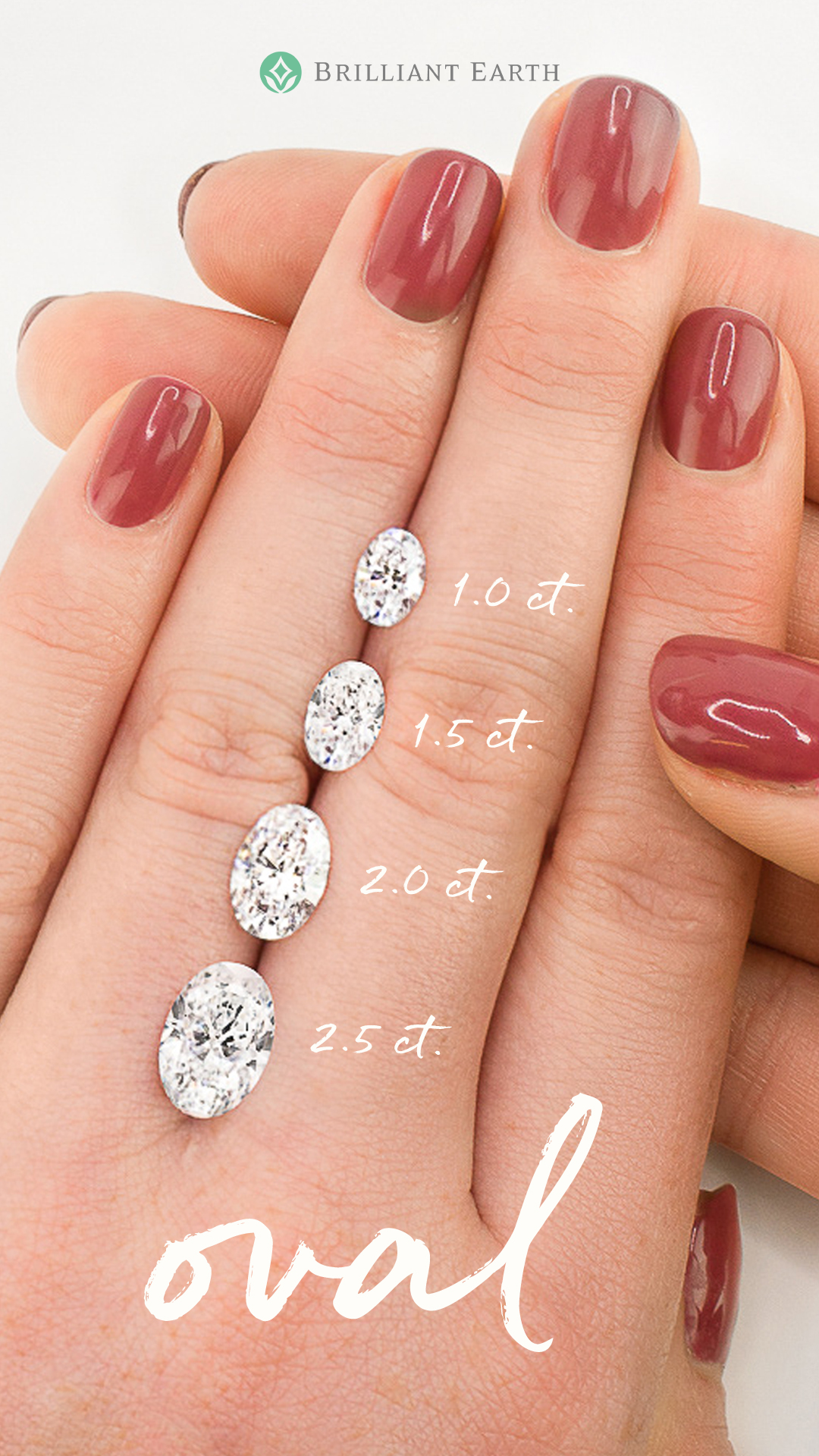 Oval diamond engagement rings are an extremely popular option. For many people, ovals represent the best of both worlds, since they have the sparkle of a round brilliant cut diamond with the elongated surface area of other fancy shaped diamonds. Looking through the most loved ring images on our Instagram feed, a majority of them feature oval diamonds – and we don't anticipate this trend slowing down anytime soon! When selecting an oval diamond, look at the stone's length to width ratio as well as the carat size.
Final Thoughts
Although it's easy to be blinded by the biggest diamond in the room, when it comes to choosing your diamond it's important to take stock of more than just the size.
Which diamond shape is your favorite? Let us know on our Instagram, Facebook, Twitter or in the comments below!