"The stars at night are big and bright
Deep in the heart of Texas"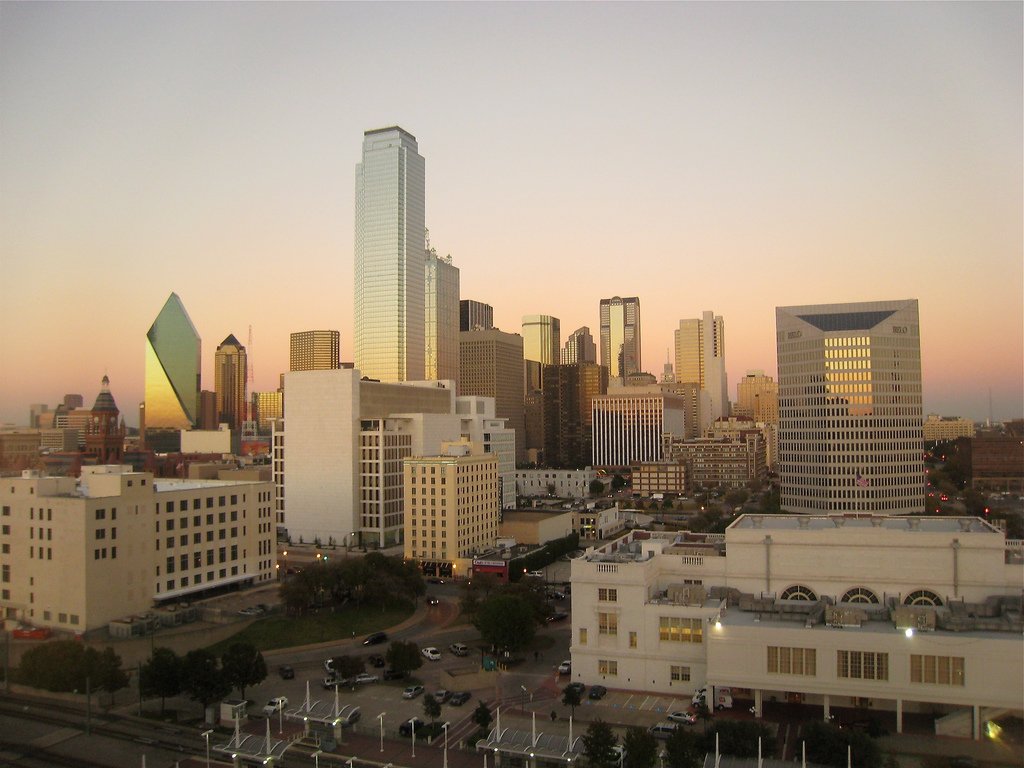 The city of Dallas truly is the heart and soul of Texas. There is much more to this bustling city than women with big hair and rich oil tycoons, as the soap opera Dallas might have led you to believe. This city has a fascinating history that has turned it into the fast-paced cultural hotspot it is today.  Dallas became a city in 1856, and it has been proudly All-American ever since.

If you are looking for a romantic getaway or a fun, exciting place to get engaged, Dallas Texas is a great destination. This unique city is full of romantic activities for couples. You can hop in a hot air balloon, stroll through the botanical gardens, or even catch a comedy show!  One visit to Dallas might just inspire you to choose an engagement ring that reminds you of your time in Texas.

Be Inspired By the Dallas Art District

In downtown Dallas, a number of performing and visual arts centers are gathered together in an incredible district that is just waiting to be discovered. The Margot and Bill Winspear Opera House, the Dallas Museum of Art, and the Morton H. Meyerson Symphony Center are all must-sees for art enthusiasts visiting the city! If your trip to this unique art district inspires you, consider flexing your own creativity by crafting a completely custom engagement ring! Our custom design team will help you create your own work of art—a visual representation of your love and devotion.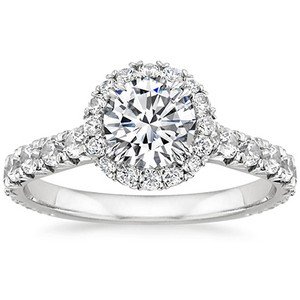 Sports (and Engagement Rings) are Bigger in Texas!

Sporting events are always a big deal in Dallas. If you're into professional basketball, you've got to check out the Dallas Mavericks. Though the Houston Rockets and the San Antonio Spurs have a history of success, the Mavs made a name for themselves when they won the 2011 NBA championship. In addition to basketball, Dallas boasts an impressive hockey, soccer, baseball, and, of course, football team. The Dallas Cowboys have been deemed "America's Team," and, according to Forbes magazine, they are the most valuable NFL team in the US, worth around 2.3 billion dollars. These big bucks show in their new stadium, where they have one of the largest jumbotrons in the world!

The darling of the Dallas Cowboys—quarterback Tony Romo—married Candice Crawford, former Miss Missouri and sister to actor Chace Crawford. According to People Magazine, Tony gave Candice a stunning 8 carat yellow diamond engagement ring that has a one carat diamond halo. Another Texas native, Hillary Duff, has a sparkling 14 carat radiant cut diamond engagement ring. As the saying goes, "Everything is bigger in Texas!" These glittering engagement rings serve as the perfect example. For your own Texas-sized engagement ring, consider the Sienna Diamond Ring. You can select a glittering diamond as a center stone, or perhaps even a stunning colored gemstone. Engagement rings that feature yellow diamonds or sapphires are highly sought after styles!

Modern Designs Inspired by the Dallas Skyline

Dallas boasts an impressive skyline that has been steadily growing over the last 100 years. Included are structures from the Victorian, Edwardian, and Art Deco eras, but the prominent skyscrapers are examples of the modern (and post-modern) era of design, which brought about simple, unadorned architecture.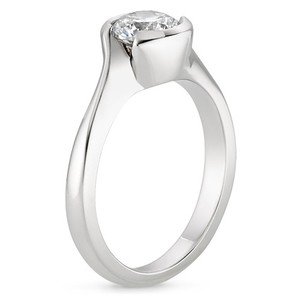 The John Fitzgerald Kennedy Memorial—built because JFK was assassinated in Dallas—is a stunning example of modern architecture. If you love the modern art and architecture scattered around Dallas, you'll adore this selection of modern engagement rings inspired by the city: The Cascade Ring, The Luna Ring, and The Marina Ring are all stunning examples of minimalistic beauty.

Final Thoughts

So, is everything bigger in Dallas? Tell us what you love about this exciting city! Let us know on Facebook, Twitter, or in the comments.