Ask anyone who's ever been to Chicago and they'll tell you it's one of the most amazing cities in the world. Full of culture, entertainment, and style, Chicago has something for everyone. You can catch a play at one of the many theatres or have a picnic lunch on the stunning beaches of Lake Michigan. Take a day to watch the celebrated Cubs play at Wrigley Field or cruise Michigan Avenue for world-class fashion. But if you are young and in love and traveling through the Windy City, take a look around you and be inspired by some of Chicago's greatest works of art: the stunning architecture.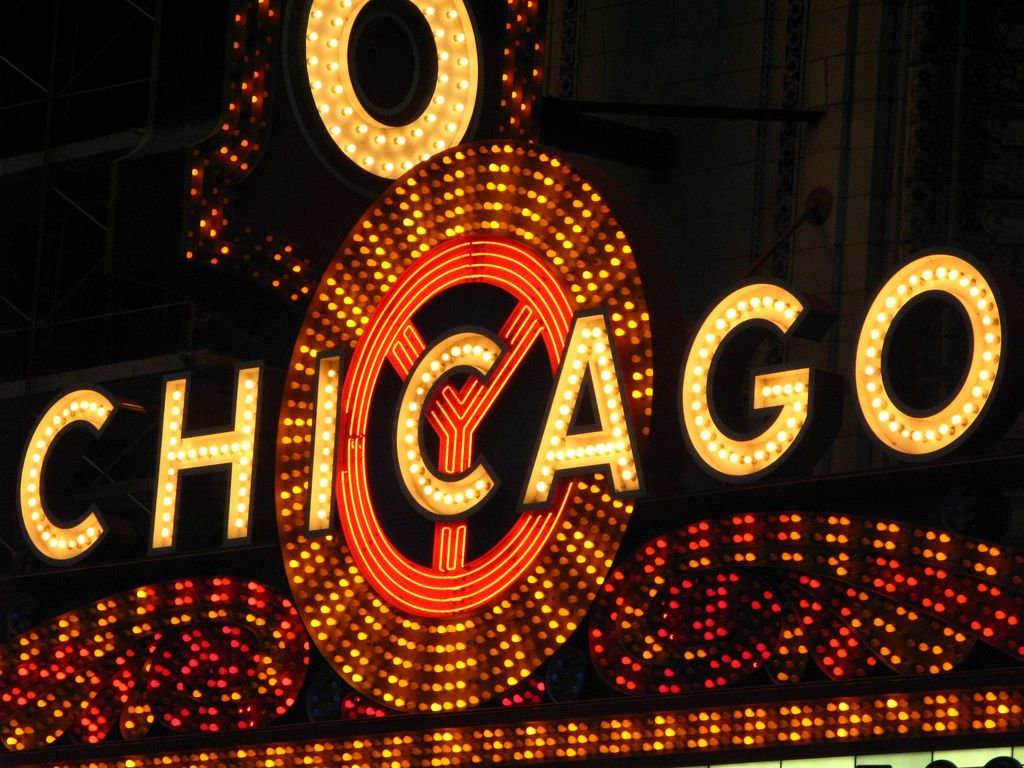 Photo credit: kevin dooley / Foter / CC BY
Soaring Architecture

The great fire of 1871 burned down a large portion of the city—approximately 18,000 buildings—and as a result Chicago is known more for its architectural advances rather than the age of its buildings. Steel frames brought about some of the first skyscrapers, paving the way for stunning skylines across the rest of the country and the world. Structures began to feature large plate glass windows that allowed for a generous amount of light and minimal ornamentation. If you prefer this minimalist architectural style, you will love our 2mm Comfort Fit Diamond Ring. This classic solitaire holds the diamond securely in a streamlined setting, and allows in the maximum amount of light. The fire and brilliance created by these settings is absolutely stunning.

Chicago became the leader in modern architecture when, after the fire, they began to rebuild the city upwards instead of outwards. Modern design is simple and unadorned, and it celebrates structural elements instead of trying to hide them.  If this sounds like you, consider a bezel set engagement ring such as the Luna Ring or a smooth, curved setting like the Cascade Ring.

Chicago's Neoclassical Design

A portion of Chicago's buildings have neoclassical influences, meaning that they feature architectural elements from Ancient Greece and Rome. Soaring columns became a popular adornment, giving many buildings a classical look. The details of our Hand Engraved Laurel Diamond Ring and the Heirloom Diamond Ring remind us of the scrollwork on the capitals (the top) of those columns.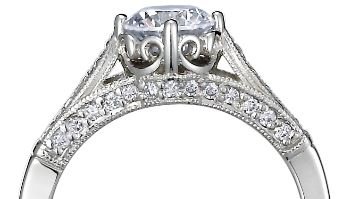 Art Deco Style in Chicago

Chicago was truly roaring during the 1920s. This was the time of speakeasies, flappers, and illicit gangsters. Al Capone walked the streets of Chicago, strengthening the city's notorious reputation as a mob stronghold. Art Deco design was popular during this era, and Chicago's architecture was rife with these strong geometric patterns. Jewelry took a similar path with large, stylish engagement rings that boasted intriguing geometric shapes. Our antique style Art Deco Filigree Diamond Ring is a stunning tribute to this important period of Chicago's history.


If you are looking for an authentic antique Art Deco ring, take a look at our extensive collection of Art Deco rings. These stunning engagement rings feature a variety of distinctive shapes that come together to form incredible designs. The modern brilliant diamond was invented during this time, allowing Art Deco rings to shine brighter and disperse more light.

Gemstones in Chicago

If you swing by Chicago's Field Museum, make sure you stop in at the Grainger's Hall of Gems to gaze in awe at the Chalmers topaz, the largest topaz in the world weighing in at 5,890 carats. This stunning greyish-clear stone is a large pear shape that barely fits into an adult's hand. If you adore Chicago's gemstone collection, consider a unique engagement ring that features a stunning colored gemstone. Choose a fiery orange, yellow, or peach sapphire to remind you of the city in fall when the leaves turn these brilliant hues. Or you might prefer a mesmerizing blue or teal sapphire to represent the deep, wild waters of Lake Michigan. Let the colors of this stunning city inspire you! These gemstones are like the people of Chicago: bold, vibrant, and welcoming.

Final Thoughts

If you are looking for an engagement ring that mirrors this gorgeous, exciting city, keep these architecture-inspired selections in mind! What do you love most about Chicago? Let us know on Facebook, Twitter, or in the comments!