Building a more ethical diamond industry is going to take leadership—from people around the world, but especially from within Africa. Indeed, history shows that without good leadership, diamonds can set countries back rather than help them leap forward. Leaders are needed to build government institutions able to ensure that diamond mining is fair and transparent. They are also vital to creating thriving economies in which diamonds are just one of many sources of wealth.
That's the thinking behind an exciting new donation we've made through our non-profit fund. The donation supports the African Leadership Academy (ALA), a pre-college leadership training school located near Johannesburg, South Africa. Our donation will cover a year of schooling for an outstanding young ALA student and budding entrepreneur. His name is Fortune.
Meet Fortune Zindi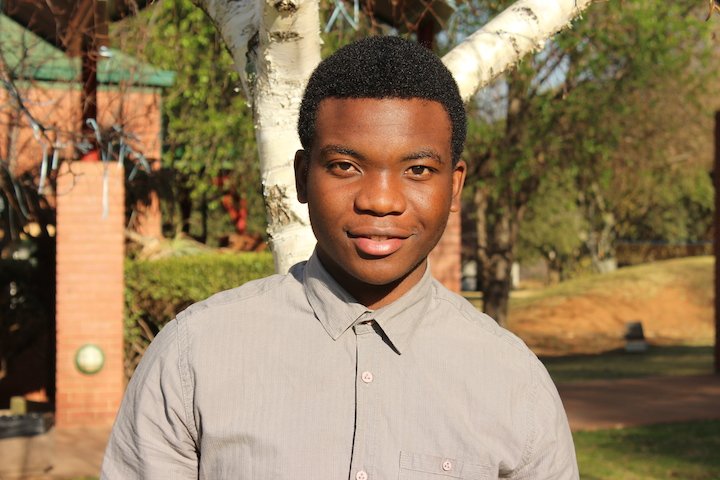 Fortune Zindi is a 19-year-old student from Zimbabwe, a diamond-rich country in southern Africa. He grew up in Harare, the country's capital, and is the youngest of seven children.
Even before coming to ALA, Fortune demonstrated a capacity for leadership. At his high school, a rural boarding school outside Harare, Fortune coordinated sports activities and served as a duty boy, helping wake up fellow students for class. To improve the appearance of his community, he led students in an effort to clean up the grounds of a local hospital.
Fortune sees himself someday making his biggest contributions as a businessman or entrepreneur helping build his country's economy.  About two thirds of Zimbabwe's population lives in poverty. "My passion is to change my country, to help my country develop economically," says Fortune, who himself comes from a family of limited means.
Already, Fortune has shown a talent for entrepreneurship. In high school, he entered a business competition in which he proposed opening an ice cream business catering to his fellow students. Due to high transportation and freezing costs, the 700 students at the rural school could buy ice cream from a traveling salesman only once every two weeks—and they had only two choices, vanilla and strawberry. Fortune, through research, demonstrated that enough demand existed to sell ice cream to students every day. "The demand was way in excess of the supply," says Fortune.
Fortune wrote a business plan that suggested offering more flavors and toppings, and possibly setting up a machine. His plan not only took second place in the competition, but was so strong that the competition's sponsor, a bank called Ecobank, expressed interest in funding the venture. Although Fortune decided to focus on his education, a small shop at the boarding school took up his idea. Now, thanks to Fortune, students at the school can eat ice cream every day.
The Hogwarts for Entrepreneurs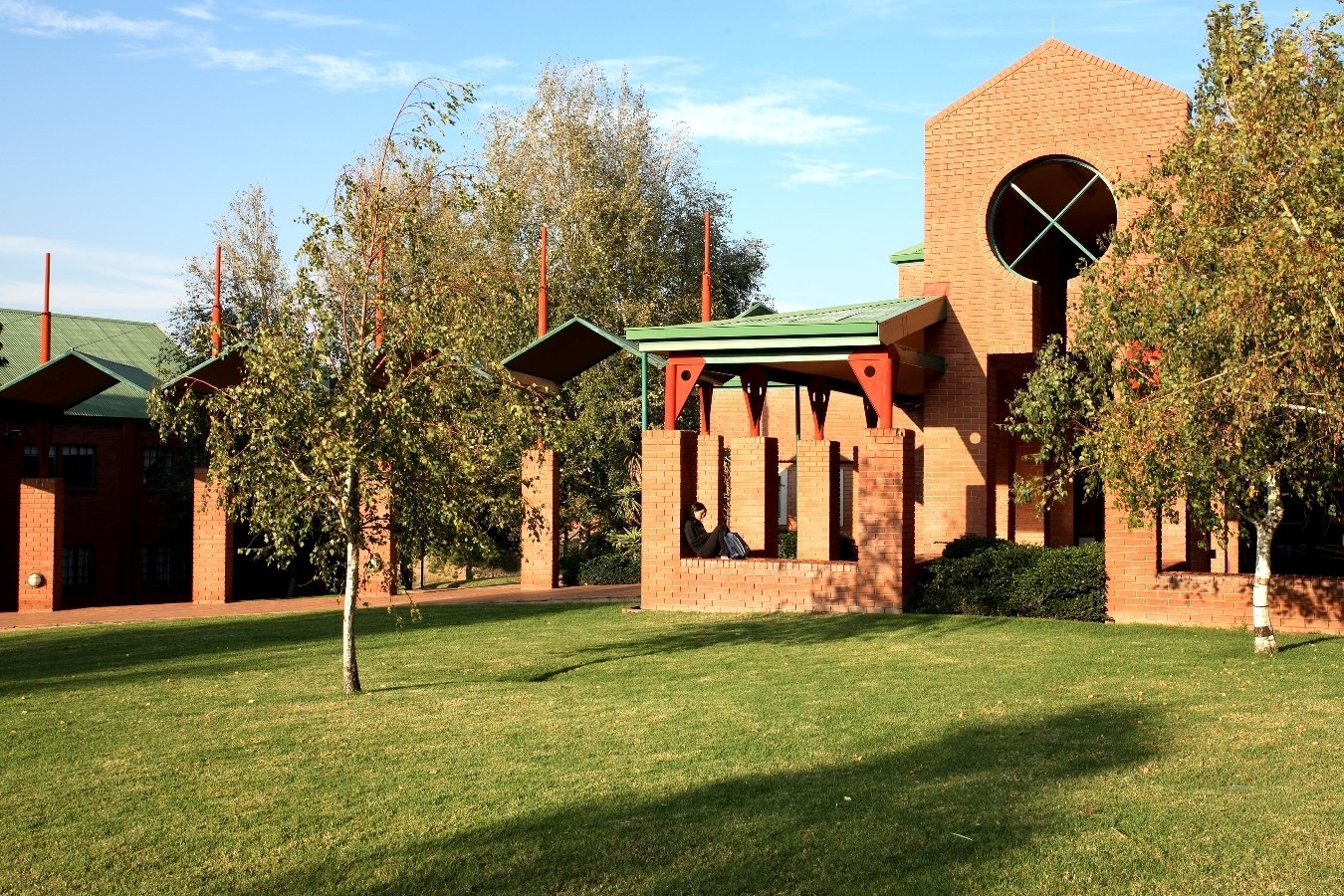 ALA is a two-year academy whose purpose is to find and nurture the next generation of African leaders. "We aim to develop the next Nelson Mandela, the next Ellen Johnson-Sirleaf, and the African Bill Gates and Jonas Salk," states the ALA web site.
ALA's approach is to identify some of Africa's most promising young students and help build their leadership skills, prepare them for higher education, and guide them into careers as change-makers. Students commit to working in Africa after university, using their training to start new ventures and address some of Africa's most pressing social problems. Launched in 2008, the school has earned global recognition and has been called the "Hogwarts for entrepreneurs."
Fortune, a top student, says an older friend at his boarding school told him about ALA. He went online and liked what he saw. He applied, got accepted, and moved to South Africa to begin classes in September 2012. Getting into ALA was no small feat. In 2012, only 100 students were accepted out of 2900 applicants. ALA's admissions rate is actually lower than Harvard's.
Fortune's days at ALA are busy. Most mornings, he wakes up early and exercises with friends. Classes run from 7:45 a.m. to 3:20 p.m. In the afternoons, Fortune plays on the school soccer team. He's a speedy right wing and one of his team's top scorers. In the evenings he has studying to do, and on Saturdays he has club meetings. (He belongs to ALA's investment club and co-founded the debate club.) As part of ALA's required entrepreneurship training, Fortune has also helped lead a student-run business providing banking services to students.
Courses at ALA include subjects such as Mathematics, Leadership, Entrepreneurship, African Studies, and English. (Fortune's first language is Shona, spoken by more than 10 million people in southern Africa, although his mother started teaching him English at a very young age.) Fortune's favorite class is Economics. He says that's because Economics brings "real world" issues and problems into the classroom.
ALA has helped Fortune get involved in tackling some of those problems. In 2012, he served as a student ambassador at the Doha Goals Forum, a prestigious conference aimed at addressing global challenges through sport.
A Lifelong Engagement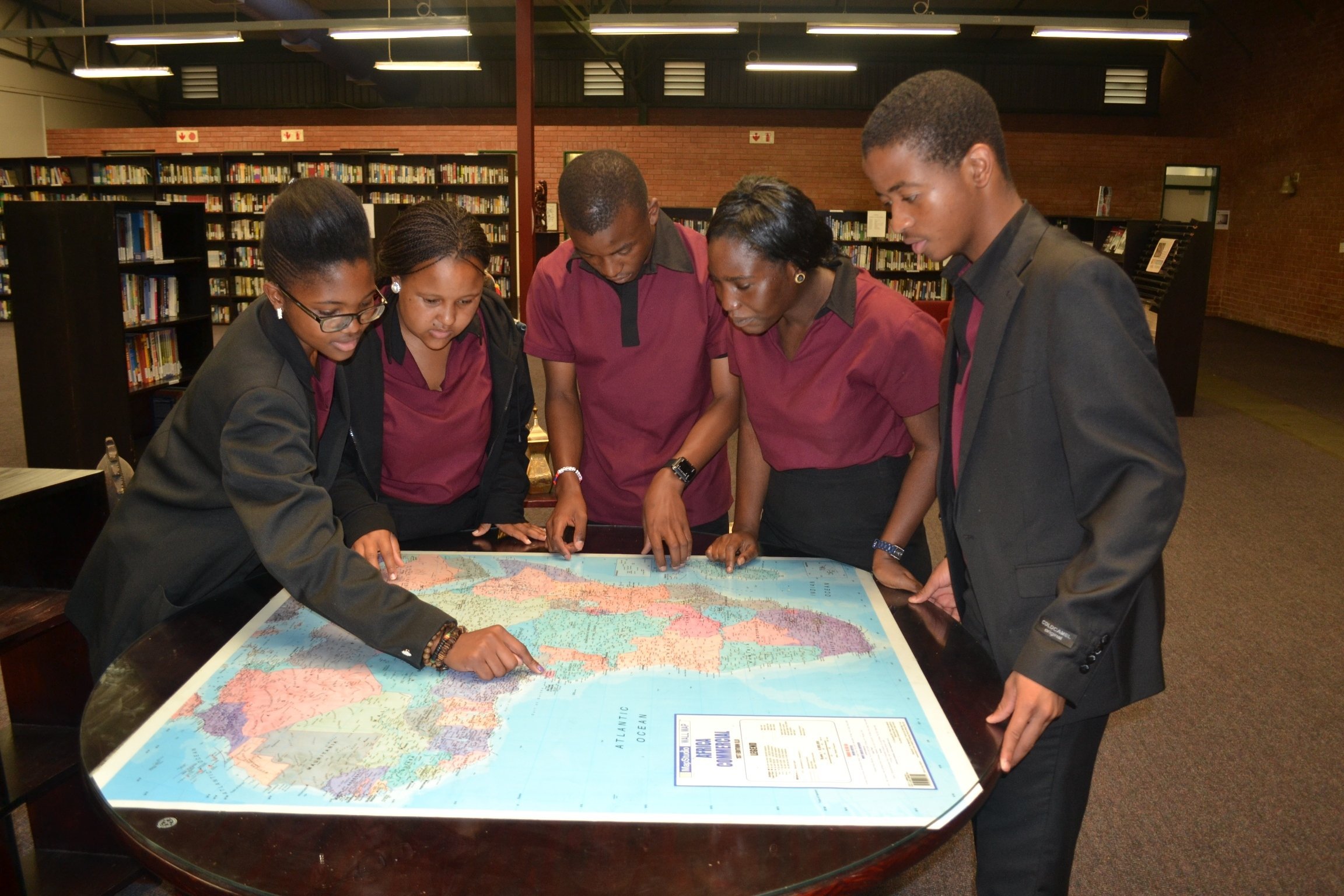 After graduating ALA, most students attend a university in the United States, and to a lesser extent in the United Kingdom. Fortune, who graduates ALA in June, recently got great news: he's been accepted at Skidmore College in upstate New York, with a generous financial aid package—nearly a full scholarship.
Fortune says that getting accepted at Skidmore felt amazing and that his family was overjoyed. He explains that he wanted to go to a college like Skidmore because, compared with universities in other countries, competitive U.S. schools offer an unusual combination: strong academics plus the chance to get involved in extra-curricular activities that develop talents and leadership skills.
In July, Fortune will head to the United States for an orientation program at Skidmore. He won't, however, be leaving the ALA family behind. "We don't just drop them off at university and say goodbye," says Sarah Hoffman, an ALA staff member, of the school's relationship with its graduates. Hoffman explains that ALA helps its former students adjust to university. It also maintains a lifelong relationship with them—helping them benefit from the ALA network, connecting them with internship and job opportunities, and positioning them to become agents of positive change.
At Brilliant Earth, part of our pledge to Fortune is to become part of his growing network. We've let him know that he should feel free to reach out to us when he comes to the United States. Congratulations, Fortune, on your college acceptance, and we hope to meet you soon!