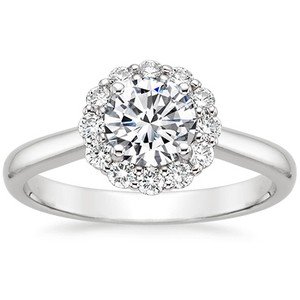 For anyone feeling disappointed about how Obama's second term is going, there might be a remedy. They should try following the Kimberley Process (KP), the international diamond certification scheme. At a meeting held last week in South Africa, the KP virtually ensured that it'll stay broken and irrelevant for the rest of Obama's presidential term. By comparison, the chances that Obama and the U.S. Congress will be able to solve major American problems actually don't look so bad.
The main headline coming out of the meeting was that the KP, once again, had failed to expand the "conflict diamond" definition. But that's only part of the not-so-good news. The KP also promoted China and Angola to top leadership spots—not a very promising development for a body that is supposed to be the world's blood diamond watchdog.
Before getting to China and Angola, let's first let's talk about the "conflict diamond" definition issue. The KP was launched in 2003 with the goal of eliminating conflict diamonds from the diamond supply. The KP has many flaws, but its biggest one by far is its narrow interpretation of what a "conflict diamond" is. Under the KP, the only diamonds that count as conflict diamonds are those that fund rebel groups in countries experiencing civil wars. When governments or security firms torture and kill diamond miners, those diamonds are considered "conflict free" and allowed to be sold internationally with the KP stamp of approval.
The United States has tried to fix this problem. Every year, the 81 national governments represented in the KP select a different country to lead it as Chair and host the KP's meetings, the biggest of which usually occurs in November or December. In 2012, when the U.S. served as Chair, it proposed expanding the conflict diamond definition to include essentially all diamonds mined in a violent context. But at the KP's meeting in November 2012, hosted by the United States in Washington, D.C., the U.S. proposal was defeated. The only consolation was that the KP was supposed to keep the item on the agenda.
That turned out to be a small consolation indeed. At the KP meeting held last week in Johannesburg—the KP Chair for 2013 is South Africa—the idea of a definition change was defeated once again.
Why can't the KP enact the one major reform that could rescue it from irrelevance? One lesson to emerge from this year's KP meeting is that the identity of the KP Chair makes a big difference. Last year, a conflict diamond definition change became a serious agenda item because the U.S. was serving as Chair. But this year, a definition change had no real chance because South Africa, the Chair for 2013, wanted to keep thing as they are. The official chosen by South Africa to manage the KP this year was even personally against a definition change, saying "there is no way that you can agree on any text for a new definition."
This brings us to China and Angola. In addition to selecting a new Chair each year, the KP selects a Vice Chair; that Vice Chair then becomes Chair a year later. As expected, this year's Vice Chair, China, was promoted to become Chair in 2014. And Angola, selected as Vice Chair last week, almost certainly will run the KP in 2015.
Few governments are less fit lead the fight against blood diamonds than China and Angola. Although China doesn't produce a lot of diamonds itself, it is deeply involved in Zimbabwe's corrupt and violent diamond trade. Earlier this year, one state-owned Chinese company in Zimbabwe was implicated in human rights abuses, including beatings and dog attacks against unlicensed diamond miners. As for Angola, as this article in the Wall Street Journal notes, plenty of blood still spills in Angola's diamond fields. Angolan soldiers and mining company security guards routinely beat, torture, and kill unlicensed diamond miners or extort their earnings.
The purpose of the KP is to stop blood diamonds by taking action against countries that permit or perpetuate violence—countries like, say, China and Angola. Putting those same countries in charge of the KP is a little like hiring Bernie Madoff to run the Securities and Exchange Commission or Lance Armstrong to run an anti-doping investigation.
Although our expectations of the KP are already quite low, it's still too bad to see it being taken over by countries with poor human rights records on diamonds. For the next two years, human rights abusers will know not to take the KP seriously, if they ever did. The chances that the KP will expand its conflict diamond definition anytime soon have gone from slim to nearly non-existent, since China and Angola would themselves come under scrutiny. And since major KP reforms only can happen at the year-end meeting, November 2016 now looks like the earliest possible date for revisions to the conflict diamond definition. That's three years away. By that time, Obama's term will be ending and a new U.S. president will have been elected.
Could there any silver lining to having China and Angola lead the KP? It's always possible that the experience will persuade individuals in those governments to place a higher priority on stopping blood diamonds. But that won't be enough to outweigh all the harm done by three more years of a weak blood diamond watchdog.