If she's happiest with the wind in her hair on a bike ride, with her hands in dirt digging in her garden or with her whole body covered in sand and saltwater at the beach, then she'll love an engagement ring that reflects her passion for the outdoors. Here are some nature engagement rings your outdoorsy girl will adore:
The Willow Ring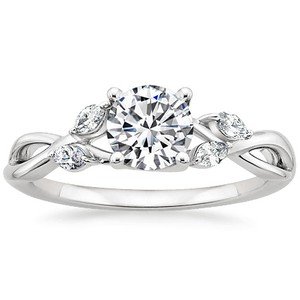 One of Brilliant Earth's most popular settings, the Willow diamond ring features shimmering leaf accents. If you love this ring you might also love the Budding Willow, the Willow with Sapphire Accents or the Luxe Willow, which is embellished with pavé diamonds on the band.
The Twisted Vine Ring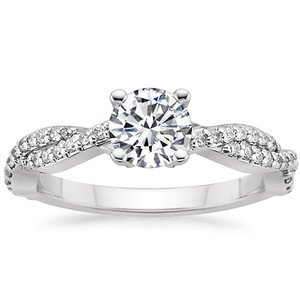 Both nature-inspired and glamorous, the Twisted Vine diamond ring features delicate strands of diamonds intertwining elegantly alongside the center gemstone.
The Chamise Ring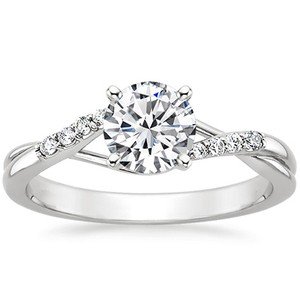 The gracefully curving lines of the Chamise ring evoke vines or branches, and are embellished with tapering pavé diamond accents.
The Terra Ring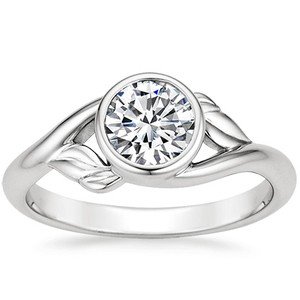 Our Terra ring features sculptural leaf accents with a modern appeal. Its bezel setting makes it a great choice for active women, since bezel-set gems are protected by a thin band of precious metal that encircles the girdle of the gem, and sit low against the finger compared to other styles.
The Seacrest Ring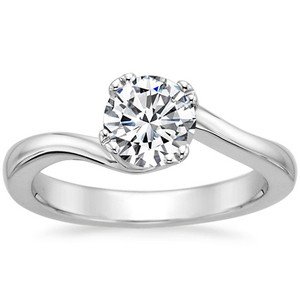 The elegant lines of the Seacrest evoke the movement of the ocean. This could be a perfect choice for a true beach lover. For a slightly more glam look, consider the Seacrest with Diamond Accents.
The Flower Bud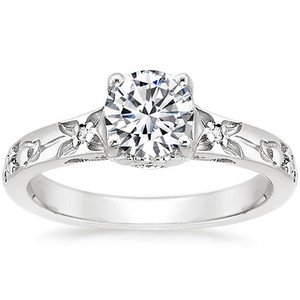 The Flower Bud ring is engraved with buds and stems, and shimmering diamond accents adorn the band. This is a great choice for a nature lover with a very feminine style.
The Jardiniere Ring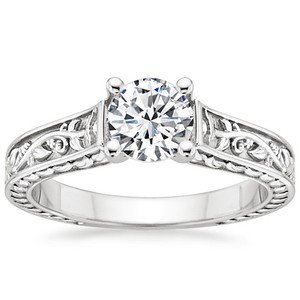 The Jardinière ring features a sculpted vine along the top of the band and a leaf design engraved along the sides. These delicate but ornate embellishments give the ring a romantic vintage feel.
The Secret Garden Ring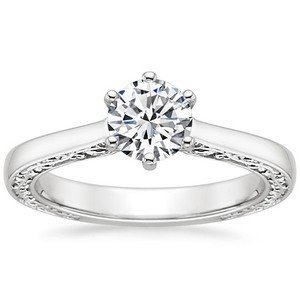 If you want a subtle nature-inspired design element, you might love the Secret Garden ring. The band features a design of budding vines along the sides, while the top is sleek and unembellished.
If you love these designs, check out the rest of our Nature Collection. Many of these rings can be purchased as part of a matched set with a coordinating wedding ring. For more distinctive ring ideas, read our Unique Engagement Ring Guide.
Final Thoughts
Do you love nature-inspired rings? Which of these designs is your favorite? Share your thoughts with us on Facebook or Twitter, or in the comments section!